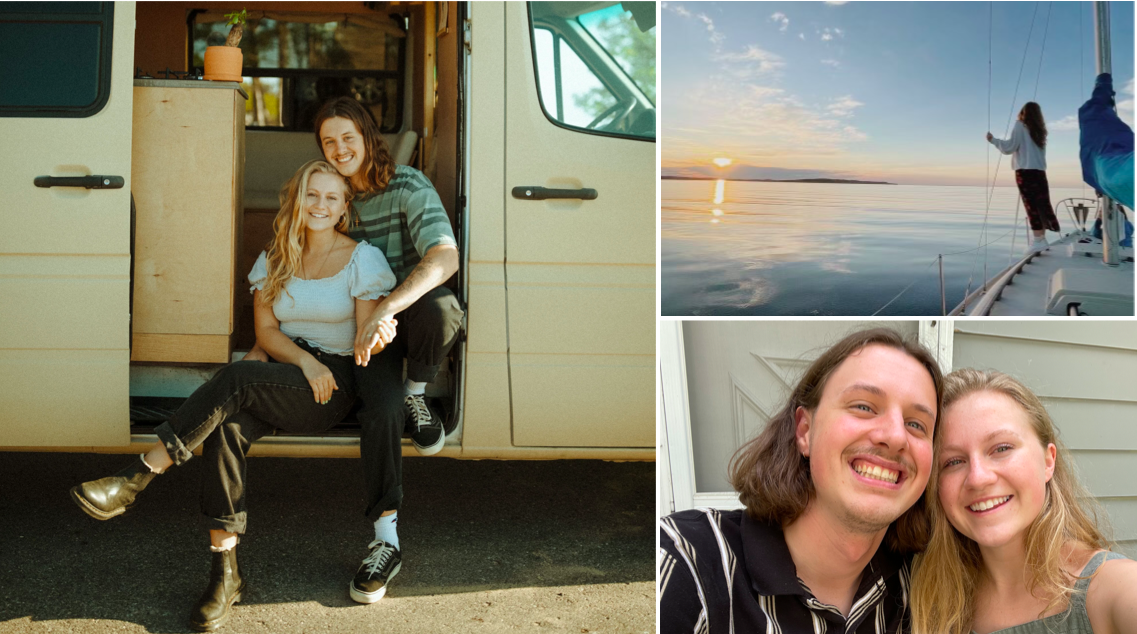 A Plan, A Van, A Boat (And Lots Of Hope): The Kitners' Year-Long Journey To Call Northern Michigan Home
By Emily Tyra | July 4, 2022
Nathan Kitner and Lily Grant-Kitner beamed as they stepped through the door of their Lake Ann rental house a week ago. They were also stepping off from a rollercoaster ride they had feared would not end happily: Nathan Kitner says the struggle to find housing in the Leelanau/Benzie region is acute, especially for those in the hospitality field trying to make a go of living and working here.
"We are both service workers in the coffee and food industry," says Nathan Kitner, originally from Knoxville, TN; wife Lily is from Holland. "We moved to Leelanau County last summer while working and living full time in our self-built Sprinter van."
Nathan explains that they needed to hop to different people's property — a farmer with a field here, a friend of a coworker there. "We also used an app called iOverlander, which a lot of van dwellers and overlanders use to find places to stay." Though they found empathetic hosts — "people in the county really understand the need" says Lily — all of it was temporary.
Meanwhile, they fell in love with both the area and their jobs and hoped to find a place to live full-time. Says Nathan, "We were scouring Facebook, Craigslist, every website imaginable."
To brace themselves for sky-high rental rates, "We listed our van for sale, and found a buyer in Portland, Oregon," he adds. On their road trip out west to deliver it, they found a listing for a house in Cedar that was available over the winter months. "Because of the sale of the van, I offered to pay the full six months up front. We were halfway across the country and did a video walk-through of the house with the rental manager who had a list dozens-deep with people ready to rent this place," he recalls. "She gave us a chance."
Cedar felt like home immediately, notes Lily. "We were in the heart of town in a neighborhood right behind the Cedar Tavern." Their jobs involve commuting to a handful of different businesses in the county, "and Cedar is right in the middle of it all." Still, she confides, "We knew the whole time the place is an Airbnb for the summer so we didn't settle in too much."
They had great rapport with their rental manager who gave them a little wiggle room to stay as late as May 25. Far before that deadline, they say, "we were checking our phones constantly for housing, every 20 minutes doing a refresh on a minimum five sites at once and dozens of different threads with leads."
Nathan says, "we needed to take this into our own hands for our own peace of mind. We were forced to get creative."
So, the Kitners bought a boat: a 1971 CAL 29 sailboat that had been sitting in a boatyard in Charlevoix. It was big enough for them to sleep on, but it needed some TLC and the price reflected that.
The pressing conversation went from house rentals to boat slips and moorings. "Honestly this was just as hard as housing," reveals Nathan. "We had a few leads on moorings to purchase, one in West Bay, but basically came to the conclusion it was not going to work." Among other logistics, "You need a shower hook-up and a place to park."
They lucked into a friend willing to help them secure a boat slip in Elk Rapids, and on May 31 they "dropped the boat in the water in Charlevoix and sailed to Elk Rapids with the previous owners," says Lily. "We were completely soaked; it was not an ideal day. What would take 30 minutes to drive took 8 hours to sail. It was mind blowing."
Now a plot twist: They'd only stayed one night on the boat, "when the same rental manager who gave us the opportunity in Cedar said, let's do a walk-through of a house she hadn't shown to anyone else," says Nathan. The best part? This was a long-term rental. Another twist: until they could move in, a couple on M-22 whom they almost bought a mooring from let them rent out their basement apartment. "We are super, super grateful that in this housing market they chose to rent to us instead of Airbnb-ing it," says Lily.
Now that they are finally feathering their northern Michigan nest — funded by the sale of their refurbished sailboat — Lily took a moment to reflect on their personal housing story. "It requires a persevering spirit and flexibility." There was a week that they were technically homeless. "That was a big thing, after COVID and being isolated, stretching to rely on others. We are independent by nature."
Among those defining moments in the last year? "Towards the end of the summer we were getting kicked out of public parking lots," says Lily, noting that the only place they could viably and reliably park their van overnight was in Traverse City. "Nathan worked in Suttons Bay early in the morning so we would drive up and I'd park near the lake to have my coffee. We didn't sleep there," she says, but people called the police to report illegal campers. She got to know the cops, she says, who kindly asked her to move along. Says Lily, "we were really trying to live life and work our job, and I think many people assumed we were vacationers. We were here contributing to the community and to the economy."
Though they miss Cedar, they are embracing Lake Ann, a central locale where they can quickly commute to their jobs. "It feels good to finally be settled," says Lily. "It feels like we are finally at the end of a year-long trial, of us asking northern Michigan, 'Will you let us move here…?'"
Comment
Food Sovereignty Program Sees Third Harvest For Grand Traverse Band
The summer harvest is upon us, and out on a farm in Peshawbestown, good things are growing. ...
Read More >>
Personalities Of The Peninsula: Boatbuilder & Man About Town David Dean
You might have met David Dean out and about in Leelanau County, but there's so much more ...
Read More >>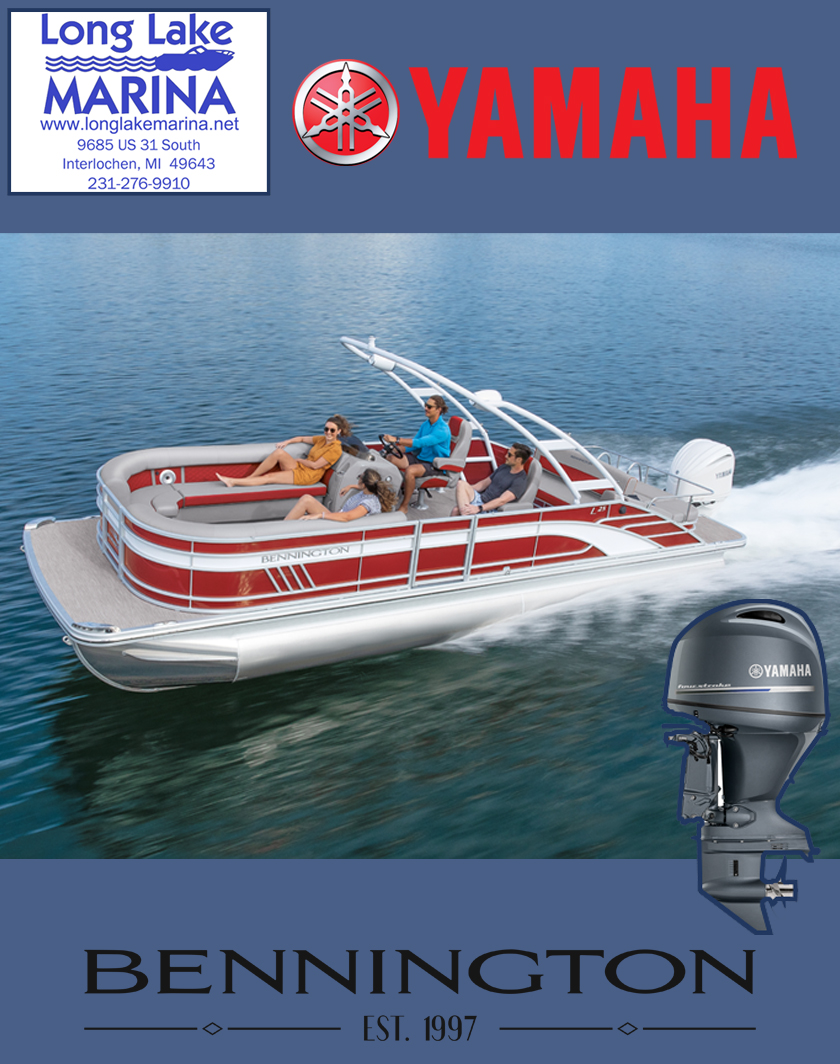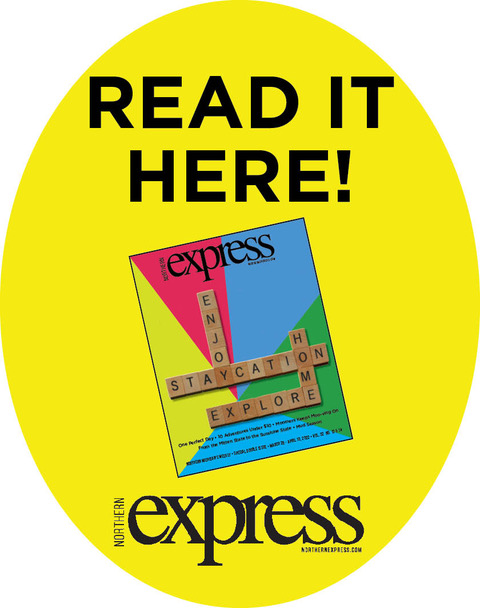 Potential Benzie Visitors Center, Seasonal Workforce Housing On Agenda For Sleeping Bear Gateways Council Meeting
In the past year, Sleeping Bear Gateways Council (SBGC) has begun a project to address the area's ...
Read More >>
Free Junior Ranger Program Inspires A New Generation of Anglers
Fishing for fun and knowledge? Why not? At Sleeping Bear Dunes National Lakeshore, the Junior Ranger Angler ...
Read More >>