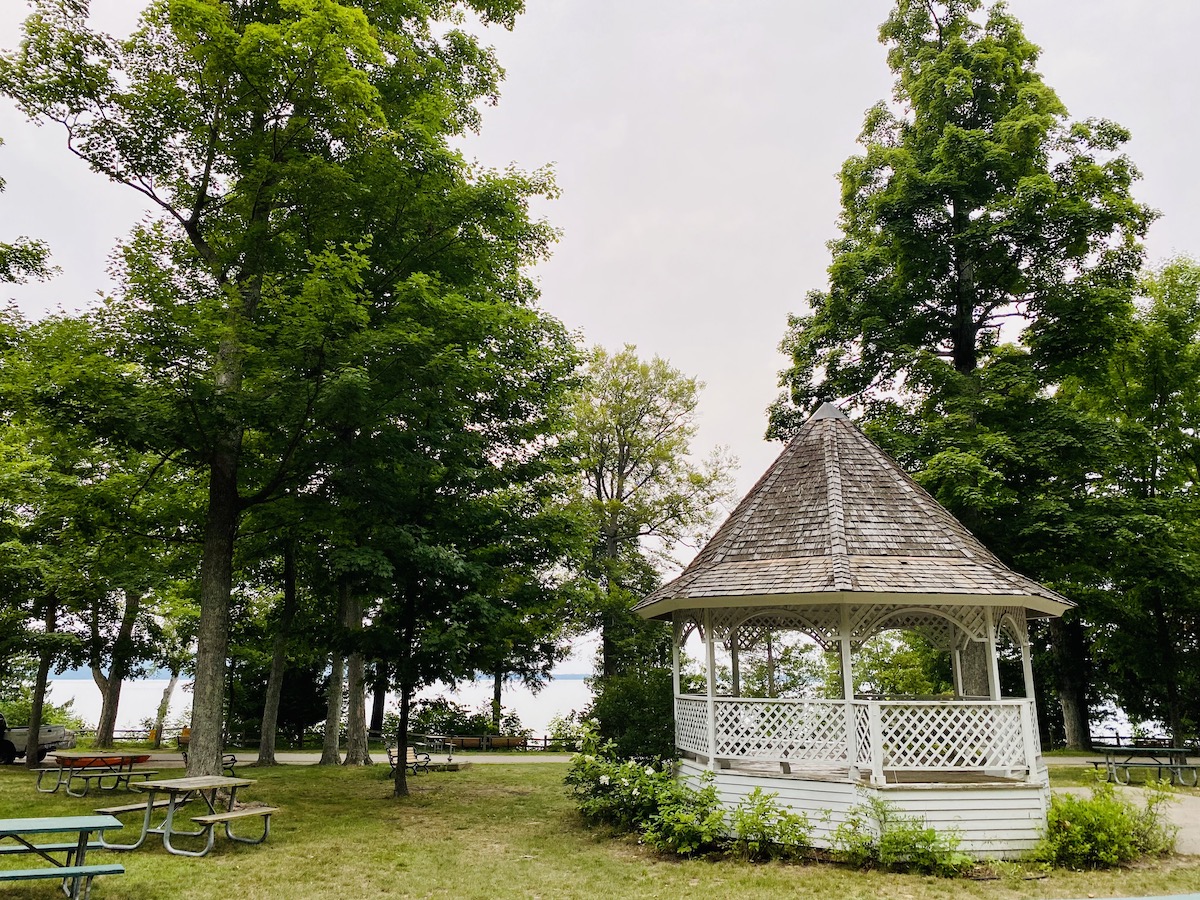 Burdickville's 128th Old Settlers Picnic Is Back With Time-Honored Traditions -- And A Few New Ones
By Emily Tyra | July 30, 2021
Organizers of the Old Settlers Picnic — some descendants of original homesteaders who attended the very first "pioneer picnics" held in Burdickville — are hosting their neighbors again this Sunday (August 1), in a return of this 128-year-old tradition.
Committee member Tom Van Zoeren tells the Leelanau Ticker last summer's picnic was the only one missed since its inception on August 3, 1893.
Van Zoeren, who captured many local oral histories during his time as a Sleeping Bear Dunes National Lakeshore park ranger, adds, "people I interviewed from all around Glen Lake and the surrounding region fondly remembered going to the picnic every year. It was a high point of the summer, not to be missed."
Held on serene picnic grounds overlooking Glen Lake at Old Settlers Park (its land deeded many years ago to the county), the Old Settlers Picnic is one of the touchstones of summer in Leelanau, and one of its simplest pleasures. But the homespun gathering, always the first Sunday in August, took more effort this year than most to pull off: "We're just trying to organize this year's picnic — rather late — despite the difficulties associated with the pandemic," says Van Zoeren.
Mary Newman of Kasson Township attended the picnics herself as a child, brought her own family as they grew up, and has been secretary of the Old Settlers Picnic Association for 25 years. She assures what locals have come to expect — a restorative day on the lake for picnicking and greeting neighbors — remains intact, with a few key changes for the 2021 revival. To know: The festivities will begin at 10:30am with an informal nondenominational church service held outside by the gazebo instead of in the chapel. The community bake sale is on hiatus — just this once — but Brenda Bugai of Cedar's Sweeties will be on deck with homemade baked goods. The members of the Empire Masons Lodge 597 are skipping serving their famous dinner of roasted beef, local sweet corn, baked beans, and pie. But Newman says to those lamenting a picnic without Carl "Bucky" Noonan's Cowboy Beans: "The Masons are anxious to return again next year," adding "people are invited to bring their own blanket and meal, and we received special permission from the county parks committee to host food trucks this year." Cracked will serve breakfast foods; another cart will offer German-style brats, both from noon to 3pm.
Returning as always: old-fashioned children's games and races; prizes for the oldest and youngest married couple; antique cars on display; machinery demonstrations; a silent auction; and live music. Shares Newman, "Rodney Beyer, born and raised near Maple City, comes from Manistee County to play accordion, if you want to polka, waltz, or just listen to some nice old-time music."
She says "the biggest thing is to come see our neighbors," as homesteaders did from the very beginning.
The idea for the picnic, revealed in A History of Old Settlers Picnics compiled by the Old Settlers Picnic Association — came from "well-known raconteur" and the second homesteader in what's now known as Kasson Township, Kasson Freeman Jr., while he was visiting his friends the Fishers in Glen Arbor. He mentioned his birthday was August 3; the Fishers shared that August 3, 1854 was the date they landed in Glen Arbor. They decided to have a picnic to celebrate — August 3, 1893 — and everyone in the region was invited.
"It was originally called the Pioneer Picnic," shares Newman, "and it started in Burdickville in a hollow in the hill near where La Bécasse is now. Some families, like the Fisher family, came across the lake on barges, others came and hooked up their horse, and they all brought their own dinners. It was always the 3rd of August regardless of the day of the week, and they'd stay all day. Chores began all over again the next."
Only since WWI, she says, did the picnic move permanently to the first Sunday of August.
Van Zoeren shares more historic highlights, all from the picnic association's records:
• In 1898 it rained so hard on the scheduled day that the picnic officials opted to wait a week to hold the picnic. But so many had come, they decided to wait to see if it would let up. When it did, those left built bonfires and danced till evening.
• In 1905, neighbors formed the Old Settlers Picnic Association and began raising funds to purchase a permanent picnic ground on the southeastern shore of Glen Lake, on South Dunns Farm Road.
• During the 1920's and early 30's the picnic association tried various ways to raise money, since they were responsible for the upkeep of the park. Stands included games of chance and the picnic took on a carnival atmosphere. A seaplane sold rides over Glen Lake.
• 1942: Records show that the crowd was rather small (about 500 people) because of the war.
• August 3, 1946: After prayers and patriotic songs, Senator Milliken spoke on "Peace."
• 1948: The picnic began having prizes (such as a chicken) to the oldest man; the oldest woman; and the youngest baby present. That tradition (minus the chicken) continues today.
• 1949: "More concessions and more excitement than in the past:" Sailboat and motorboat races, footraces, and tugs-of-war were held.
• 1962: Singing was led by local educator Harold Sweeney. Rose Myers strolled around the grounds playing her accordion and fiddle.
• 1984: 800 attended the picnic. 33 of the attendees were 80 and over and were given a free barbecue dinner.
Newman shares her husband's family members have been at every picnic since the very beginning, and she herself only missed a few when her family moved briefly to Grawn. She is also a Dunn, the namesake for the road the picnic spot is on. Both the original Dunn Farm and the current Newman Farm date back to 1862, secured via President Lincoln's Homestead Act. The Newmans still have 50 head of cattle and raise corn, but, she says, "Many in the area are not working farms anymore."
She adds that she and other long-time residents welcome any newcomers to the area to enjoy a day of tradition and socializing. "Come meet old friends and new friends. If you see someone, bump your elbow."
Comment
Emelia Schaub, Leelanau Luminary And Pioneer, Inspires New Award
The influence and inspiration of Lake Leelanau's Emelia Schaub continues to grow, even after her passing more ...
Read More >>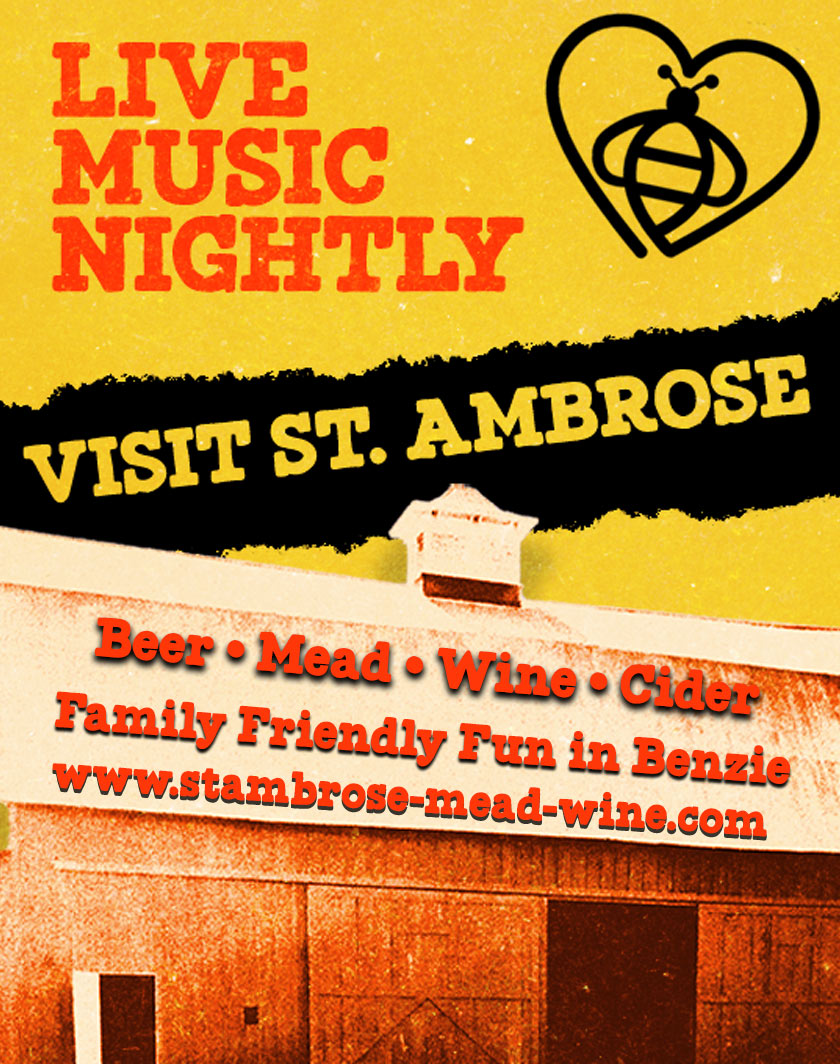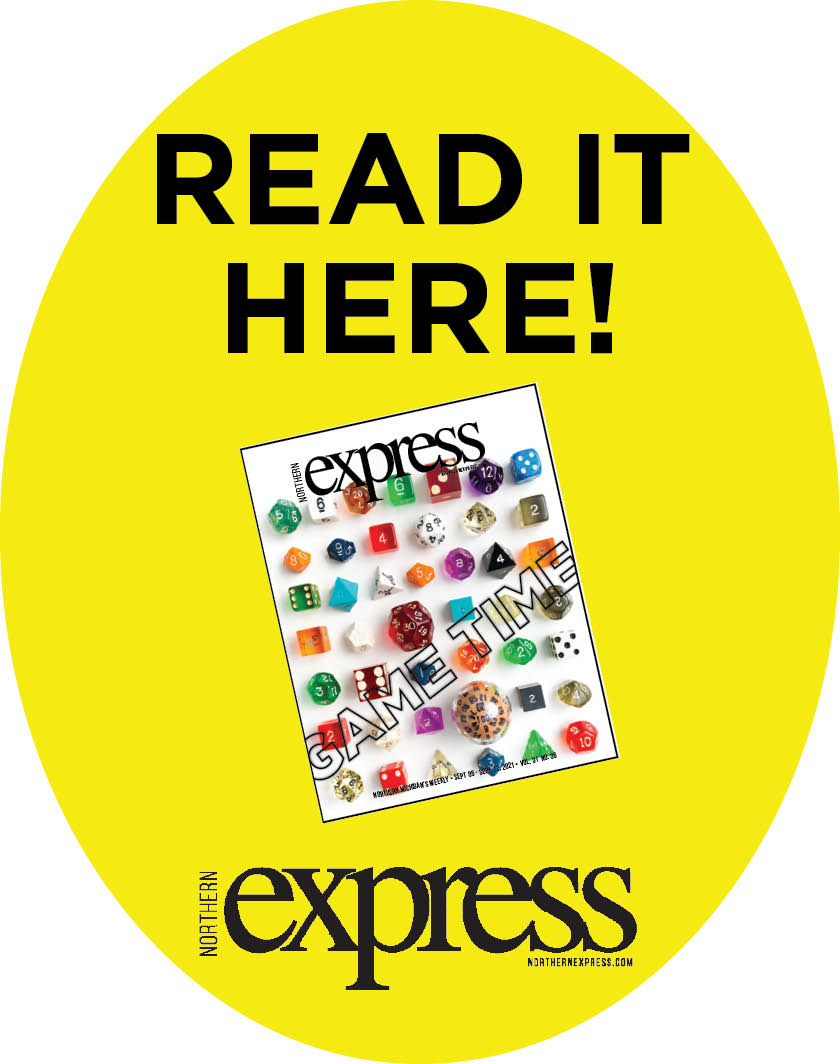 You Can Now Research Peshawbestown Genealogy Online Dating Back To 1850
The Traverse Area District Library (TADL) has digitized more than a century of birth, marriage, and death ...
Read More >>
Leelanau's State Rep Champions Childcare, Bipartisanship And Will Seek Re-Election
Leelanau's state representative says bipartisanship is alive and well in Lansing, he will run again despite huge ...
Read More >>