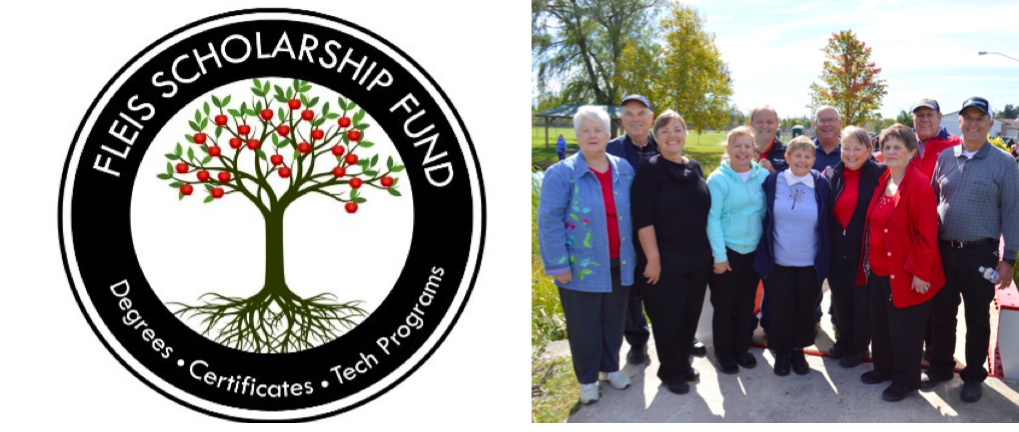 Fleis Education Fund Awards 65 Scholarships To Students With Leelanau Roots
May 28, 2021
The Ed & Irene Fleis Education Fund, based in Cedar, has announced 65 scholarship winners for 2021.
Each student, who has a lineal connection to Leelanau County, receives $1,100 to attend a college, university or trade school. There were 122 applicants for the scholarships, which are based on financial need.
"We continue to fill a vital need in Leelanau County," says Ted Fleis, board president of the Fleis Education Fund. "We are so thankful to be able to assist them and thankful for the Lions Club's efforts in screening and selecting the winners."
The 65 scholarships awarded, totaling $71,500, brings the fund's total distribution to $486,000 since 2006. The fund itself has deep Leelanau roots: The idea was first kicked around by brothers Ted and Larry Fleis who grew up among 12 siblings on a potato farm near Holy Rosary Church. After their mom Irene's death in 1994, they had a 50-50 raffle and $56 was put into a savings account. After their father's passing, the Ed & Irene Fleis Education Fund became a 501(c)(3) nonprofit.
The scholarships, which are selected independently from the board each year, were made by Cedar-Maple City Lions Club. All winners were notified last week.
The 2021 scholarship winners, listed alphabetically by college or trade schools, include:
Aquinas College, Renee Grant, Laura and Marie Krueger; Ave Maria University, Elizabeth Evich and Joseph Hahnenberg; Central Michigan University, Mkenzi Bowens and Mariah Russell.
County College of Morris, Therese Apuzzo (In Memory of Jim and Rita Cwengros); Eastern Michigan University, Kyle Nieman; Ferris State University, Carrie Dunklow, Adam Kabat, Emily Send, and Abigail Weber; Grand Rapids Community College, Emily Bizon.
Grand Valley State University, Madison and Noelle Alonzi, LeighAnn Endres, Kody, Nathaniel and Samantha Galla, Anne-Marie Kabat, Austin Mazur, Damon Nelson, and Shannon Popp; Indiana University, Michael Skipski, Roger and Tessa Steup; Indiana Wesleyan University, Hannah Elenbaas, Industrial Arts Institute, Charles MacDonald; Ivy Tech, Riley Enrietto; Kennesaw State University, Natalie Pease; Lake Superior State University, Killian Czerniak.
Michigan State University, Katrina Beaton, Joshua and Jacob Dewey, Mayzie Dingman and Kylie Galla; Northern Arizona University, Benjamin O'Connor; Northern Michigan University, Genevieve Bramer and Olivia Jackson; Northwestern Michigan College, Emma Bardenhagen, Meredith Barnes, Kaylnn Britten, Laura Durocher, Kyle Korson, Dylan Lopez, Nathan Mustard and Olivia Wurm.
Pontifical College Josephinum, Christopher Belanger; Rutgers University, Cassandra Apuzzo; Savannah College of Arts and Design, Cecelia Schaub; Thomas Aquinas College, Anastasia Evich; Undecided, Andrea Newman; University of Illinois-Springfield, Eric Connolly; University of Kentucky, Sydney Yeomans.
Winners also include: University of Michigan, Carter Lee, Madeleine Bredin, Roger Crimmins, Matthew Durocher, Chiara Gerding, Lillian Kinker, and Mackenzie Steele; University of Northwestern Ohio, Cameron Tarsa; Valdosta State University, Derrick Pearson; and Wayne State University, Jessica Lee.
Photo: Most of the Fleis siblings, plus a few of their spouses, this past September at the Cedar River Waterway & Park Project celebration.
Comment
Personalities of the Peninsula: 5th Generation Fishmonger Nels Carlson
If you've been to Leland's Fishtown in the past decade, you've likely seen Nels Carlson processing, brining, ...
Read More >>
Northport Pub & Grille Now Open With Locally Sourced Menu
The doors to Northport Pub & Grille (NPG) are officially open, with Chef Bryon Figueroa and Sous ...
Read More >>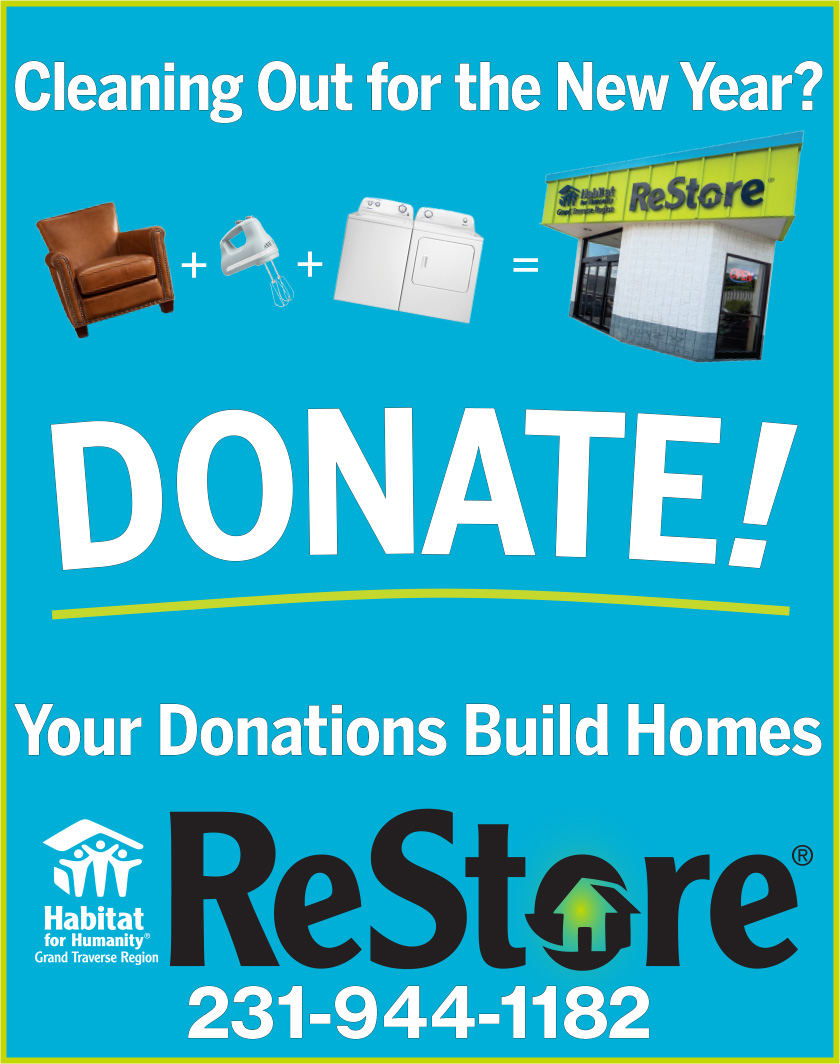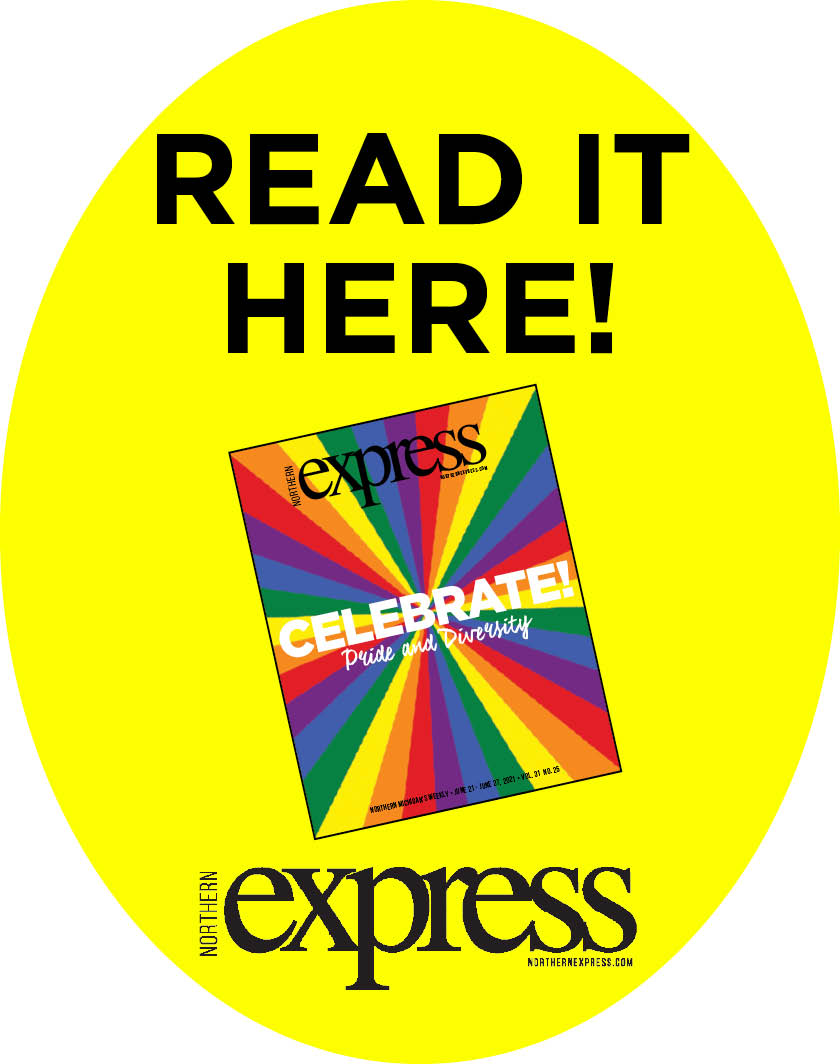 Leelanau Residents Share Their Stories In The "Celebrate Pride and Diversity" Issue Of The Northern Express
What's it like to grow up in, move to, and live, work, or raise children in a ...
Read More >>
Property Watch: See The Sunset From Storm Hill
The Storm Hill development on the coastline in Empire — once the estate of 19th-century lumber baron ...
Read More >>