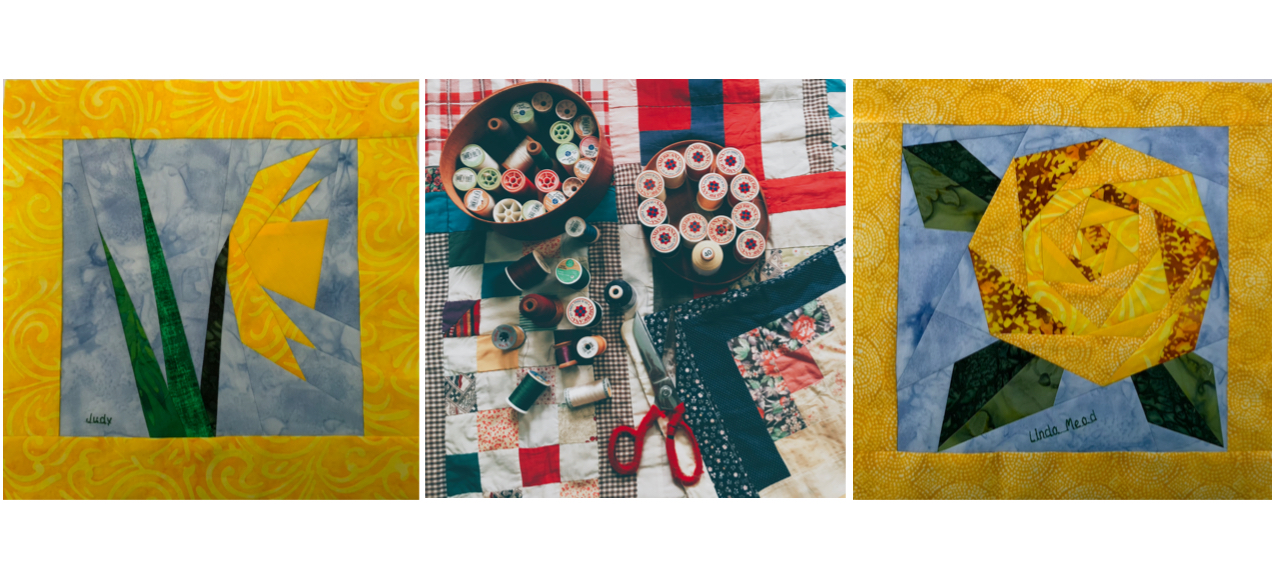 Memory Quilt In Progress To Honor Owner Of Cherry Country Quilters And Others Lost To COVID-19 In Leelanau Community
By Emily Tyra | April 19, 2021
At the end of March, the Benzie-Leelanau District Health Department reported the 16th COVID-19 death in Leelanau County. This tragic milestone moved Cherry Country Quilters staff member Reneé Wegman to call on the community to create a commemorative COVID-19 quilt to honor these individuals from the county (and beyond).
She posted on the store's Facebook page on Friday, "almost all of us have been touched or know of someone who has died from COVID. Since our owner Linda passed away in December 2020 from this terrible virus, we have been looking for a way to honor her memory along with others that have passed. We are a quilting community, what better way to honor their lives than to create a beautiful quilt?"
Last March, Linda Mead, a celebrated fabric artist and world-renowned business woman, was one of the first in Leelanau County who stepped up to sew masks for medical practitioners and other professionals experiencing shortages of personal protection equipment.
Mead was the owner and operator of Cherry Country Quilters in downtown Suttons Bay, a quilt fabric store she and husband Gordon started in 2014. After her passing in late December, the shop remains an open and thriving part of the community.
"We love Linda — the whole quilting community loved her and her passion," says Wegman.
Wegman says anyone who would like to create a quilt square to honor a friend or loved one — near or far — lost to COVID-19 is welcome to bring a quilt square to the shop. She and volunteer quilters will put them together to create a memory quilt.
The 10.5 inch x 10.5 inch square can be any design or even fabric imprinted with a photo, and should include somewhere the name of the person they would like to honor.
Wegman tells the Leelanau Ticker since putting out the call for squares, quilters in the community have also offered to make a square on the behalf of those who would like to participate but aren't sewers.
She adds, "There are 16 people who have passed away in Leelanau County; and at this point in time, I have no way of reaching their families, but if they would like to share their name, I want them to be included and to be honored."
Once the quilt is assembled, she says she will "approach the library or another public space to display the quilt so it can be a comfort for everybody."
Those with questions can contact the shop at 231-271-0117 or email info@cherrycountryquilters.com.
Comment
4 Homes In Leelanau Under $250k: Inside The Desperate Hunt For Affordable Housing
The tsunami of people buying property on the Leelanau Peninsula — many second-home shoppers from downstate and ...
Read More >>
Striving To Be Recycling Superstars In Leelanau County
Leelanau County is launching a major countywide campaign to improve the quality of materials residents recycle at ...
Read More >>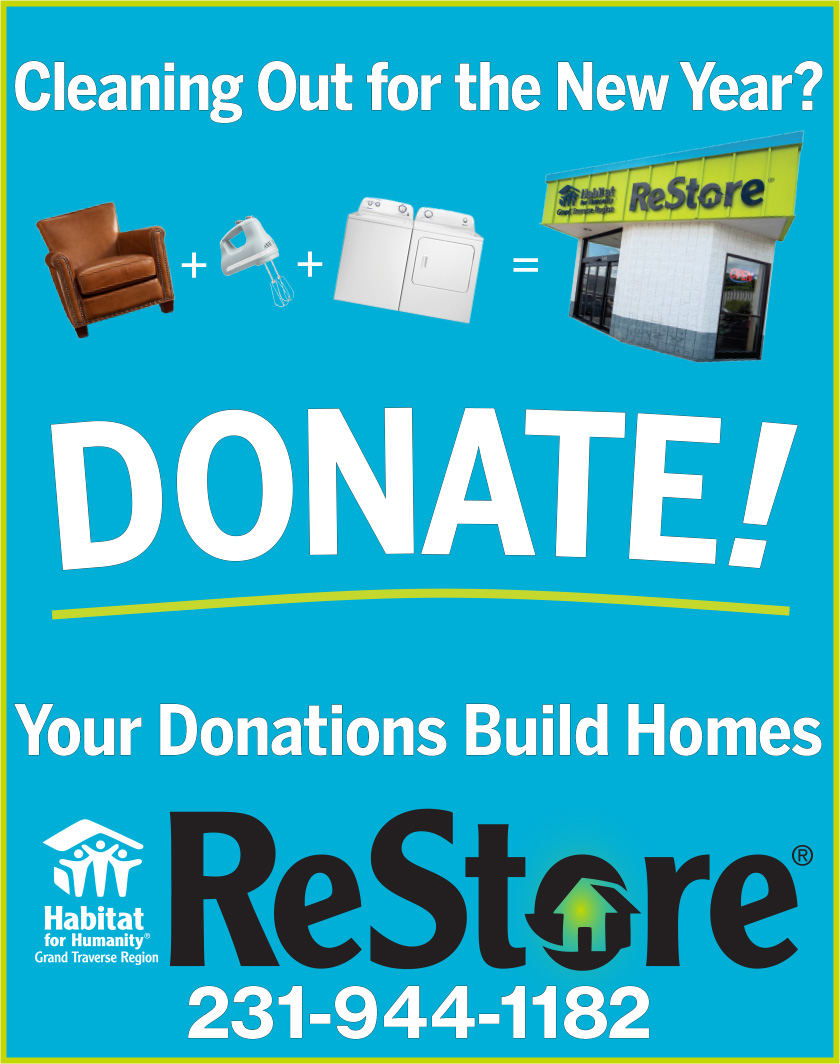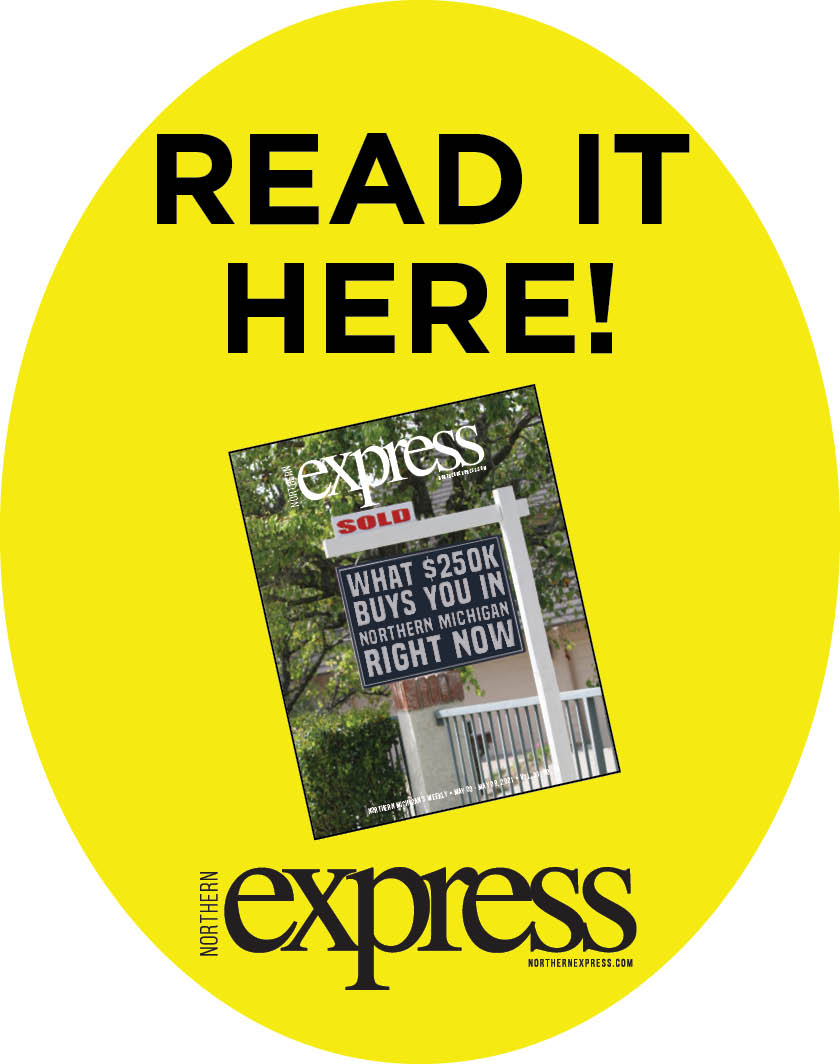 Some Of The Region's Top Chefs -- Including Those At Blu and 9 Bean Rows -- Share Their Secret Weapons
In the latest issue of the Northern Express, (the Leelanau Ticker's sister publication) check out ...
Read More >>
Property Watch: Lake Life In Empire
For those who have wondered who lives in the beach house perched next to the lighthouse at ...
Read More >>