New Owners For Glen Arbor's Landmark Bicentennial Barn, With Roots That Go Way Back
By Ross Boissoneau | Feb. 24, 2021
It's a good thing Greg and Heather Ford are well acquainted with home renovations, because their next project promises to be a big one: the couple closed last week on four acres on Bohemian Road, home to an 1890s farmhouse and the site of what's known colloquially as the Bicentennial Barn.
Emblazoned with murals on both sides, the barn has been a photo op for decades. Its original brilliance has faded through the years, and when the property was first listed for $365,000, Bob Ihme of LVR Realty in Glen Arbor told the Leelanau Ticker that this renowned piece of Leelanau history was being sold "as is."
The new owners are willing to take on the project because of Heather Ford's local roots. Family members including her parents live nearby. What's more, her Nachazel ancestors were among the early settlers in this pocket of Leelanau County near Good Harbor Bay, in what was then called North Unity. Nachazel Road is just two miles away, making the purchase of this historic farmstead even more exciting for the Fords.
The Fords met while both were serving in the Air Force in Japan. After moving back to the U.S., they embarked on their respective careers — "Greg is in tech, and I'm a clinical social worker," says Heather — and for the last several years they have lived in Seattle. But, as she says, "We're tired of the rat race, and wanted to be here in Michigan," she says.
They previously put in an offer on the farmstead when it first came up for sale.
"We called Ranae [listing agent Ranae Ihme], and she said it was under contract," says Greg.
Disappointed but unbowed, they opted for a new plan: after vacationing in the area for several summers, they decided to take a long winter vacation here instead. Ranae Ihme helped them rent a vacation home in Glen Arbor, where they were able to work remotely for seven weeks. To their surprise, the day before their winter sojourn to the area, the property reappeared as an active listing. They dropped everything, made the offer, and signed the contract last Thursday, Feb. 18.
They will be taking on what promises to be a major renovation, despite vowing their last such endeavor would never be repeated. "This will be our third renovation. We always said, 'Never again,'" says Greg with a laugh.
They will take it down to the studs to fully update it before determining how to reconfigure the home to fit with today's lifestyle. "The first step is to figure out the layout, the walls, plumbing, electricity," Greg says. They plan to live in the garage while they work on the house.
And about the barn: The signature mural was painted as the official National State Commemorative Bicentennial Landmark in 1976 and restored in 2006, with a gala celebration for the renovation project on July 4, 2006.
"My Uncle Greg [Nachazel, of Traverse City] is an artist, and he wants to paint it," says Heather.
With the refreshed mural, they want to emphasize the area's history and incorporate the North Unity theme.
As the property is called an inholding property within the Sleeping Bear Dunes National Lakeshore, it can be privately owned, but the exterior cannot be significantly altered. There is no commercial use allowed in the agreement for things such as wedding venues, bike rentals, or a weekly vacation rental; however, a farmstand is allowed. Which is just fine with the Fords. Coming from an urban environment in Seattle, they are more than ready to embrace rural living.
"I want to have annuals, a huge garden. It will be a whole lifestyle change. I'm excited about the community and the trail," she says of the Sleeping Bear Heritage Trail, which runs along M-22 in front of the property.
The Fords, their children Jacqueline, 6, and Christian, 8, and their three Labrador Retrievers are returning to Seattle to sell their home. "Our plan is to be back in the summer and get started," says Greg.
It's easy to share their excitement, though they are cognizant of what lies ahead. "I'm a combat veteran, and this will be the biggest challenge yet," says Heather.
Comment
Get Ready For Palmer Woods 2.0, With 8 Miles Of New Mountain Bike Trails Built This Summer
Trail construction will begin in May on three new loops at Leelanau's marquee mountain bike destination, Palmer ...
Read More >>
Suttons Bay Art Students Raise $2,900 To Support Local Eateries and Fight Local & Global Hunger
Written by Keegan Monroe, 11th Grade, Suttons Bay High School
Getting a community to come together for ...
Read More >>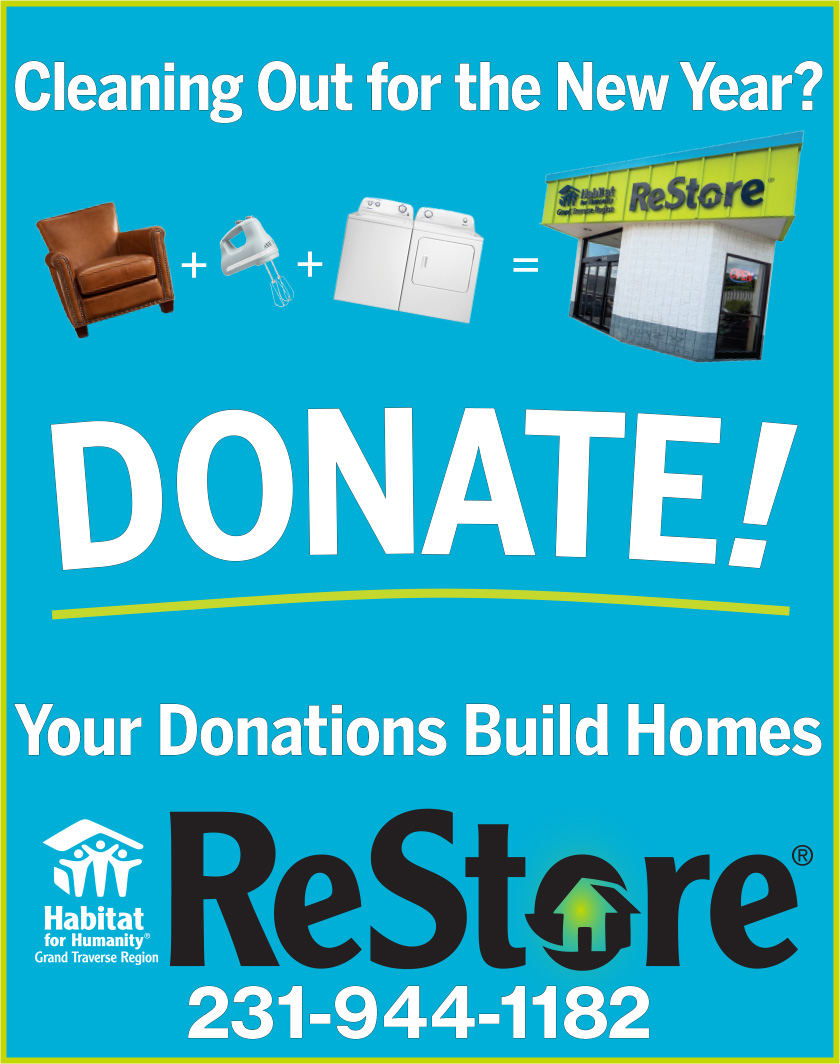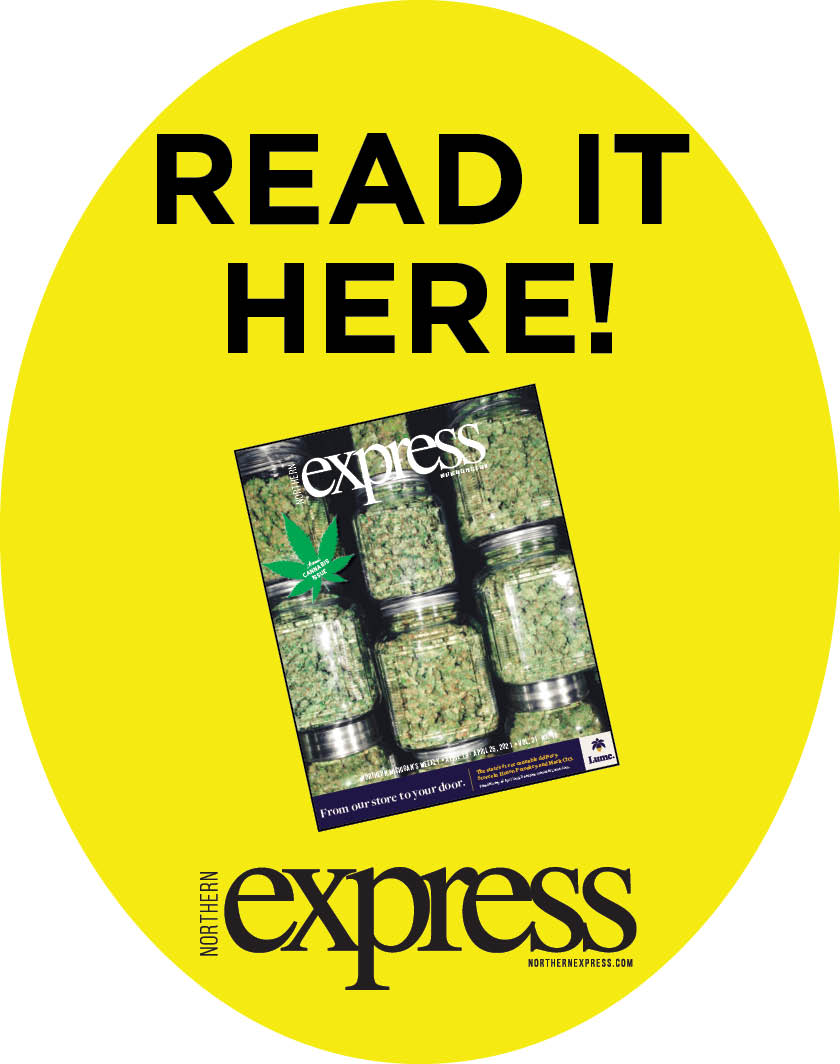 Memory Quilt In Progress To Honor Owner Of Cherry Country Quilters And Others Lost To COVID-19 In Leelanau Community
At the end of March, the Benzie-Leelanau District Health Department reported the 16th COVID-19 death in Leelanau ...
Read More >>
By The Numbers: Leelanau Continues On A Real Estate Tear
Real estate sales continue to show nearly unprecedented growth in the county. Last month, residential sales topped ...
Read More >>