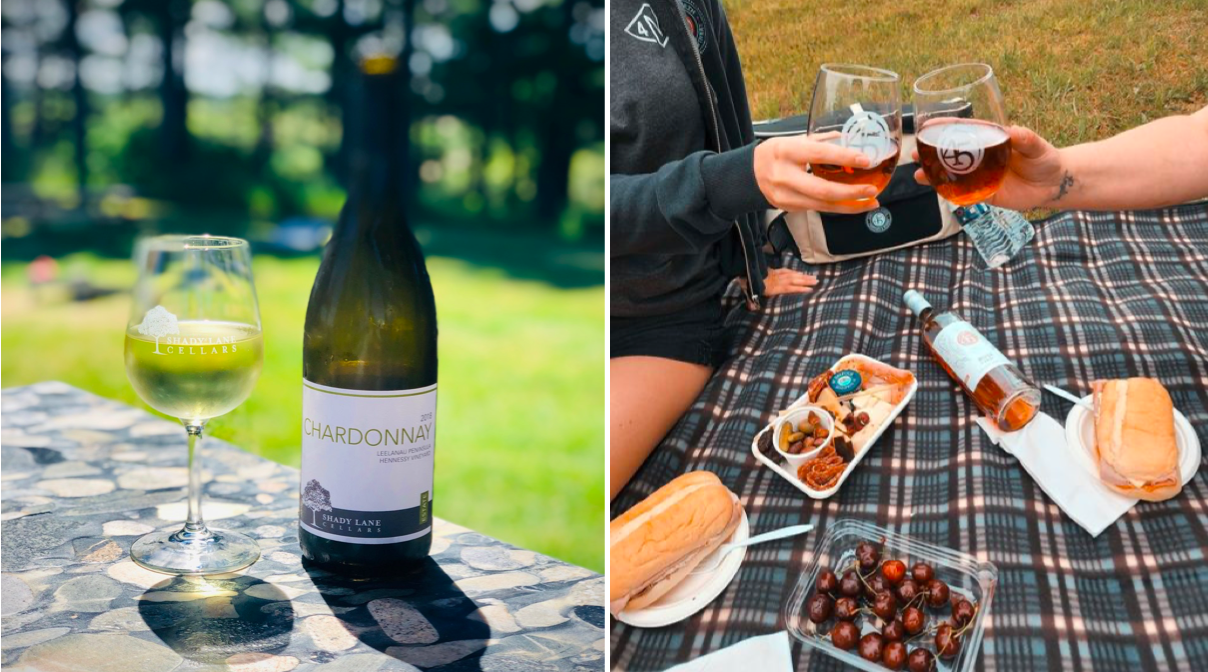 Sipping Your Way Around The Peninsula: Boba Tea, Kombucha Floats, Vertical Wine Tastings & More Beverage News
By Emily Tyra | Aug. 5, 2022
It's a hot August weekend in the county…maybe it's time to stop and check out the ever-growing rosé cellar at the revitalized Omena Bay County Store. Or sip cantaloupe boba tea with your fresh summer rolls at Hang-on Express. Or maybe experience a "vertical flight" of estate-grown Chardonnay? Here's a little sip of stay-cool beverage news from the Leelanau Peninsula:
Suttons Bay's Shady Lane Cellars is inviting locals to tap into their inner sommelier with a new experience this August, a vertical tasting that spans three vintages of Chardonnay: a 2017 library release, the 2018 current release, and the 2019 pre-release.
Winemaker Kasey Wierzba says she creates Chardonnay using a French process called Bâtonnage, which results in "a crisp minerality and places the fruit front and center," foregoing those buttery notes often associated with Chardonnay. "Each vintage has a different expression of the grape," says Wierzba. "This is influenced by vintage, weather, ripeness, barrel cooperage and simply the wine's age." She adds she wants locals to experience what the Traverse Wine Coast has to offer. "We wanted our guests to experience this by tasting the wines back-to-back." The cost is $12 for the vertical flight.
Also new at the Shady Lane tasting room is the FroBlanc: a juicy Coop de Blanc made with 100 percent Vignole grapes which is mixed with a refreshing lemon syrup and frozen. It's served with a cherry on top.
Another well-timed heads up, wine slushy fans, 45 North Vineyard & Winery in Lake Leelanau is whipping up frosé (rosé slushy) and "our pinotgrita, a Pinot gris-based slushy that tastes like a margarita," shares Alanna Grossnickle, general manager at the winery. "We offer wine floaters for them too, so if you want to make them a bit drier or sweeter the topper can lean into that."
Forty-Five North is also introducing a picnic experience this month: a leisurely afternoon in the vineyards with a gourmet picnic for two and a bottle of wine. All baskets include: Charcuterie or hummus, salad, seasonal fruit, sandwiches, sugar cookies, and wine. Prepaid reservations for two are $42.50 per person.

Hang-On Express co-owner Jolina Lor brought boba teas to the county this summer, a hit especially with teens and young patrons, she says. The beloved Suttons Bay takeout spot makes the luscious milk-tea drink with tapioca balls in flavors like cantaloupe, lychee, and the classic Thai tea. Lor and staff also serve less-sweet "refreshers" in flavors like coconut and passion fruit.
Lor and Rouacha Moua purchased Hang-On Express from their family friends back in December 2020 and have carried on the nearly two-decade legacy of this Chinese and Thai staple with some ultra-fresh additions.
Lor tells the Leelanau Ticker that she extended their special summer menu through August. It includes fresh summer rolls with peanut sauce, a Thai beef cucumber salad, crispy catfish curry, and homemade mango sticky rice.
An equally vibrant heart-of-summer menu is in full swing at New Bohemian Cafe in Northport. In addition to the sandwich classics, there is a rainbow wrap (filled with a rainbow of veggies with a peanut sauce dressing) and a heavenly caprese sandwich. "The heirloom Lakeview Hill Farms tomatoes are the star of the show," says co-owner Amy Murphy.
The New Bo team also got into the frozen beverage game this summer, with a dairy-free frozen latte and frozen chai and a rotating flavor, currently cherry lime freeze featuring sweet and tart cherries, because "hey, we live in cherry country and we can't resist how good they are," says Murphy. The baristas also serve up lavender lemonade and rose lemonade.
Omena welcomed back its 1889-era general store this summer, with Amy Murphy and husband Kevin reopening the store as its fourth family. They offer wine, beer, liquor, ice and essential grocery and supplies, and "we are enjoying getting to know our community in Omena," she says. The Omena Bay Country Store is open 8am to 8pm every day through late August, pending staffing. They've added large selection of single craft beers, sparkling botanicals, liquors (new tequilas arrived last week), and expanded the wines. "Check out the rosé shelf. It's grown quite a bit in the last few weeks!" shares Murphy.
Grocer's Daughter Chocolate has had a steady stream of cold treat-seekers at 11590 S. Lacore Street in Empire since adding a gelato shop to its sweet empire. Our sister publication Northern Express reports that Grocer's Daughter is also offering several vehicles for ingesting that gelato: affogatos (espresso poured over gelato) and floats like Northwoods Root Beer floats and cold brew floats. Don't miss the "house-made strawberry sorbet set afloat in Cultured Kombucha's fizzy and fabulous Genuine Ginger kombucha. Sweet with a bit of a bite but oh-so refreshing—especially when sipped in the native-flower-packed outdoor garden outside."
Northern Latitudes Distillery announced this week that its new satellite location is now open in the village of Suttons Bay, 8am to 4pm Tuesday through Sunday, for coffee drinks only (to start!). The full coffee bar serves Higher Grounds Trading Co. coffee, cappuccino, chai latte, and frappés and fresh baked goods from Hannah's. "We will offer NLD spirit tasting, bottle sales, and cocktails as soon as the paperwork gets through the Michigan Liquor Control Commission," the distillers note on their social media. Watch the website for updates.
Comment
Food Sovereignty Program Sees Third Harvest For Grand Traverse Band
The summer harvest is upon us, and out on a farm in Peshawbestown, good things are growing. ...
Read More >>
Personalities Of The Peninsula: Boatbuilder & Man About Town David Dean
You might have met David Dean out and about in Leelanau County, but there's so much more ...
Read More >>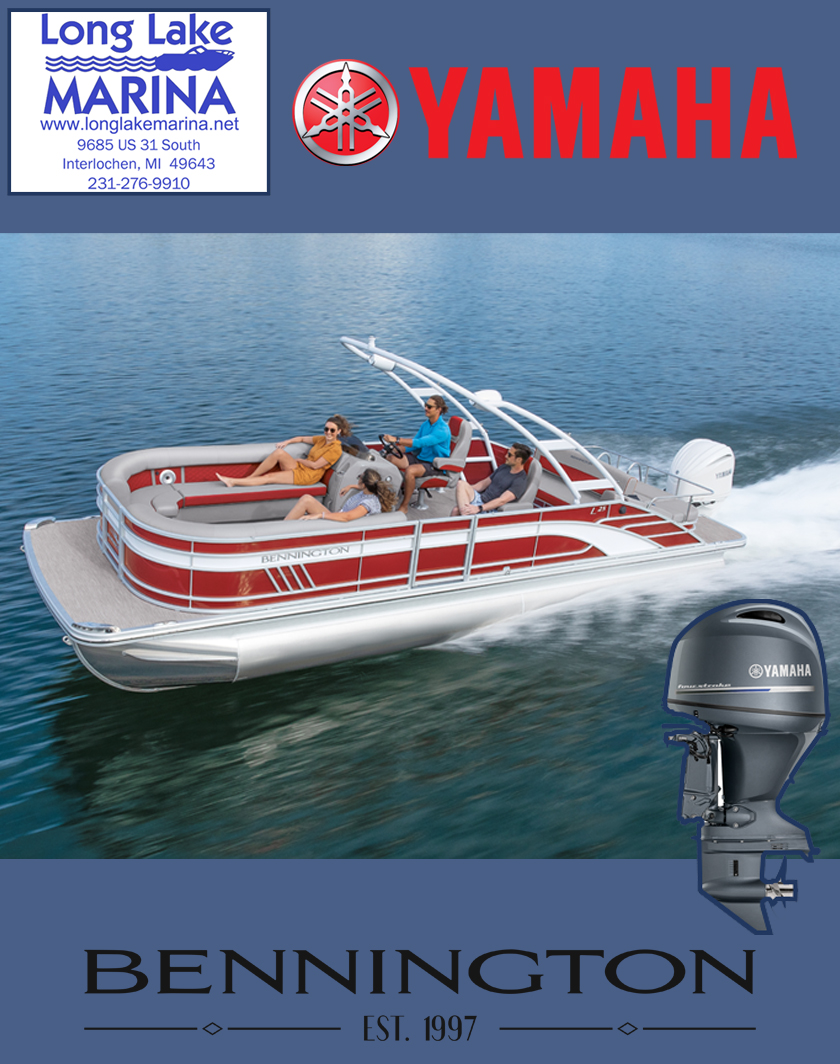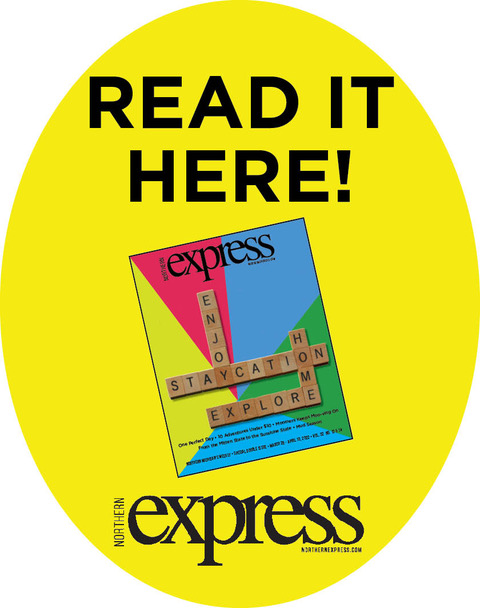 Potential Benzie Visitors Center, Seasonal Workforce Housing On Agenda For Sleeping Bear Gateways Council Meeting
In the past year, Sleeping Bear Gateways Council (SBGC) has begun a project to address the area's ...
Read More >>
Free Junior Ranger Program Inspires A New Generation of Anglers
Fishing for fun and knowledge? Why not? At Sleeping Bear Dunes National Lakeshore, the Junior Ranger Angler ...
Read More >>