Solon Township Aims Higher For Parks; $3M Laker Park Now Open
By Emily Tyra | Oct. 15, 2021
Solon Township residents are being asked for their input — by October 30 — on a five-year parks and recreation master plan for 2022-26, which will include an analysis of existing parks and will identify future grant funding sources for park improvements. Meanwhile, a new park has opened at Glen Lake Community Schools with an amphitheater, zipline, and more.
A 23-question survey seeks views and opinions on the community's current recreational opportunities and future potential of its four parklands — Joe Vlack Memorial Park, Solon Township Beach Park, Cedar River Community Park, Solon Township Playground Park — and beyond.
Kelly Claar, volunteer chair of the township's parks and recreation committee says, "This recreation survey is critical and will hopefully flesh out what the community really wants to do to develop their parks, and see them improved and cared for."
Among the township-owned properties not currently in use as a public recreation space is the historic Solon Schoolhouse on the corner of Hoxie Road and Solon Road. "The schoolhouse is in limbo, not presently in a condition to open to the public, but we hope that is our goal," says Claar. "The survey will help us see what the residents want and are willing to pay for."
The new plan will be written by township-hired consultant Fleis & VandenBrink, and will require public meetings before being adopted.
"We're helping to identify the needs and goals of the community to develop a comprehensive recreation plan for the next five years," says Brian Rowley, Fleis & VandenBrink's regional manager in the Traverse City office.
The survey gauges current public use of the four parks; community interest in connecting trails or pathways within Solon township; and the potential of establishing additional community events and festivals. There are also questions about funding options.
"Currently maintenance is performed sporadically and when funding is available," says Claar. "One of the goals of this new rec plan is to highlight the need for a consistent maintenance plan, budget, and staff member."
Adds Jim Lautner, Solon Township supervisor, "Any kind of parks program requires a lot of money to run. We want to be sure that people are willing to go for it and how they want us to fund it."
The Township's existing park plan, written by volunteers, was approved in 2017.
"The parks program is at a critical point in developing a mission, vision, and operating statement and policy," Claar says. "The parks are used regularly but they are in need of updating."
Improvements needed are "too numerous to mention" but topping the list are the boat launches and Cedar River access, tennis courts (which are the hosting grounds for the annual Cedar Polka Fest, ball fields and stands, restroom facilities, and trails.
Claar also notes untapped potential in the township: "Most of [Leelanau's] townships offer at least one type of recreation – historical, active recreation, open space or water recreation – whereas Solon has all of the above."
The master plan is expected to be completed by February 1, 2022. The survey is available online. Printed copies of the survey are available by contacting Township Clerk Shirley Mikowski.
Meanwhile, the $3M Laker Park & Playground on the campus of Glen Lake Community Schools officially opened yesterday with a community ribbon-cutting ceremony performed by a Glen Lake student and Young 5's teacher Marni LaPaugh (pictured above). The new park was approved by the Glen Lake Board of Education late in 2020, with its groundbreaking last April. It is intended not only to serve students and families in the district but also families in the surrounding areas in the evenings, on weekends, and throughout the summer. Future afterschool and summer programs will be able to use the space for play and outdoor learning.
LaPaugh chaired a park and playground committee, which included staff, community members, and students.
New amenities at Laker Park & Playground include an amphitheater that seats 500-plus for concerts, plays, and events; outdoor classrooms for students of all grades; a 100-foot zipline; paved paths; a covered bridge; a "main event" playscape; and landscaping that includes native Michigan plants and wildflowers.
LaPaugh says among the biggest "before & after" improvements — albeit not glamorous — is the addition of a new drain system. "Before the new park, the playground held, and I mean held, all the run-off water and pooled up in many places, also becoming ice in the winter. Our playground was full of caution-taped areas that the kids could not use. It now feels like an inviting place to play, walk, sit and learn."
In addition to being a shared, multigenerational community space, it will be a destination for families visiting, says LaPaugh: "The paved path; access to the new bathrooms and water; plenty of seating areas for visitors; and the amphitheater are big ideas connecting the community to our park. We refer to it as a park — schools have playgrounds; communities have parks."
The most recently approved amount for the park and playground was $3,165,000, coming from the school's fund balance. Mark Mattson, Glen Lake's interim superintendent shares, "We do not know a true final number yet, however, as there are costs that we are currently facing due to the heavy rain we recently received, which caused washout." After construction, the district's fund balance is approximately $8M, or 64 percent of its operating budget. (The average fund balance for schools in Michigan is about 15 percent.)
Pictured: Joe Vlack Memorial Park; Cedar River Community Park kayak launch; ribbon cutting at the new Laker Park & Playground
Comment
On This Day In 1960, A Storm Stranded This Freighter Off South Manitou's Shore Forever
November 29, 1960 brought blinding snow squalls and wicked high winds to the Great Lakes causing the ...
Read More >>
Suttons Bay Bikes Is Matching Donations For New Herman Park Pump Track
The Northern Michigan Mountain Bike Association and Bike Leelanau are moving forward with their efforts to bring ...
Read More >>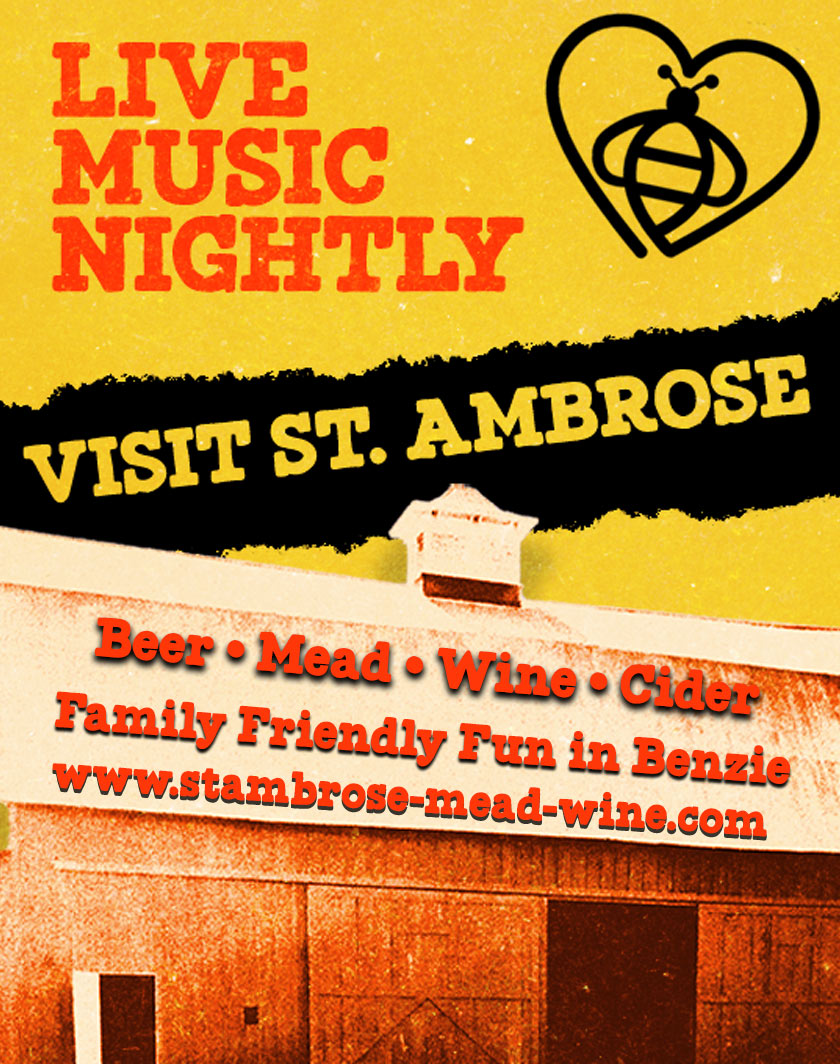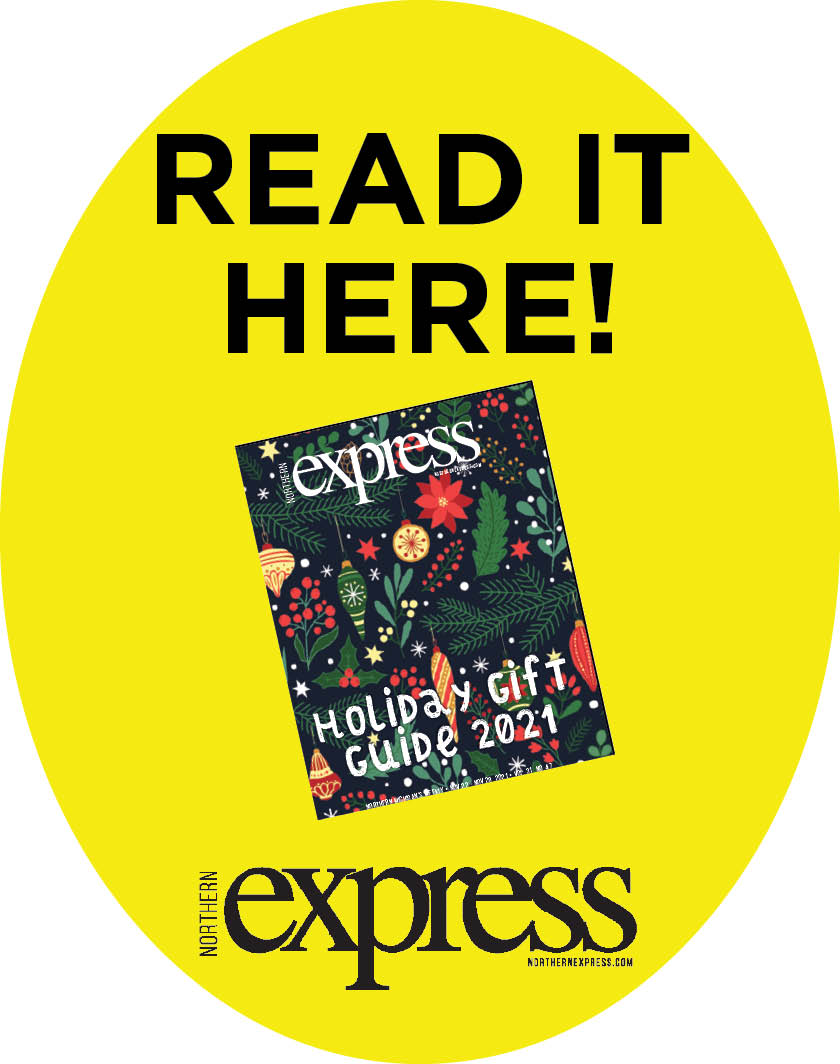 Shop Local: A Made-In-Leelanau Holiday
Holiday shopping look may look a little different this year with people opting to shop more local ...
Read More >>
Ice Rink Will Return To Hancock Field In Leland Thanks To Grassroots Support
The revival of the ice rink at Hancock Field last year (after a 10-year dormancy) was a ...
Read More >>