"A Long Decade Since February 3rd": A Chat With Suttons Bay Superintendent Casey Petz
By Emily Tyra | May 4, 2020
Casey Petz started as superintendent of Suttons Bay Public Schools February 3, just as a pandemic came on the scene. The Leelanau Ticker talks with him about his unique look at leadership and keeping things buoyant in trying times.
Leelanau Ticker: What's been your guiding light from day one?
Petz: Well, it's been a long decade since February 3rd! But the first thing I talked about in terms in goals was creating joy in schools. I know that sounds nebulous. I want kids to run off the bus into school in the morning and be excited about learning. The oldest argument in the book: you can have them respect you or have them like you…as a former classroom teacher, I'm going to take like you every day. Then you've got them in the door.
Leelanau Ticker: Other big goals?
Petz: To be the first choice for Suttons Bay district families to consider for their education. When my wife and I moved to Suttons Bay, people literally told me not to send your kids here. Here I am four years later, and I get it, but I'm not going to run away from that problem, as a district leader. Suttons Bay school district is where the families are: we have a lot of working families, people who have growing families and new people who have moved in the boundaries. If traditionally we have not been their first choice as to where they send their kids, then we have to own that. My job is to essentially shift the paradigm, through the quality of the education.
Leelanau Ticker: What's a way to accomplish this?
Petz: The mantra: right-size and repeat. Every single year we have a different set of kids so we need to say, okay, this is how we will use the building, this is how we change. Rather than sit around and wait for problems to come up, see what the issues are and address them really quickly. For example, we just examined the projected enrollment for fall, and moved one teacher from in-seat over to a virtual teacher.
Leelanau Ticker: What makes Suttons Bay school district strong?
Petz: Sisu. It's a Scandinavian word for a stoic, gritty form of courage, presented as success against all odds. I love this word, and being that we are Norsemen, this is ingrained in our culture. We are hard-working in finding ways to educate ALL kids. When many people think of northern Michigan, they don't think of diversity, but Suttons Bay is a unique population showing a great deal of diversity. We have students in rural areas, those in the village and those who live in subdivisions. We have our virtual students. We have a migrant population and Hispanic population, as well as our Native American population. When our kids leave the county, go to college and move to urban areas they have the resilience to operate in those environments. They know cultural diversity as a way of life and have built that collaborative spirit. The fact of the matter is it's very unique for an up north rural school. For the families that go here, it's an absolute point of pride for them.
Leelanau Ticker: Tell me more about Suttons Bay Virtual's position in the big picture in Michigan public education.
Petz: Our virtual school model developed around the need to solve a problem for kids and help keep a few hundred students, per year, from falling through the cracks or dropping out. We've found our niche in virtual school education in Michigan, by working with students that in many cases, had run out of options to continue their education. We develop an individualized plan. It's a lot more work than just handing over a laptop and a slick virtual curriculum. Students and their teachers need constant engagement and connection in order to make our model work, which is why we have teachers and staff 100 percent dedicated to our Virtual School.
Leelanau Ticker: Before this you were a coach for CEOs and businesses. How did you get here?
Petz: I got my degree from Wayne State and went into the classroom, including as a 21st century learning coach at Fraser Public Schools. I found that I love to teach but I could not get enough of the leadership side. Teaching is simply called 'coaching' outside of the classroom. My coaching company helped solve really complicated problems for really large organizations. I did that and was serving as a board member for Suttons Bay Schools…until February 3rd.
Leelanau Ticker: What's some of your coaching advice you take seriously yourself?
Petz: I am not the primary source of all the decisions we make. The coach stands on the sidelines, he or she doesn't kick the ball. If your coach is on the field, you have a big problem. Coaching within a school district means you are teaching from the sidelines, and count on your experts — teachers and the support staff — to do the very best for the kids.
Leelanau Ticker: Have you seen this in action?
Petz: Yes, in building the distance learning plan literally overnight after the executive order from the governor. We divided the district into learning teams. I coached the coaches, divided up the work. We were first out of the gate and others around the county were able to look to us.
Leelanau Ticker: What was the secret?
Petz: One of the first things I did was flip the script on ALL the different versions of staff meetings: it's not about me and what I have to say. The power of it is stepping back and, through a very specific agenda that gives everybody a voice, determine what the solution to a problem is instead of me saying what it is.
Leelanau Ticker: Sounds like a takeaway from your coaching life.
Petz: Yes, it is a system I finetuned originally for for-profit entities but I change the terminology, as school is different.
Leelanau Ticker: And it's still working now that you need to do all meetings via Zoom?
Petz: We had JUST enough time to establish the new routine and reset to make it work. It was a narrow window before we were closed — just enough — and it's working well enough to get through big issues.
Leelanau Ticker: The Ticker reported on Saturday that you are getting creative for your seniors?
Petz: A lot of districts have thrown in the towel, but we have rescheduled graduation for July, in a version that incorporates social distancing. Assuming nothing else goes too sideways, we can do an outdoor graduation ceremony with our families.
Leelanau Ticker: What does fall 2020 look like now?
Petz: One thing our students are really craving right now is security, so we opened up enrollment April 15. We are contacting students to let them know what's available, both for virtual and in-seat, a little ahead of schedule.
Leelanau Ticker: Last word?
Petz: The biggest thing is the positivity in our community — from longtime residents, from our families, from people in other districts. The vast majority of us are struggling. The effect of reaching out, sending one note to a teacher, or finding a way to help is really striking and so, so appreciated.
Photo: Casey Petz pictured with Leelanau County Soccer Club students.
Comment
Hot Off The Apple Press: New Leelanau Releases For Cider Season
Right now, Leelanau County cideries are hard at work harvesting apples and getting all that magical fermentation ...
Read More >>
Northport Welcomes Back Scarlet Envy For Leelanau County's Oct. 2 Pride Event
Northport made such a dazzling first impression on drag queen Scarlet Envy, she's headed back to the ...
Read More >>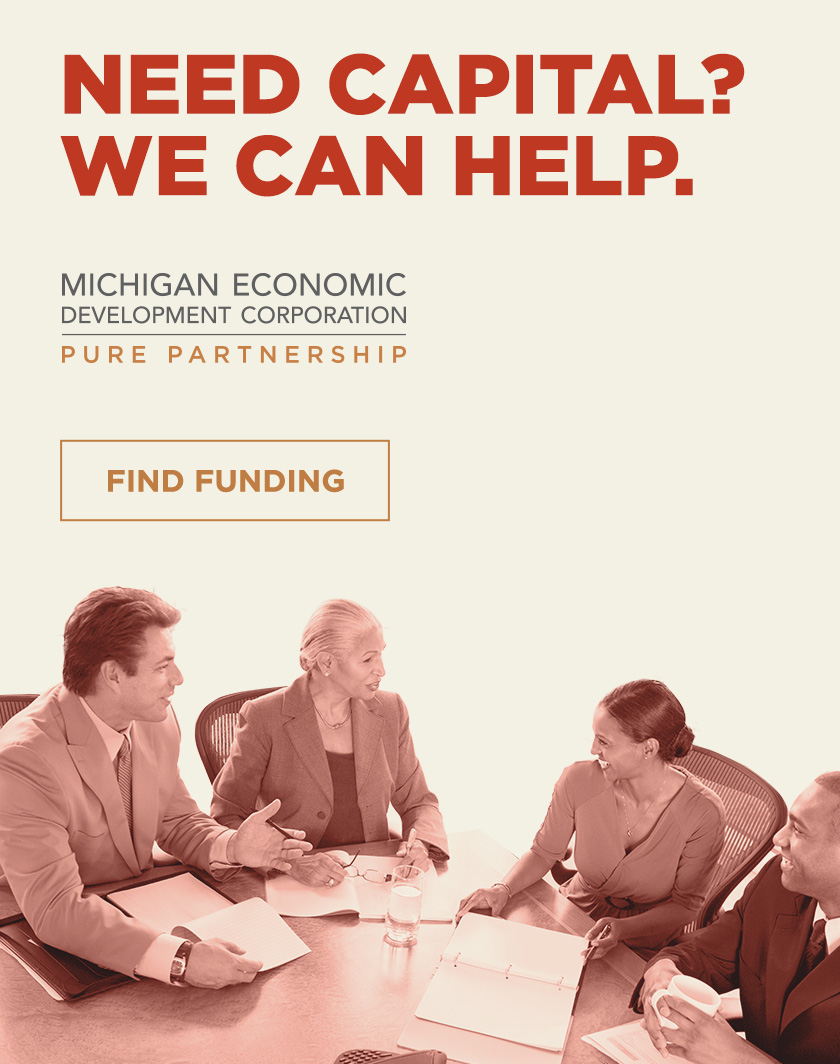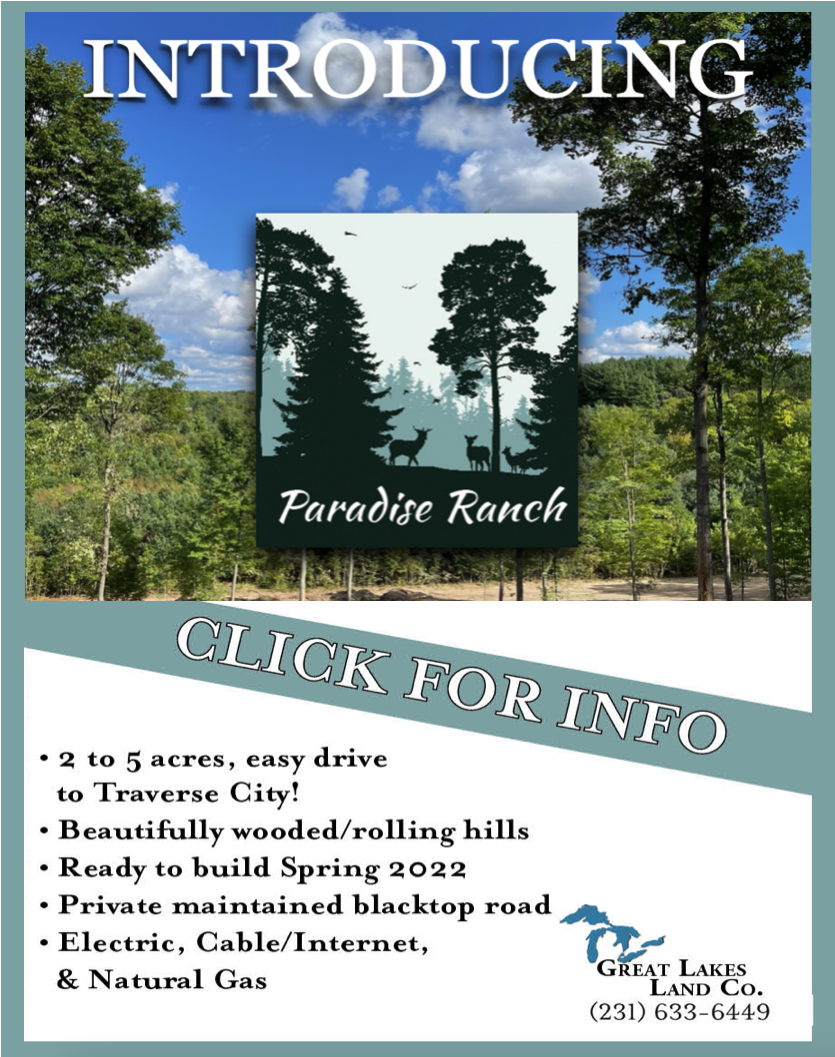 Property Watch: Little Cabin (And A Big One) In The Woods
Leelanau County? Check. Stunning setting? Check. Near Traverse City? Just eight miles away, so check. Beautiful inside ...
Read More >>
Party for the People: Leelanau UnCaged Is Saturday Sept. 24
There's a brief moment at the end of each September Up North, after the summer crowds have ...
Read More >>