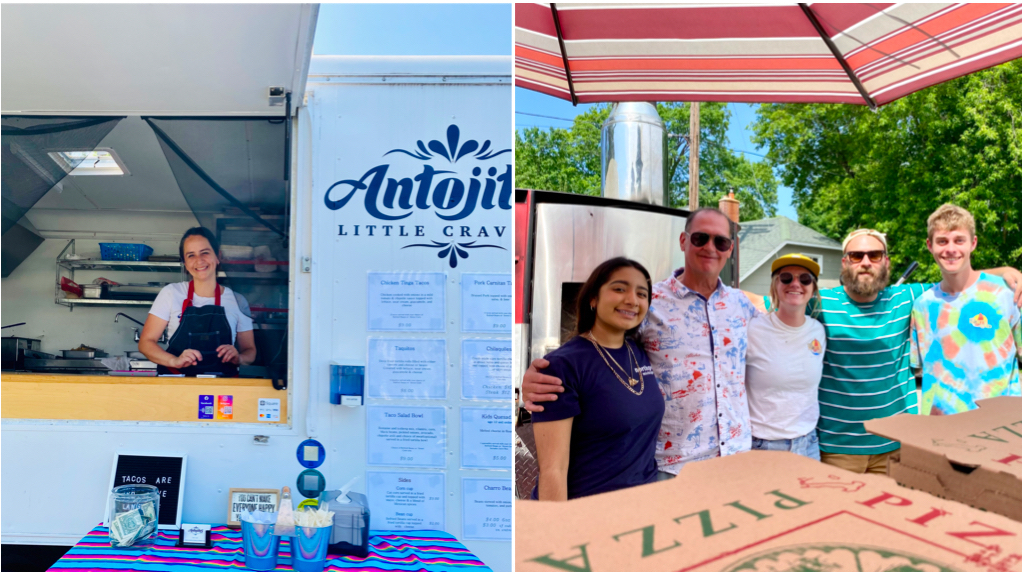 A (Crave-Inducing) Look Inside Northport's Food Truck Culture
By Emily Tyra | July 23, 2021
In the heart of Northport, currently no fewer than four locally run food trucks are offering authentic specialties — including artisan pizzas (The Big Hot Woody and The Union), creative comfort food (Around The Corner Food & Fun), and real-deal street tacos (Antojitos) — rounding out what is already an eclectic array of brick-and-mortar culinary gems. In a village with a population of 525, outside guests drive most of the hospitality sector's success, and lately the town at the pinkie's tip has become a rarified foodie destination for travelers in addition to Leelanau locals.
Chef Pauli Penning's pizza wagon, North End Pizzeria — Home of The Big Hot Woody, was the first of the food truck-style upstarts, and an offshoot of his (now-closed) North End Eatery. Those who loved Penning's woodfired cuisine were relieved when the oven nicknamed The Big Hot Woody — and the irresistible pizzas it produces — lived to see another day. The pizza wagon, now parked next to the covered outdoor patio at The Mitten Brewing Co., is the most recent stop in Penning's culinary career (which, before opening North End Eatery, included Woody's and Key to the County locally; Rose's on Reeds Lake and The Tuscan Express in Grand Rapids; and a handful of gourmet destinations in Phoenix). He says, "I miss it dearly, but I kept my pizza love." His most requested pie is the flagship "Big Hot Woody" with jalapeños, roasted garlic, and pepperoni. Penning has also recently dialed in an Old-World-worthy gluten free pizza dough.
This marks the fourth season operating in a small-town symbiosis, or what Penning calls "a beautiful marriage" with The Mitten: "If people come and buy beer, they are most likely going to buy a pizza and vice versa." And where hiring has gone haywire for many in hospitality right now, he counts himself lucky. "I have a great crew, hiring both vacation kids and local kids. They are so loyal — I don't have any secrets and I teach them everything. My manager Heidi [Thomas], gets us all singing and dancing while we build pizzas. We have a great time."
While the good times do roll — and the Northport food truck audience is, for the most part, a leisure audience — the pace is not leisurely, especially with the built-in lift in local population with summer residents, boaters, and the attendees at Friday's free Music in the Park events.
Thus, Penning and the others lean on each other, in more ways than one: "The other local restaurant entrepreneurs, we all support and help each other. This summer I said, 'I have a lot of cross-trained employees if you need any help,' and I've sent some their way."
He adds, "Northport is a very giving community; we all work together here, we all look out for each other, and comingle culinary-wise. You never know when you are going to need to borrow some basil."
That camaraderie extends, naturally, to supporting each other's food trucks. Around the Corner Food & Fun co-owner Laura Cavendish laughs, "When you run a food truck, but live in the same town as the great Paul and Eric [of The Tribune and The Union] you send your daughter to get some pizza while still making food for customers."
Similarly, Penning calls the authentic tacos at neighboring Antojitos food truck "phenomenal."
Josh Rutila (born and raised in Northport) and wife Ellie Rutila (who hails from a small town outside Mexico City), started Antojitos ("little cravings" in Spanish) in 2019, and they are now open for window service at Music in the Park on Friday nights, and Saturdays in the Village Office parking lot.
Antojitos is a moonlighting gig for both, as they also work full-time and have a 2-year-old at home. Says Josh Rutila, "We are not chefs in our eyes. We just wanted to capture the meals we enjoy when we travel back to Ellie's home. We found that we couldn't quite find exactly what we were looking for around here and thought 'why can't we just do it ourselves?'"
The offerings include crisp-fried, broth-dipped beef birria tacos; carnitas with onion, cilantro and pickled veggies; and taquitos filled the way Ellie's mother did, with inventive combos like carrot and cheese, topped with fresh guacamole and pink pickled onions.
Says Josh, "Our bestseller is our chicken tinga tacos. A couple times of year we will make al pastor, cooked on an authentic vertical rotisserie, and served with pineapple. It's a hit every time."
Josh says, "we took a gamble in hopes that others would enjoy what we enjoy. So far it seems to be working. We also have started booking private events which has been a fun way to mix it up a bit."
Eric Allchin of The Tribune and The Union in Northport tells the Leelanau Ticker he and business partner chef Paul Carlson are also plugging away on private events and catering with their newly purchased pizza truck. But for the locals, he says "every Wednesday we fire up the oven in the garden behind The Union. Beginning next week, we will start service at 5pm, jazz will start at 7 and go until 9:30." (There is a $10 cover for the jazz band.)
In addition to pizzas, such as the speck, blue cheese, walnut and garlic oil, "we cook seasonal small plates in the wood fire oven as well. Things like warm olives, preserved lemons, chilis and herbs with Bulgarian feta and focaccia." He adds, "we don't use yeast but instead do a natural 72-hour fermentation to create our pizza dough."
Cavendish attests, "The dough is 11 outta 10. Do yourself a favor and get there this summer."
And stay tuned to the progress at Cavendish's own food truck venture, featuring a from-scratch menu with a sense of humor; creative quenchers like kombucha floats; and family-friendly entertainment, including movie nights. Work on the Around the Corner Food & Fun brick-and-mortar building — intended to operate alongside the food truck and house the bar and restrooms — continues in earnest. She reports, "the live hedge is installed; the front door finally came; the salvaged bar top from the State Hospital is ready for pickup."
For those keen on the food-truck scene and seeking out other delicious experiences across the north, take a peek at these food trucks worth a drive, in this week's Northern Express (sister publication to the Leelanau Ticker).
Pictured: Ellie Rutila at Antojitos; Pauli Penning and part of the pizza crew at the North End Pizzeria.
Comment
Leelanau UnCaged returns to Northport Saturday
One of the region's most unique and anticipated festivals returns to Northport tomorrow (Saturday), and Sandy Dhuyvetter ...
Read More >>
New Waves/Habitat Development To Break Ground On Bugai Road
Habitat for Humanity Grand Traverse Region announced on Wednesday that a groundbreaking date is officially on the ...
Read More >>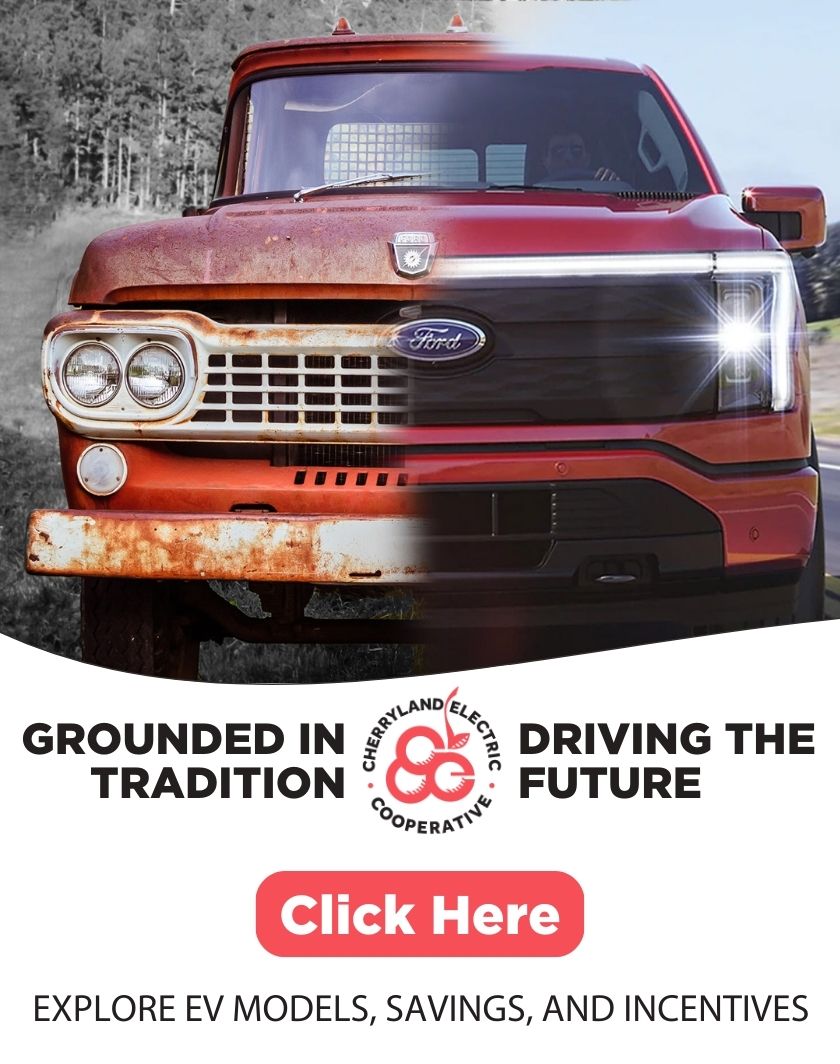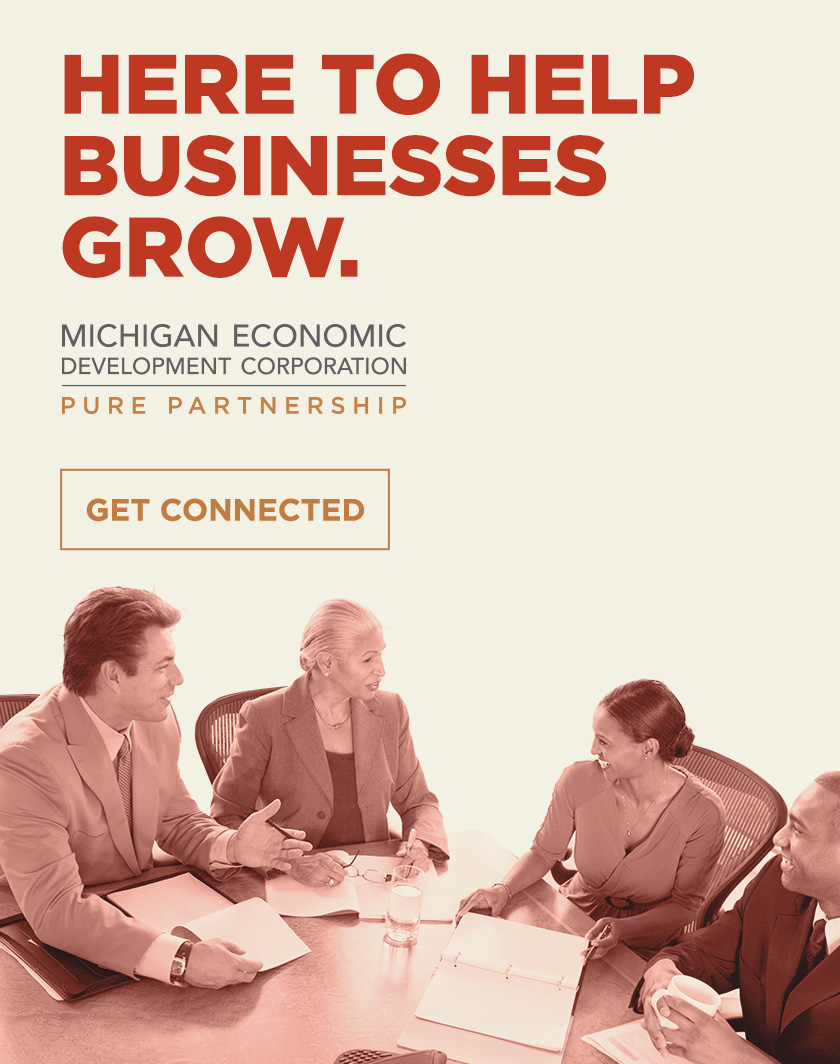 Leelanau Conservancy Opens New Trail, Seeks Logo Refresh
The Leelanau Conservancy announced late last week that it had completed work on a new boardwalk trail ...
Read More >>
Your Guide To The Offseason In Leelanau County
Autumn is here, the nights are getting colder, and the first traces of fall color are starting ...
Read More >>