A Historic Great Lakes Mapping Project, Right Here In Leelanau County
By Craig Manning | Sept. 25, 2023
Contrary to popular belief, the oceans aren't the only bodies of water on Earth hiding a few mysteries. According to the Great Lakes Observing System (GLOS), only about 15 percent of the cumulative lake floor in the Great Lakes has ever been mapped in significant detail.
"Though many maps of the Great Lakes show the shape and depth of the lake floor, known as bathymetry, they are created using data that is sometimes decades old and low-density," the GLOS website notes.
GLOS is a "bi-national nonprofit" that seeks to deliver "high-quality, up-to-date" information about the Great Lakes to "support science, policy management, and industry in the United States and Canada." The organization is one of several players involved in Lakebed 2030, an ambitious effort to map the totality of the Great Lakes by the end of the decade. A full map, the organization notes, would enable "effective management, research, and innovation" around the Great Lakes, "particularly under mounting climate change threats and a growing blue economy."
Last week, the annual Lakebed 2030 conference took place right here in northern Michigan, with Northwestern Michigan College (NMC) working with GLOS and the National Oceanic and Atmospheric Administration (NOAA) to organize and host the event. One key presentation put the spotlight on Leelanau County, where a group of NMC students recently executed a historic lakebed mapping project the college plans to build upon in the years to come.
In May, a team of six NMC Marine Technology students used sophisticated sonar equipment to begin mapping a section of the lakebed around the northern tip of Leelanau Peninsula (pictured). The project was part of the students' capstone course for their bachelor's degree program, and kicked off a four-year effort that will continue mapping those same Leelanau waters.
The project is groundbreaking in several ways. Prior to this year, NMC had never done any actual lakebed mapping in any of its courses – and no other college had, either. As a result, when the students published their bathymetric survey data to an online NOAA database in June, they became the first undergraduate college students ever to do so.
The milestone was possible thanks to the support of NOAA, which worked closely with NMC's Great Lakes Water Studies Institute to develop the course. Per NOAA, the curriculum was "designed to emulate a professional coastal mapping project," with students "taking on various planning or managerial roles throughout the process, from data collection to data submission."
One big question: With so much water all around, why was the tip of Leelanau County chosen as the proving ground for this brand-new course?
According to Jackson Hollocker – a 2023 graduate of NMC's Marine Tech program who served as co-lead for the capstone mapping project – the Great Lakes "is cut into 10-kilometer-by-10-kilometer grid squares" for the purposes of mapping. As NMC sought a nearby square to map, the patch at the tip of Leelanau Peninsula was quickly identified as a frontrunner.
"NOAA reached out and talked to all the different organizations that have interest [in Lakebed 2030] and are near us," Hollocker explains. "The grid square we chose just north Leelanau had interest from the United State Geological Survey, the Michigan Department of Natural Resources, NOAA, and NMC." Personnel at the Grand Traverse Lighthouse in Northport also expressed interest in having that square mapped.
Hollocker says stakeholders were especially interested in mapping the segment because of suspicion that there might undiscovered shipwrecks hidden in those depths. "I don't want to bring up expectations [that those are definitely out there], but there is a sense it was a possibility," Hollocker tells the Leelanau Ticker.
With their section of Great Lakes grid selected, the NMC team set about plotting their project. Per Hollocker, the effort was actually broken up into two separate classes: a project management course focused on the planning stages; and the capstone class itself, where students executed the actual survey.
The survey used sonar technology to collect "backscatter data" of the lake floor, which Hollocker describes as "a measure of the reflection of the sonar beam." Based on how much of the beam is reflected back, researchers "can make assumptions on what the lake bottom looks like" topographically. That data can also help spot "targets of interest," which can include things like shipwrecks.
"We got a lot of imagery of the bottom, found some interesting geological features, and found some targets of interest," Hollocker says – though he notes those targets are "nothing we know enough about yet to elaborate on." In other words, whatever's down there will require a little more study and exploration, but the NMC data has at least identified which sites merit a closer look.
Beyond the value of the data itself, Hans VanSumeren – director of the Great Lakes Water Studies Institute – says the project and future versions of it provide hands-on experiences that give students a leg up as they enter the workforce.
"Contributions from NMC Marine Technology students to the Lakebed 2030 initiative are extremely valuable from an educational perspective and critical toward achieving this goal," VanSumeren says. "We heavily emphasize this contribution in several courses, and will continue to provide this data for many years to come. Graduates continue to serve in this role early in their careers, as many of the companies that hire marine tech grads work throughout the Great Lakes region."
Hollocker is case-in-point: While he's not working in surveying, he says the job he took after graduating – with "a company that does undersea fiber optic cable laying and burial" – involves many of the same project planning strategies as the Lakebed 2030 project. He also says a more thorough map of the Great Lakes floor will have considerable benefits for companies like his new employer, and tells The Ticker he'll be eagerly following future mapping efforts – including those done by his old college.
"I'm really proud of the work we did, and I know we have a lot more to do and a lot more to contribute," Hollocker says of NMC's role in Lakebed 2030. "I have a lot of close friends who are running next year's survey, so I'm going to keep in touch. I'm excited to see what they collect, and I hope they learn from what we did and build upon it."
Comment
Popular Christmas Tree Farm Feeling the Squeeze
One of the county's most popular and beloved Christmas tree farms may need to shut down for ...
Read More >>
Leland Township Planning Commission To Decide Fate Of Proposed Mixed-Use Development
The Leland Township Planning Commission could finally vote this week to approve or deny a controversial mixed-use ...
Read More >>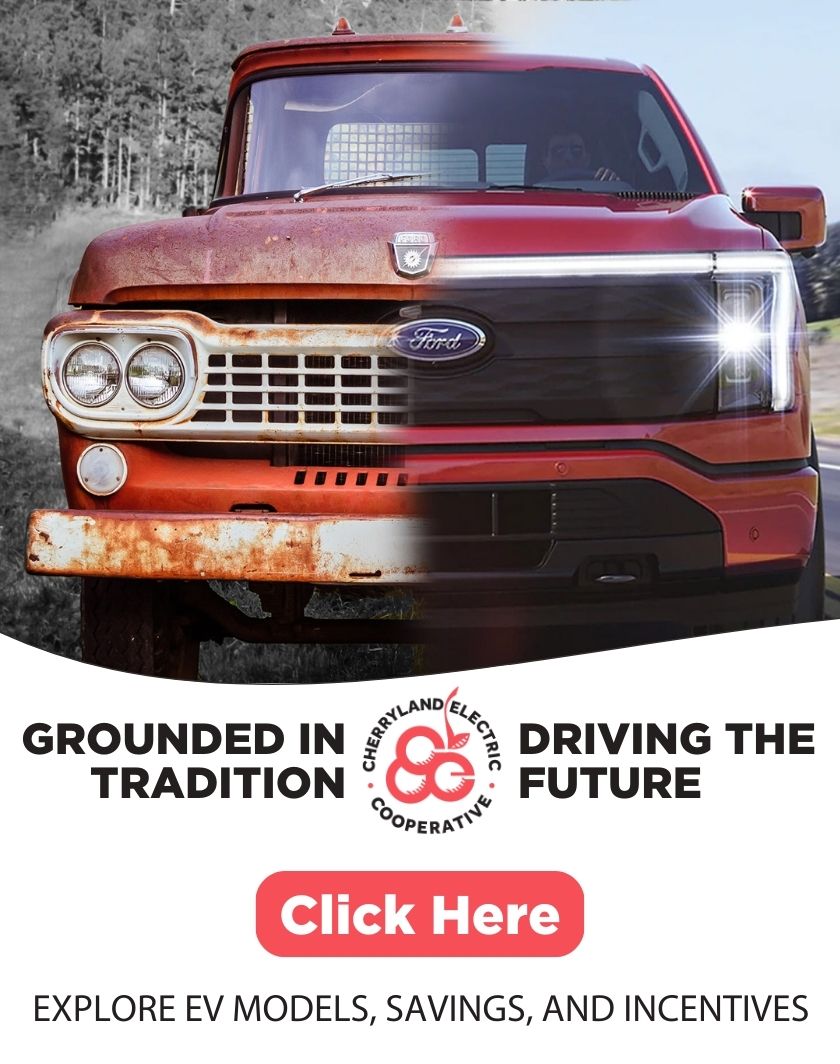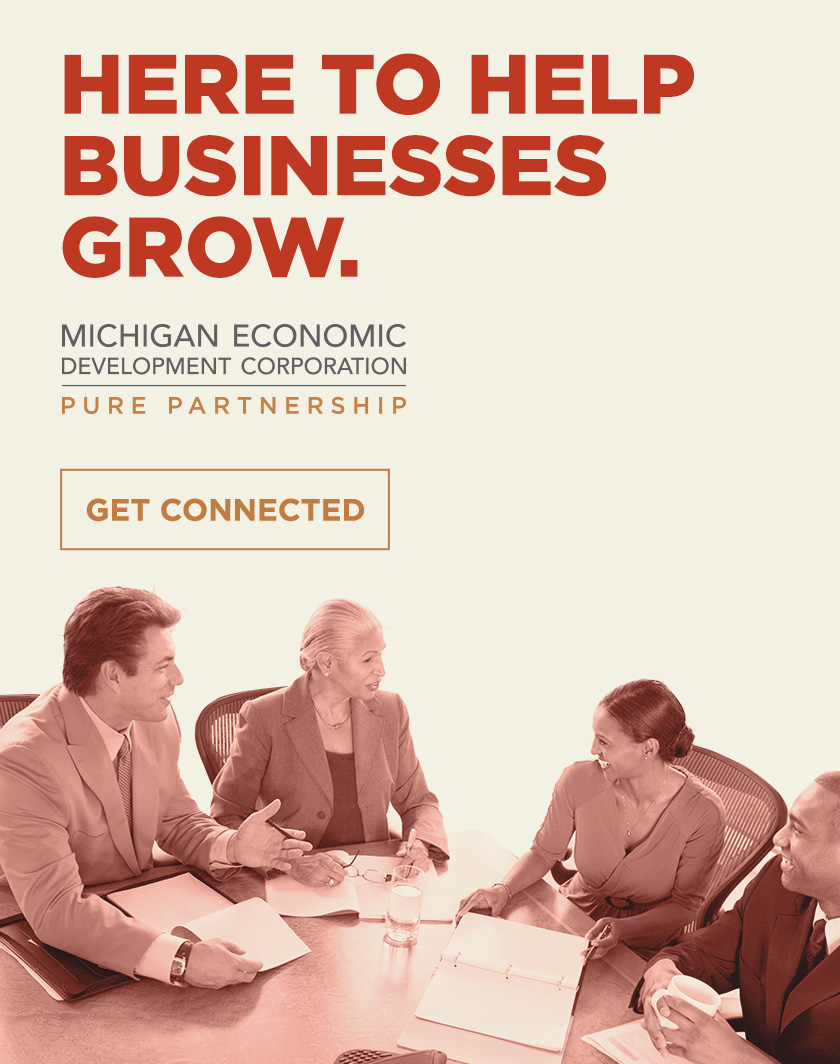 The Latest Leelanau County Blotter & 911 Call Report
The Leelanau Ticker is back with a look at the most alarming, offbeat, or otherwise newsworthy calls ...
Read More >>