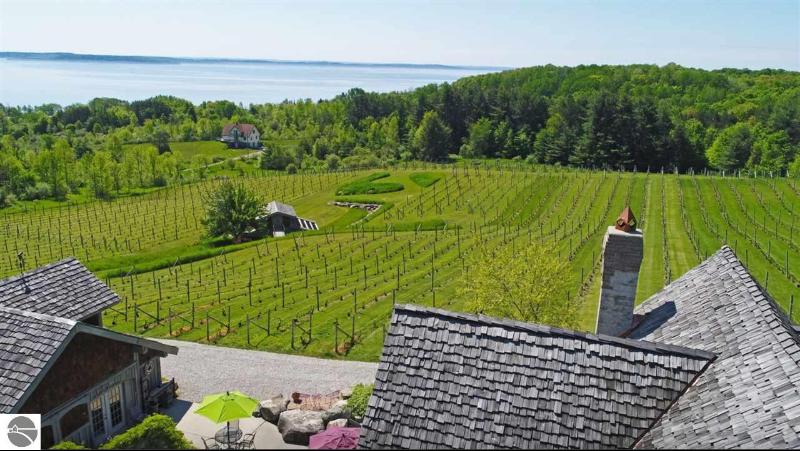 A Winery, A Horse Farm, A Schoolhouse And More: Commercial Real Estate Revs Up Across Leelanau
By Emily Tyra | Oct. 2, 2020
Though experiencing an overall shortage of available commercial properties on the Leelanau Peninsula, agents are seeing renewed action on the commercial real estate side this fall, including brand new property listings and sales of long-established Leelanau businesses. Here's the latest look at some of the deals underway across the county.
Willow Vineyard & Winery, among the earliest estate wineries established on the peninsula (10702 NE Hill Top Road, Suttons Bay, $1,600,000, MLS# 1873702) is currently under contract, says listing agent Shelly Brunette of Real Estate One. Brunette says though Willow is for sale as a turnkey business, vineyard and residence on 11.45 acres, two of the most serious potential buyers were looking at it as a primary residence only, without plans to operate the winery. "People love going to wineries, and love wine, but there are not many buyers who are able to bite off this type of business," Brunette says. "So, I am thrilled to announce that it will continue on as Willow, operating as a winery, with a very smooth transition and a simple turnover once we get to the finish line." Closing is anticipated at the end of November.
The 1930's schoolhouse and adjacent retail space on the prime commercial corner of Western Avenue (M-22) and Oak Street in Glen Arbor (6363 & 6365 Western Avenue, $ 599,000, MLS# 1876692) also just went under contract, with the potential buyer planning to repurpose the historic schoolhouse into duplex housing, and the retail building next door to remain home to clothier The Exchange, says listing agent Jeffrey Wichern of The Martin Company in Glen Arbor. Sleeping Bear Bay Club, the fitness studio previously in the schoolhouse, is now operating in the gymnasium space adjacent to Broomstack Kitchen & Taphouse in Maple City.
Elsewhere in Glen Arbor, the "On the Narrows" resort/residence (8097 South Glen Lake Road, $995,000, MLS #1869263) is under contract with backup offers being accepted, according to real estate agent Kyle Jean of EXIT Realty Paramount. The listing notes that the property's current zoning of resort/residential means potential buyers could use this as both a personal residence and an income resort property.
Agent Sam Flamont confirms to the Leelanau Ticker that South End Tiki & Resort will soon be under new ownership, with more announcements on the future of the waterfront restaurant/bar coming later this month when the deal is finalized. "I think Leelanau County is going to be excited," he says. The 3.75-acre property includes 265 feet of Lake Leelanau frontage, a state-licensed marina, on-site gas, two liquor licenses, an 18-site campground, and nine mobile home lots on South Perrins Landing, according to listing details on RE/MAX Commercial.
The Bahle family of Suttons Bay announced that Bahle Farms Golf Course on 9505 East Otto Road is for sale with a commitment to operate the golf course into 2021 — and beyond — while looking for new ownership. A press release from the family stated that the decision was driven "by the need to simplify our business as we transition to the next generation. As we enter our 20th year of operation, it is time to transition to new ownership with the same ambition of fostering and supporting our community." The golf course and property are on 200 acres encompassing both cherry orchards and hardwood forest. Cory Beuerle of Century 21 Northland tells the Leelanau Ticker the listing will be live within the week.
Also just listed after 20 years in business is Northern Pines Farm (7347 Stachnik Road, $3,349,000, MLS# 1879104) in Maple City. The horse farm and 25,000 square-foot training facility is on a 48-acre parcel — 40 acres zoned agricultural and eight commercial. Both the indoor arena and outdoor ring have hosted many horse shows over the farm's history, says listing agent Bob Murray of Coldwell Banker Schmidt-Kalkaska, and though most everything — even the tractors and hay — is negotiable to run a year-round training and boarding facility, the property has other options including raising livestock or operating a vineyard, hops or hemp farm.
Nearby Sugarfoot Saloon in Cedar — owned by Peter and Karen Bardenhagen for over 31 years — is also actively for sale, though fans of the iconic Tex-Mex eatery will be pleased to learn that Peter Bardenhagen confirmed they will continue to serve Foots' wet burritos and other carryout items 5pm to 7pm daily, "at least through the end of October." The property listing includes the restaurant, liquor license, brewing license, and 10 adjacent (zoned agricultural) acres for a total of 11 acres. The owners will also provide Sugarfoot Saloon's proprietary recipes.
Meanwhile, new-build commercial options — to lease — have popped up in a high-visibility spot in downtown Suttons Bay, and just south of town. Stony Point Commerce Park is currently home to Bonek Agency, and the site plan allows for six additional buildings to be built-to-suit. Jamie Jewell of Schaub Team Premier Realty says, "it's a lease situation and a great opportunity for someone looking to move their business to Northern Michigan. We're seeing so many people wanting to move here in general — particularly as a result of COVID — and now asking, 'why not move a business too?'"
Kyle Jean at EXIT Realty Paramount echoes that sentiment: "We've seen the commercial real estate market changing due to the pandemic with businesses struggling to accommodate customers in confined places. Through all of this we have seen a major shift in the workforce — people are working from home and this now allows them to live in beautiful Leelanau County. It is amazing how many people are coming to the area with large amounts of cash and ready to find their forever home or buy a business."
Comment
David Arroyo: Grand Traverse Band's New Chairman Shares His Vision
It's been a big year for Leelanau County's David Arroyo.
On August 14, the Suttons Bay resident ...
Read More >>
How To Have A Very Leelanau Halloween
Treating friends, fam and neighbors for Halloween may be a little trickier than usual this year, but ...
Read More >>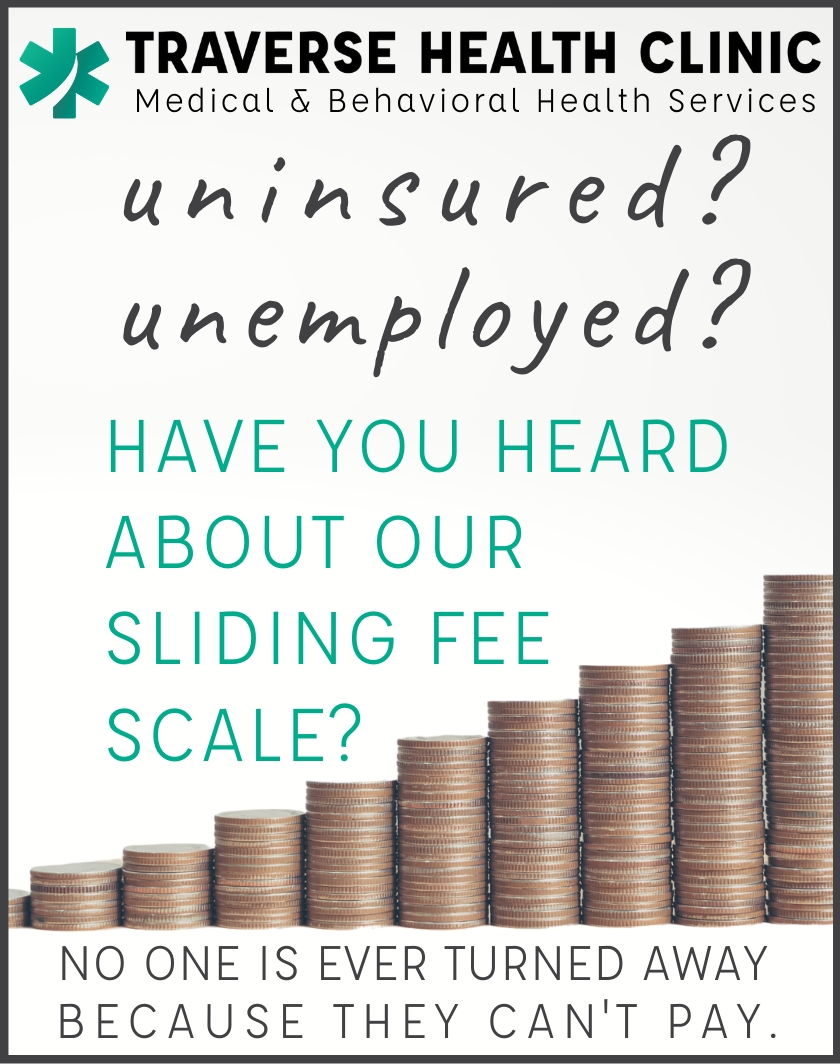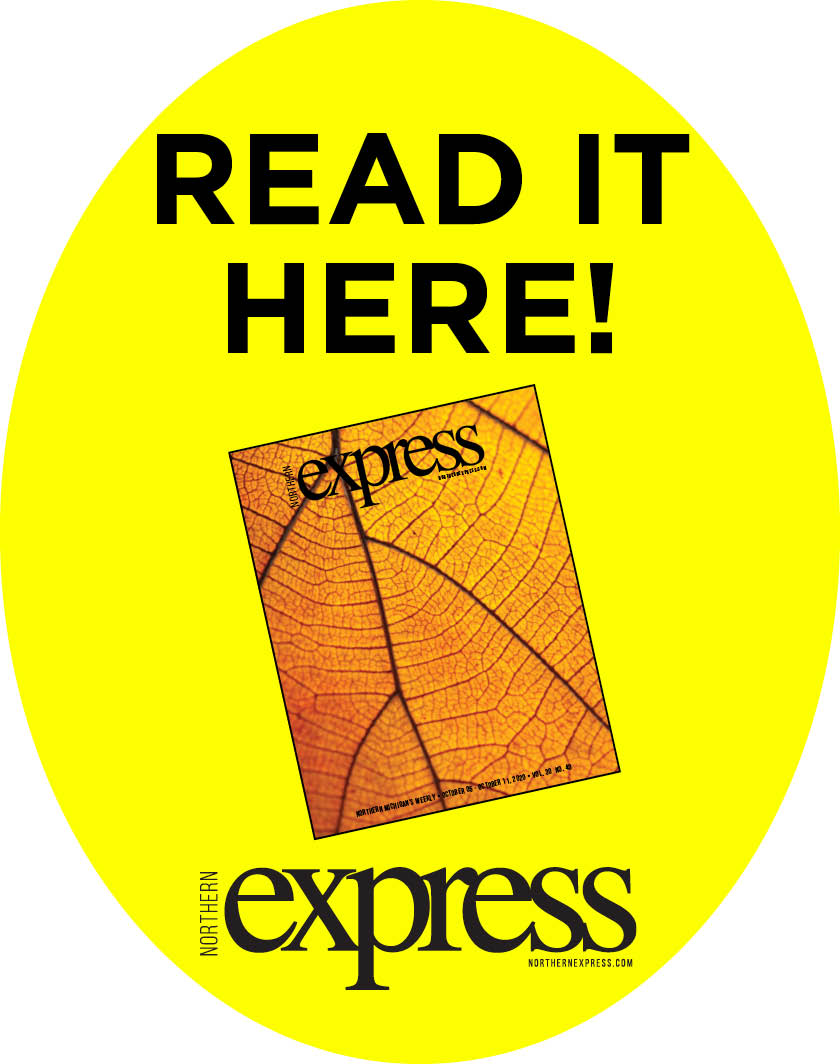 Small Businesses In Leelanau Township Can Apply For COVID-19 Relief Grants Now Through November 2
A second round of grant funding supported by the Leelanau Township Community Foundation for local small businesses ...
Read More >>
Go Big: Recycling Lakefront Homes (And Empire's Former Hardware Store) Launches A Trend
A next-level recycling project is underway at the site of the former Anchor Hardware in the village ...
Read More >>