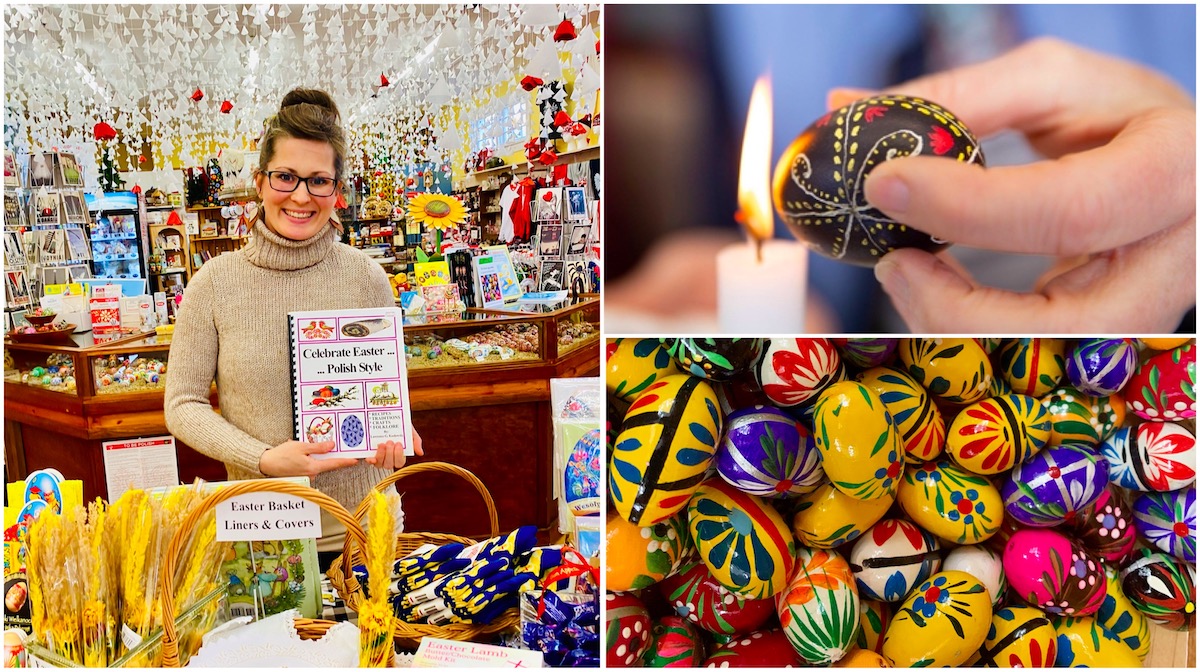 Blessing Of The Food Baskets, Batik Eggs & Butter Lambs: How Cedar Locals Celebrate Easter
By Emily Tyra | April 2, 2021
Come summer people from the entire peninsula — and beyond — get to revel in Cedar's rich Polish heritage at the Cedar Polka Fest. (The 39th annual festival is set for this August). But with Easter coming this weekend, it's another chance for locals to show off their roots and share Old World traditions.
Polish-born Chet Janik, of Elmwood Township (you might also know him as the Leelanau County Administrator) came to Cedar with his family at age four. He says, "I attended Holy Rosary Church and School and participated in the Easter blessing of the food baskets on an annual basis." His family, along with all their Polish-Catholic neighbors, would pack a basket with Polish sausage and other items for Easter dinner for the priest to bless. "The nuns and the priest spoke Polish; I actually remember the blessing being performed in Polish."
The tradition of the Holy Saturday blessing of the food basket continues to this day at Holy Rosary Catholic Church — with parishioners bringing samplings of their Easter meal for blessing starting at 9:45am tomorrow.
Helping to source basket essentials — from the smoked hams to the Polish "palms," and the authentic linens to line it — is Kathleen Koch, a Hamtramck native who moved to Cedar seven years ago with husband Tom Koch. "I'd never even heard of Cedar," she says, but they drove up to look at a farm they had found on Craig's List. "We came through town and saw the banners saying, "Home Of The Polka Fest." Then we headed to the farm — in the hills right behind Holy Rosary — and it reminded me of driving in southern Poland. It's eerily just like Leelanau, landscape-wise. No wonder it feels like home."
The two started their small Polish Heritage Farm raising Mangalitsa hogs, goats, chickens, and ducks on a 14-acre homestead. In downtown Cedar, Koch operates Polish Art Center, an emporium of imported and local Polish handcrafted delights, where customers also find the farm's meats, rendered lard, soap, and farm eggs.
Using those same fresh eggs, Koch teaches anyone who wants to learn the traditional Eastern European batik style of decorating eggshells. "It's a pagan tradition, always done with intention, creating beautiful folk motifs. Every color and pattern have a meaning. It was farming communities that would do this in the spring, putting the intent for fertile seeds or for rich soil, all on the egg."
Koch learned from her mom while growing up in Polish Art Center's sister store in Hamtramck. "Her magic age is seven to start teaching kids, so I've been doing it every year since."
She laughs, "My mom was never really worried about the patterns when we were learning, so we have eggs with the name of every band that we loved, of every boyfriend. I went to EMU, so I made one with the eagle mascot. All of these tribute eggs tell a life story."
She says many are shocked that no experience is needed to create truly exquisite little works of art. "Most people are doing it for the first time, or they have family who do it, but they never learned. As my mom says, you don't have to be perfect at it…it's a folk tradition. It's done to spend time with each other." While Koch typically teaches the classes exclusively during Lent, she says this year she will do classes extending just a little past Easter. Also this year, all class participants must know each other.
Now, gearing up for Easter dinner on Sunday, Koch has stocked the cooler with Srodek pierogi, and the shelves with ingredients for classic sour rye soup, and filling for Polish poppy seed rolls. And of course, she has the tools to make the most iconic Easter dinner table tradition of them all: the butter lamb. Shaping butter into a lamb is a Midwestern tradition sourced straight back to Eastern Europe, and Koch carries the molds. (For those really into their butter lambs, she carries socks adorned with them, too.)
As for becoming not only a part of the local traditions, but also a propagator of them?
"It is meant to be. For a Polish girl from Hamtramck, I keep saying, 'how did we arrive in a little Polish town?'" She says her current mission is working with fellow Cedar businesses owners and community members to cultivate a sense of Polish pride — whether by ancestry or not — year-round.
"We need to assume our coolness. I heard there used to be Polka music played at Bunting's," she says. "Are you kidding me? People would drive here just for the novelty of pumping gas and tapping their toes to a polka. I keep nudging Bill [at Bunting's] to start that tradition up again.
"It's our time to shine. We need T-shirts that say, 'Cedar, the town where polkas play every day.'"
Comment
Get Ready For Palmer Woods 2.0, With 8 Miles Of New Mountain Bike Trails Built This Summer
Trail construction will begin in May on three new loops at Leelanau's marquee mountain bike destination, Palmer ...
Read More >>
Suttons Bay Art Students Raise $2,900 To Support Local Eateries and Fight Local & Global Hunger
Written by Keegan Monroe, 11th Grade, Suttons Bay High School
Getting a community to come together for ...
Read More >>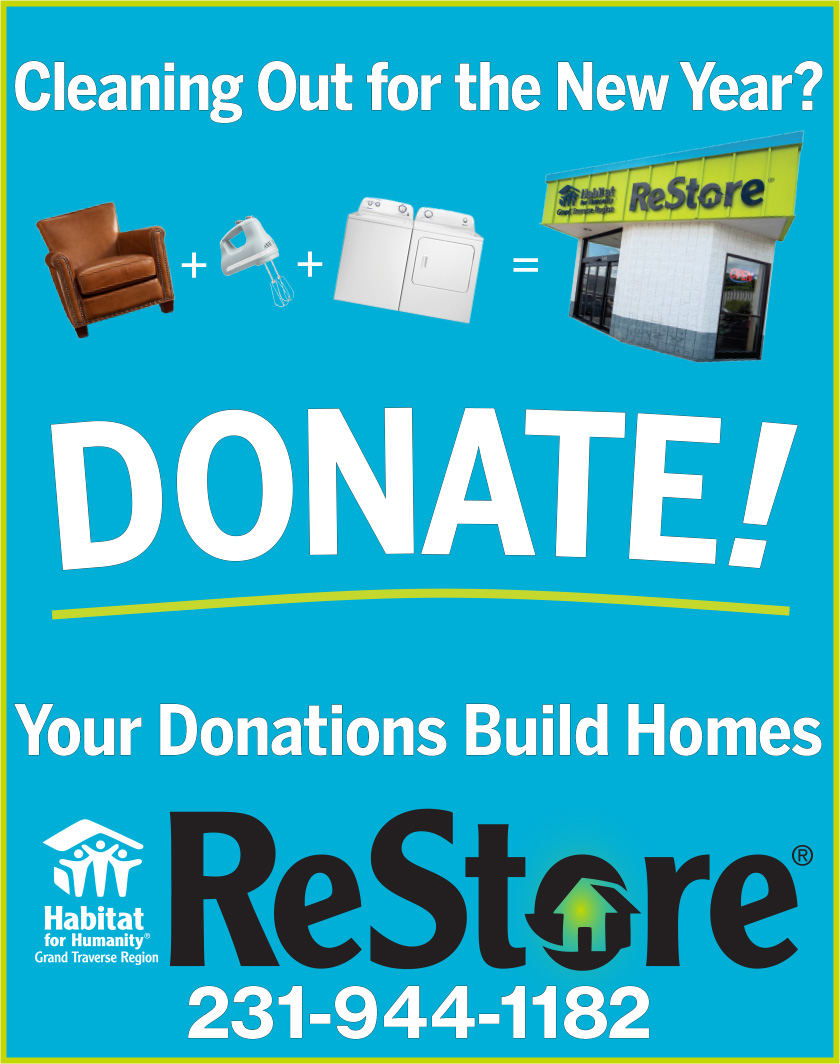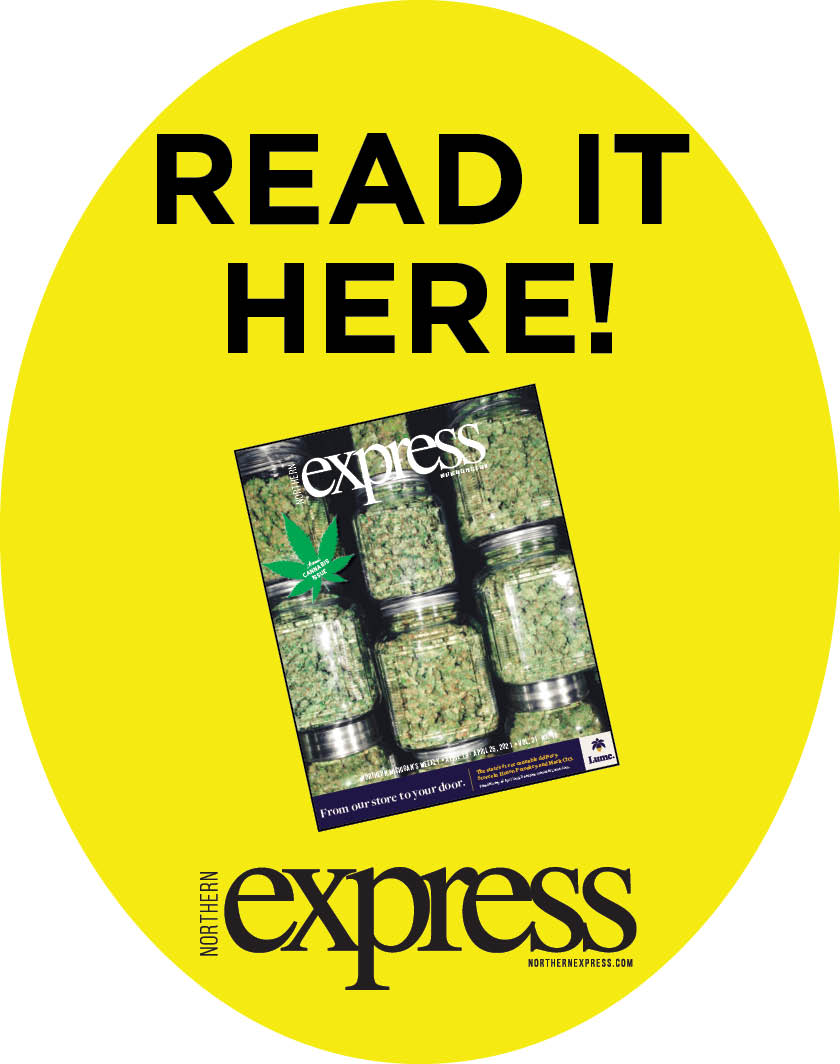 Memory Quilt In Progress To Honor Owner Of Cherry Country Quilters And Others Lost To COVID-19 In Leelanau Community
At the end of March, the Benzie-Leelanau District Health Department reported the 16th COVID-19 death in Leelanau ...
Read More >>
By The Numbers: Leelanau Continues On A Real Estate Tear
Real estate sales continue to show nearly unprecedented growth in the county. Last month, residential sales topped ...
Read More >>