Cedar On The Rise: 30-Home Development Breaks Ground; Expansion At Leelanau Auto In The Works
By Emily Tyra | Jan. 12, 2022
Those cruising through the heart of the county this week will witness momentous projects underway in the tiny community of Cedar, a 30-home development among them.
After an approval process lasting nearly five years, local builder Corey Flaska is seeing his concept for a "smaller land, smaller home, smaller price" development come to fruition in his hometown. Flaska's company Leelanau Construction is now clearing 5.5 acres of land for well-and-septic infrastructure, new roads, and 30 new homes in walking distance to village businesses and amenities.
With the Cedar Cove Estates neighborhood — at the south edge of the village adjacent to the historic schoolhouse — Flaska says he is "trying a different formula that's pretty new to Leelanau. Usually we buy 1-, 2-, 5- and 10-acre properties and typically put a $500,000 dollar home on it…that's what drives the cost up around here. The philosophy of 30 homes on 5.5 acres — that is fairly tight and it's foreign to most Leelanau people, who don't want to live so close to someone."
Flaska adds, "the object is to try to work on that price and the perception. I've lived in New York and California, homes in Traverse City are only 15 feet apart; living close together is normal for mass amounts of people in America."
To pave the way for the new neighborhood, Flaska first acquired the two-acre commercial property immediately next to the one-acre schoolhouse property which he already owned. (Flaska rents the schoolhouse, along with other long-term, year-round rental properties to workforce in Cedar and Maple City). Then came the 35-acre parcel behind it.
"I played real-life Monopoly here; I had to have all three properties to make the project work."
He explains that the 35-acre parcel "goes all the way down to Bellinger Road [Co. Road 616]. Down there it is all swamp and would have required thousands of feet of driveway through the swamp. No one could buy the 35 acres because no one could get to it."
In acquiring the two commercial acres with frontage on Kasson Street, which winds through the village, he suddenly had access to the buildable acreage: "In those 35 acres there is a secret 5.5 acres of hidden, beautiful sand," he says.
"What has been historically deer hunting land, we are turning it into a usable property."
As both developer and builder, Leelanau Construction will produce ten single-family standalone homes on their own lots, plus 12 four-plex townhouse homes and eight duplex townhouse homes. All will be two-and-three bedroom homes, surrounding a greenspace. Future homeowners will also be able to enjoy the acreage, albeit swampy: "There is going to be a path behind all of the businesses, all the way down to the post office."
Home construction is expected to begin early this summer. The timing is right, Flaska says: "currently there are just two homes between $250K and $350K listed in the entire county," adding, "we are so close to Traverse, in the center of the county, and we have a year-round economy already in Cedar. Bunting's is one of the only grocery stores open until 10pm, year-round."
He adds, "I believed in Cedar a long time ago, and I'm just hoping to improve it." The homes are not yet offered for sale; the first will be done in fall of 2022. Flaska is directing those interested to his company website.
Just a couple of doors down from the new Cedar Cove Estates, Thompson Racing Fabrication (TRF) and Leelanau Auto's owners Ryan and Genevieve Thompson are used to turning the heads with the unique racecars they service in the blue three-stall auto repair shop. "I think people drive by and they see the menagerie of cars and are shocked: it's not your typical minivan break job," says Ryan Thompson.
Now it's construction of a 2,500-square foot, 28-foot-high building with an ultra-steep roof that's catching second looks: "It's a little bit ridiculous how tall it is," laughs Thompson. "In Cedar 28 feet is huge."
The structure's unique shape and steep roof pitch is intended to guide all runoff toward the back of the building, keeping snow and rain away from the bay doors, explains Thompson. The new building allows for growth of Leelanau Auto (a traditional hometown mechanic facility), TRF (where Thompson and his team fabricate complete racecars for customers all over the country), as well as the newly launched Leelanau Performance.
"It was only in the last few days that we officially announced Leelanau Performance," Thompson says. "We purposely held back until this new space was on the horizon."
Leelanau Performance "specializes in the kind of cars you want specialty care for, whether it's a Jeep for off roading or a vintage Mercedes. There is a different expectation as a customer, who wants that level of knowledge and diligent care."
When the garage is complete this spring, the Thomspons and their seven-person crew will be doubling the size of their facilities. "I am happy to say that the community, the planning commission, and the township are tremendously helpful and welcoming to everything we are trying to do here," says Thompson. "It's a pleasant surprise."
The just-launched Leelanau Performance is already servicing customers "from as far away from the U.P." and Thompson expects a Leelanau-local clientele as well: "There are a lot of car enthusiasts up here and for good reason. It is fun to drive these roads…"
In other Leelanau auto news, earlier this winter Lake Leelanau native Jamie Dudan-Boyer and husband Adam Boyer officially launched their new company 231 Mobile Auto Glass, based in Lake Leelanau, where they provide glass replacement and repair for everyday vehicles, heavy- and farm equipment, and vintage and collector cars. Before starting the business, Dudan-Boyer spent 10 years at Hagerty as a licensed sales and service agent. "If there is anything I've learned about collectors, they don't want just anybody touching their babies," she says.
Comment
Larry Mawby Wants To Help Solve Leelanau County's Affordable Housing Puzzle. Here's How.
Meet Leelanau County's newest player in the fight for affordable housing: Larry Mawby. Of course, if you ...
Read More >>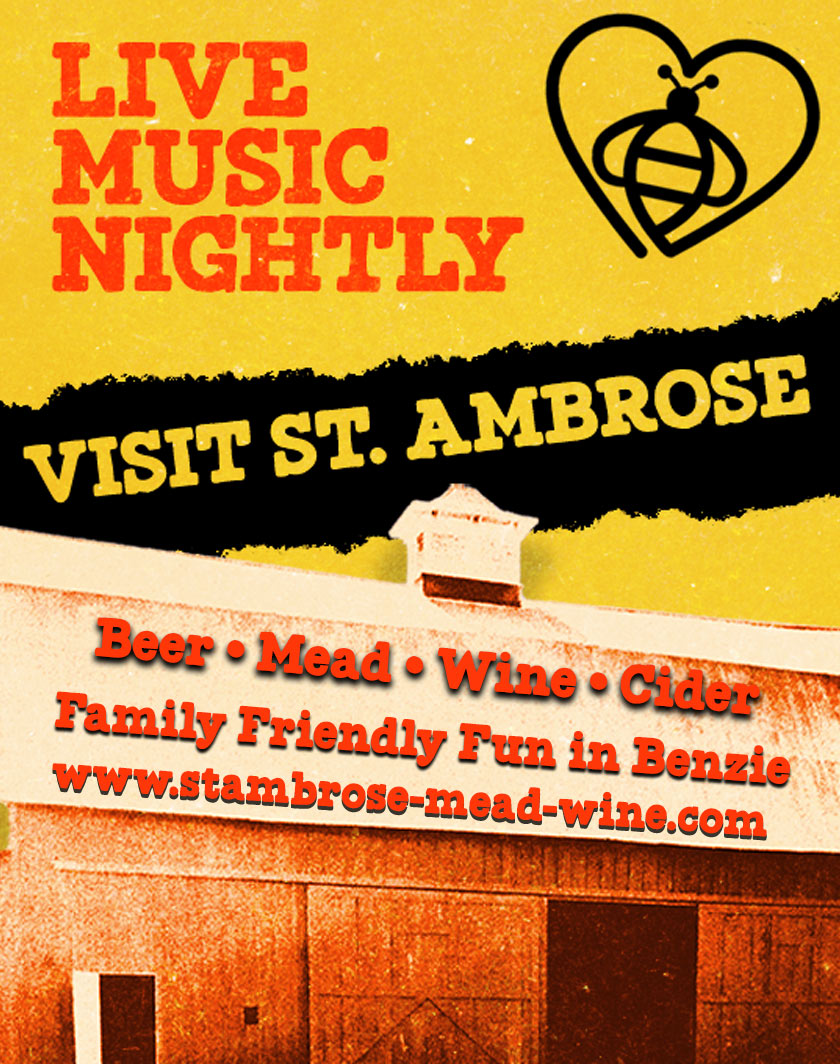 Property Watch: Benzie's Gwen Frostic Studio, Printing Presses & Acreage For Sale For $1.9M
This week we take a rare dip down into the hills of Benzie County, where Gwen Frostic's ...
Read More >>
Groomed Trails Plus (Outdoor!) Wine Events Popping Up In Leelanau County This Winter
A handful of Leelanau's vineyard managers have added trail groomer to their many hats, and now that ...
Read More >>