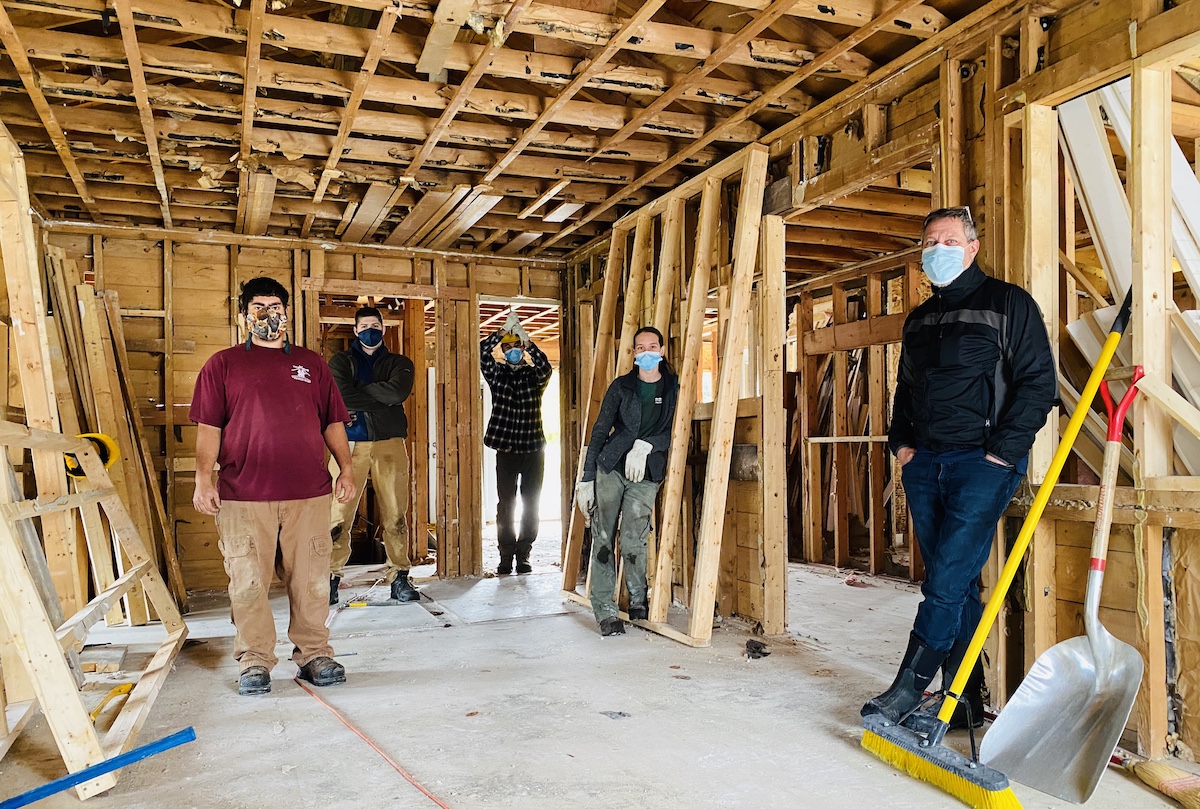 Go Big: Recycling Lakefront Homes (And Empire's Former Hardware Store) Launches A Trend
By Emily Tyra | Oct. 23, 2020
A next-level recycling project is underway at the site of the former Anchor Hardware in the village of Empire. What appears to be a slow and meticulous demolition of the building — purchased in spring of 2019 by neighboring business Grocer's Daughter Chocolate to grow its family-friendly treat destination — is actually what Andy Gale, founder of the nonprofit Bay Area Recycling for Charities (BARC) calls a De/Re Construction, or "deconstruction, reconstruction."
Jody Hayden, co-owner of Grocer's Daughter Chocolate, tells the Leelanau Ticker a conventional demolition had been planned for the building, but she was "immediately on board" when she heard about a new recycling program offered by BARC.
BARC recently began taking apart entire homes and structures otherwise set for demolition and salvaging the materials for reuse. Gale explains that this is a fortuitous addition to the nonprofit's recycling and zero-waste event services, after clients hosting events of sizes — including huge-draw festivals like the Traverse City Film Festival and the Bayshore Marathon — put those gigs on pause this summer.
Hayden says the deconstruction of the building is approximately $10,000 to $15,000 more expensive than a traditional demolition, "however, the expense can be offset with a charitable donation or the savings on reusing the salvaged materials. The social and environmental benefits were considered equally with the financial costs."
She adds, "I have always believed that businesses have a duty to be responsible stewards of our resources — and saving the materials from the landfill is a win for the environment, for our community and for us."
Also, as the price of lumber skyrockets across the nation, Hayden adds that it makes sense to salvage and reuse whenever possible. In the case of the hardware store, all that's old will be new again: BARC is able to repurpose a large portion of the building materials that have been deconstructed into affordable tiny homes, or "life pods."
Nature, which hosts glamping and events near Maple City, will be installing those BARC-built tiny homes on its property, as will Broomstack Kitchen & Taphouse (also in Maple City), to add more outdoor seating options this winter.
"The most meaningful part of the deconstruction for me is imagining what we can build with the parts that come out of a structure," says Gale.
"The mission of BARC is to support local community charities, and the altruistic uses are some of the most exciting," he adds, sharing that the tiny homes are also destined for a micro-community of low-cost workforce housing and for housing for veterans in the region.
He credits Little Traverse Lake homeowners Doug and Linda Verellen for bringing the De/Re Construction idea — and challenge — to him.
Doug Verellen explains when they bought their 1965-era home on the lake with the intention to tear it down and build, "We contemplated inviting a fire department to use it for training — anything instead of throwing it all away. Then we talked to Andy."
"Doug asked, 'have you ever recycled an entire house?'" Gale says.
By an owner making the decision to deconstruct a house or building, says Gale, "we are able to save about 80 percent of the weight of the house or building and repurpose it. If somebody decides to landfill a home, it literally doubles the amount of waste that person creates in a lifetime."
Salvaged items include all lumber, doors, windows, and flooring. All of the wiring and plumbing is also recyclable.
BARC's deconstruction contract for both the pilot project on Little Traverse Lake and then a second 1960's lakefront house previously set for demolition in Northport, was with Gary Mott of G. Mott Builders, LLC, the general contractor for the new construction of both homes.
Mott tells the Leelanau Ticker that he sees deconstruction becoming more and more popular acoss Leelanau County and the region: "Environmental factors are becoming a concern for many. And, there is only so much lakefront property. As the availability of vacant lots becomes less, buyers are realizing they may need to demo an existing structure to make way for a new one."
He adds that the motivation to deconstruct rather than raze is even stronger for a family with an established cottage, who "realize they need to upgrade, but don't want to send many years of memories to a landfill."
He says previous clients have looked for ways to save parts of old houses to save construction costs, but the Little Traverse Lake and Northport De/Re Construction projects are the most extensive he has witnessed: "I know of other salvage companies in the past that would come into a home and remove desirable parts and pieces. But Andy [Gale] and his crew thought of ways to repurpose a very large portion of these homes."
Mott also notes "if someone is considering a deconstruction, they should understand that while bulldozing and cleaning up a property can take just a few days, a deconstruction process can take several weeks."
The Empire hardware store project for Grocer's Daughter Chocolate, for example, will take a month, start-to-finish.
And who are the masked crusaders behind the scenes working on the deconstruction? With Gale as project supervisor, all of the BARC De/Re Construction crews are assembled in partnership with YouthWork of Child and Family Services.
YouthWork/AmeriCorps Director & Program Manager Amanda Scott explains that the program is designed to provide young adults real-world experience while earning a living stipend and job skills. "YouthWork recruits members who live with disabilities or delays, face barriers to employment, have experienced trauma such as abuse or neglect, or face other challenges at home or in their community," she says. "Crews complete various conservation, skilled trades, and other service projects for local nonprofit and public partners."
The YouthWork Crew Leader on the BARC projects, Adam Smith, adds, "Because our parent organization is Child and Family Services, if you are a crew guy or gal serving with us you have access to all those resources, which you might not have with other training programs."
Gale shares that he marvels every day at the confidence, skills, motivation and team-building evident on the YouthWork crew (pictured above, with Gale far right).
Among them, crew member Tequila Duncan, who has been selected from over 1,000 AmeriCorps members in the state as Michigan's AmeriCorps Member of the Month. Scott says that after YouthWork temporarily suspended projects due to COVID-19, Duncan was among the first to return to the field, helping plant 10,000 trees along the Boardman River. Her next step after the BARC De/Re Construction will be joining YouthWork this winter as an Assistant Crew Leader.
Comment
On This Day In 1960, A Storm Stranded This Freighter Off South Manitou's Shore Forever
November 29, 1960 brought blinding snow squalls and wicked high winds to the Great Lakes causing the ...
Read More >>
Suttons Bay Bikes Is Matching Donations For New Herman Park Pump Track
The Northern Michigan Mountain Bike Association and Bike Leelanau are moving forward with their efforts to bring ...
Read More >>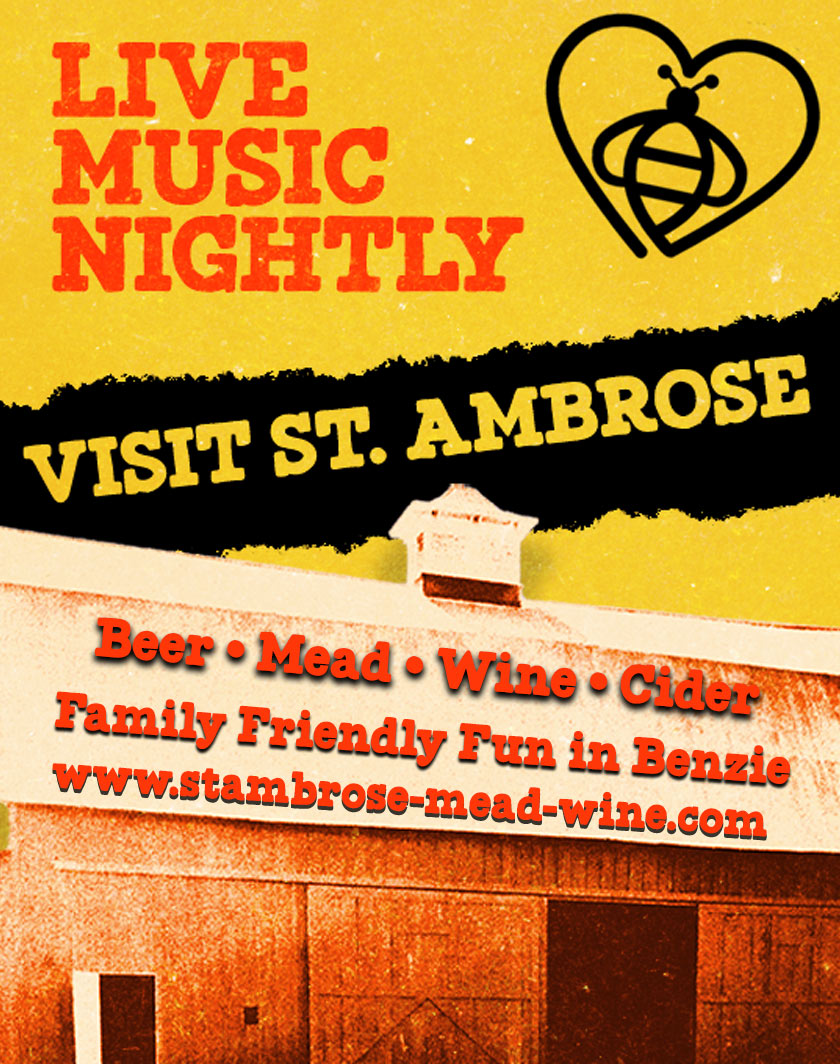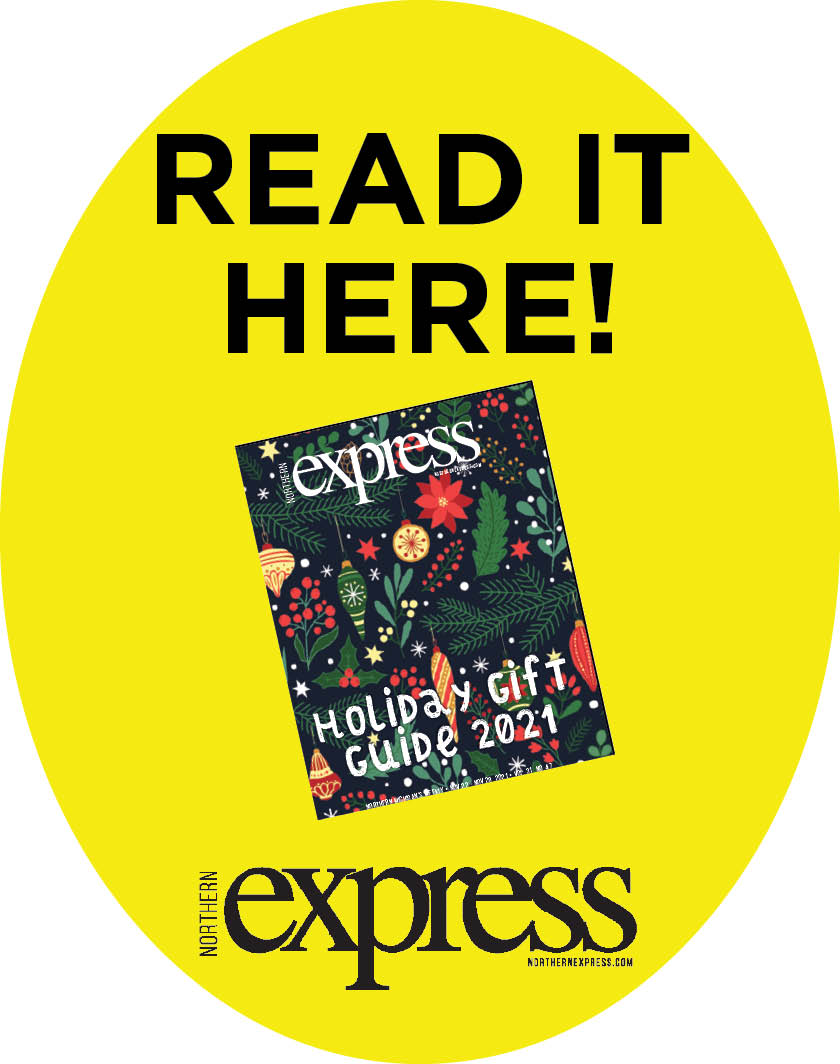 Shop Local: A Made-In-Leelanau Holiday
Holiday shopping look may look a little different this year with people opting to shop more local ...
Read More >>
Ice Rink Will Return To Hancock Field In Leland Thanks To Grassroots Support
The revival of the ice rink at Hancock Field last year (after a 10-year dormancy) was a ...
Read More >>