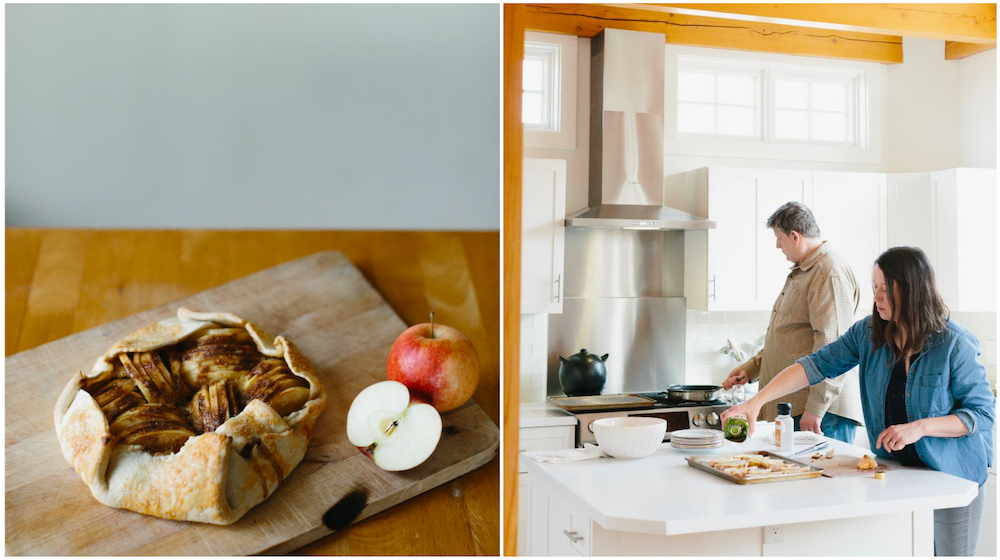 Grateful For: Local Thanksgiving Carryout
By Emily Tyra | Nov. 16, 2020
Many are opting to stay Leelanau-local or to downsize their gatherings this Thanksgiving, and if that means needing to outsource a prepared feast — or just the sides or pies — there are local chefs and food purveyors from Northport to Empire who are more than happy to do the work for you.
Here's a handful of those across the county with to-go Thanksgiving this year, plus key deadlines and details to make it a smooth holiday for all.
At Around the Corner Food & Fun, Laura Cavendish is turning her Northport food truck into a Thanksgiving carryout oasis Monday November 23 and Tuesday November 24. The online menu is a virtual cornucopia with a breathtaking array of mains, sides and desserts: beef Wellington; lobster mac and cheese; classic deviled eggs; custom charcuterie trays assembled from house-made pickles, specialty cheeses, and local cured meats; homemade dips; soups galore; three kinds of stuffing; mashed and twice-baked sweet potatoes; breads and pies; and even breakfast items for the next day. Cavendish also created family crafts to go, such as DIY pinecone turkeys. Thanksgiving dishes can be ordered to serve 4 to 8 people and are only available via pre-order. Place all orders by Wednesday, November 18 to guarantee availability. Order online; someone from Around the Table Food & Fun will confirm, take payment and schedule the pickup date and time.
Farm Club is now taking online pre-orders for Thanksgiving carryout items for pickup Wednesday, November 25. No bird to-go this year, but yes to all the farm-to-table sides — think Yukon Gem Mashed Potatoes, Farm Club County Loaf Stuffing baked with onion, garlic, hard cider and thyme… And for the baking-shy, check out the Pie Kits: two balls of buttery pie dough, apples, just-the-right spices and a tin to bake it all up in. Order online here. Be sure to click "Thanksgiving Pre-Orders" in the dropdown menu, place orders before November 22. Psst, last-minute people: Farm Club co-owner Allison Jonas strongly encourages pre-ordering but says "we most likely will have enough for same-day pickup. Just call us on the 25th to check. Hoping that is a way to keep everyone safe and well fed this holiday season."
Melanie and Tim Griffith of Mel & Fell Catering in Empire are offering a full Thanksgiving feast for two for $28: Sage and Butter Rubbed Boneless Turkey Breast; Apple Cider Gravy; Cheesy Mashed Potatoes; Wild Rice and Cranberry Stuffing; Maple-Roasted Squash; and Parker House Rolls. Chef Tim is also whipping up his locally loved Pimiento Dip appetizer and Melanie is baking rolls and pies from scratch. "We know our parents would be upset if there weren't dinner rolls on the table for Thanksgiving, and we assume our customers would agree," she laughs. Desserts, ordered separately, are $12 each: Classic Pumpkin Pie, Chocolate Bourbon Pecan Pie and an Apple Almond Galette (pictured). Orders must be received by Wednesday, November 18, and meals will be delivered — ready to heat-and-eat — on Wednesday, November 25. Mel & Fell offer free delivery to Empire, Honor and Glen Arbor, and delivery to Frankfort with a small fee. Outside those areas? "We already have plans in place with a couple of customers, south of Frankfort, to meet at Grow Benzie," says Melanie. "And for customers east of Glen Arbor, and Traverse city orders, we are making arrangements for pick-up."
V.I. Grill in Suttons Bay is preparing feasts for two ($55) or four ($99) people for pre-order and pickup between 9am and noon on Thanksgiving Day with reheating instructions. The dinner includes the works: Michigan Turkey with Compound Butter and Pan Thyme Gravy; Baked Honey Ham; Whipped Asiago Potatoes; Roasted Garlic Brussel Sprouts, Candied Sweet Potatoes; Cranberry Sauce; Stuffing;Tossed Field Greens with Pumpkin Dressing; Rolls with Whipped Honey Butter; Chimoski Bakery Pumpkin Pie.
Head to 9 Bean Rows' Facebook page to download a complete Thanksgiving order form, with pies, sides, fresh breads, veggies, and more to round out your feast. Orders must be placed by Thursday November 19 for Saturday November 21 pickup; and by Monday November 23 for Wednesday November 25 pickup. More ordering details on the form, or email bakery@9beanrows.com and a staff member will fill out the form for you.
Comment
Personalities of the Peninsula: 5th Generation Fishmonger Nels Carlson
If you've been to Leland's Fishtown in the past decade, you've likely seen Nels Carlson processing, brining, ...
Read More >>
Northport Pub & Grille Now Open With Locally Sourced Menu
The doors to Northport Pub & Grille (NPG) are officially open, with Chef Bryon Figueroa and Sous ...
Read More >>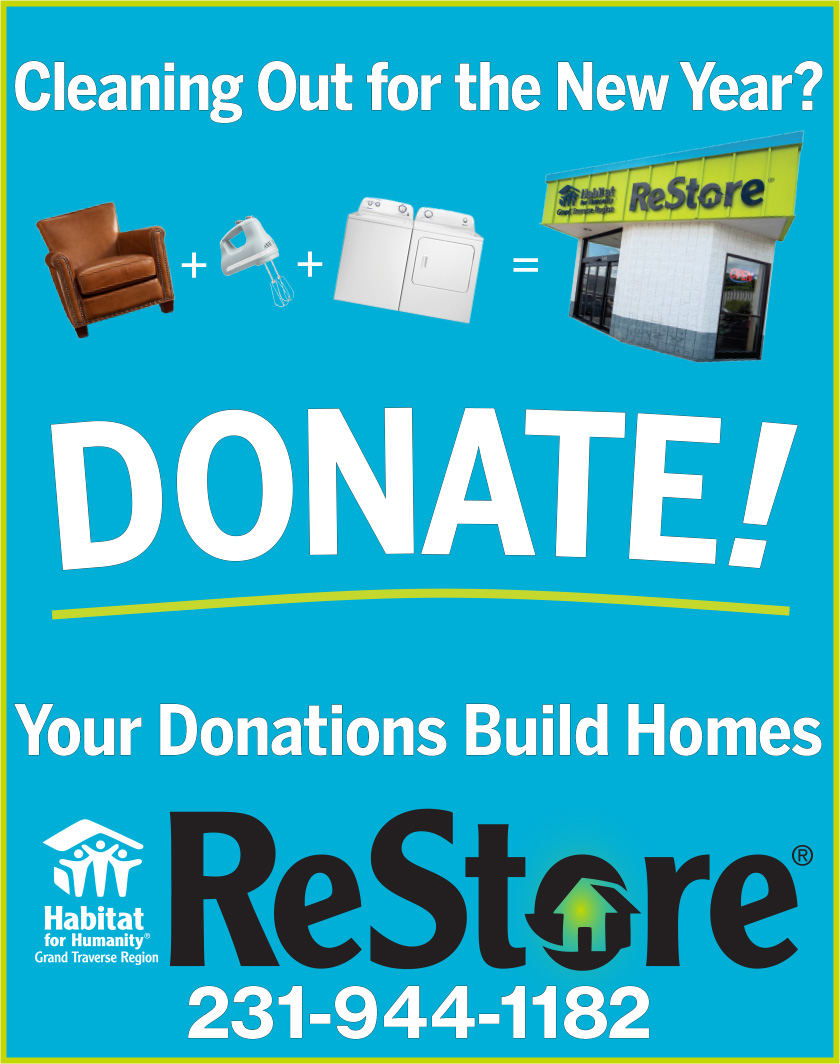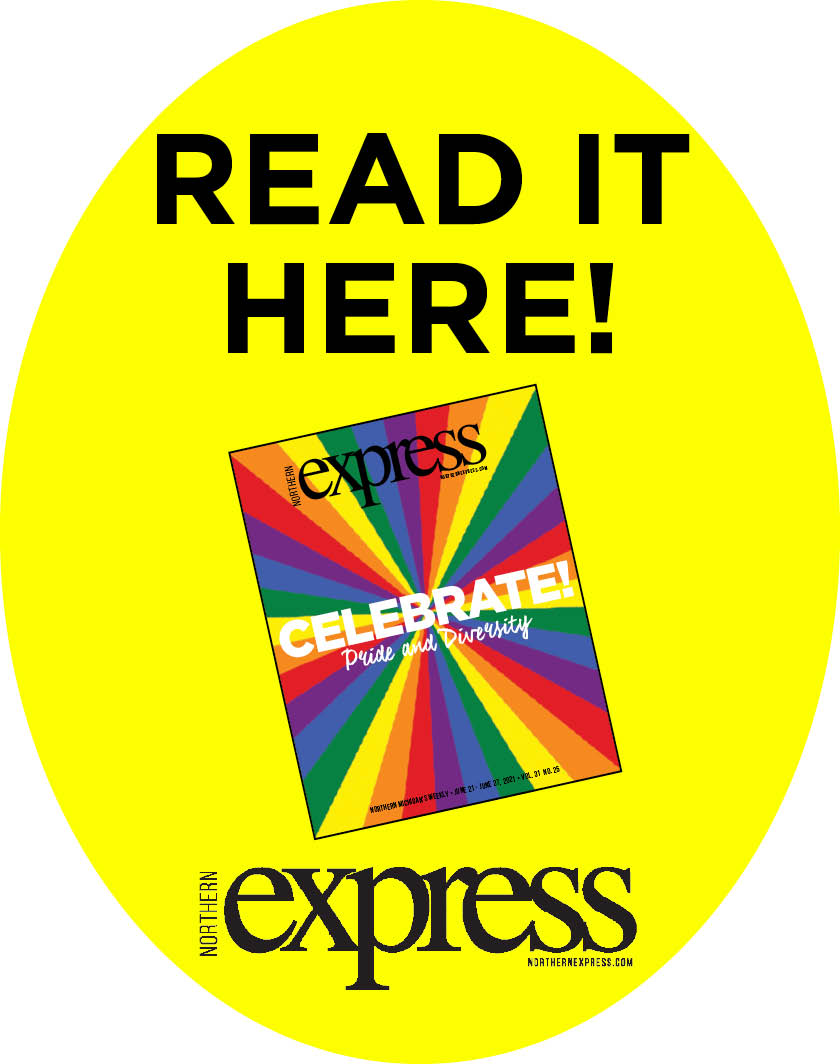 Leelanau Residents Share Their Stories In The "Celebrate Pride and Diversity" Issue Of The Northern Express
What's it like to grow up in, move to, and live, work, or raise children in a ...
Read More >>
Property Watch: See The Sunset From Storm Hill
The Storm Hill development on the coastline in Empire — once the estate of 19th-century lumber baron ...
Read More >>