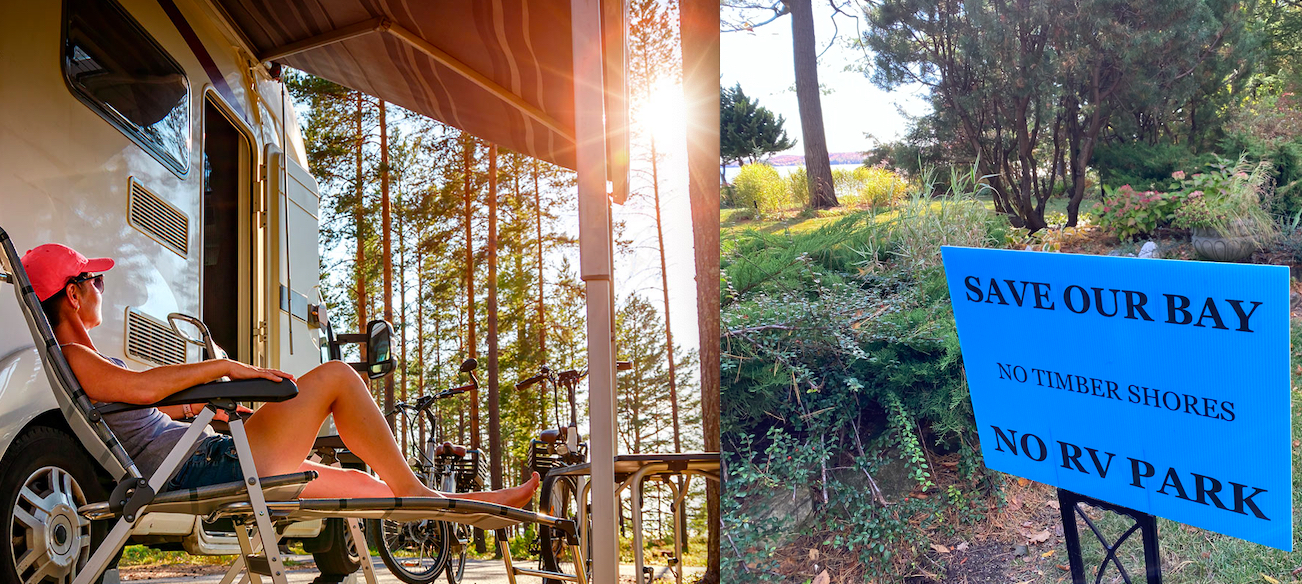 Hello, Happy Campers? Leelanau Township Deliberates If An RV Park Is A Fit For Its Future
By Emily Tyra | Nov. 4, 2020
Timber Shores Family RV Camping & Beach Resort could be coming to the shores of Grand Traverse Bay in Leelanau Township. Some local residents are cheering over the modern revival of the campground that brought happy campers and vacation dollars to the area in the 60s and 70s, and others are vocalizing concerns over its scale and impact on the watershed and neighboring properties.
An application for a special use permit to develop a family campground on the former Timber Shores property between Omena and Northport on M-22 is currently under review by township attorney Robert Thall, in advance of the regular November 12 meeting of the Leelanau Township planning commission. Thall will advise "on a direction moving forward, and whether there is enough information based on what was submitted," says Steve Patmore, zoning administrator for Leelanau Township.
Patmore says that while the attorney's recommendation for next steps will likely be on the November 12 meeting agenda, the official public hearing is to be held at a later date.
According to both the site plan and project documents supplied by the developer on Timber Shores' website, the future resort would be home to 355 campsites for weekend, weekly and monthly RV campers, with a third of the sites reserved for seasonal campers. Tent sites and employee cabin sites are also included.
A swimming pond with a floating water-sports system known as a WIBIT is planned, as well as miniature golf; a game plaza with corn hole games, ping pong, a playground and picnic area. Structures include a 7,500 square-foot activities building, laundry facilities, a maintenance building, and two bathhouses. The resort will provide rentals of kayaks, paddle boards, and other non-motorized craft, but campground guests with larger motorized craft will need to make arrangements with local marinas.
The site for the RV park is comprised of nine contiguous parcels along West Grand Traverse Bay, which are owned separately by two entities; NM Investment Company, LLC and RVTS Acquisition, LLC. Fred Gordon is their managing member and developer. He and his investment partners have owned the property for nearly 20 years and have had previous plans to develop the property approved by the township: In 2006, Leelanau Township approved a residential condominium development, but the 2008 financial/mortgage crisis caused the developers to abandon those plans.
The property is within the township's Commercial Resort Zoning District, established years ago for the original Timber Shores campground. The developers note the resurgence in the popularity of RV camping as a viable economic motivator for their current proposal.
In the application under review now, Gordon states, "We believe that the restoration of this property for recreational camping will also restore a dynamic economic benefit to the Village of Northport, Leelanau Township and the surrounding area by attracting thousands of tourists to local businesses."
Walter Johnson, the project coordinator representing the developer, adds there is ample demand for "a thriving family-oriented park that will cater to families who are seeking a peaceful place to stay in Northern Michigan and to enjoy the many activities and natural features of the Leelanau Peninsula."
The total acreage of the nine parcels is approximately 213 acres, with the footprint of the site plan for the campground approximately 80 acres, on the east side of the property. There are currently no development plans for the remaining acreage.
Impassioned public comment — both for and against — has been directed in steady waves to the planning commission and township, says Patmore. Those comments can be reviewed here, and here.
Those opposed to the RV resort have also spoken out with blue "Save Our Bay – No RV Park" yard signs.
Among the chief concerns: environmental impact to natural resources including wetlands, creeks and the bay due to the resort's density, scale and design; a negative impact on property values for nearby residences; traffic congestion; inadequate buffers to the adjoining residential properties; and an untenable business plan due to — among other reasons cited — an oversaturated market for RV camping on the Leelanau Peninsula.
To address the reservations of neighboring property owners, the Timber Shores Family RV Camping & Beach Resort website indicates that the developers have adjusted the original site plan to add additional buffer space. The project will have direct ingress from and egress to M-22 at the intersection of North Overlook Road, and the construction of the M-22 entrance will require a permit from the Traverse City office of MDOT. The site plan states that this intersection was expanded in 2006 in anticipation of the previously proposed residential development.
Those championing the proposed campground say it's a revival of a successful model that Northport benefitted from in the 60s and 70s, when the Timber Shores campground brought an influx of visitors to the region and a great boost to business in Northport and Omena. Supporter Sheila Wick of Peshawbestown, who worked at the original Timber Shores campground along with her eight siblings, says at that time Northport could support multiple grocery stores, gas stations and eateries.
Omena resident Ruth Steele Walker is an advocate for the RV park and a consultant to the Timber Shores development group.
She says one of the biggest issues facing Northport and Omena is that "we don't have enough places for tourists to stay overnight, sending them back to Traverse City or to other communities to spend their vacation dollars. At least 125,000 visitors go to the lighthouse every year. It would be great if they could stay and experience our special community."
Among those with concerns is Heather Smith, Grand Traverse Baykeeper with The Watershed Center. In a letter to the planning commission, she states that "though impacts to wetlands were reduced since an initial concept was presented in 2019, these modifications do not alleviate our concerns with water quality impacts." Smith notes that Leelanau Township has its own goals and standards concerning water resources outlined in its master plan, and "while we understand that a permit from the Department of Environment, Great Lakes and Energy (EGLE) will be required to impact onsite wetlands, we urge the township not to defer to the state…and ensure all township standards are met." She suggested an alternate configuration less impactful to wetlands by moving the campsite and amenities to the western portion of the site and offered to be a resource to the planning commission as the plans unfold.
Adds Steele Walker, "It's very important that people understand that the attraction of a beautiful resort like this one is in maintaining the environment that keeps this a lovely place to come to. I encourage anybody to look at the plans, particularly all the permitting that will have to be done to make this a reality."
The current project design indicates "unavoidable wetland impact of approximately 1.27 acres" with the site plan illustrating that the 1.27 acres of wetland impact will be mitigated by restoring approximately 3.24 acres of wetland that was filled during the construction of the original Timber Shores campground in the 1960s.
All RV sites will be independent with sewer connections, and according to Patmore, "the applicant indicated publicly that they would connect to the Northport Sewer System if there is capacity and it is economical, [but] indicated that they believed that an on-site sewer system could also be approved by Michigan EGLE."
"Of course," says Patmore, "economics will probably be the determining factor. It is a widely known fact that the Northport Sewer System has been in need of additional revenue. It is my understanding that the Northport Utilities Authority is undergoing a capacity study to determine if the Timber Shores Project could be served by the sewer system."
So, pending a public hearing, approvals and permitting, how soon could campers and their RVs arrive? Johnson says the current timeline is to be open for the 2022 season. In preparation, Johnson's team sought out a campground designer and operator with experience in seasonal, family oriented northern campgrounds. Bud Styer, who owns Camping For The Fun Of It, will contract with Timber Shores.
"Styer has served as President with the National Association of RV Campgrounds and owns and/or provides campground operations consulting for approximately 15 RV resort campgrounds in Wisconsin," Johnson tells the Leelanau Ticker. "The Wisconsin market is very similar to Leelanau Peninsula, and Mr. Styer understands the market demand and seasonal constraints of this area."
Comment
Get Ready For Palmer Woods 2.0, With 8 Miles Of New Mountain Bike Trails Built This Summer
Trail construction will begin in May on three new loops at Leelanau's marquee mountain bike destination, Palmer ...
Read More >>
Suttons Bay Art Students Raise $2,900 To Support Local Eateries and Fight Local & Global Hunger
Written by Keegan Monroe, 11th Grade, Suttons Bay High School
Getting a community to come together for ...
Read More >>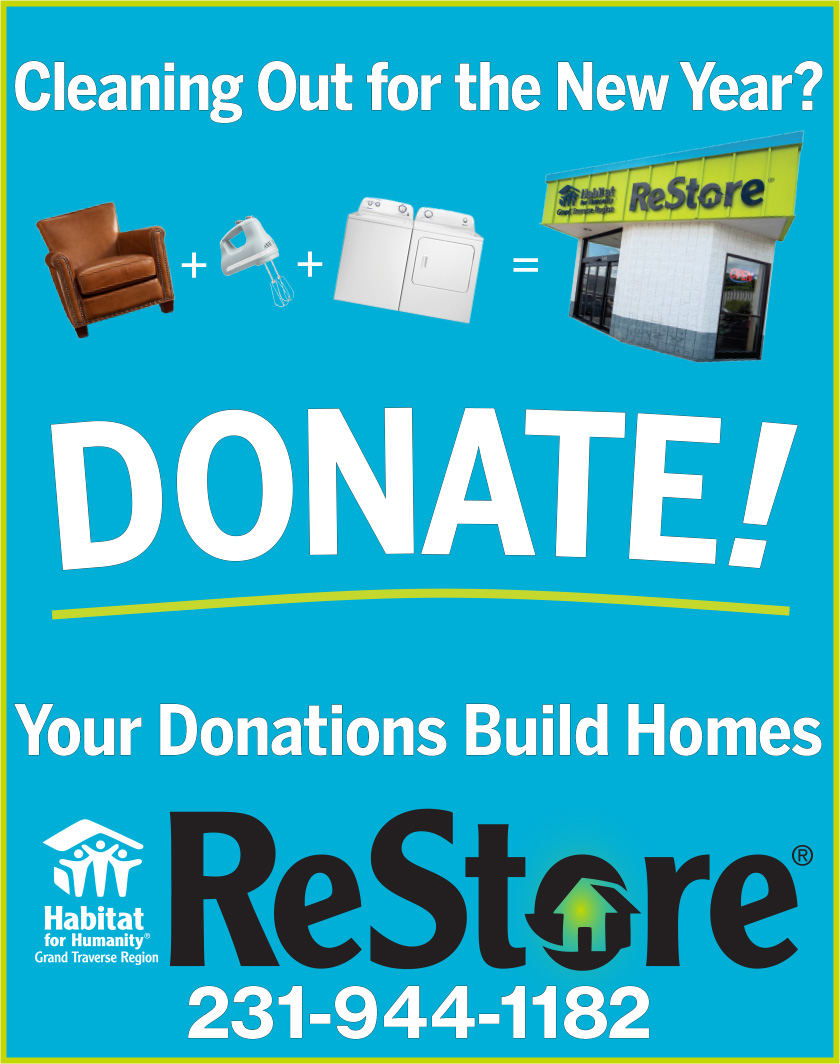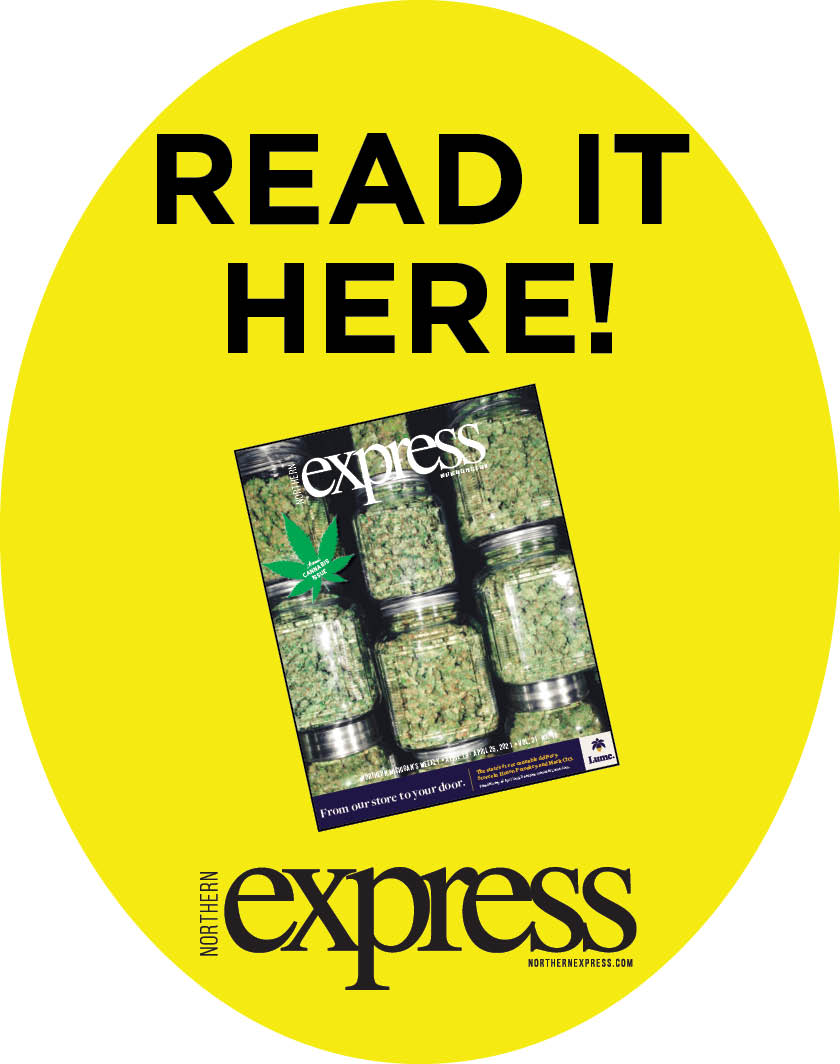 Memory Quilt In Progress To Honor Owner Of Cherry Country Quilters And Others Lost To COVID-19 In Leelanau Community
At the end of March, the Benzie-Leelanau District Health Department reported the 16th COVID-19 death in Leelanau ...
Read More >>
By The Numbers: Leelanau Continues On A Real Estate Tear
Real estate sales continue to show nearly unprecedented growth in the county. Last month, residential sales topped ...
Read More >>