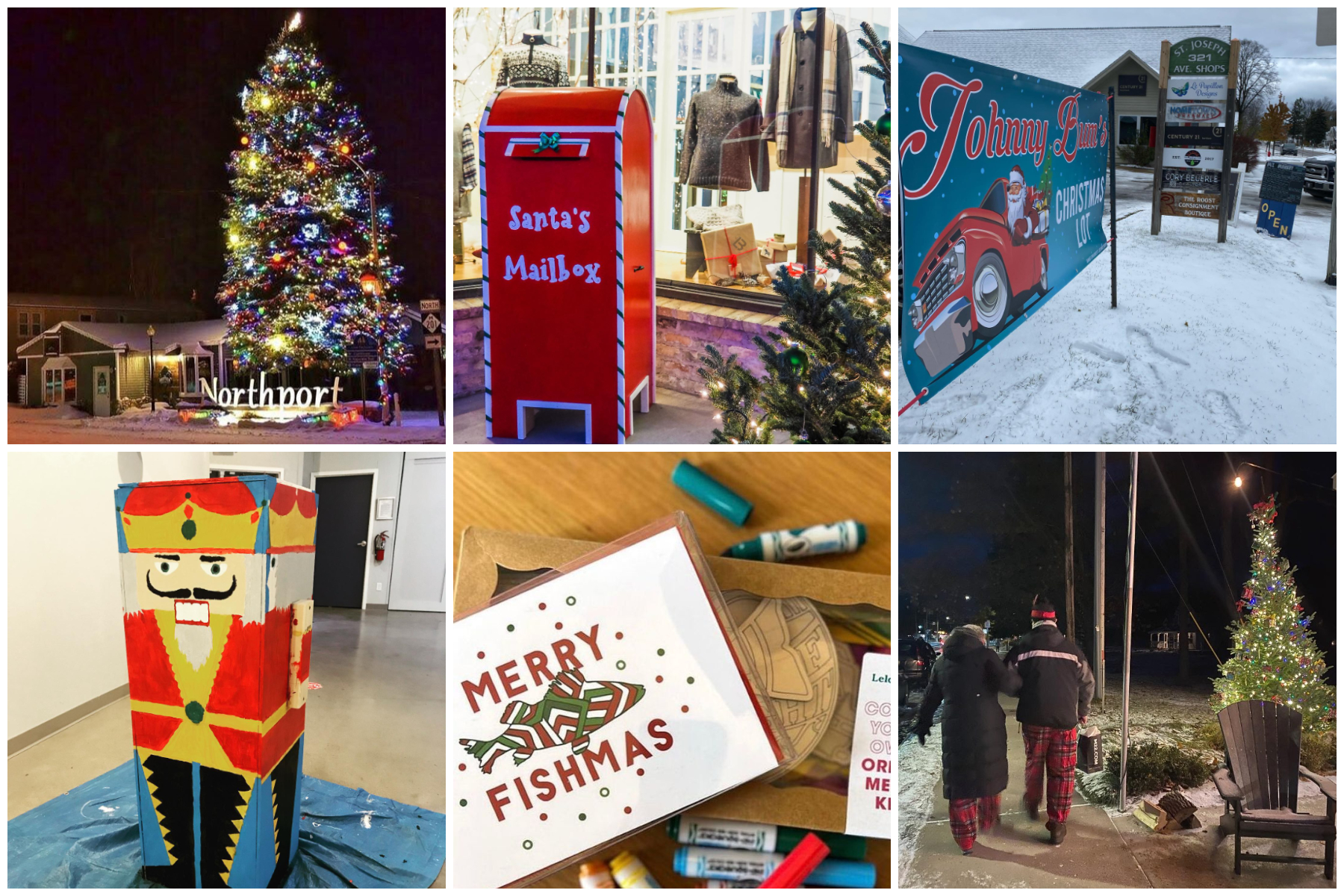 Strolling Lights And Northport Nutcrackers: Your Guide To Leelanau County's Holiday Events
By Craig Manning | Nov. 23, 2022
It's beginning to look a lot like the holidays in Leelanau County. After a massive snowfall this past weekend, the holiday spirit is surely on the minds of locals. And right on time, holiday festivities are set to kick off this weekend. The Leelanau Ticker has your guide to some of the biggest and best events on the agenda for the coming days and weeks, from Glen Arbor to Suttons Bay to Northport and beyond.
Glen Arbor
A slew of holiday activities are planned, both this coming weekend and beyond. Friday marks the town's annual "Better Than Black Friday" pajama party shopping event, where locals are invited to wear their PJs and shop special offers at participating merchants from 7-9am. The fifth annual "Bed Parade" will follow from 9-9:30am, a procession of "festively decorated beds" that travel on wheels down Western Avenue. Friday festivities conclude at 6:15pm outside the Glen Arbor Town Hall, with caroling led by Glen Lake Church, a "holiday market preview party" featuring a variety of local artisan goods, and a tree lighting celebration.
The full Glen Arbor Holiday Marketplace follows on Saturday from 10am-4pm at the Glen Arbor Town Hall. Also on Saturday, families will have the opportunity to meet Santa from 11am-1pm on the M22 Wine Patio.
2022 also marks the second year of the "Strolling Lights Festival" at Glen Arbor's Crystal River Outfitters Recreational District. From November 26 to the end of the year, visitors to the Recreational District will be greeted by a feast for the eyes in the form of a series of decorated trees, each sponsored by a local family, business, or organization. Since November 12, 22 pre-lit trees have been positioned around the district, open for groups or families wishing to sponsor and decorate them based on a theme of their choosing. Registration to sponsor and decorate a tree is still open on the Crystal River Outfitters website. Sponsorships cost $150 per tree, with proceeds going toward the Glen Lake School Student Assistance Fund. Last year, the Strolling Lights Festival raised approximately $4,000 for that fund.
Suttons Bay
This Saturday marks the annual "Holiday in the Village of Suttons Bay" celebration, hosted by the Suttons Bay Chamber of Commerce. That event features activities from noon to 5pm, including a visit with Santa's reindeer, decorating of the village tree, a village-wide scavenger hunt, a drop-off mailbox for letters to Santa, and event-day specials at participating local retailers. 2pm marks the arrival of Santa – via fire truck, per Suttons Bay holiday tradition – as well as Christmas caroling with the Suttons Bay Public Schools choir. See a full list and schedule of events here.
Leland
The Leland Chamber of Commerce will hold its "Light Up Leland" celebration on Friday, November 25 at 6pm. Per the chamber's Facebook page, lights and Christmas trees were brought in and installed yesterday (Tuesday), with a plan to create a lighting display that runs from the Christmas tree corner, down main street, and to the Leland Village Green. That entire display will light up on Friday evening.
In addition to the village-wide lighting ceremony, individual businesses and organizations in Leland have already been getting in the holiday spirit. One example is Fishtown retailer Leland Gal, which recently launched a new holiday collection called "Merry Fishmas," featuring holiday pajamas, cups, platters, ornaments, and ornament-coloring kits.
Leland's Old Art Building is also getting festive, with plans to host its first annual "Christmas at the Old Art Building" variety show. It will feature local musicians like Andrew Dost (formerly of the chart-topping, Grammy-winning pop band fun.), Jack Senff, and A.S. Lutes in a show described as a "retro-inspired performance" incorporating "caroling, comedy, and holiday cheer." The pitch for the event on the Old Art Building website is certainly intriguing: "Imagine Lawrence Welk, Dolly Parton, and the Muppets collaborating to put on a festive show." Tickets are currently available for the event, which is scheduled for December 23 at 6:30pm.
Northport
November 26 is a "day full of holiday cheer" in Northport, with a whole schedule of events planned by the Northport Tree Lighting Committee. The day starts with a 9am-12pm "Santa and Mrs. Claus Brunch" at Northport Public School, with an all-you-can-eat buffet, photos with Santa and Mrs. Claus, and other holiday-themed fun. Tickets are available for that event here, with all proceeds going toward the Northport Tree Lighting.
Beyond the brunch, locals can also enjoy cookie and gingerbread house decorating at Northport Creek Golf Course from 10am-5pm, holiday wreath making at Northport Pub & Grille from 1-3pm, a soup cook-off at The Northport Union from 1-3pm (featuring soups from a variety of Northport and Omena restaurants), horse-drawn carriage rides from 3:30-6:30pm, and much more. The day culminates at 6pm with the lighting of the Northport holiday tree.
November 26 is also the start of the annual "Northport Nutcrackers" display, which locals and visitors alike can tour and observe through January 6. Since 2019, a variety of local artists and volunteers have collaborated on the project, which displays handcrafted and individually designed nutcrackers throughout Northport and Omena during the holiday season. Per the Northport Nutcrackers website, the northernmost nutcrackers can be found at the Leelanau Township Fire Hall, while the southernmost are in Omena. A map of nutcrackers should be posted soon here.
Other Leelanau Events
The Friday after Thanksgiving is also Cedar's tree-lighting day, which takes place from 5-8pm by the Solon Township Hall. Santa will arrive by fire truck, pose for photos with kids and families, hear Christmas requests, and more. Music by DJ, a bonfire, s'mores, and tree-lighting are also part of the festivities, as are "activities and crafts" from participating businesses.
Also in Cedar, Leelanau Specialty Cut Flowers will host a "Create Your Own Holiday Wreath" event on Sunday from 2-3:30pm.
Finally, the arrival of the holidays means its also officially craft show season in northern Michigan. In addition to the Glen Arbor Holiday Marketplace, notable craft shows coming to northern Michigan in the next few weeks include the annual Empire Artisan Marketplace (at Empire Township Hall this Saturday from 10am-4pm) and the Provemont Holiday Arts and Crafts Show (at St. Mary School in Lake Leelanau on Saturday, December 3 from 10am-3pm).
Comment
Where Do Leelanau County's Homebuyers Come From?
What percentage of Leelanau County's homes are bought by out-of-towners? As the local real estate market has ...
Read More >>
The Latest Leelanau County Blotter & 911 Call Report
The Leelanau Ticker is back with a look at the most alarming, offbeat, or otherwise newsworthy calls ...
Read More >>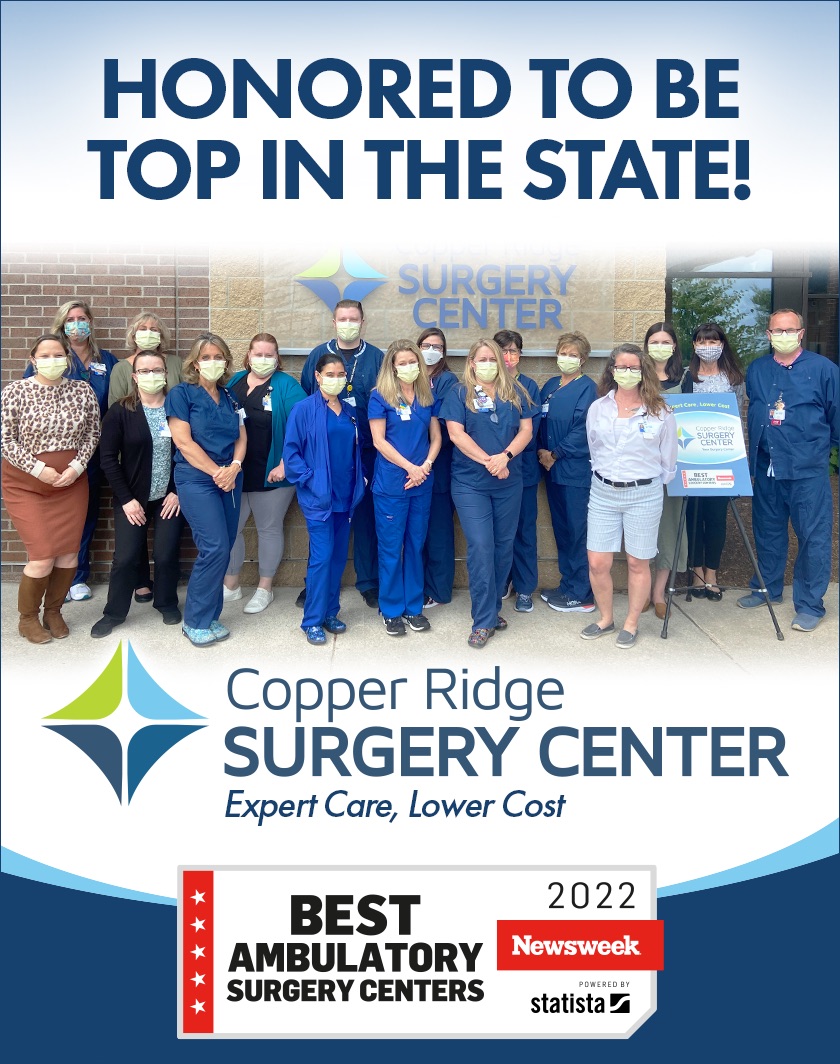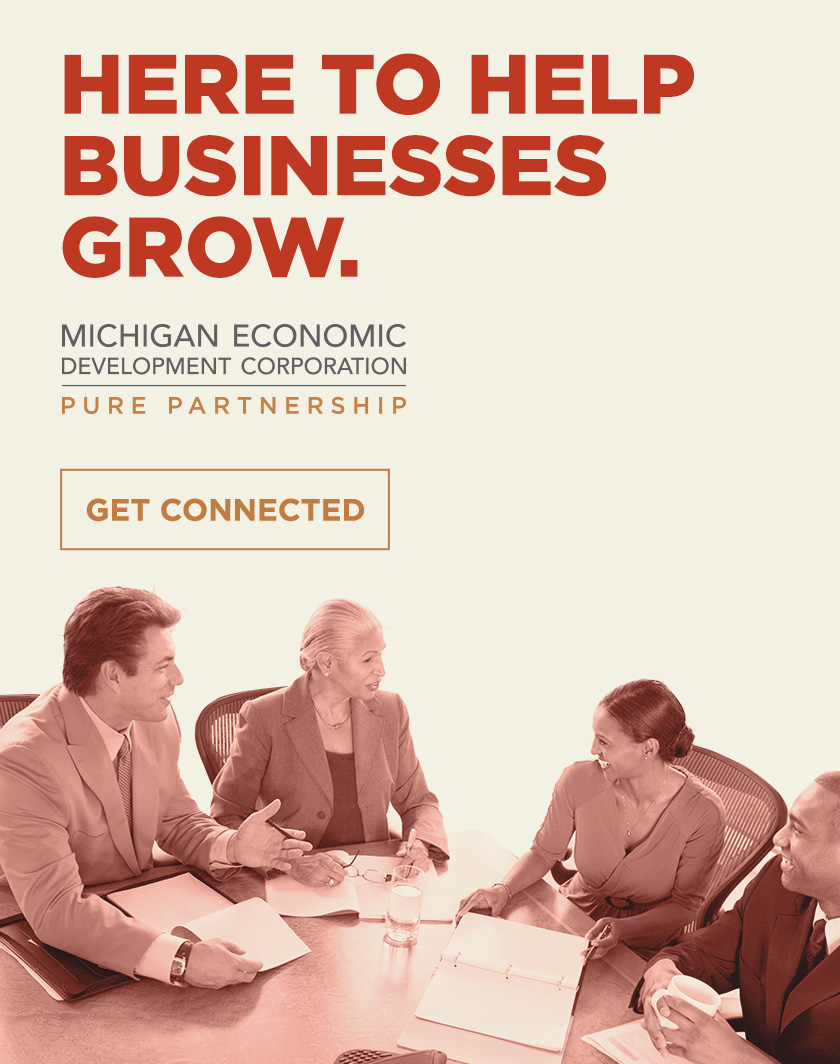 What's Next For The Leelanau Township Library?
What happens when a library goes independent? Leelanau Township residents are going to learn the answer in ...
Read More >>
Property Watch: Don't SCIP This One
For the iconoclast, the person who's looking for something unique and unconventional, yet sound and attractive. This ...
Read More >>