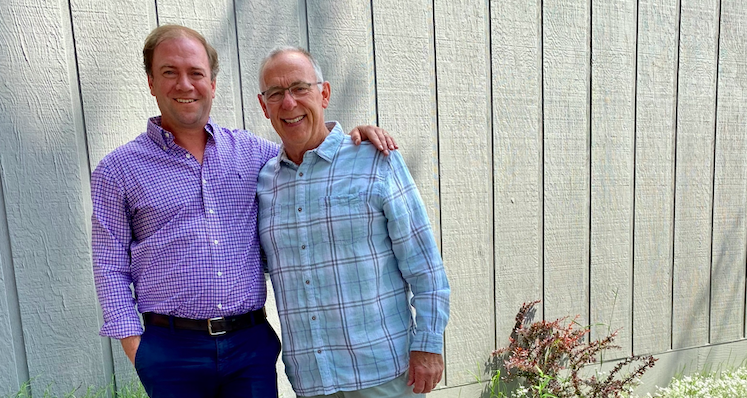 Ideas For Renewable Energy Projects Could Get The Greenlight With A $30K "Energize Leelanau Challenge"
By Emily Tyra | June 22, 2022
With summer solstice sunlight spilling across the picnic table at a café in Northport, two Leelanau County-based champions of clean energy, Dan Worth (left) and Joe DeFors (right), shared an exclusive announcement this week with the Leelanau Ticker.
The grassroots group Leelanau Energy is now poised to help neighbors in the county see their own energy-saving and -generating ideas come to light — and to life.
An "Energize Leelanau Challenge" kicks off this week with over $30,000 available to fund individual renewable energy or energy conservation projects across the county this year.
DeFors, Leelanau Energy board president, explains that the nonprofit started in Northport over a decade ago and has expanded to encompass the entire peninsula. Its mission is to transform Leelanau into a peninsula 100-percent powered by clean, renewable energy. "We intend, this week, to begin to hit the road and tell folks about the possibilities. Our challenge is open to virtually everyone…public and private sectors, people in agriculture, schools, churches, businesses, individuals, the whole gamut. And were here to mentor and assist. We just want them to think creatively."
Based on priorities identified by Leelanau Energy, dollars will be allocated to people's ideas related to improving energy conservation/efficiency or to generating new clean energy.
Funding requests can range from $250 to $15,000.
Dan Worth has been retained as the project director. He was previously the clean energy policy specialist at Groundwork, and DeFors tells the Leelanau Ticker he has the specific expertise and connections to help participants craft a realistic and achievable project plan.
"We're sort of a clearing house," DeFors says, "almost like a dating service. One of the obstacles in renewable energy is the technologies; they're not a friendly vocabulary. Often, we have some degree of expertise internally with that. But if we don't, we've got lots of connections now in the industry. We can do that matchmaking and set them up to move forward with whatever it is they're looking for."
Worth says he became a fan of Leelanau Energy's grassroots work as soon as he moved to Leelanau County. "I met this group, maybe eight years ago when I arrived here with my wife Meg. And it's this amazing group of people that have come from around the state and around the world: people who used to run energy efforts for the state of Michigan or used to work for an energy company or utility. And you get that mix of folks who are multi-party politically, are retirees…they've got the time and expertise. And somehow, they made all these things happen in Northport."
Their work so far, including establishing the first 100-percent solar powered golf course in the U.S., and a wind-and-solar powered wastewater treatment plant, rallied the support of three major contributors for the Energize Leelanau Challenge.
"Cherry Republic was the first to come on board," says DeFors, with Rotary Charities, and Leelanau Township Community Foundation soon to follow. Leelanau Energy put up its own $10,000. "Another benefactor stepped forward [to fund the project director position] because he knew and respected Dan for all the work he's done in this sector. He knew we needed some assistance to staff this project, because it was big."
To that end, Worth says: "This is the kickoff, and we want to make sure we get it right. But everybody we talked to would love to see this be a multi-year project and have those prize funds available each year."
He says he is embracing the challenge aspect versus the competition. "Everybody wants to go solar, right? There's nobody who says 'no, I hate that idea.' But it always requires funding to make it happen. Now there's suddenly funding out there to make it work. It's a challenge to try to get these projects to see the light of day, but for each project that pops up, I think we're hoping to, in some way, help make it go."
Scoring criteria? "The more folks you impact in a positive way, you get extra credit for that," says DeFors. "We're giving extra credit for helping low-income communities.
"We want to hear from people where they think they can do the most good for the most people, who most need it. Likely, Leelanau Energy has internal human and technical resources to help vet your ideas and get you going."
But to be clear, he says "we'll assist, but you must do the work."
Worth hits townships and villages this week to talk to community members about the Energize Leelanau Challenge. He says he likens solar energy to local foods. "I think of it as…why do we buy local strawberries? Because we love the Bardenhagens and their berries taste better, plus it feels good to buy from your neighbor. Solar can be a huge field down in Isabella County. Energy can be a big coal plant down in Detroit. Well, how much of this do we harvest locally to help the local economy with the fuel already raining down from the sky?"
Those seeking more info on the challenge can find details and an online application on Leelanau Energy's website.
Comment
A 30-Foot-Wide Sinkhole Opens On Private Property Near Clay Cliffs In Leelanau County
High water, low water, and erosion are seemingly always on the minds of waterfront property owners in ...
Read More >>
After The 4th: Latest Leelanau Blotter and 911 Report
The Leelanau Ticker's post-July 4 weekend look at the most alarming, offbeat, or otherwise newsworthy calls ...
Read More >>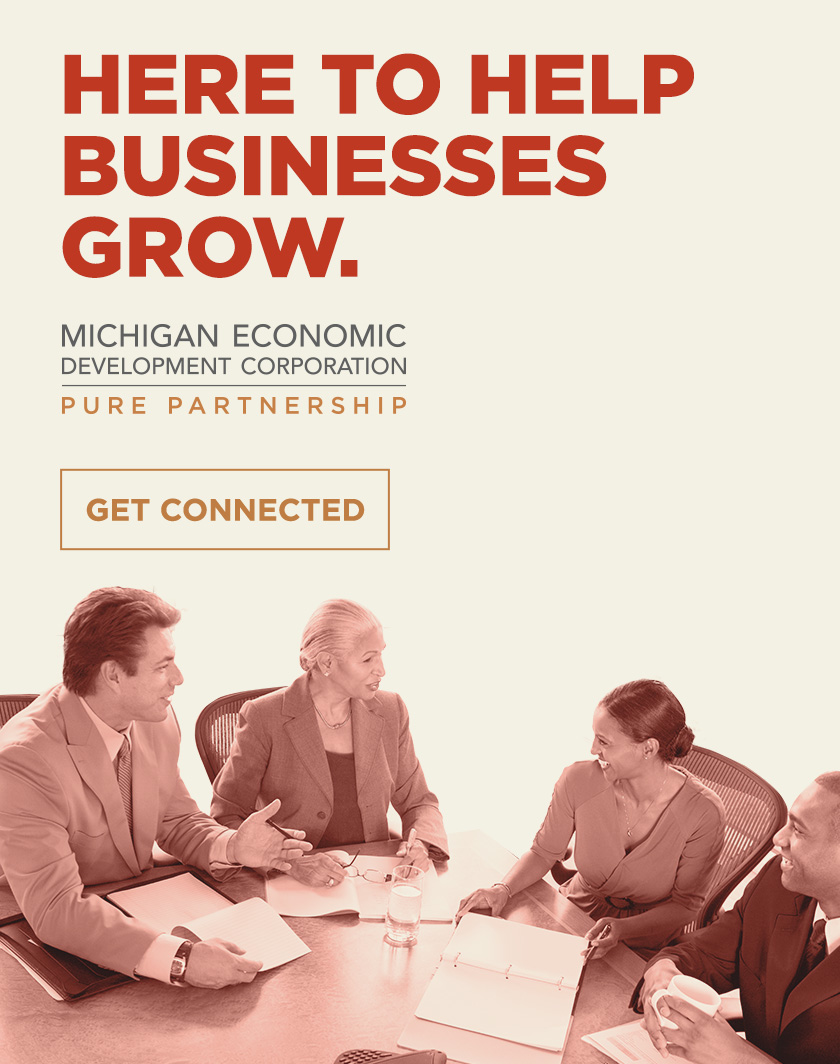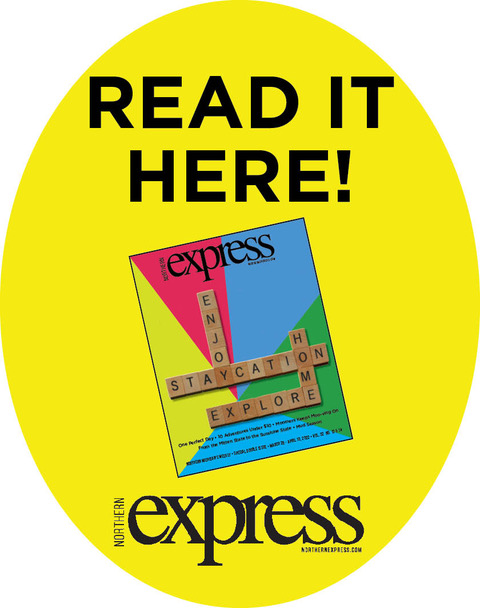 A Plan, A Van, A Boat (And Lots Of Hope): The Kitners' Year-Long Journey To Call Northern Michigan Home
Nathan Kitner and Lily Grant-Kitner beamed as they stepped through the door of their Lake Ann rental ...
Read More >>
The Latest Leelanau County Blotter & 911 Call Report
The Leelanau Ticker is back with a look at the most alarming, offbeat, or otherwise newsworthy calls to ...
Read More >>