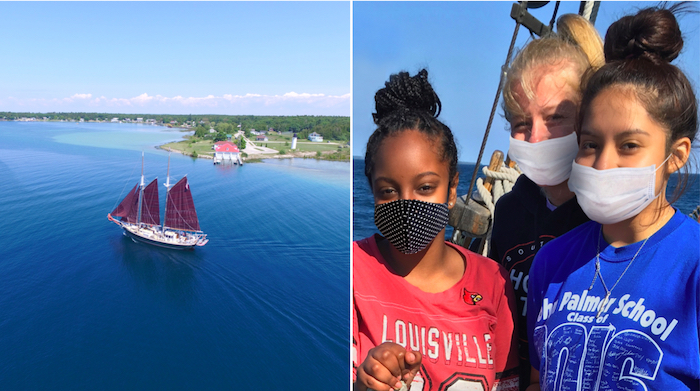 Inland Seas Goes Year-Round, Putting Suttons Bay In The Spotlight For Great Lakes Education Statewide
By Ross Boissoneau | May 7, 2021
After 31 years of successful shipboard programming — and a recent investment in the renovation of its on-shore facility — Suttons Bay-born Inland Seas Education Association (ISEA) is going year-round, positioning itself to become a game-changer for Great Lakes literacy on a statewide level.
The organization's flagship Schoolship program, started by Tom Kelly in 1989, historically has served 4,000 young people each season with hands-on learning about the Great Lakes ecosystem and why it is important to care for it. Now, in addition to diverse programming aboard the schooner Inland Seas, Schoolship staff will be welcoming students from far beyond the region to its waterfront campus for 12 months of the year.
The new effort to deliver year-round STEM-based (Science, Technology, Engineering and Math) educational programs shoreside in Suttons Bay, dubbed Schoolship and Beyond, is the strategic focus for ISEA through 2025. When the pandemic closed schools and upended previous plans, the organization used the interrupted year to determine its next steps. "For us, our primary client is K-12 schools," says ISEA Executive Director Fred Sitkins. "The emphasis is on increasing our reach and impact."
Sitkins announced yesterday that the nonprofit is seeking an ISEA Education Coordinator who will pilot the Schoolship and Beyond program and closely align it with the K-12 Michigan education curriculum standards.
The new classes will be led from ISEA vessels, the Capt. Thomas M. Kelly Biological Station, waterfront campus, plus nearby streams, wetlands, and beaches.
And though learning will need to be "Land, ho!" for several months of the year, Sitkins said it is important people understand that the organization is not abandoning its hands-on Schoolship programming, but rather expanding on the concept, using the lessons the organization has learned over the past three decades.
As one example, staffers like to share the story of a 10-year-old boy aboard the schooner, completely irritated by the midge flies swarming overhead.
His response? Obsessively squishing the midge fly larvae, following the logic that "fewer larvae = fewer flies = my life gets better!" Enter ISEA Great Lakes Educator, Rachel Ratliff, who — through her contagious enthusiasm and hands-on activities — was able to help him see with his own eyes how the midge fly and its larvae are an important part of a healthy Great Lakes food web, which includes "both you and me." This immersive interaction completely changed his attitude toward the species, and — Sitkins hopes — provided perspective that will shape his attitudes and actions forever. He adds, "When we do this with thousands of individuals every year for decades, the scope of impact is monumental."
Now Inland Seas will be able to reach even more individuals, says Sitkins, noting that students from schools in urban areas in southeast Michigan who would not normally be able to have such experiences will be able to come to the campus and learn about the Great Lakes ecosystem. "Students can come up and stay in our dorm, and we've outfitted our lab for STEM."
The increased programming will enable students to focus on learning about the Great Lakes even when they cannot go out on the waters. For example, in the winter, students will be able to design underwater robots and include water quality sensors.
Sitkins says the ultimate goal is to increase the number of historically underrepresented students working in fields related to the stewardship of the Great Lakes. The organization also wants to strengthen collaborative efforts among colleges and universities and Great Lakes-related state and federal agencies.
The hope is also that the new programming will engage residents of Leelanau County. Says Juliana Lisuk, ISEA volunteer coordinator, "Throughout the next five years, we will be seeking ways to connect with new volunteers for the roles created by the new programming…and building community through activities and events."
Funding for the expansion and improvements at ISEA's campus came from numerous sources, including both individuals and organizations such as the Gerstacker Foundation and Great Lakes Fisheries Trust. The organization is continuing to seek additional support for the expansion of its programming. Interested parties can contact Fund Development Coordinator Troy DeShano.
Comment
Community Feedback Needed Prior To Renovations At The Center In Suttons Bay
The Friendship Community Center (The Center) of Suttons Bay will soon be launching a capital campaign to renovate ...
Read More >>
Newcomer Northern Michigan Rowing Club Expands To Two Leelanau County Lakes
The long, skinny boats of the Northern Michigan Rowing Club (NMRC) now have a second lake in ...
Read More >>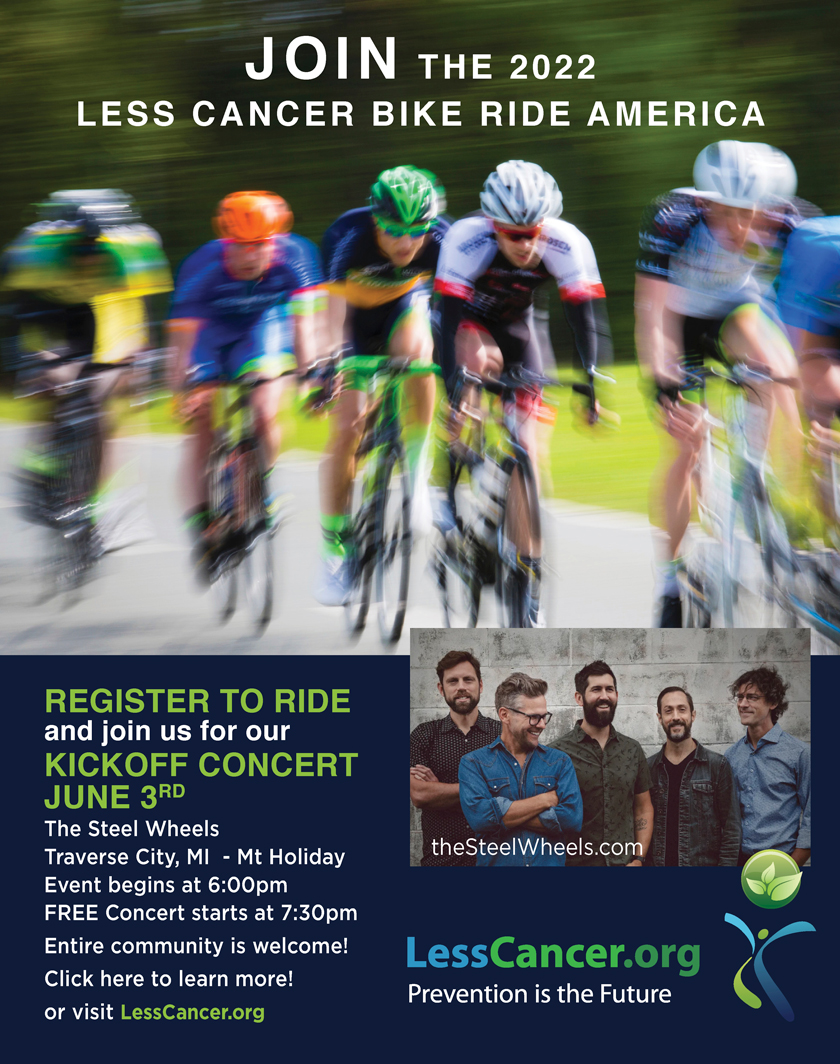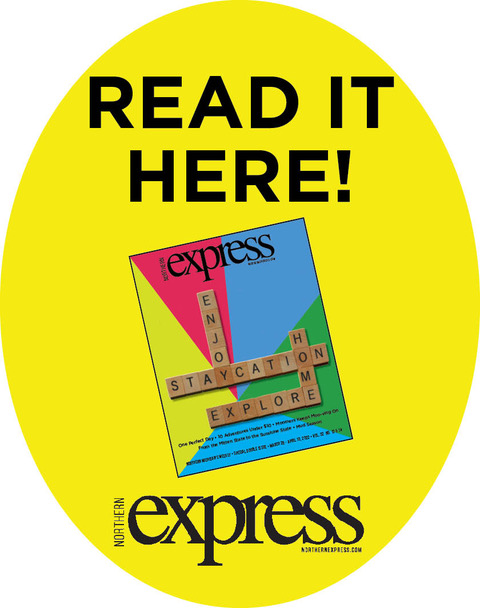 Just 17 Homes Sold In April In Leelanau County
While prices continue to escalate, the number of residential real estate sales continues to shrink, both due ...
Read More >>
Picnic Comes to River & Main; Fishtown Receives Governor's Accolade; LCC Gets A New Playground & More Scoop From Leland
It's the first day to snag some whitefish pâté at Carlson's in historic Fishtown, whose dedicated Fishtown ...
Read More >>