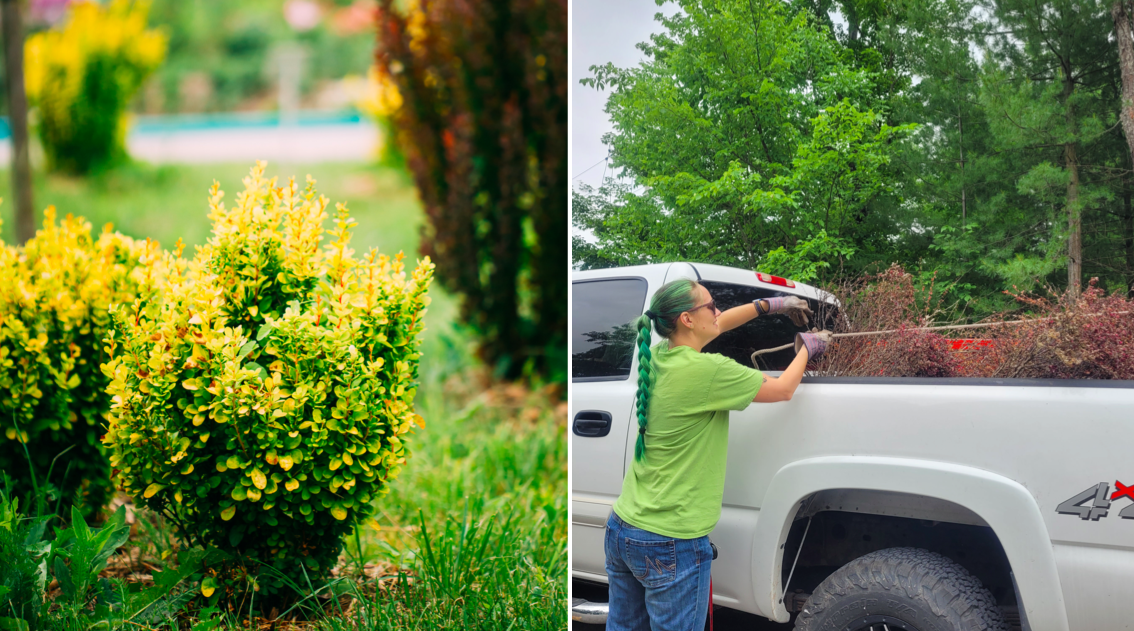 Invasive Species Network Invites Leelanau Homeowners To Replace Their Japanese Barberry (An Invasive Tick-Magnet) At Upcoming "Trade-Up Days"
June 15, 2022
The Northwest Michigan Invasive Species Network (ISN) announces its fifth annual Japanese Barberry Trade-Up Days, events encouraging the removal of invasive barberry and its replacement with habitat-friendly alternatives. ISN gives landowners three opportunities to bring in their removed barberry shrubs to be disposed of correctly. In exchange, locals can receive coupons good for a non-invasive alternative or service from a participating "Go Beyond Beauty" program business.
Shelly Stusick, the "Go Beyond Beauty" specialist for ISN, shares that like many invasive species, Japanese barberry was introduced to the United States as an ornamental. "Its hardy nature and red berries made it an attractive addition to landscapes in the late nineteenth century. Unfortunately, those qualities also allow it to spread voraciously beyond garden boundaries and into nearby natural areas." Barberry is unappetizing to deer due to its thorny stems, and left unchecked quickly takes over — pushing out native plant species and severely reducing the amount of wildlife that can live in an area.
Stusick notes that barberry is also a "tick magnet," sharing that research through the University of Connecticut has found that the dense foliage of barberry increases humidity levels within the canopy, leading to higher deer tick populations.
As of 2011, northwest lower Michigan has had a known presence of Lyme disease, which is transmitted through ticks. If warming trends continue, the prevalence of both Japanese barberry and ticks in our natural areas can be expected to increase without efforts to reduce its planting and control of wild populations.
ISN is giving landowners the opportunity to trade in Japanese barberry plants of any size from their landscapes in exchange for a $5 coupon (per plant, up to $50 per household) to a participating Go Beyond Beauty business. This ensures proper disposal of the plant and that its replacement is not a high-priority ornamental species. All Go Beyond Beauty participants have committed to not use or sell high-priority ornamental invasive species in their businesses. This year, the coupons can be redeemed at six Go Beyond Beauty locations throughout Northwest Michigan: Birdsfoot Native Nursery in South Boardman, Black Cap Farm in Onekama, Garden Goods in Traverse City, Greystone Gardens in Honor, The Mossy Tree LLC out of Traverse City, and Pine Hill Nursery out of Traverse City.
Pre-registered parties can drop off Japanese barberry in exchange for coupons at three different trade-up events:
Wednesday, June 22 from 4-7pm at the Manistee Conservation District in Bear Lake
Thursday, June 23 from 4-7pm at the Boardman River Nature Center in Traverse City
Saturday, June 25 from 10-1pm at the Leelanau Government Center in Lake Leelanau
Pre-registration is required to receive coupons. For landowners not interested in coupons but who still want to get rid of their barberry, all locations will be available for plant drop-off throughout the entire week of June 20-25th. Please contact ISN beforehand, using the information below, to ensure space and so that ISN may collect plant data. These events are funded in part by the Michigan Invasive Species Grant Program and the Great Lakes Restoration Initiative via the United States Forest Service.
Registration can be found on ISN's website, HabitatMatters.org. Email questions directly to ISN Go Beyond Beauty Specialist, Shelly Stusick, here.
Comment
A 30-Foot-Wide Sinkhole Opens On Private Property Near Clay Cliffs In Leelanau County
High water, low water, and erosion are seemingly always on the minds of waterfront property owners in ...
Read More >>
After The 4th: Latest Leelanau Blotter and 911 Report
The Leelanau Ticker's post-July 4 weekend look at the most alarming, offbeat, or otherwise newsworthy calls ...
Read More >>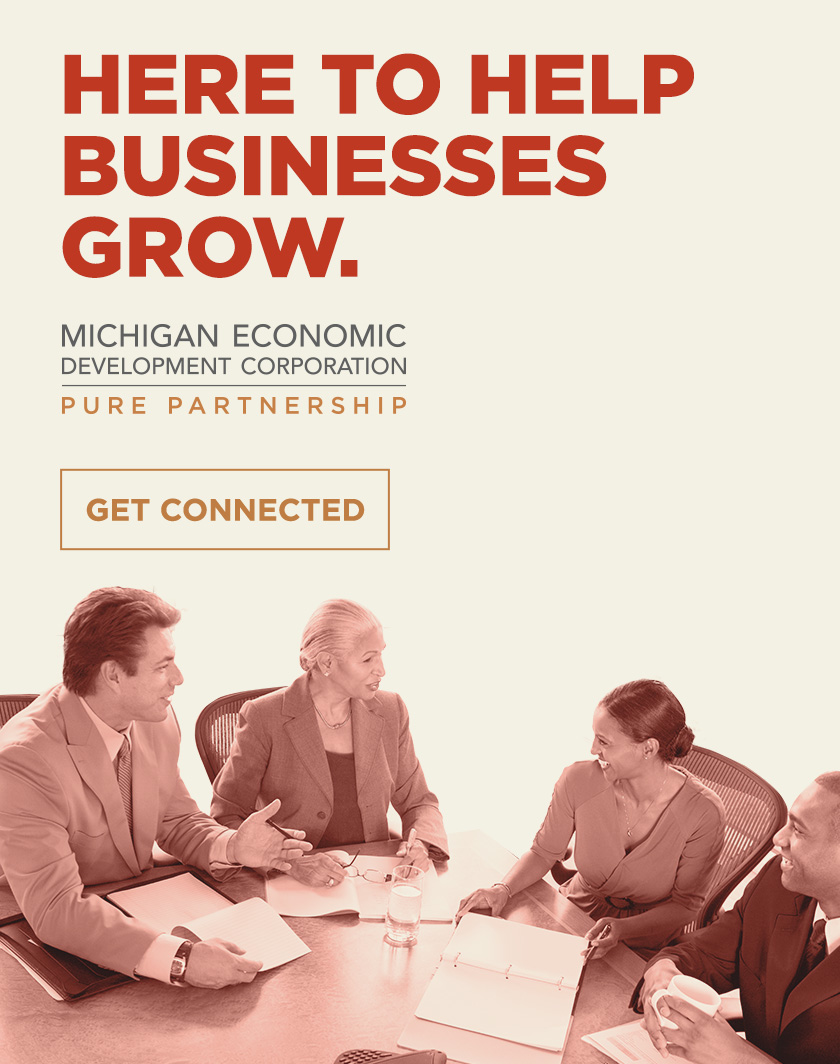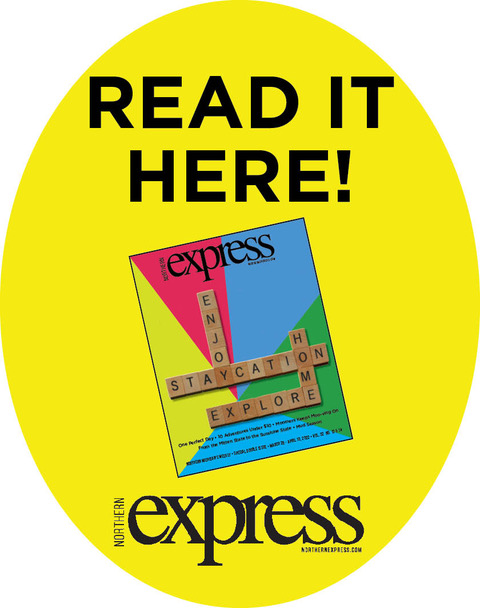 A Plan, A Van, A Boat (And Lots Of Hope): The Kitners' Year-Long Journey To Call Northern Michigan Home
Nathan Kitner and Lily Grant-Kitner beamed as they stepped through the door of their Lake Ann rental ...
Read More >>
The Latest Leelanau County Blotter & 911 Call Report
The Leelanau Ticker is back with a look at the most alarming, offbeat, or otherwise newsworthy calls to ...
Read More >>