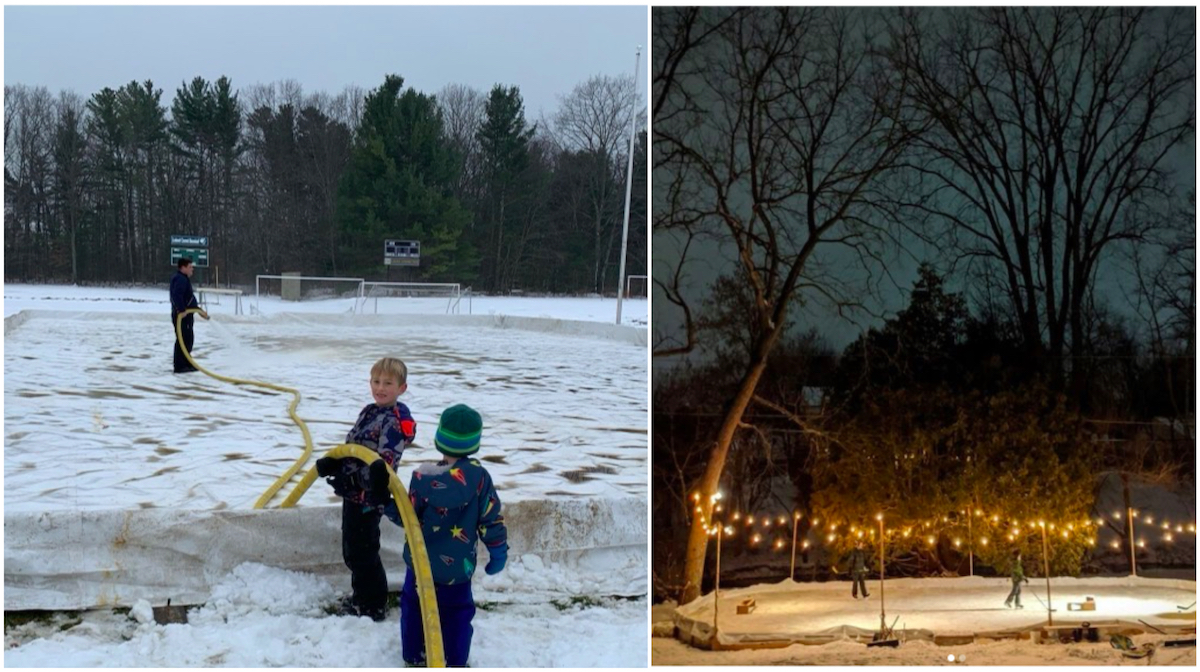 It Took A Village, But There Will Be An Ice Rink In Leland This Winter
By Emily Tyra | Dec. 21, 2020
The sequence of events came together like the plot of a made-for-TV Christmas special.
Leland's community ice rink at Hancock Field went extinct 10 years ago, with a lack of volunteers to keep the rink maintained.
"Now a group has come forward to propose making an ice rink again, spearheaded by people who used the Hancock Field ice rink as kids and now have kids of their own," Susan Och, Leland Township supervisor tells the Leelanau Ticker.
Among them, Ellen Keen — whose dad Brian Price was one of the collaborators on the last generation's ice rink — and Maggie Mielczarek, who says the 2020/2021 rink started with a conversation with Ellen's husband Jeff Keen at Hancock Field. "We all become a little obsessed with the idea to bring it back," she says.
The proposal for a volunteer-run rink that would not incur cost to the township moved quickly through the appropriate township approval channels. But before the rink champions even had a chance to fundraise, Ellen Keen realized the kit they needed to build it (which had a $6,000 price tag) was already sold out.
"We almost gave up," she says, "But my dad said he would help build it if we could get the lumber needed."
Enter Northern Building Supply, which provided lumber at discount, Leland's Tim Keilty who donated a rink liner, The Merc, which stepped in with $500, and donations from neighbors to support the cause.
A group of volunteers built the rink on Saturday (crucial timing to make sure it would freeze for the 2020/21 season). Leland Township Fire and Rescue flooded the ice rink and Leland Public School agreed to keep its water supply accessible to volunteers to maintain the rink.
Keen says they still need to fundraise a total of $2,500 to fully cover the cost of wood for perimeter boards, shovels, lights, hoses, and an ice finishing tool — all items that should last many years. If they meet these goals, hockey nets are the next priority, says Mielczarek. Café lights will also be installed.
"We want all ages to come enjoy the rink," she says.
Keen adds, "This all started because of some very rambunctious little boys, looking for outdoor activities. But a rink is fantastic for the entire community."
Follow the unfolding story, find out how to volunteer or donate, and hear first when the rink is ready for skaters at the Leland Ice Skating Rink's Facebook page.
Comment
Larry Mawby Wants To Help Solve Leelanau County's Affordable Housing Puzzle. Here's How.
Meet Leelanau County's newest player in the fight for affordable housing: Larry Mawby. Of course, if you ...
Read More >>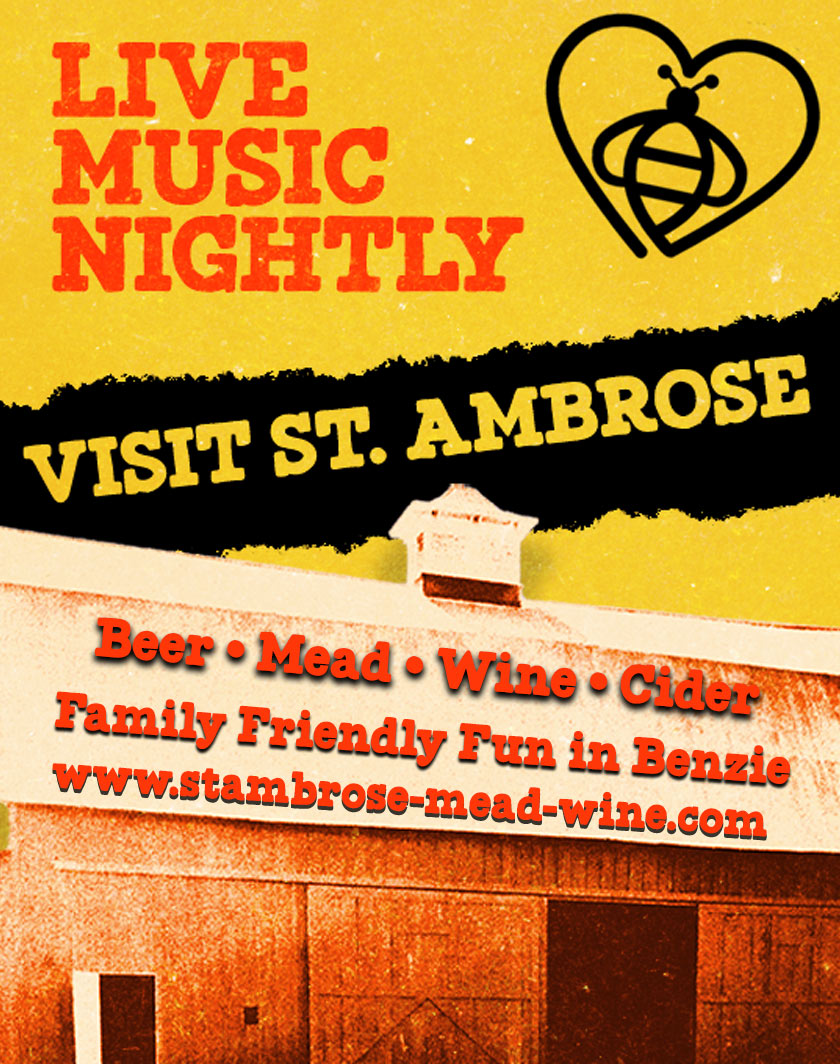 Property Watch: Benzie's Gwen Frostic Studio, Printing Presses & Acreage For Sale For $1.9M
This week we take a rare dip down into the hills of Benzie County, where Gwen Frostic's ...
Read More >>
Groomed Trails Plus (Outdoor!) Wine Events Popping Up In Leelanau County This Winter
A handful of Leelanau's vineyard managers have added trail groomer to their many hats, and now that ...
Read More >>