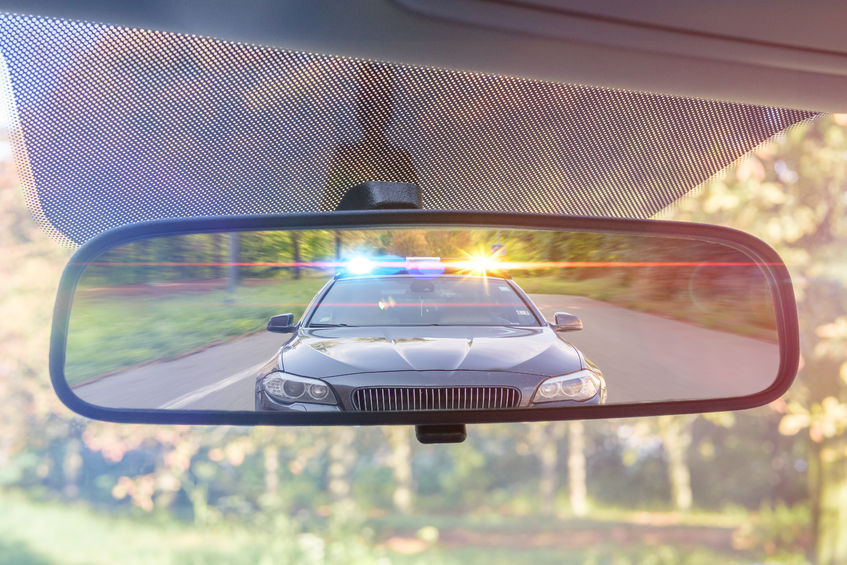 Latest Leelanau County Blotter & 911 Call Report
By Ticker Staff | June 22, 2022
After a brief hiatus, the Leelanau Ticker is back with a look at the most alarming, offbeat, or otherwise newsworthy calls to the Leelanau Office of Emergency Management/911 dispatch. The following is excerpted from the June 14 to June 20 call reports:
12:20pm 06/14/22 Suspicious Incident W. Fourth St., Reporting party advised there is a woman out front who has been screaming at her child they have been there for about an hour in a blue Ford Escape. Daughter had a tick on her and wouldn't let the mom take it off of her. Resolved now.
1:30pm 06/14/22 Alarm N. First St., Portable panic alarm. Accidental. New employee didn't know what the button did when she pushed it.
8:16am 06/15/22 Animal Control - Injury W. Meinrad St., Cat was attacked by another cat that busted through her screen door.
9:22am 06/16/22 Suspicious Person S West-Bay Shore Dr,. Man with a black and white dog, mid 40s, gray shirt, was asked to leave with his dog, became agitated and unruly. Made contact. He was just trying to get his dog in the water and was unaware of the restrictions.
2:29pm 06/16/22 Motor Vehicle Collision S. Glen Lake Rd., Tree fell on truck. Require Bingham Towing.
2:37pm 06/16/22 Animal at Large S. Plowman Rd., Palamino running on the road. No saddle or halter. Now running west on M-72. Tracking horse on Ooley's property. They will round up on foot.
9:15am 06/17/22 Lost Property Glen Arbor, Lost a blue Tupperware tote containing tools and golf shoes.
9:20am 06/17/22 Suspicious Incident N. St Marys St., Reporting party thinks that someone is trying to break into her white Kia Soul.
10:18am 06/17/22 Suspicious Incident Elmwood Twp., Burgundy suitcase in the woods.
10:43am 06/17/22 Disorderly E. Nagonaba St., Customer is very angry and will not leave the post office.
5:19pm 06/17/22 Trespassing Suttons Bay, Unwanted male at the winery that they want to leave. Has been trespassed from property.
6:20pm 06/17/22 Driving with License Suspended S. West-Bay Shore Dr, Suspicious vehicle came into Holiday. A citizen said the driver may be intoxicated.
7:06pm 06/17/22 Illegal Camping W. Voice Rd., Gentleman asked to move along.
7:40am 06/18/22 Motor Vehicle Collision - Injury N. Jacobson Rd., One person injured. Language barrier. Occupants running into woods.
11:13am 06/18/22 Trespassing Elmwood Twp., Advised there are two vehicles parked in his driveway, so he blocked them in with his tractor. A white Subaru Outback and a black Lincoln Navigator.
7:12pm 06/18/22 Missing Person - Juvenile W. Dune Valley Rd., Reporting party is taking care of an at-risk youth and he is lost. 16-year-old male. Will meet with the reporting party. Going to Glen Haven to the Heritage Trail. 45-06 has missing juvenile.
10:52pm 06/18/22 Welfare Check W. Front St., Reporting party would like a welfare check next door. Subject is fine, has a friend with him. Plans on going to rehab in the morning.
12:59am 06/19/22 Noise Glen Arbor, Reporting party is the night auditor/front desk and needs an officer to come out and quiet down some partiers who just got out of a wedding.
10:47am 06/19/22 Lost Property E. Ingalls Bay Rd., Missing a yellow banana tube.
4:42pm 06/19/22 Citizen Assist W. Front St., Leelanau County Sherriff's Office assisting with putting out a bonfire.
10:11pm 06/19/22 Misc. Juvenile S. Townline Rd., Juveniles on motorbikes on the ski hill and all over, they came from the golf course in the Sugar Loaf area.
12:50pm 06/20/22 Building Check S. West-Bay Shore Dr., Stopped at Mancinos to get lunch, no one there, no lights on but the door was open. Reported the problem. They will take care of it right away.
2:55pm 06/20/22 Animal Control - Welfare Check S. Ray St., White Audi SUV. Talked to the reporting party. All four windows were cracked. The dog has water in the car and he is not showing any signs of distress. The reporting party was advised to call back later if the vehicle is still there and the dog looks to be in trouble.
4:04pm 06/20/22 Citizen Assist Lakeshore Dr, Reporting party is reporting he is missing a 14' aluminum boat that was in his boathouse yesterday and it is not in there today. Reporting party called all of the people who may have borrowed it and none of them have it. Found the boat on the west side of Lake Leelanau in the brush.
8:39pm 06/20/22 Traumatic Injury S. Ray St., Young man fell off bike.
10:30pm 06/20/22 Citizen Assist Empire Bluff Trail, Two adults went down. The reporting parties are 13 and 8 years old. The adults are out of sight, phone light is all they have. Last saw the adults at the bottom. Walking out to meet up with the kids, if by then the parents still aren't back then we may need Glen Lake Fire Department assistance. Starting the hike out. Glen Lake Fire has the parents, enroute to the Empire Bluff Trail parking lot. Beginning walking out with kids. Grandma called in and was advised that all parties have been located. Family has been reunited.
Comment
A 30-Foot-Wide Sinkhole Opens On Private Property Near Clay Cliffs In Leelanau County
High water, low water, and erosion are seemingly always on the minds of waterfront property owners in ...
Read More >>
After The 4th: Latest Leelanau Blotter and 911 Report
The Leelanau Ticker's post-July 4 weekend look at the most alarming, offbeat, or otherwise newsworthy calls ...
Read More >>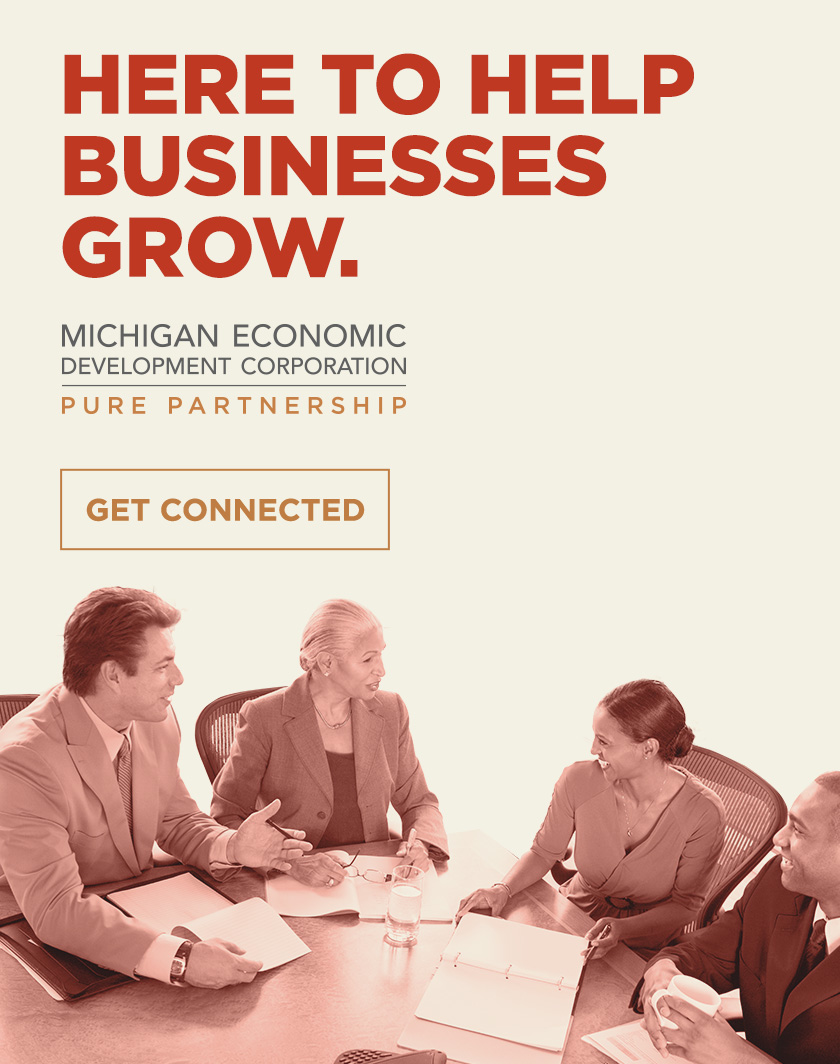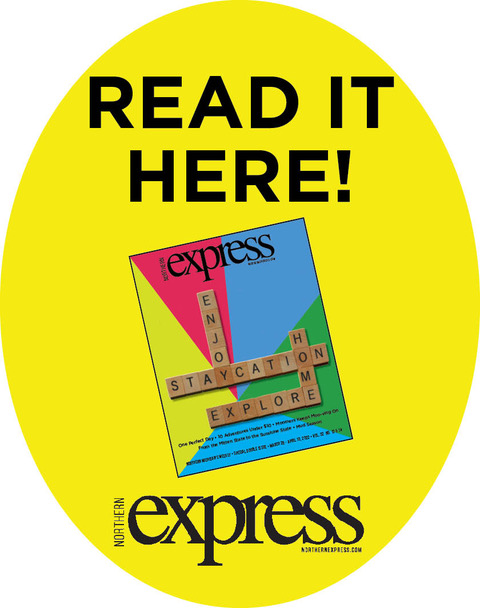 A Plan, A Van, A Boat (And Lots Of Hope): The Kitners' Year-Long Journey To Call Northern Michigan Home
Nathan Kitner and Lily Grant-Kitner beamed as they stepped through the door of their Lake Ann rental ...
Read More >>
The Latest Leelanau County Blotter & 911 Call Report
The Leelanau Ticker is back with a look at the most alarming, offbeat, or otherwise newsworthy calls to ...
Read More >>