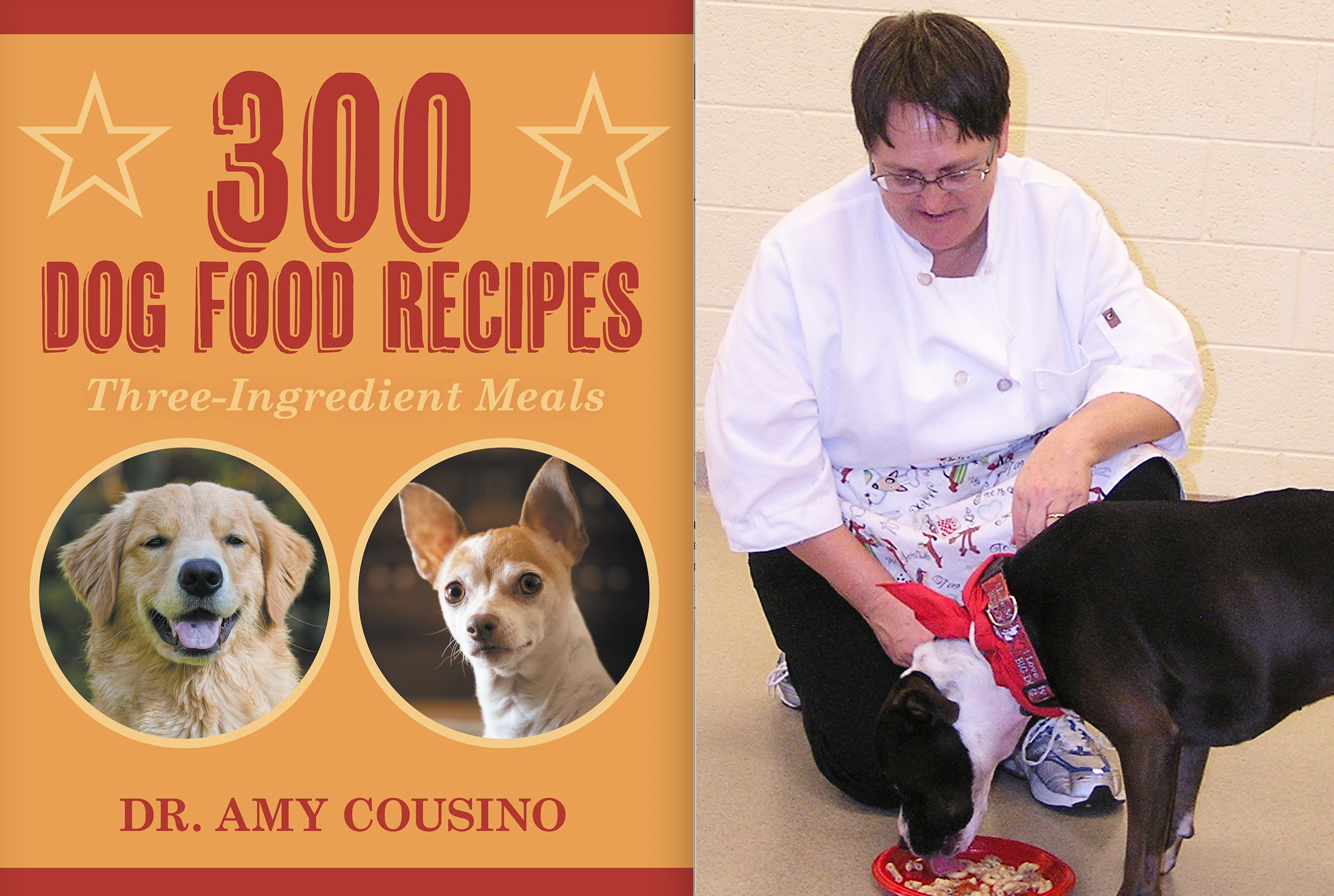 Leelanau County Vet Crafts Cookbook For Humans
By Ross Boissoneau | Jan. 24, 2022
Dr. Amy Cousino, who is a staff vet at VCA Cherry Bend Animal Hospital in Elmwood Township just released a new cookbook especially for canines and their health-focused owners: "300 Dog Food Recipes, Three Ingredient Meals."

"Throughout my career, I've noted that the dogs that looked the healthiest were the ones getting more than dried kibble," says Cousino.

She says she's asked thousands of her clients over the years what they were feeding their dogs, and sure enough, those whose pets were among the healthiest were at the least supplementing their diets with fresh food.
Not just table scraps, mind you: One woman told Cousino that she made her dog a vegetable plate every night.
That got the veterinarian thinking and eventually cooking. Which led to her first book endeavor, "How to Cook For Your Pet," which came out more than a decade ago. "There was a big pet food recall in 2007. So I wrote my first cookbook for dogs and cats," she says.
She wasn't entirely satisfied, however. She knew that no matter how healthful her recipes were, most people would eventually go back to the easy route of buying prepared food. So she decided to create healthful pet foods that were also easy to make. Hence, the three-ingredient recipes of her current book.
"I wanted to stress the basic, simple foods," she says. "They're super easy. Kids 10 and up can do it with supervision. "
Keeping the recipes uncomplicated was key. "The recipes are simple on purpose. There's nothing better about one [recipe] with 12 ingredients. It's just three ingredients, cook them, cut them according to the recipe, measure, and mix," Cousino says.
Cousino notes that the dog food available at stores today is typically better than what was available years ago. She also cheers the availability of commercially prepared refrigerated pet food, such as Freshpet or The Farmer's Dog. "I think it's a good trend," she says, though she sees the expense leaving most people behind. "I wrote this book for the masses. It's easy, simple and less expensive or comparable" to the dog food available commercially.
Which begs the question: With this book being exclusively for dogs, is there another one on the way for cats? Spoiler alert: She's already working on it.
Until then, "300 Dog Food Recipes, Three Ingredient Meals" will have to suffice. The book is available on Amazon, and Cousino says she hopes local bookstores will stock it as well.
Find a recipe and more insights from Cousino in this week's Northern Express, sister publication of the Leelanau Ticker. Northern Express is available to read online, or pick up a free copy on newsstands at nearly 700 spots in 14 counties across northern Michigan.
Comment
Community Feedback Needed Prior To Renovations At The Center In Suttons Bay
The Friendship Community Center (The Center) of Suttons Bay will soon be launching a capital campaign to renovate ...
Read More >>
Newcomer Northern Michigan Rowing Club Expands To Two Leelanau County Lakes
The long, skinny boats of the Northern Michigan Rowing Club (NMRC) now have a second lake in ...
Read More >>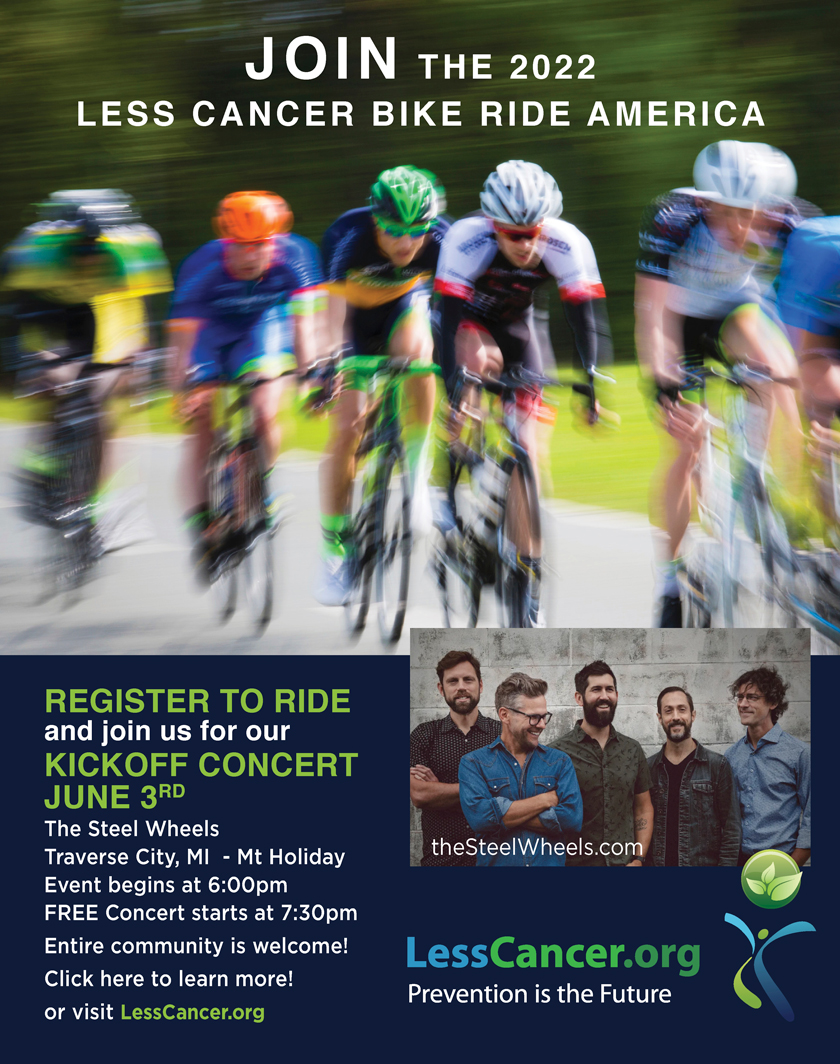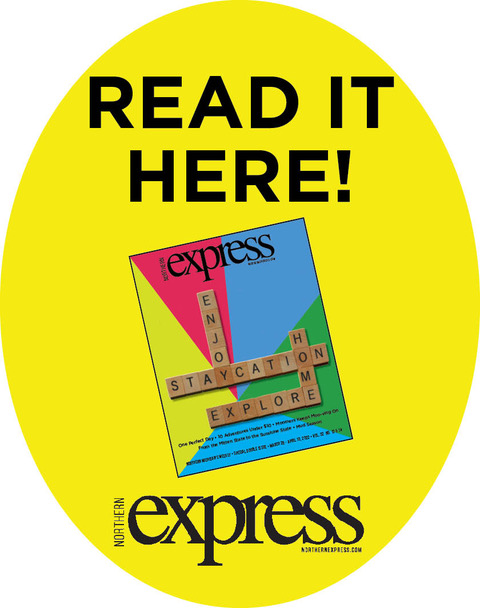 Just 17 Homes Sold In April In Leelanau County
While prices continue to escalate, the number of residential real estate sales continues to shrink, both due ...
Read More >>
Picnic Comes to River & Main; Fishtown Receives Governor's Accolade; LCC Gets A New Playground & More Scoop From Leland
It's the first day to snag some whitefish pâté at Carlson's in historic Fishtown, whose dedicated Fishtown ...
Read More >>