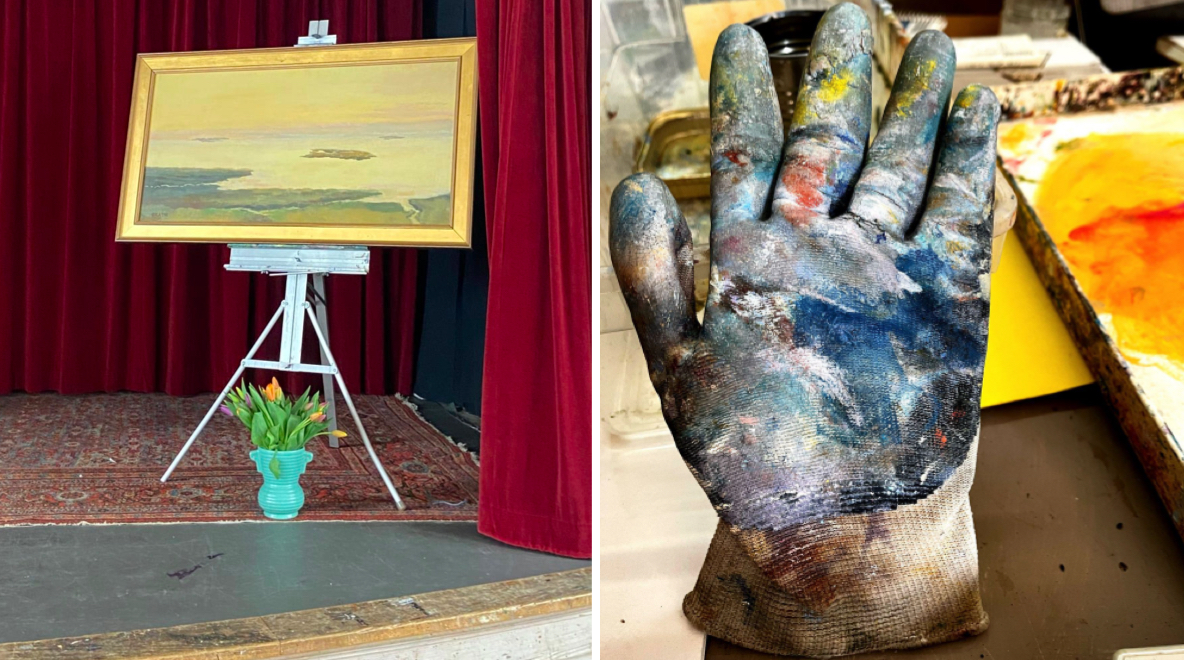 Leelanau Honors The Artful Lives of Icons David Grath, Gene & Judy Rantz, and Richard Guindon
By Emily Tyra | March 14, 2022
News of artist David Grath's unexpected passing earlier this March rocked people in the art community and in his home of Northport, where he kept a gallery and studio next door to wife Pamela's bookstore, Dog Ears Books on Waukazoo Street.
The sting of the loss came on the heels of the passing of three other legendary artists who called the Leelanau Peninsula home for decades: master plein air painter Gene Rantz, fabric artist and jewelry maker Judy Rantz, and the incomparable former Detroit Free Press cartoonist Richard Guindon.
The Leelanau Ticker shares a glimpse into the lives of these career artists who succeeded in embracing their broader Leelanau community — and having it embrace them back.
Grath's larger-than-life presence in Northport was evident in his love of beautiful things — hats and vintage cars included — and gift for meaningful friendships. His art was much quieter, focusing in on special places where land and water interact.
Grath showed work across the Midwest and internationally. In Leland, he was the Old Art Building's first Ann Hall Visiting Artist, a residency program in which professional artists teach workshops at affordable prices to allow for a wide variety of attendance.
Old Art Building president and fellow artist Dan Lisuk says many described Grath "as a Bohemian, and…if you were having a cup of coffee with him you were guaranteed some stories — a definitive raconteur."
Lisuk says the spirit of his friend's work resonated with so many because its "enveloping atmosphere" is one that everyone who has lived in or visited Leelanau has experienced intimately: "The light interacted seamlessly with the land, usually through the water elements — an effect we live with daily in our region."
Grath's wife, bookseller and writer Pamela Grath, notes in her recent "Books in Northport" blog that the bookstore became, like his gallery and studio, "a place for us to welcome friends old and new over the years."
Just before his untimely death, he had arranged for a puppy to join their pack, a dog which he was never able to meet.
The pup, Sunny, is now a gift in her grief, and will no doubt make the rounds in dog-friendly Northport this season. Pamela Grath also shares, "in his last weeks of life — though we didn't know they were the last — he couldn't resist a cello found at a thrift shop," adding, "he loved beautiful things. Objets de virtue. He liked looking good. Especially, above all else, he loved painting. He looked at the world as a painter, always. And — my great good fortune — he loved me. He lived right up to the end, and what more can we ask?"
Pamela Grath reflects too on the huge hollow left in Northport after artists Judy Rantz and Gene Rantz passed away last summer within 19 days of each other.
The husband and wife had a joint show planned at the Northport Arts Association's (NAA) Village Arts Building. Their passing "hit our hearts hard," says Mimi Heberlein, vice-president of the NAA.
But the show would go on.
Pamela Grath shares, "The work was beautiful, the occasion poignant, Gene and Judy not present. It was clear in the show that their respective art had developed along with their relationship, Judy's work ever-evolving through the years and Gene's most recent painting a breakthrough tribute to her."
Heberlein describes her friend Judy Rantz as a "luminescent woman, who moved in the world like a human bundle of wildflowers."
In addition to creating museum-quality fiber art and delving into various other mediums, she was an artisan baker back in the 1980s, when she and a friend co-operated A Rolling Doughnut in Northport — the predecessor to beloved Barb's Bakery. At the bakery Judy met her soulmate, Gene Rantz, a recent transplant.
Gene Rantz was a business- and renaissance man. In 1961 he — along with his father and two brothers — founded Timber Ridge Ski Area. But in 1985 Rantz packed his art supplies on his sailboat and went to Northport to pursue his passion of becoming a fine art landscape painter.
He lived life the way he dreamed, his son Bill Rantz shares in his eulogy, "Even on his last day in Northport, Gene was toting his water bottle, wearing a white, wide-brimmed hat, carrying a copy of his favorite landscape artist's book and a camera."
Just over a week ago, Bill Rantz invited Heberlein and NAA president Betsy Ernst to his father's former studio in Northport to "gather books, paper, brushes, paints and other things our young students can use," says Heberlein.
She was so moved by the several minutes she spent inside his untouched studio, she wrote about the experience. "You can see which were the most beloved colors in the way the tubes had been rolled to get every last bit of Ultramarine Blue, Indigo, Prussian and Horizon. Just a few in the arsenal of blues that let him give the world what I now identify as a 'Gene Rantz Sky.'"
And soon the studio will be opened to the public, says Heberlein. Bill Rantz will be holding a sale and auction of "artifacts of a life well-lived; small treasures and tools; sketches and art pieces, wooden art boxes and work lights amongst the offerings." A portion of the proceeds will go to the Gene & Judy Rantz Youth Arts Scholarship Program at the NAA. Moxie Estate Sales is handling the May 15 event.
In the last month, the county also said goodbye to satirist and eternal fountain of cool, cartoonist Richard Guindon. His longtime friend journalist Patty LaNoue Stearns wrote his obit for the Detroit Free Press, where you can get a glimpse inside his singular sense of humor and style.
"His beloved syndicated comic strip ran for decades in the Detroit Free Press, and many in Michigan had at least one of his funny, often-inscrutable comics pasted on their wall or refrigerator — or at least knew someone who did," she wrote.
His six-decade career took him from New York to Minneapolis to Detroit, but Guindon chose to call Suttons Bay home for decades.
Stearns tells the Leelanau Ticker, "It's amazing that so many top-tier artists have gravitated to Leelanau and are thriving here. It's a tight-knit group, and these have been monumental losses."
Lisuk concurs, adding that these four icons making this particular county their home puts a shine on "the importance of the arts here, which we come to accept as "normal," but is really one of special attributes of our region."
Pictured: Tribute to David Grath at the Old Art Building by Dan Lisuk; Gene Rantz's painting glove, by Mimi DiFrancesca Heberlein. (It it printed on metal at the NAA building so people can high-five Gene when they've done a good day's work creating art, she says.)
Comment
Hot Off The Apple Press: New Leelanau Releases For Cider Season
Right now, Leelanau County cideries are hard at work harvesting apples and getting all that magical fermentation ...
Read More >>
Northport Welcomes Back Scarlet Envy For Leelanau County's Oct. 2 Pride Event
Northport made such a dazzling first impression on drag queen Scarlet Envy, she's headed back to the ...
Read More >>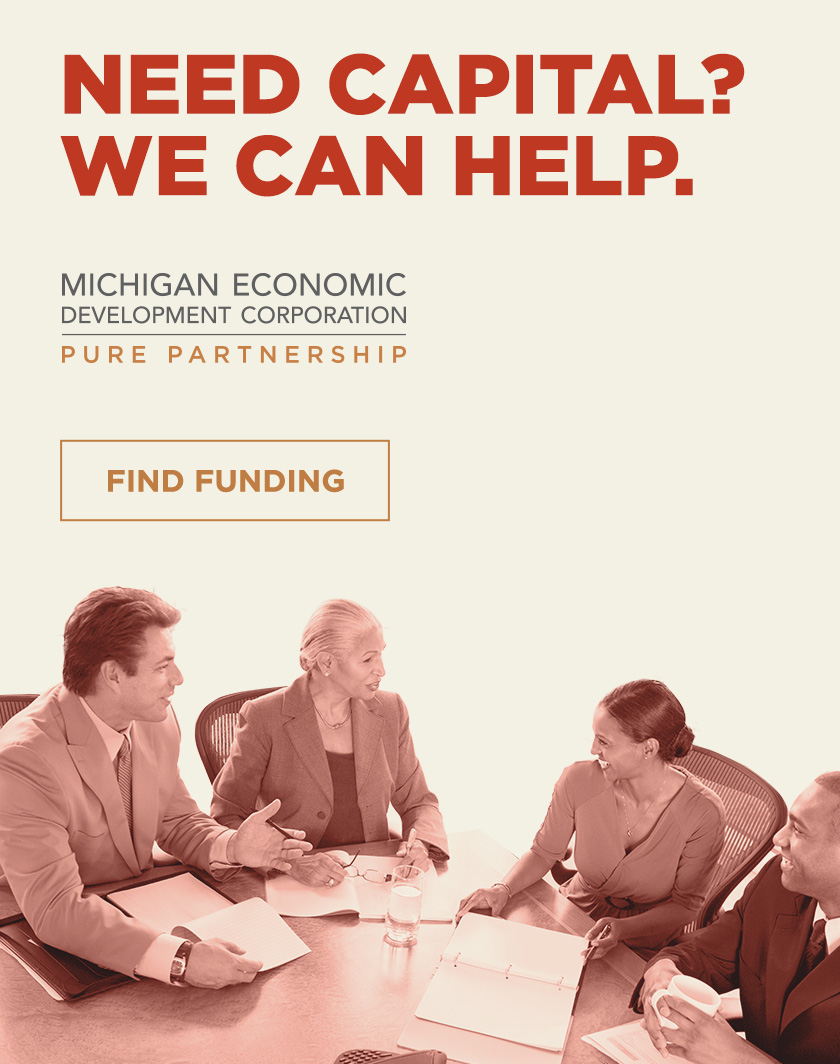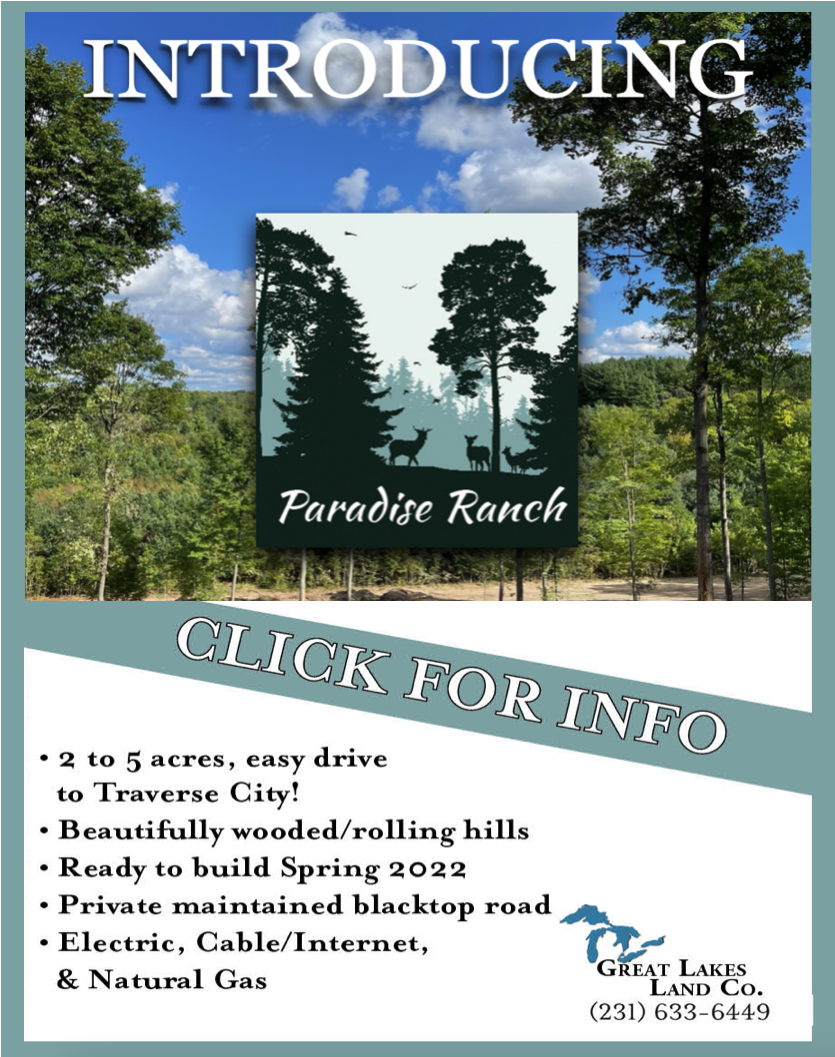 Property Watch: Little Cabin (And A Big One) In The Woods
Leelanau County? Check. Stunning setting? Check. Near Traverse City? Just eight miles away, so check. Beautiful inside ...
Read More >>
Party for the People: Leelanau UnCaged Is Saturday Sept. 24
There's a brief moment at the end of each September Up North, after the summer crowds have ...
Read More >>