"Backyard Burdickville" To Host A Boutique Music Festival, Campsites & More
By Ross Boissoneau | April 23, 2021
No one knew that 2019 would be the last time the Eagles campground on M-72 east of Empire would be open. Or that the pandemic would scuttle everything from the annual cultural celebration South by Southwest (SXSW) in Austin, Texas, to the local LivelyLands music festival in 2020.
New year, new opportunities, and Burdickville born-and-raised Emily Lively will be in the forefront. The 2003 Glen Lake grad studied music business at Texas State University, is a former SXSW staffer and founder/executive producer of Leelanau's own LivelyLands festival.
Lively is looking forward to hosting the music event in August at its now permanent home: She and her family purchased the former Eagles campground on M-72 east of Empire, which they renamed Backyard Burdickville.
"The last (LivelyLands) festival was held at the Eagles in 2019," Lively says. That's when the wheels were set in motion. "The Eagles (club) said they were thinking of selling. Were we interested?"
That would be a yes. Lively, her musician husband Robert Chacon and her parents, Kelly and Jim Lively discussed the opportunity and purchased the 20-acre site. Their plans call for reopening the site this summer. The new Backyard Burdickville will be the home for LivelyLands when it reappears in late August (yes, 2021), as well as for other events, farming endeavors and camping.
For Emily Lively, it's a chance to see her dream return while tapping into those skills she learned as Former Housing & Travel Specialist at SXSW, the Austin-based film, music and tech festival. That meant working with everyone from those attending the festival to sponsors, vendors, even the artists themselves, from locals to mega-stars like Garth Brooks.
Lively and Chacon spent their summers locally before returning to Austin each year. They had decided to eventually move permanently to the area, but those plans were hastened by the pandemic. Last year's SXSW in late March was canceled and Lively was laid off. So they moved north permanently in June, almost a year early. "It was pretty scary," Lively says of living through the pandemic's first months in their tiny apartment in Austin with a baby and another on the way.
Lively's mom Kelly Lively says the family is outgrowing its current space at their small-scale regenerative agriculture operation — where the first LivelyLands took place in 2017 — so this additional location is a perfect solution. It will provide space for flowers and additional vegetables, and they will also be planting native shrubs and other seedlings near the road.
The property is currently approved for 15 campsites and for three large-scale events yearly. The family is working with Kasson Township officials to offer additional sites. "We're working closely with the township and the community so we can fit within the fabric of the area," says Lively. She says she anticipates approvals from the township later this year.
Lively says each year they are looking at hosting one event in the spring, LivelyLands in August, and then another in the winter. The site has also been home to haunted hayrides at Halloween, and Lively says it will also be open to weddings, receptions and corporate events.
She says, "We plan to be fluid and follow all the state and local health guidelines. The goal is to have a safe event," she says.
Lively also says she wants to be a good neighbor and keep LivelyLands reined in. "The terms that I've been using — and I've heard other producers use as well — is 'micro festival' or 'boutique festival.' I think it's an idea that is just catching on," she says.
LivelyLands is thus billed as "nurturing art, music, and community with nature" and is designed to accommodate a relatively small number of people. Past LivelyLands have been attended by crowds in the hundreds, and Lively isn't looking to grow much beyond that. "A group of attendees under 1,000 seems to be the maximum number of people that we feel we will be able to host, while still offering a unique, relaxing, and inspiring festival experience that fits within the landscape of our community."
She says capping the size also allows artists to connect with each other and attendees. Not only does that make for a more engaged concert audience, she believes it helps the artist create a real fan base in the community. "We want to stay small so everyone feels they're a part of the event." The roster typically includes artists from across different genres, from folk and Americana to jazz, rock and bluegrass (as LivelyLands Spotify playlist attests).
For the August 20-22, 2021 festival, Lively tells the Leelanau Ticker, "We have Joshua Davis; Laura Rain and the Caesars; Emma Cook (another Glen Lake grad); Mark Lavengood, Gregory Stovetop, Seth Bernard (playing as a trio); and more planned for the weekend. All are subject to change but we're super excited for this year's lineup."
The sites themselves offer rustic camping, with a picnic table, firepit and room for one automobile. Each accommodates up to eight people, with three group sites offering twice the capacity. One will be a tented glamping site.
Under consideration for future expansion: adding more glamping structures, which Lively says would likely be no more than 100 square feet and offer beds. The family is considering adding shower and bathroom facilities as well as expanding the pavilion, all pending approval from the township.
Anyone interested in camping will be able to book campsites online. Right now that service is available through Hipcamp, though Lively anticipates the Backyard Burdickville site will be live soon as well.
Right: the site of the new Backyard Burdickville,which hosted the 2019 LivelyLands, and will again in 2021 (and beyond), photo by Tyler Franz. Left: Robert Chacon, Emily Lively and children (at White Sands in New Mexico).
Comment
4 Homes In Leelanau Under $250k: Inside The Desperate Hunt For Affordable Housing
The tsunami of people buying property on the Leelanau Peninsula — many second-home shoppers from downstate and ...
Read More >>
Striving To Be Recycling Superstars In Leelanau County
Leelanau County is launching a major countywide campaign to improve the quality of materials residents recycle at ...
Read More >>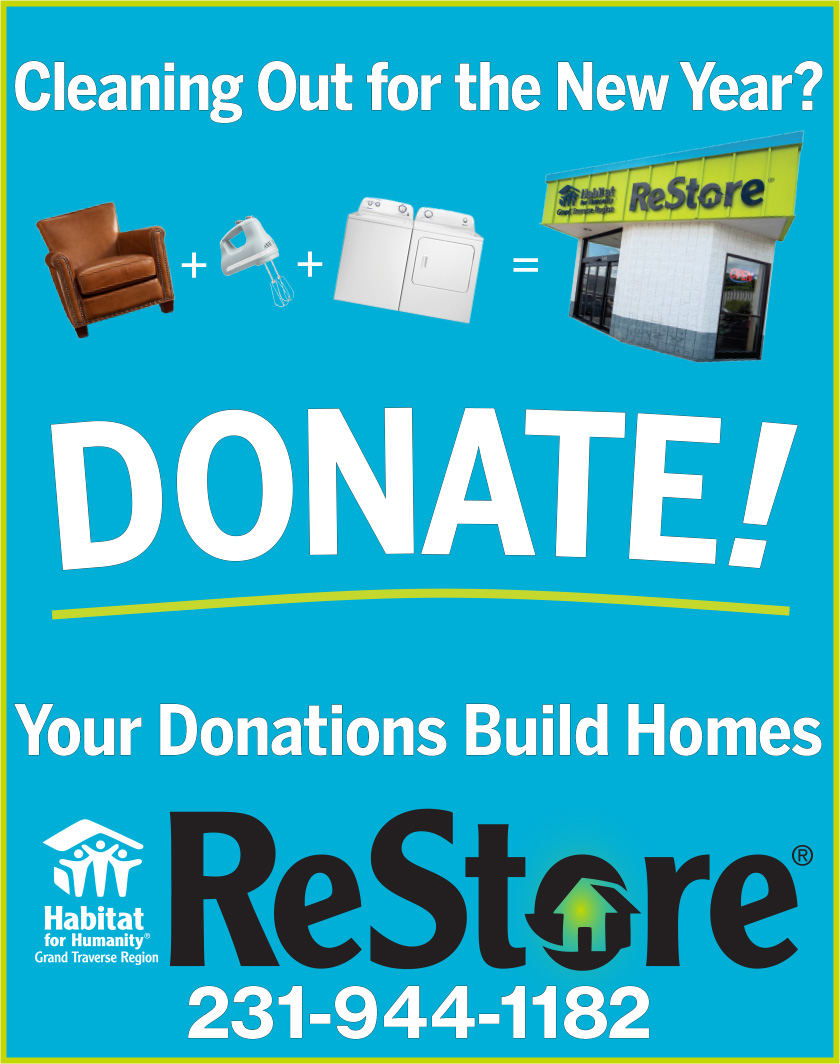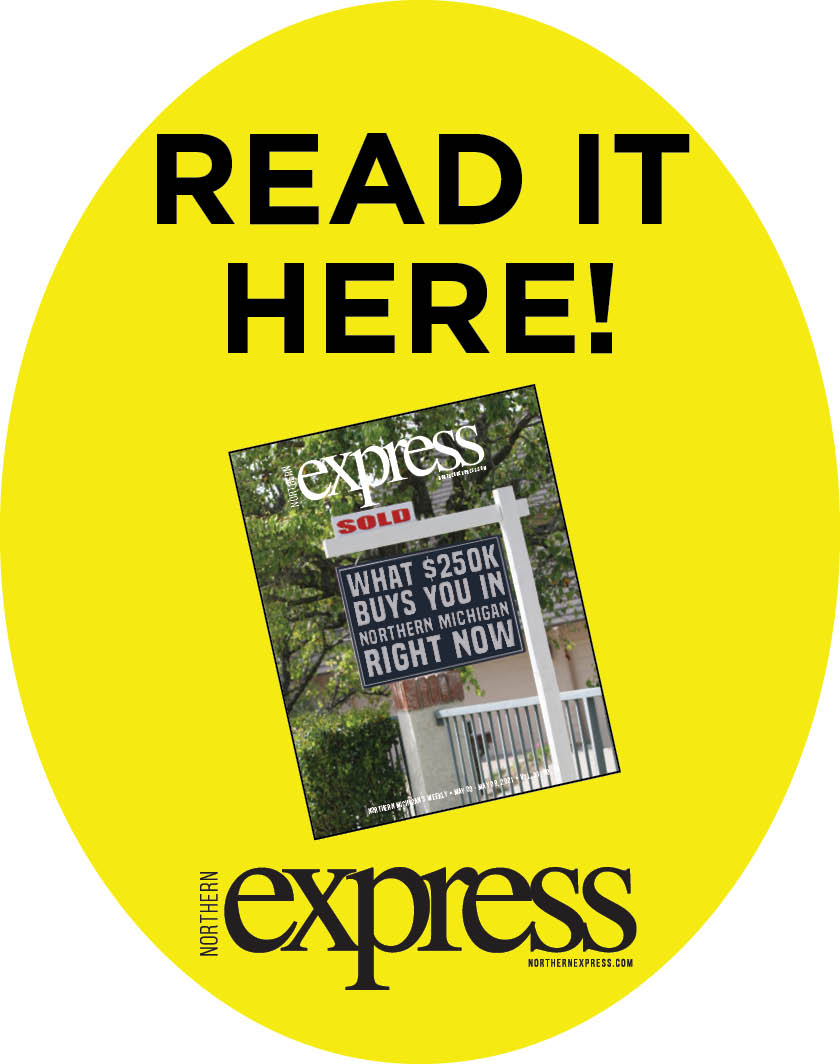 Some Of The Region's Top Chefs -- Including Those At Blu and 9 Bean Rows -- Share Their Secret Weapons
In the latest issue of the Northern Express, (the Leelanau Ticker's sister publication) check out ...
Read More >>
Property Watch: Lake Life In Empire
For those who have wondered who lives in the beach house perched next to the lighthouse at ...
Read More >>