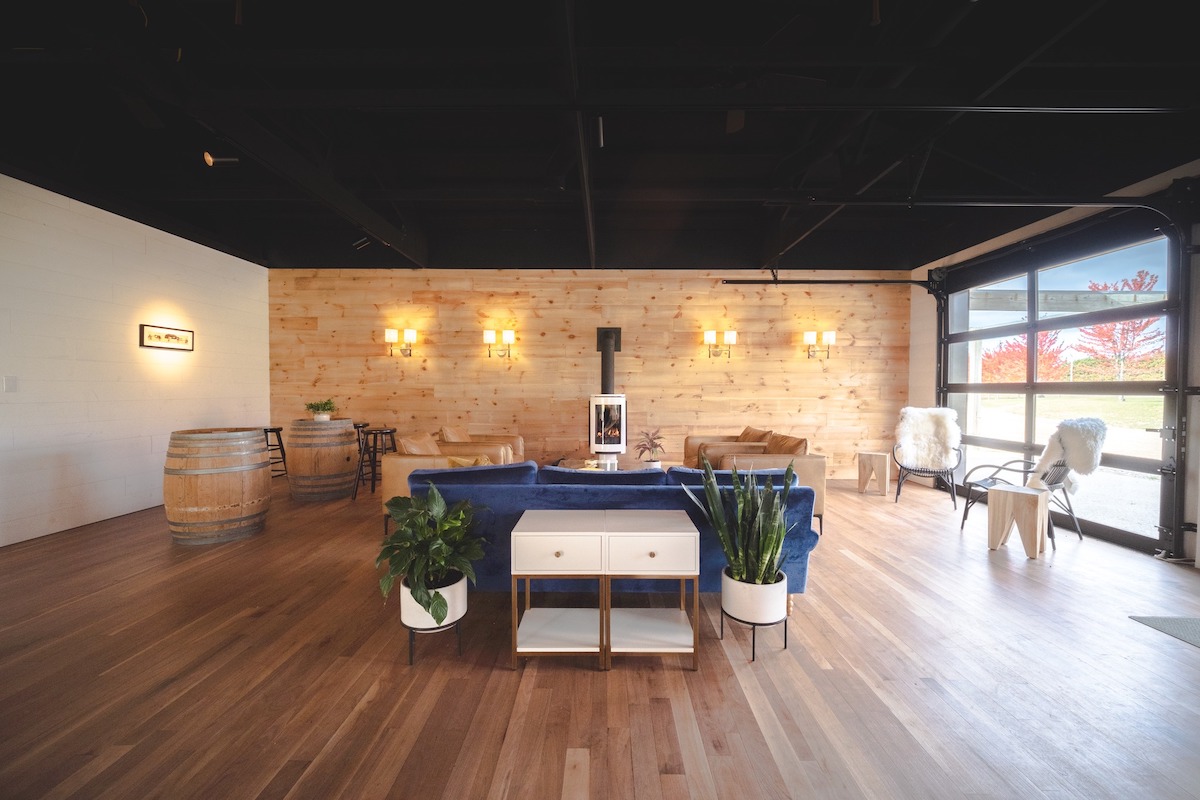 Leelanau Service Industry Reels From Closure Woes As COVID-19 Barrels Through The County
By Emily Tyra | Jan. 5, 2022
COVID-19 has been swiftly circulating through the county's dining-and-drinks scene, causing local establishments to close temporarily.
Fischer's Happy Hour Tavern cancelled its staff Christmas party last week ("staff came to the back door of the restaurant and picked up their holiday party pizza," shares co-owner Kristi Fischer) and closed its doors temporarily after a few staff members were stricken with mild COVID-19 symptoms and "a few that weren't feeling well needed to test."
Northport's Dune Bird (pictured above), which first opened at Thanksgiving — with an espresso bar, small plates, estate wines and late weekend hours — made the hard decision to close the tasting room for the holiday weekend. "COVID is barreling through our staff, and we simply cannot give you the experience you deserve at Dune Bird," co-owner Nicole White shared with the winery's social media followers.
The New Year was a crushing time to close.
"Opening a new winery and hangout space in the middle of an ongoing pandemic is like a daily tight rope walk," says White. "It is super hard for any business — but definitely a brand new one — to have to close their doors at the last minute. For us, it happened on what we think would have been the busiest weekend of the winter."
Fischer says, "It really hurt closing what is kind of the last good busy week for months to come. On the flip side I think it was a mental health break — and just post-season reprieve — that we needed and maybe didn't realize."
Northport Pub & Grille also closed temporarily when COVID hit its staff but has already reopened as of Monday. "It was definitely an unexpected bump in the road," owner Michelle Hemeyer shares. "Fortunately, I have a wonderful team that acted fast to ensure the health and safety of our team as well as our community."
And while never completely shutting its doors, Farm Club shrank its hours last week "with staff traveling for the holidays and COVID exposures," explains co-owner Allison Jonas. "COVID seems to be spreading through the community right now, and a few staff members needed to quarantine, which made it hard for us to open." (They are operating as usual as of yesterday.)
The closures and cut-backs come as fast-spreading Omicron becomes the dominant COVID-19 variant, and, according to recent data published by the Michigan Department of Health and Human Services (MDHHS), Michigan remains at "high transmission" with its percent positivity (21.1 percent) increasing over the week prior (16.2 percent).
The average number of new confirmed cases is also skyrocketing: currently at 12,247 Michigan residents every day.
And here in the Benzie-Leelanau District Health Department's two-county jurisdiction, 172 cases of COVID-19 (and two COVID-19 deaths) were reported in Benzie and Leelanau between Dec. 28 and Jan. 3. Of the new cases, 91 were in Leelanau County. Eight individuals are currently hospitalized.
Lisa Peacock, health officer with the Benzie-Leelanau District Health Department (BLDHD), provides perspective: "Benzie and Leelanau experienced a peak in average daily cases reported in late November/early December — this was the highest peak in cases we had seen since the beginning of the pandemic and it was followed by similar sharp increases in hospitalizations and deaths," she adds, "This is consistent with the experience around the northern region as well as across the state: we continue to see high transmission levels everywhere and expect to see cases go up again after the holidays."
Peacock notes there is also the fallout businesses are feeling with the pinch of sick and absent staff. "Keeping businesses open and thriving is a key goal for the overall health of the community."
At Dune Bird, where over half of the staff had tested positive, "It was no small thing to decide to shut down," says White, noting that "consistency in hours is something we are really prioritizing" and not wanting to leave employees and customers in a lurch. "It definitely hurts our business on all levels."
Fischer says she faced a similar dilemma: "Could we limp through the busy weekend with the handful of people feeling good? Yes, but all it would take was one more person to not feel good and the whole thing would fall apart." That fear, she says "on top of the fear of sitting on a large unused food order was enough to know what we had to do."
Of the decision to close for 10 days "while everyone recovers," she says, "Luckily for us our vendors are very understanding, and helped me cancel two very large orders last minute. And let's just say after I called all the staff the next call was to my accountant to make sure everyone is taken care of for missing work."
Adds Fischer, "We promised at the beginning of the pandemic that we were always putting people over profit and that makes every choice crystal clear."
She notes that she does ask staff to test: "We have a policy right now that you test if you don't feel good in order to come back to work." She gives big kudos to BLDHD for having free testing available in the county twice a week.
Notes Peacock: "We welcome employees and anyone from the public for free walk-in COVID-19 testing held every Monday and Thursday from 10am to 3pm at the VFW hall in Lake Leelanau in partnership with the HONU lab."
(Pre-registration is not required, but it is recommended to reduce time spent at the testing clinic.)
Of the testing experience, Fischer says, "I just left feeling so grateful that we have access to that in our community. Early pandemic I was going out to iChums Corner and waiting a week for results. In less than two years it feels like Leelanau has stepped up to the challenges of our new reality."
The Happy Hour will be re-opening "with a healthy and rested crew" this Friday, Jan. 7. "This time of year tends to get slow and our main business is local. I have confidence in our locals, they help keep us safe and we return the favor," adding, "Every ridiculously stressful pivot, every adjustment, every learning curve, we have had people rooting us on, encouraging us."
NPG staff that will be returning this week will be masked and follow all CDC restaurant guidelines. "It has always been our goal to be open year-round," says Hemeyer, "so that our neighbors and employees know they can count on us to be here for them. That being said, we will do everything we can to ensure that NPG is a safe place to come and enjoy."
White, too, is staying positive: "a surge like this…will abate. We will work hard to maintain a safe and open space that is welcoming to all while prioritizing the intimate face-to-face gathering that we feel is absolutely vital to our greater health."
On that note, Dune Bird re-opens tomorrow, Jan. 6. "We missed everyone while closed and are so excited to get back to it."
Editor's note: The original headline for this story indicated that the Omicron variant is spreading in Leelanau County. As of today, Jan. 5, the BLDHD jurisdiction has not been notified of the Omicron variant detected. Variant sequencing of COVID-19 tests are randomly selected, according to the BLDHD.
The MDHHS's Jan. 5, 2022 report of COVID-19 "Confirmed Variant of Concern Cases by Jurisdiction" (found here) Omicron has been detected in 23 Michigan counties plus Detroit City. That includes the first case of the Omicron variant of COVID-19 detected in District Health Department #10 — which covers 10 counties in Northern Lower Michigan — in a resident residing in Newaygo County.
"As Omicron becomes the dominant COVID-19 variant across the U.S., we all should step up to keep ourselves and our loved ones safe," says Lisa Peacock, health officer with the BLDHD. "I encourage everyone to get vaccinated and to make sure to get your booster shot, which offers a more robust protection against this newest variant."
Comment
Larry Mawby Wants To Help Solve Leelanau County's Affordable Housing Puzzle. Here's How.
Meet Leelanau County's newest player in the fight for affordable housing: Larry Mawby. Of course, if you ...
Read More >>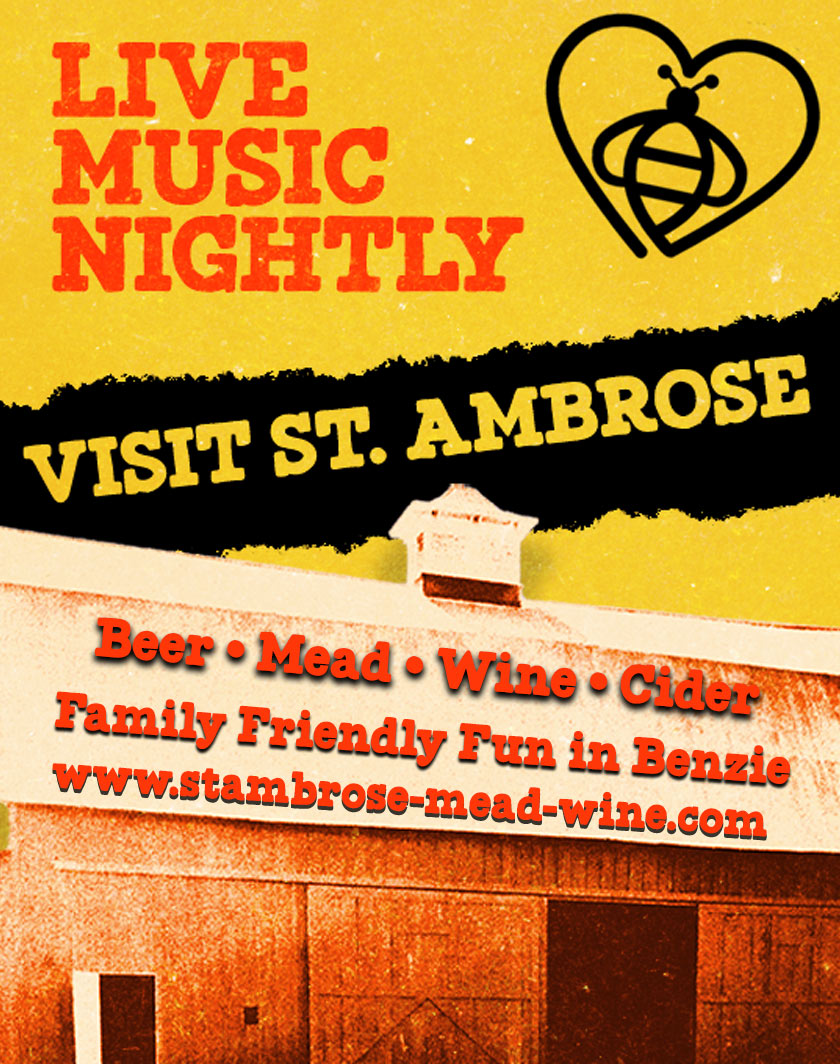 Property Watch: Benzie's Gwen Frostic Studio, Printing Presses & Acreage For Sale For $1.9M
This week we take a rare dip down into the hills of Benzie County, where Gwen Frostic's ...
Read More >>
Groomed Trails Plus (Outdoor!) Wine Events Popping Up In Leelanau County This Winter
A handful of Leelanau's vineyard managers have added trail groomer to their many hats, and now that ...
Read More >>