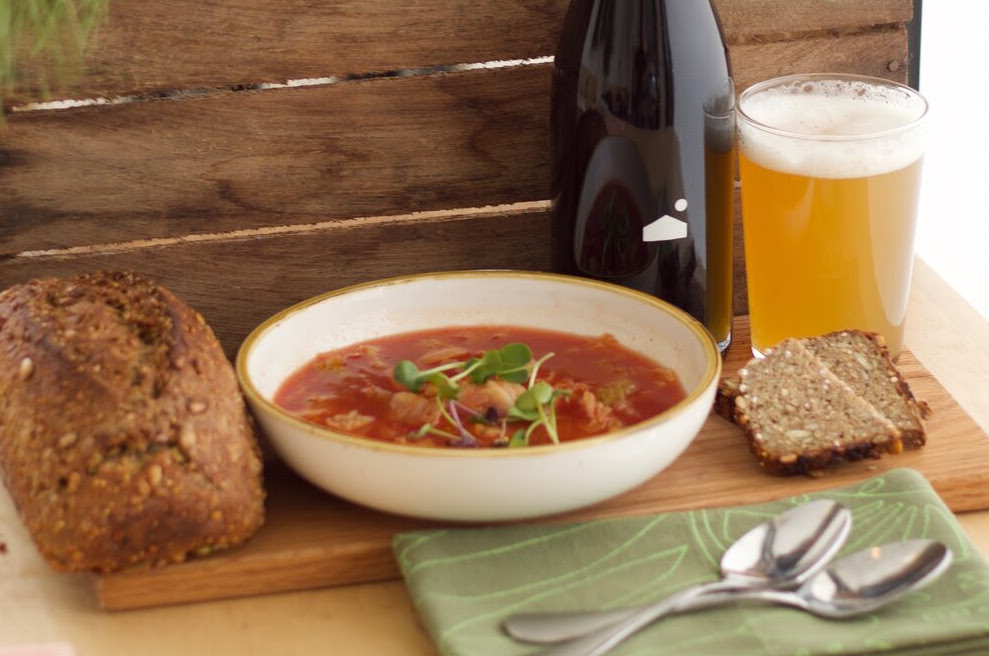 Leelanau To-Go: Winter Rations Club, Heat-At-Home Family Meals And More
By Emily Tyra | Jan. 8, 2021
From ration kits to heat-and-eat dinners and more, here's where to source some creative and nourishing winter sustenance across Leelanau County.
Farm Club just debuted its Winter Rations Club — a 6-week subscription for $240 ($40/week). Each week members get a rotating loaf of Farm Club bread, a quart of soup, a 750ML bottle of beer — including first access to three limited-production releases — and a special Loma Farm ration. Pick-up is every Wednesday from Jan. 13 to Feb. 17. The limited spots are first-come, first-serve, with a signup deadline of Sunday Jan. 10.
Farm Club co-owner Nic Theisen (also the co-founder of Loma Farm) tells the Leelanau Ticker, "One goal of the Winter Rations is to show people that even in the middle of winter it is not only possible but fun and celebratory to eat and drink locally. We have dedicated over a decade to learning the art of growing on and eating from our land twelve months a year. The Winter Rations Club is our opportunity to share this special and meaningful way of living and eating intimately with the land and people of Leelanau County."
He adds that each week's rations are an orchestrated combination of Michigan-grown goods. "One week we will give dark lager and to complement the toasty notes of the dark roasted malt in the beer we will make potato leek soup, rye bread, and sauerkraut made in house from Loma cabbage. The leeks in the soup were not only grown on Farm Club land but will be harvested from the snow this January. Tidbits like this will be shared with the Winter Rations members in a weekly newsletter in an effort to deepen our relationship with the community and to share the tricks of squeezing a diverse and delicious diet out of a snow-covered landscape."
Gary Jonas of Farm Club adds that another underlying goal of the Winter Rations Club is simply "to stay connected with our neighbors. We love the idea that every week, the same people will be coming to visit us at Farm Club. To see these people on a regular basis is important."
More options to streamline suppertime: The VI Grill in Suttons Bay is offering curbside frozen dinners including a meatloaf dinner for two, roasted vegetable ravioli for two, and turkey dinner for two, plus ready-to-serve family meals and cook-at-home sides such as green bean casserole and roasted fingerlings.
Around the Corner Food & Fun in Northport welcomes fans of their food truck delights to check out the January Freezer Pre-order Menu, featuring homemade chicken Kiev, meatloaf, fricidilli, and two kinds of stromboli.
These entrees are only available pre-order, and in most cases can be ordered ready-to-eat or ready-to-bake. Place all orders by Wednesday, Jan. 20 for pickups on Jan. 25-26.
The culinary team at Cavanaugh's at The Homestead is preparing — fresh daily — gourmet heat-and-serve comfort options such as beef barbacoa or whole lemon chicken with Brussels sprouts and russet potatoes. See Facebook for the creations du jour.
Just this week, Lylah's in Suttons Bay has started stocking its cooler with grab-and-go dinners created by chef/owner Cindy Henderson.
"They are going like hot cakes," she says, "we have been getting up earlier and earlier each morning to restock." A variety of heat-and-eat dinners technically serve one, but those familiar with Henderson's Italian mama-sized portions can shop accordingly. The home-cooking today (Friday, Jan. 8) includes spaghetti with red gravy, meatballs and sausage (a recipe passed down from her dad's side of the family); pierogies with a bacon, mushroom, onion and arugula cream sauce; a loaded pulled-pork baked potato; grilled stuffed burritos; and, says Henderson, "our Not Your Average Potluck Deviled Eggs...it's impossible to eat just one."
Lylah's is open weekdays currently. Henderson is fine-tuning Lylah's winter hours; check Facebook for the latest.
Comment
Free Entry To Sleeping Bear Dunes To Celebrate Martin Luther King, Jr. Day
Sleeping Bear Dunes National Lakeshore Superintendent Scott Tucker is pleased to announce that the entrance fee to ...
Read More >>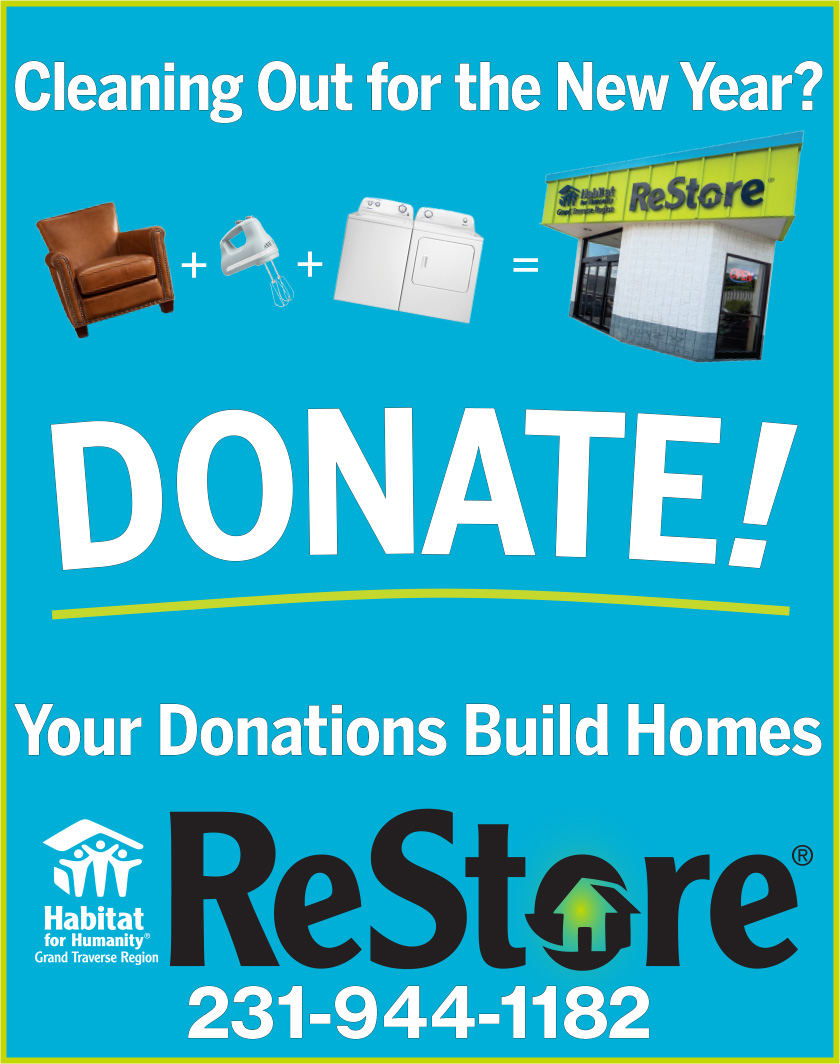 The Front Porch Seeks Support For Suttons Bay's Laundry Project
The founder of The Front Porch in Suttons Bay, Bobbie Eggert, will be honored the weekend of ...
Read More >>
Wineries Open Trails For Snowshoes, XC Skis And Fat Bikes (Plus Expand Winter Outdoor Service)
A handful of Leelanau wineries are inviting guests to make use of recreational trails on their properties ...
Read More >>