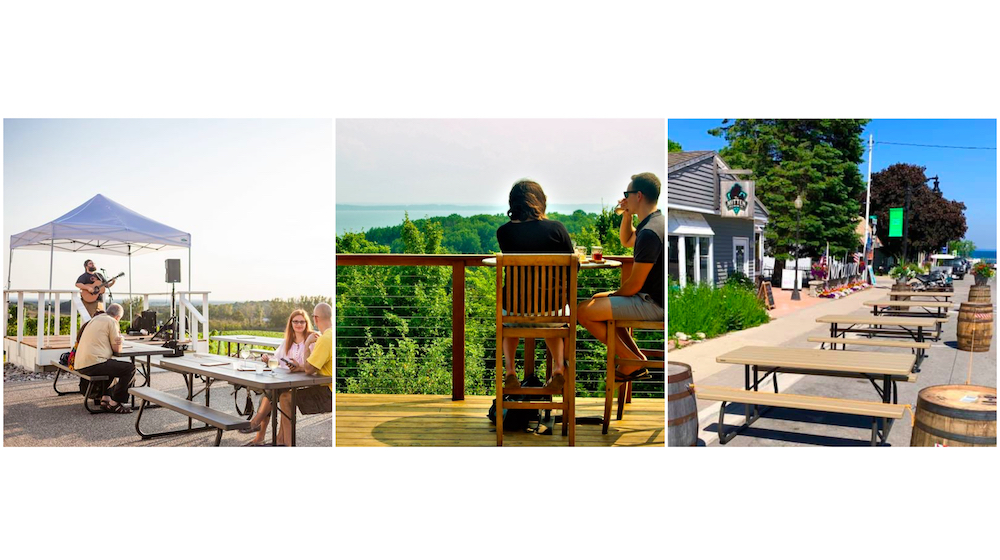 Leelanau Wineries And Breweries Are Open Under Newest Executive Order
By Emily Tyra | July 31, 2020
Several area wineries and taprooms issued clarifying notices via social media on July 31 — the day the newest executive order regarding indoor bar service goes into effect — indicating that they are open for service.
The Leelanau Peninsula Wine Trail's statement on Friday on behalf of all its member wineries says, "We're open for business and safe to visit! Recent changes in the State of Michigan do not impact access to wineries on the trail. We do recommend visiting www.lpwines.com and reaching out to wineries directly for clarity about individual safety protocols that are in place."
Rove Estate Vineyard & Winery co-owner McKenzie Gallagher tells the Leelanau Ticker, "We're definitely open and we continue to take tasting reservations and offer first-come, first-serve on our expansive covered deck and tented space. Some bars may be closed, but there are still plenty of wineries and breweries to give the escape we all need."
Gallagher adds that the expanded outdoor access at the winery, which happens to be on one of the highest points on the Leelanau Peninsula, has been paramount to following safety procedures this summer. "It is the perfect set-up…and it has one of the most unique views," she says. "We are grateful to be able to continue to serve our guests safely."
Also allowing guests access to views and varied outdoor spaces is Suttons Bay Ciders, which co-owner Madelynn Korzon explains is technically licensed as a winery, because the operation presses and ferments fruit.
"We have been getting calls and questions since the newest order came out," she tells the Leelanau Ticker. "To keep things clear for everybody: the new order to shut down bars does not include wineries."
A statement on Suttons Bay Ciders' social media continues, "We will be open for tastings, pints and fun. Please wear your mask in the tasting room and then pick from one of the many beautiful outdoor spots to enjoy your drinks at a safe distance."
Korzon adds that another common misinterpretation of the governor's executive orders is that the taproom "cannot give out samples."
"We are not offering samples, we are selling tastings," she says, with full safety procedures in place, including double-washing glassware.
In Northport, Mitten Brewing Company is serving guests outside only, including in their new pop-up patio on Nagonaba Street. The brewing company announced that is raising some prices effective this week: "It's been four years since we've had to do it here in Northport, and increases will be nominal—the price of most of the affected items will only be changing by $1."
The announcement shared that these price changes are being made to offset the rising costs of commodities and to put more staff back to work across its three locations. "Thanks to your outstanding support, we're still alive but like most restaurants, we're treading water," it states. "We promise to continue our dedication to transparency and community."
Comment
Say You Were A Fan First: Leelanau County's i.am.james
Who are the next big bright stars on the Michigan musical landscape? Who's the next band to ...
Read More >>
Help Needed: Who In Leelanau Is (Not!) Hiring?
A few are poised to grow. Others are maintaining the status quo. Among the employers urgently hiring ...
Read More >>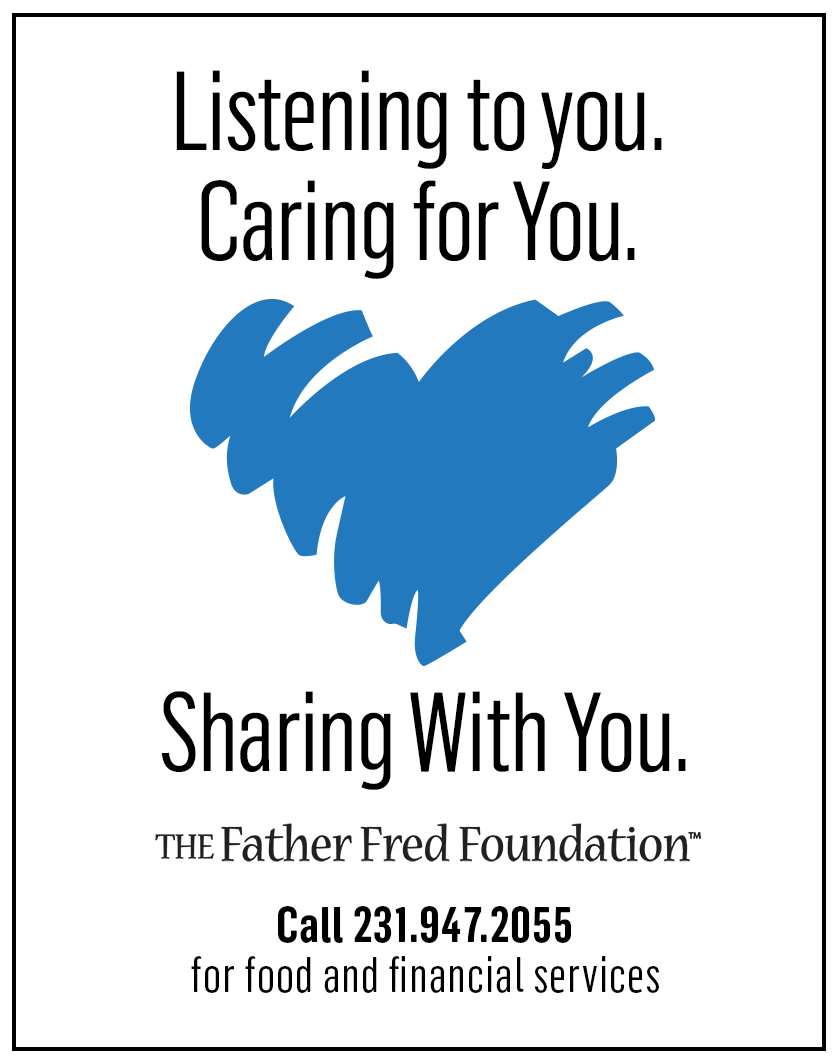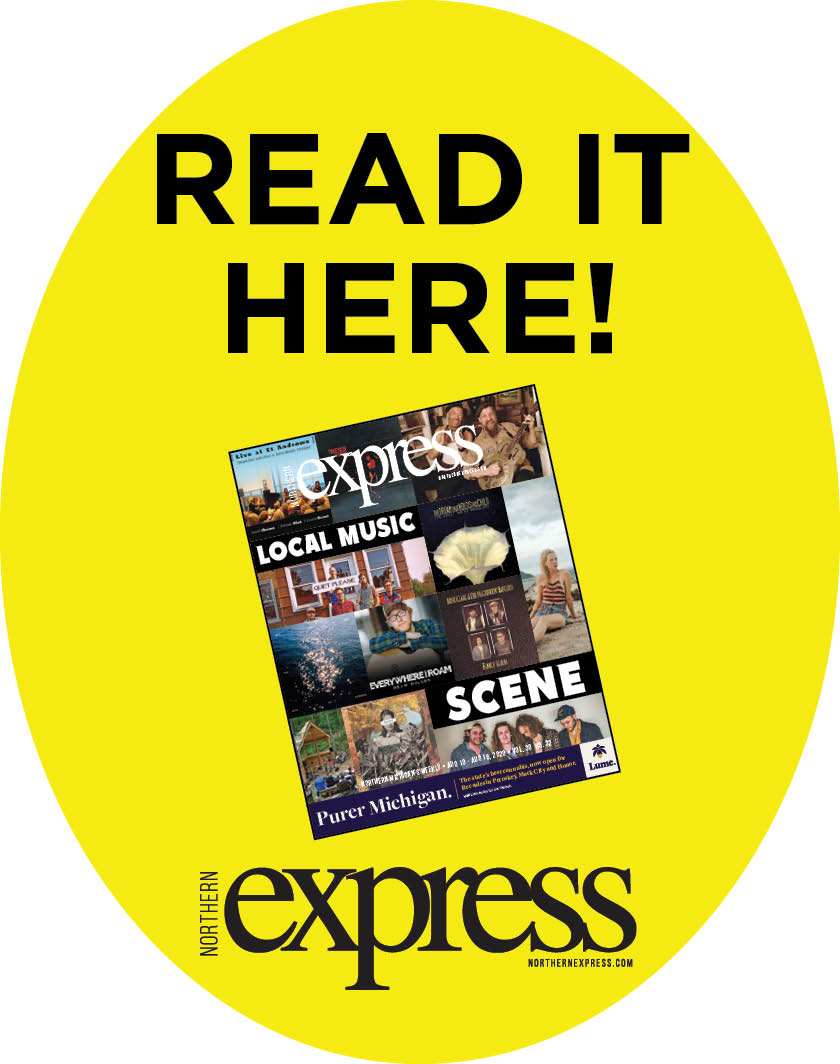 Lake Sturgeon Deaths Within Sleeping Bear Dunes Linked To E Botulism Outbreak Or High Water Temps
At least seven lake sturgeon — a fish currently listed on Michigan's threatened species list — have ...
Read More >>
Catch Perseid Meteor Shower At Its Peak This Week (Plus: Photo Tips From A Local Pro)
The peak of the annual Perseid meteor showers is this week — and the dark skies of ...
Read More >>