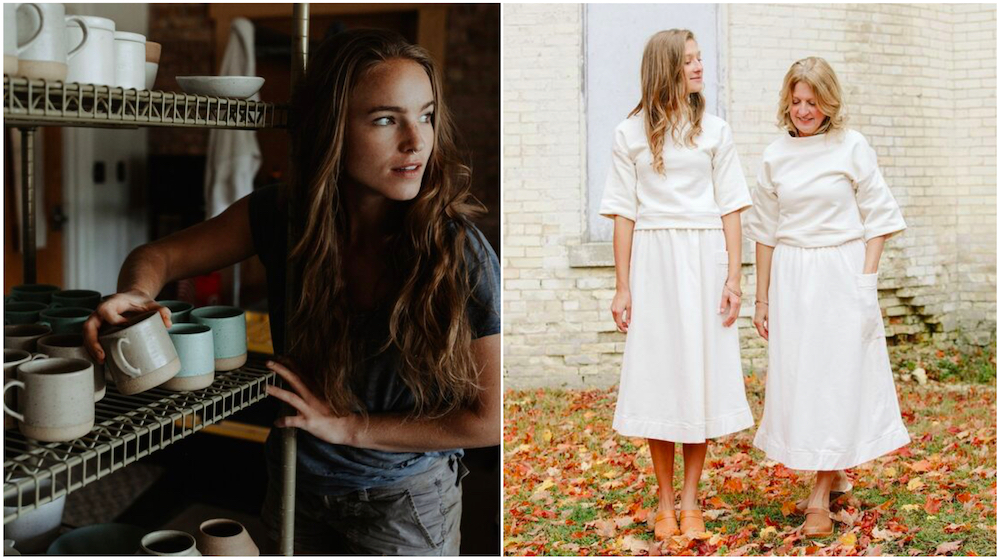 Leelanau's Makers Are Making It (With A Little Help From Their Friends, And Instagram)
By Emily Tyra | Nov. 9, 2020
In a normal November, Leland artist Kristin MacKenzie Hussey would be traveling an art show circuit across the region and beyond, sharing her bright, lighthearted watercolor prints and other hand-painted pieces with would-be holiday shoppers. "I normally do several markets this time of year," she tells the Leelanau Ticker. "In past years, locally, The Little Fleet Market, Warehouse Mrkt Holiday Market, and HollyPOP."
But with the pandemic putting markets of that scale on hold — along with the revenue they generate — independent artists and craftspeople in Leelanau County are doing what they do best: creating new paths for success.
Northport painter and furniture maker Jamie Morse says adapting to all kinds of circumstances is just the norm for artists, and the absence of in-person markets has caused artists think even more digitally—with some incredible payoffs.
"What I have found during COVID, is that consumers' need and the desire to have unique and well-made items hasn't stopped, and maybe even has grown," he says. "And though seeing art in person is the way to go, Instagram can be an incredible tool for showing art. What's nice is that it's democratic and eliminates any technical and design hurdles."
He says Instagram is the sole place he is showing work right now. And sales? "I feel very fortunate," he says. Morse is currently shipping paintings to England, San Francisco, and Seattle, in addition to delivering to art buyers here in Leelanau County.
Hussey seconds the notion that neighbors in Northern Michigan are a meaningful source of direct income. "Those who live here — or those who consider it to be their special place — are incredibly supportive of their local makers and artists. I'm hearing people say that they're trying more than ever to only shop local or handmade this holiday season in order to support the makers who have missed out on holiday markets and help lift up our local maker community in these crazy times."
Like Morse, Hussey is sharing her work on Instagram, and generating buzz through virtual releases, such as her Towns of M-22 series, where she painted her way around the coastline of Leelanau and Benzie Counties to release an iconic watercolor the third Wednesday of each month. And, "I just launched the new winter line [last] Monday, featuring our first ever fabric designs." Joy and humor are hallmarks of Hussey's work, which she says is resonating with audiences right now. "I wanted these pieces to be uplifting during these dark and uncertain times."
Clothing designer Abby Foster of Suttons Bay also leaned into our current global state when designing her fourth cold weather collection, launched just days ago. Foster, who started her handmade sustainable clothing brand Toile & Stripes in the fall of 2016, explains, "since people's lifestyle right now is fairly home-based, I've designed pieces where the main focus is comfort, but they are also more structured and move with you. These are pieces that I'd wear right now, at home as a single mother taking care of my son and his dog, and working in the studio, then be able to go grocery shopping or jump online for a meeting."
She continues, "This is the best year I've ever had. I had quite a bit of inventory ready for some markets in early 2020 when COVID hit, so in April I decided to throw up a launch on Instagram. I sold out of everything in 48 hours."
Foster adds, "Sales went up 250 percent in the first 5 months of 2020."
That's correct: in the first few months of this year, in a pandemic, Foster far surpassed her sales from all of 2019. Now keeping up with inventory is her biggest 2020 hurdle: "I don't sleep very often," she laughs.
Laura Brown of Empire, whose business Lou Pottery specializes in handmade ceramic pottery, also had a surprise sell-out with an Instagram launch she did in recent days. In just hours from posting, she had sold 75 percent of her inventory.
"This was both wonderful and unexpected," she says. "I was watching people check out, and then go back and order more pieces." About half of the customers were first-time shoppers, and Brown is shipping her work all over the country. But she adds, "locals are the strongest part of my customer base for sure, and, truthfully, I'd be bummed if they were not."
Brown shares her Traverse City studio space with Poppy Things' owner/designer Chelsey Skowronski, who sews her own handmade linen towels and clothing. On Saturday, she celebrated one year in her brick and mortar storefront in downtown Suttons Bay, where she sells her own pieces plus other handmade goods. She recently hired shop manager Scott Rodger so that she can refocus her efforts on her first passion: fashion design.
"Thank you to all that have supported us throughout this incredibly strange first year in the shop," she told her clients and neighbors in a newsletter last week. "When we were able to reopen this summer, it was much busier than I anticipated. I've had time to rest, recover, and feel creativity seep back into my hands. I'm feeling confident that things can only go up from here."
And just up the street at Moraine in Suttons Bay, Kelsey McQuown is also applying positivity to the balancing act of being a working artist maintaining a storefront and workshop space. At Moraine, which has been open for a year and a half, she shows her own work as well as that of local makers.
McQuown, a jewelry designer, used to do about 25 shows a year, "going from the East Coast to the West Coast, from LA to San Francisco to Seattle to Portland," she says. "Being stationary is great. It's a welcoming, calming thing. And being in one location allows a longer-term connection with the customer. The scariest thing was not knowing if that would still exist right now. In my experience that connection is still here and some ways has been strengthened."
Nevertheless, McQuown is navigating a holiday season without a huge component of her business model: workshops and pop-ups, and in-store markets. "All of that is on hold and it is a huge change from last holiday season," she says. But she says she will offer a safe, in-person experience for shoppers to explore the art made here — and not just her own.
"The truly exciting thing for me is being able to share so many different stories for so many different artists. It is the second-best thing to buying directly from the artist and connecting with an artist personally. I really feel lucky to be able to share their stories."
Finally, in other makers market news from the County: both the Glen Arbor Holiday Marketplace and the Northport Arts Association have adapted alongside artists — and are both providing online venues for locals to shop fine art and crafts this season.
Photos: Empire's Laura Brown of Lou Pottery; Suttons Bay-based Toile and Stripes' recently launched Cold Weather Collection, photography by @megsimpsonphotography; makeup & hair by @naomi_goodpeoplehair; modeled by @alexa.grambush and Suzanne Grambush
Comment
Property Watch: Landmark Bicentennial Barn Property Just Listed
Bikers and motorists on M-22 near historic Port Oneida (1042 West Harbor Highway, Maple City) have long ...
Read More >>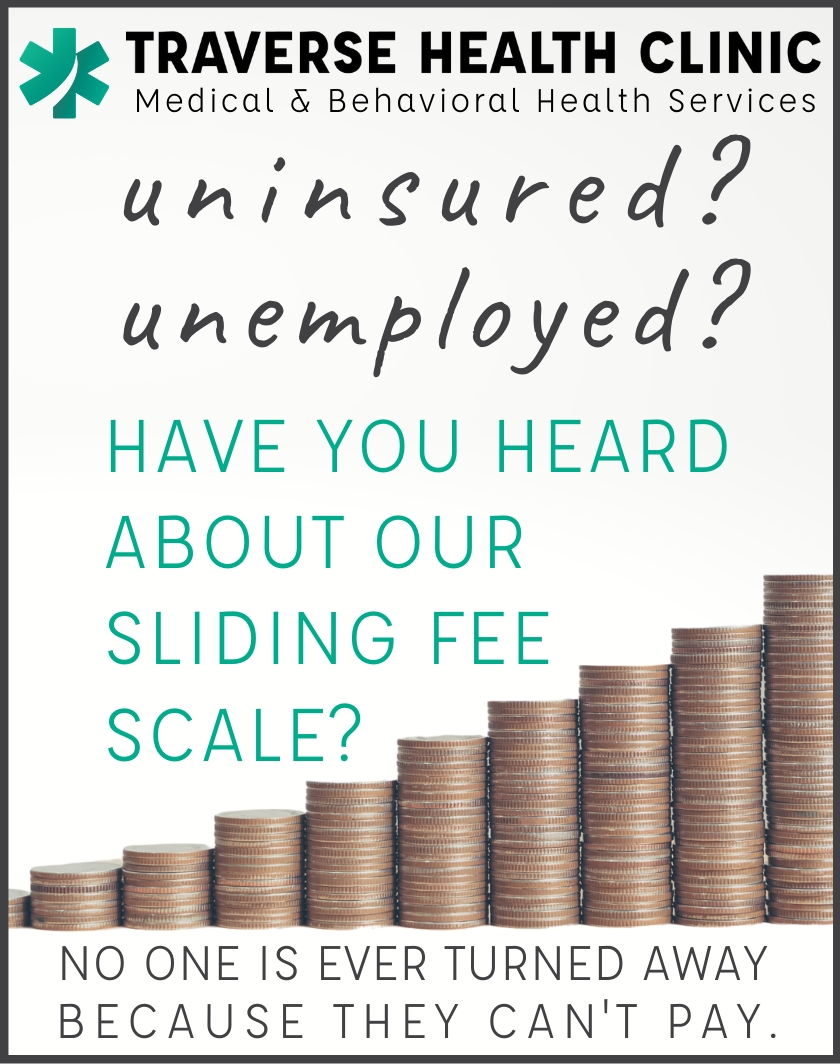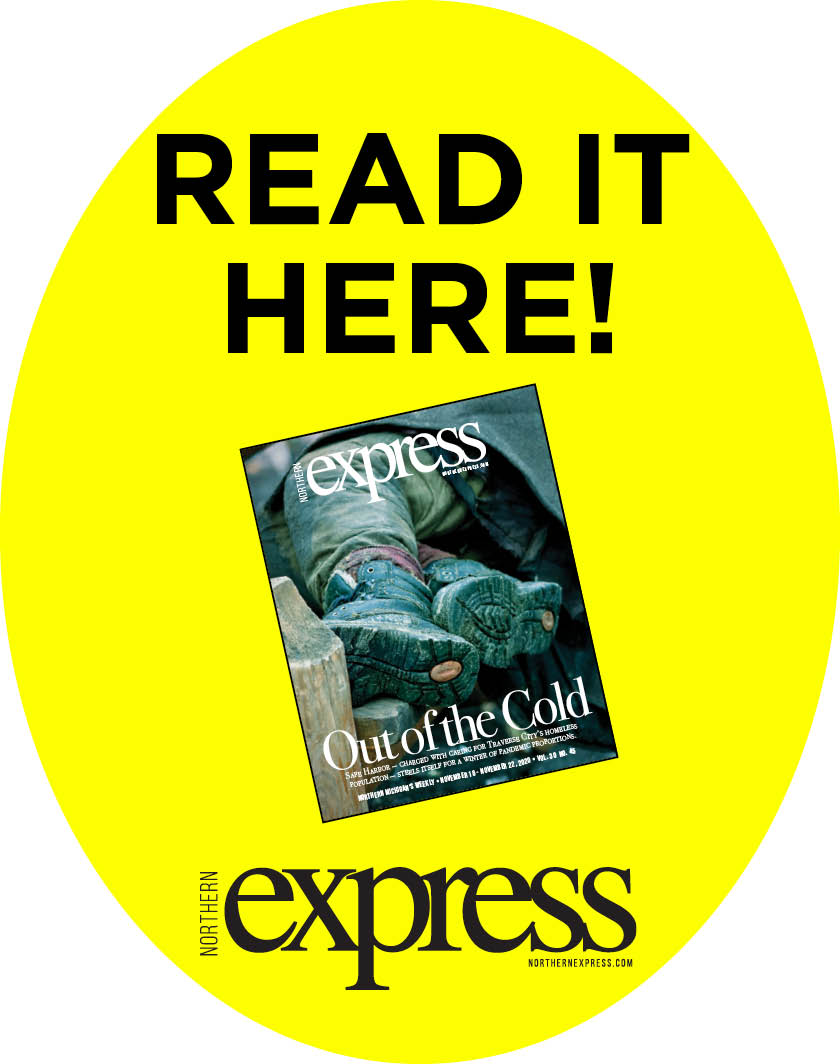 Eight Northport Small Businesses Receive Boost During Pandemic
Leelanau Township Community Foundation, in partnership with Venture North, just awarded a second round of grants to ...
Read More >>
EGLE Dismisses The Tribe- And Citizen-Led Challenge Of Nestle's Water Withdrawal Permit; Welcomes Review Of The Law
The Michigan Department of Environment, Great Lakes, and Energy (EGLE) has dismissed the case challenging the 2018 ...
Read More >>