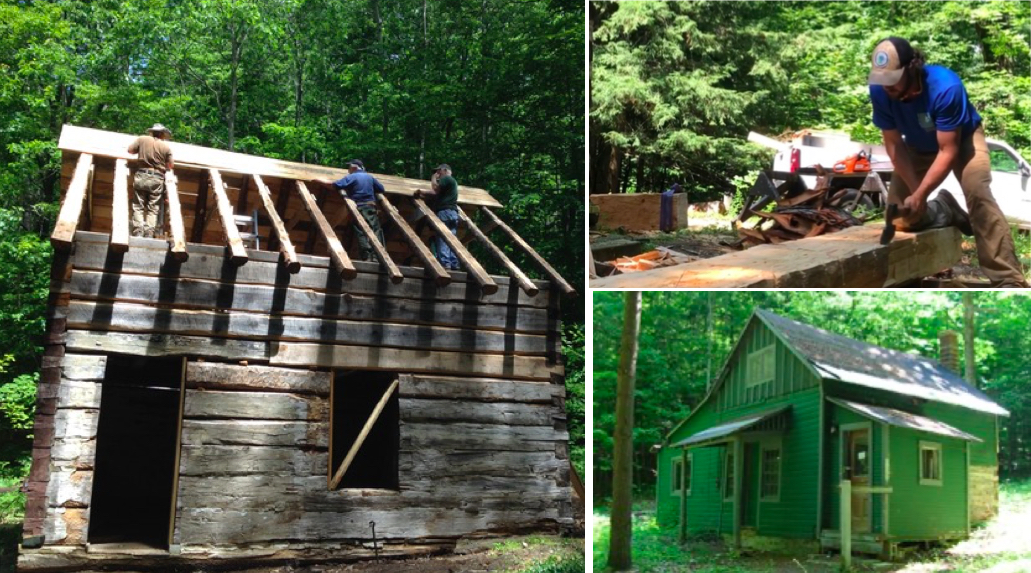 Volunteers And Local Contractors Help Save A Pioneer Cabin On Bohemian Road
May 3, 2021
With the demands of the current housing market, our local builders in the region are working extra hard these days. Even so, some like Barry Jones of JonesCraft Timberworks (pictured top right) and Kevin McCarty, owner of Glen Arbor's Blue Bay Builders, are rolling up their sleeves to save some way-back Leelanau history.
With the help of many more volunteers from Preserve Historic Sleeping Bear (PHSB), the two have played a critical part in restoring the oldest structure on the mainland of the Sleeping Bear Dunes National Lakeshore (SBDNL). Some backstory: The Kraitz Cabin is a small log cabin on Bohemian Road, south of M-22, built — in the typical Czech tradition — between 1856 and 1860 by Bohemian immigrants Francis and Antonia Kraitz their family. According to the Sleeping Bear Dunes National Lakeshore, the cabin looked like a little green 1940s era cottage when the Park Service took ownership. But upon closer inspection of the structure, a well-preserved hewn-log cabin was found underneath the clapboard siding.
Sadly, the cabin was thought to be a goner after a tree fell on the structure in 2014, and the cabin below quickly deteriorated, despite the park's efforts to patch its roof. A true fix wouldn't be quick, or simple; saving the cabin would require finding several logs to match the originals in size, material, and appearance. Enter local builder Kevin McCarty, who in 2015 offered PHSB some hemlock trees he was removing from a property. Turns out, the donated logs were exactly the large size needed, so he milled them. Since then, two hired log contractors and many volunteers have had a hand in saving the structure. After they rebuilt the loft floor, roof, and gable ends; removed the deteriorated floor; and redirected the drainage around the building, contractor Barry Jones recently began completing the last of the log replacements. Want to pitch in? The PHSB still needs volunteers this June to rebuild the cabin floor, chink logs, and rebuild windows. For more information, check out opportunities on PHSB's website, or call 231-334-6103.
Pictured: the cabin today; and with its green clapboard siding (taken by Kerry Kelly in 2007).
Comment
4 Homes In Leelanau Under $250k: Inside The Desperate Hunt For Affordable Housing
The tsunami of people buying property on the Leelanau Peninsula — many second-home shoppers from downstate and ...
Read More >>
Striving To Be Recycling Superstars In Leelanau County
Leelanau County is launching a major countywide campaign to improve the quality of materials residents recycle at ...
Read More >>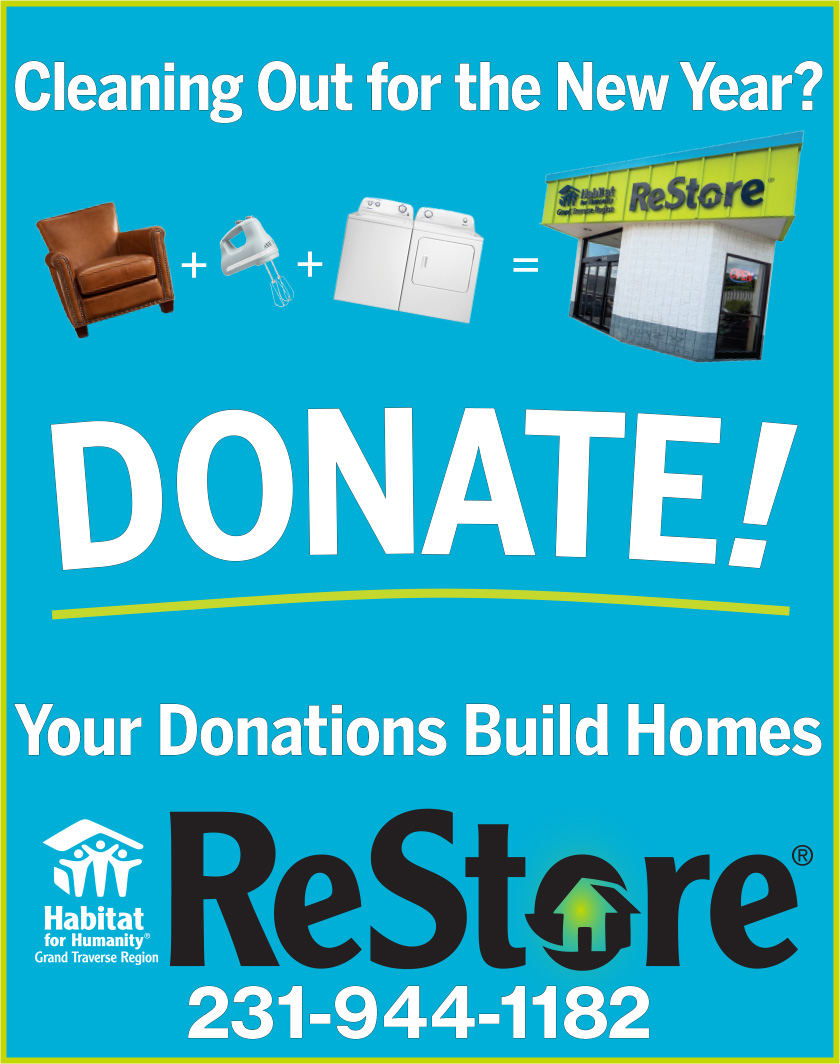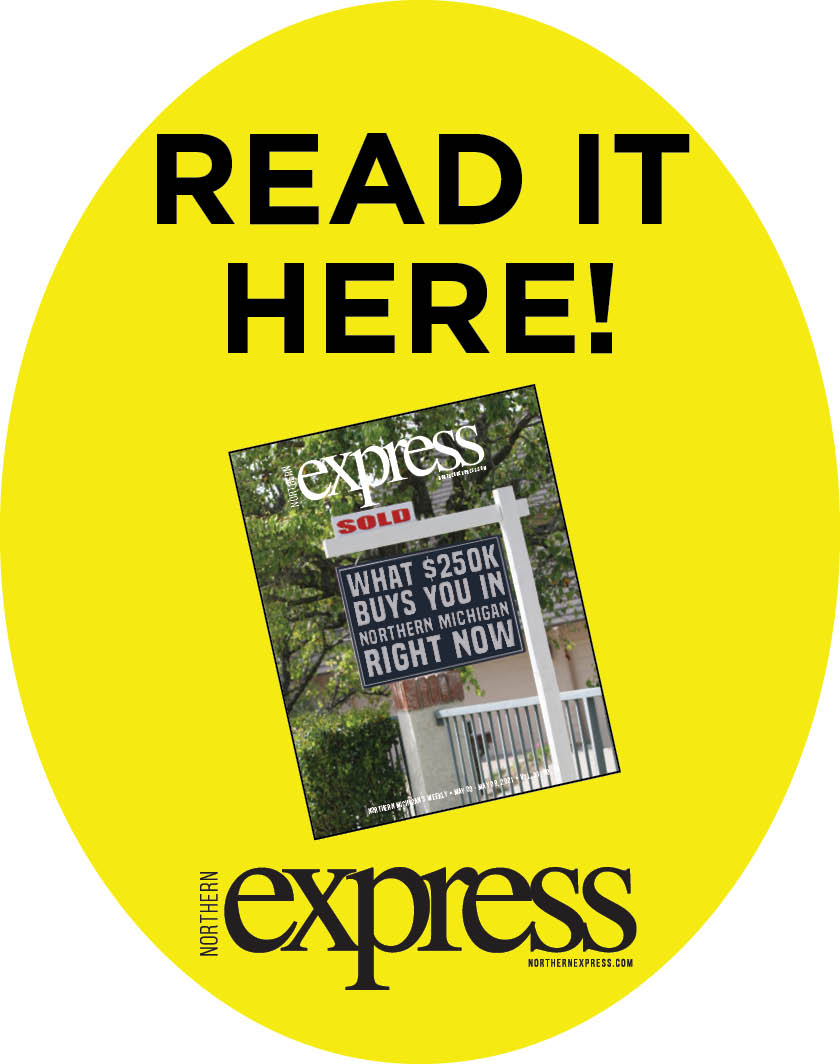 Some Of The Region's Top Chefs -- Including Those At Blu and 9 Bean Rows -- Share Their Secret Weapons
In the latest issue of the Northern Express, (the Leelanau Ticker's sister publication) check out ...
Read More >>
Property Watch: Lake Life In Empire
For those who have wondered who lives in the beach house perched next to the lighthouse at ...
Read More >>