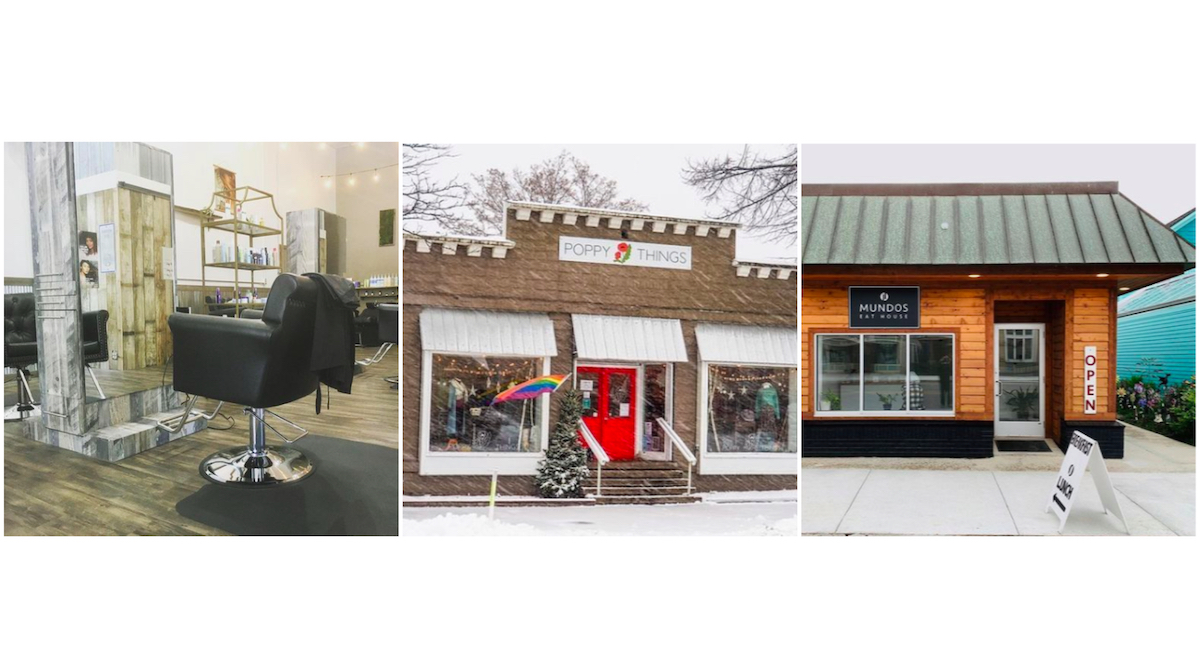 Making It: A Tale Of Three New Businesses In The Heart Of Suttons Bay
By Emily Tyra | Jan. 6, 2021
The Leelanau Ticker recently checked in with three Suttons Bay retailers/restaurateur who opened just prior to — or during — the pandemic for an off-the-cuff update. Here's the latest news from these relative newbies in the village (though it may feel like a lifetime has passed since their opening day):
Refuge Industries: Refuge Salon and Refuge Salvage Works
The home décor shop and Aveda salon venture for Mitchell and Charynn Meoak of Maple City opened in May, after being delayed due to the stay-at-home executive order declared the very week as their planned opening in March.
Today, says Charynn Meoak, the retail business for Mitchell's wood salvage pieces, handmade knives, curated antiques, plus Aveda products, and local apothecary goods is "extremely busy," with an uptick in custom client work as well. On the salon side, their employee count is now at three, "and this spring we will be hiring another stylist, nail tech and receptionist." Meoak also plans to hire part-time stylists to support wedding clients this summer.
More news: the loft space in the historic building at 117 Broadway is now undergoing renovations for nail services, which Meoak estimates should be up and running by mid- to late-January.
Poppy Things
The clothing and accessories shop offering Michigan-made goods — in addition to eco-focused garments and décor handmade by the owner, Leelanau native Chelsey Skowronski — just celebrated one year in business. She wrote, "I feel so gosh darn lucky to be ending this year on a high note…when Michigan shut down in March I thought to myself, 'this is it. My business is only 4 months old and it's already ending.' But you all rallied and kept us afloat. The summer was our first in the storefront. I was simply amazed! By the fall I was able to hire my first full-time help.
"This year has been one like no other," she added. "Our community is our top priority and we will not ease up on trying to keep our community safe."
One year in, in addition bringing on shop manager Scott Rodger in order to refocus her efforts on fashion design, Skowronski recently put out a call for artists to feature in the shop in 2021, and hints to the Leelanau Ticker that there is an expansion/renovation coming to Poppy Things soon. Finally, she notes that both the online/in store shop will be closed for a short winter break Jan. 10 to Jan. 17.
Mundos Eat House
Dan and Melissa Clark, owners of Mundos Roasting & Co., opened a sister eatery to their coffeeshop called Mundos Eat House in late May. Reflecting on the past months operating in what he calls "probably the greatest little town in the world," Dan Clark says, "Suttons Bay has certainly kept us quite busy this year. It worked out well that we were set up as a take-out model with the bans on indoor dining."
Clark explains that they have temporarily locked the door to the Eat House and moved to all takeout orders through the Mundos coffeeshop or by phone. "As things slow down for the winter, we always need to reduce staffing. We are able to function with less labor by consolidating our POS to one place," he says.
Meanwhile, the menu has expanded to include "new waffles and sandwiches with cozy winter vibes. The cinnamon roll waffle is my all-time favorite. The apple cheddar croissant bun sandwich has been a customer favorite.
"We are really happy with the response and love from the Suttons Bay community."
He adds that they will open the doors for customer orders on the Mundos Eat House side again in May.
Comment
Free Entry To Sleeping Bear Dunes To Celebrate Martin Luther King, Jr. Day
Sleeping Bear Dunes National Lakeshore Superintendent Scott Tucker is pleased to announce that the entrance fee to ...
Read More >>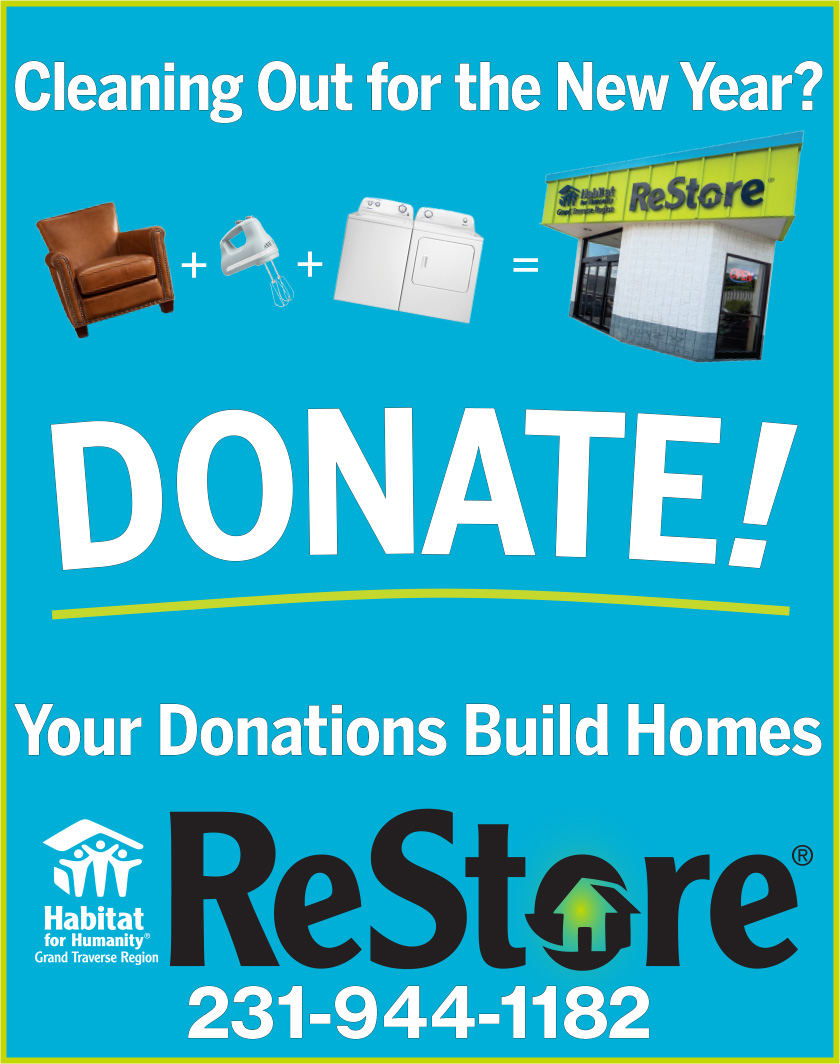 The Front Porch Seeks Support For Suttons Bay's Laundry Project
The founder of The Front Porch in Suttons Bay, Bobbie Eggert, will be honored the weekend of ...
Read More >>
Wineries Open Trails For Snowshoes, XC Skis And Fat Bikes (Plus Expand Winter Outdoor Service)
A handful of Leelanau wineries are inviting guests to make use of recreational trails on their properties ...
Read More >>