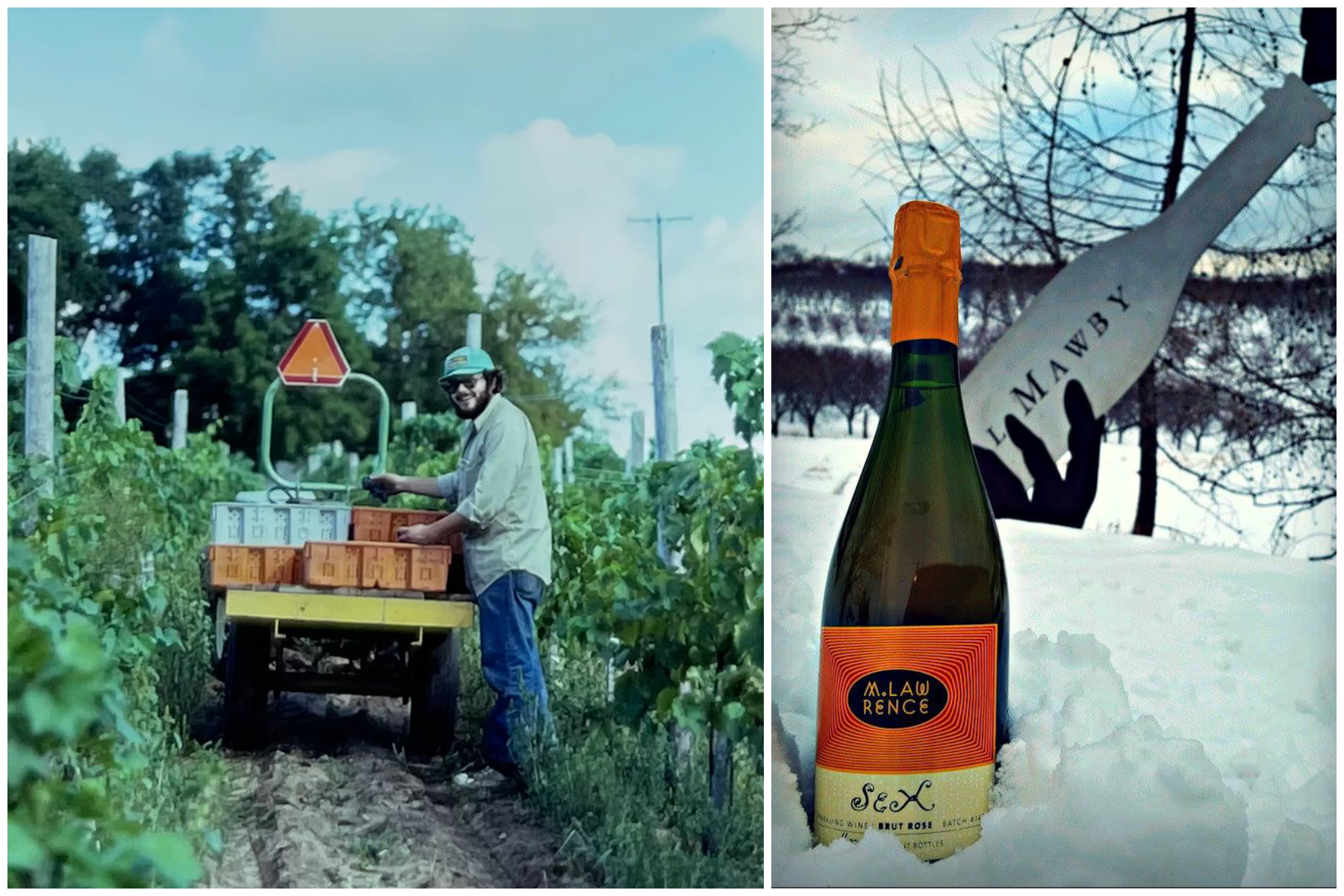 MAWBY Mondays, Part 1: 50 Years Of A Flagship Leelanau Winery
By Craig Manning | July 10, 2023
Today, Leelanau County is a bona-fide wine tasting destination. The Leelanau Peninsula Wine Trail is a juggernaut that spans more than 20 different wineries, and it would be borderline impossible to drive any road in the county on a summer weekend without seeing at least one wine tour bus shuttling a bachelorette party from vineyard to vineyard.
That story, of how Leelanau became the wine country it is today, dates back more than half a century, and effectively kicks into high gear with the origins of MAWBY Vineyards and Winery, which was officially established in 1973. To mark the 50th anniversary, the Leelanau Ticker sat down with a small group of MAWBY insiders to learn more about the origins of the business and the evolution of Leelanau wine. Join us today and for the next two weeks for "MAWBY Mondays," a series of oral histories documenting this fascinating 50-year journey.
Larry Mawby (MAWBY founder and namesake): I graduated from college in 1972 and decided I was done with academia. I considered going to grad school but decided against it. I was interested in writing, but didn't have anything to write about. But my family had been fruit growers for a couple of generations, and my father was actively growing tree fruits in a number of areas around west Michigan. I wasn't really interested in what he was doing, but I was intrigued by the possibility of growing an agricultural product on a small scale and making it work financially. It looked to me at that point – when I was 23 – that growing wine grapes and making wine was a possibility.
There weren't any wineries [in Leelanau County] at that point. But Bernie Rink from Boskydel Vineyard had been growing grapes for about a decade on a small scale, and he was expanding his vineyard with the idea of officially opening a winery within 2-3 years. And so, I thought it would be worth giving it a shot to see if we could grow grapes and make wine, and if anybody would want to buy it.
Bernie Rink planted the first 15 acres of Boskydel Vineyard on the east side of Lake Leelanau in 1970, officially launching the first commercial vineyard in northern Michigan. The Boskydel tasting room opened in 1976 and operated until 2017. Rink, who Mawby describes as the godfather of Leelanau wine, died in 2018 at the age of 92.
Mawby: In 1973, I spent the whole wintertime talking with Bernie about grape varieties that he had experimented with in his vineyard, as well as varieties that he hadn't had time to experiment with yet. Then, in the spring, I planted about 20 Different varieties that were most French-American hybrids Bernie hadn't experimented with yet.
That planting marked the start of MAWBY, though it wouldn't be called that for years. In ensuing seasons, Mawby planted additional vineyards on various properties his family owned – and started acquiring new land to expand the winery's footprint.
Mawby: In 1975, this particular parcel of land [where the MAWBY and BigLittle tasting rooms sit today] became available, and I purchased roughly 32 acres from a group of professional people from southeastern Michigan who had bought three or four farms here. They owned everything from here to the lake, and their goal was to develop a golf course and a housing development, but the sale of this parcel to me was the clear evidence that they were failing. It was an effort to get enough money to pay some land contracts on some of the other land. One of the partners that was involved in this was a realtor, and he took the cash payment that I made for the land, and he his secretary, and they ran off to Mexico with the money.
Soon, that whole project unraveled. And so, where Ciccone Vineyard is, and where Sutton's Bay Ciders is, and where Willow Winery is, and everything down to the old Hawkin family barns, that was all part of the land these guys owned. Three vineyards sprang up out of what was going to be a golf course.
We built [what is now the BigLittle building] in 1977 and started making wine here in 1978. The upper level was my house, and then there was a stairway that went down to the cellar, where we started making wine. It was a live upstairs/work downstairs typical farming operation.
Soon, there were two winery tasting rooms on Leelanau County: Boskydel and Mawby. The Leelanau wine scene was off to the races, but was still dwarfed by what was happening on the neighboring Old Mission Peninsula.
April Stuck (longtime MAWBY tasting room employee): I've been a property owner here since the '80s. I didn't live here at the time, but we used to come up, and it was very exciting to go wine tasting. At the time, that mostly meant Old Mission, because there were maybe five or so Old Mission wineries at that point. But I remember distinctly coming [to MAWBY] for the first time, because this was one of the very first ones on Leelanau. And it was really fun to come here, because Larry was starting to do something different by making sparkling wines.
Mawby: It was 1984 before I started making sparkling wine. I had a few a few vintages of various table wines made from grapes grown from these vineyards that I had planted. And then we also started buying some grapes from downstate in the early/mid-80s. But in 1984, I decided to try making sparkling wine. I'd always looked at it as a wine style that I thought was really suited to this area. But it's more difficult to make. You do all the stuff you're going to do to make a table wine, but then you ferment it again and do a whole bunch of extra steps. Then finally, months or years later, you end up with sparkling wines. So, it wasn't something that I economically had the ability to do early on. I needed to turn grapes into wine and sell them and get the money.
Stuck: It also used to be that sparkling wine was thought of as being only for special occasions. Normally, people just didn't drink that on a daily basis.
Mawby: Sparkling wine remained a really small part of what we did until the late '90s, when I made the decision to focus on sparkling wine. That was probably 1996 or 1997, and at that point, 15 percent of what we did was sparkling wine. So, the decision that I made then was essentially to junk 85 percent of our product line and move on. I think it was 2000 – and I could be off by a year or two – but I think that was the first year we made no table wine.
Right around the same time that MAWBY pivoted to an all-sparkling lineup, the winery hit upon what is today its most iconic product: The sparkling rosé known simply as "Sex."
Mawby: [Sex] started probably around 2000. At that time, we had a few young ladies that worked in the tasting room who complained to me – not terribly seriously, mind you – about the names of wines and how difficult they were for people to pronounce. Customers would come in and ask, 'So, is it REE-zling or RYE-zling' and the staff was getting annoyed. And I said, 'Well, just because the name is short and easy to say doesn't necessarily mean it'd be better for you. What happens if we had a wine called Sex, and you had to spend all afternoon at the bar saying, 'Would you like to try some Sex?' And they were mortified.
I went right back to my office after that and filled out the application to get label approved for Sex. I assumed [the Alcohol and Tobacco Tax and Trade Bureau] would just reject it, because they were really weird about stuff back then. But three weeks later, the application came back approved. And I immediately told my staff, 'Well, we are no longer making a sparkling rosé; it's now called Sex.'
At the time, no one really bought pink sparkling wine. We were selling 80 cases a year. The first year it was called Sex, we sold 1,200 cases.
Mike Laing (current MAWBY owner): In 2022, we sold 13,000 or 14,000 cases [of Sex].
Mawby: The growth in popularity [of Sex] was a wonderful thing, but also a huge problem, because we didn't have that kind of inventory. Fortunately, if you add red wine in the dosage [the mixture of wine and sugar that goes through a second fermentation process to create sparkling wine], you get a sparkling rosé. I had been making custom wine for a number of other wineries that will remain nameless, so we had some substantial inventories of bottle-fermented white wines that we were making for other people. I was able to buy that inventory back from them and make it pink, and we started selling that as Sex, just as we were starting to run out of product. We did that for the first two or three years.
One could get cynical about the fact that the blend of wines that are used for Sex has changed dramatically over the years. But I'm not aware of any consumer that has said, 'Last year I had Sex and it wasn't the same as this year.'
To be continued...
Pictured: Left, Larry Mawby working the vineyard in the early days; right, a bottle of Sex.
Comment
A Historic Great Lakes Mapping Project, Right Here In Leelanau County
Contrary to popular belief, the oceans aren't the only bodies of water on Earth hiding a few ...
Read More >>
Property Watch: Gateway to the Forest
How'd you like it if your backyard butted up against a sprawling, 1,000-acre plus tract of forest ...
Read More >>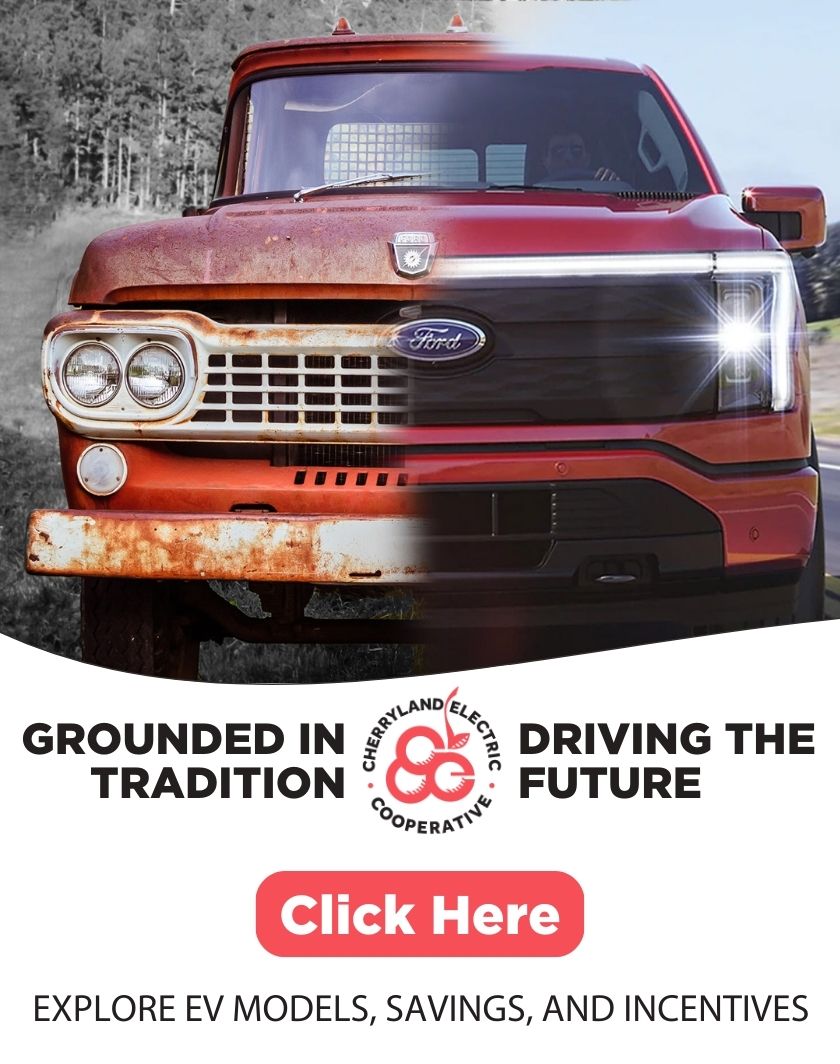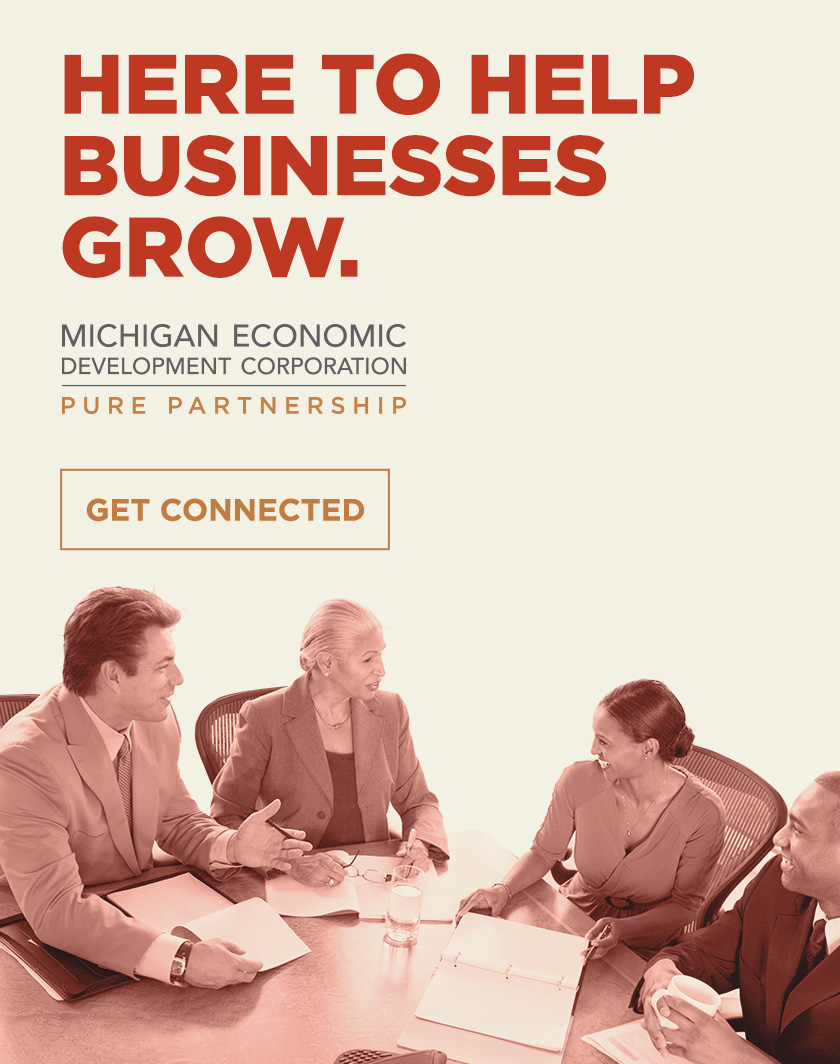 Bridging the Signal Gap: Verizon, T-Mobile Plan More Cell Towers to Boost Coverage
Dropped calls, undelivered texts, and sluggish data connections throughout Leelanau County have prompted frustration and raised concerns ...
Read More >>
Leland Township Considers USDA Financing For New Offices, Future Expansion Project
A loan from the United States Department of Agriculture (USDA) could save Leland Township more than $10,000 ...
Read More >>