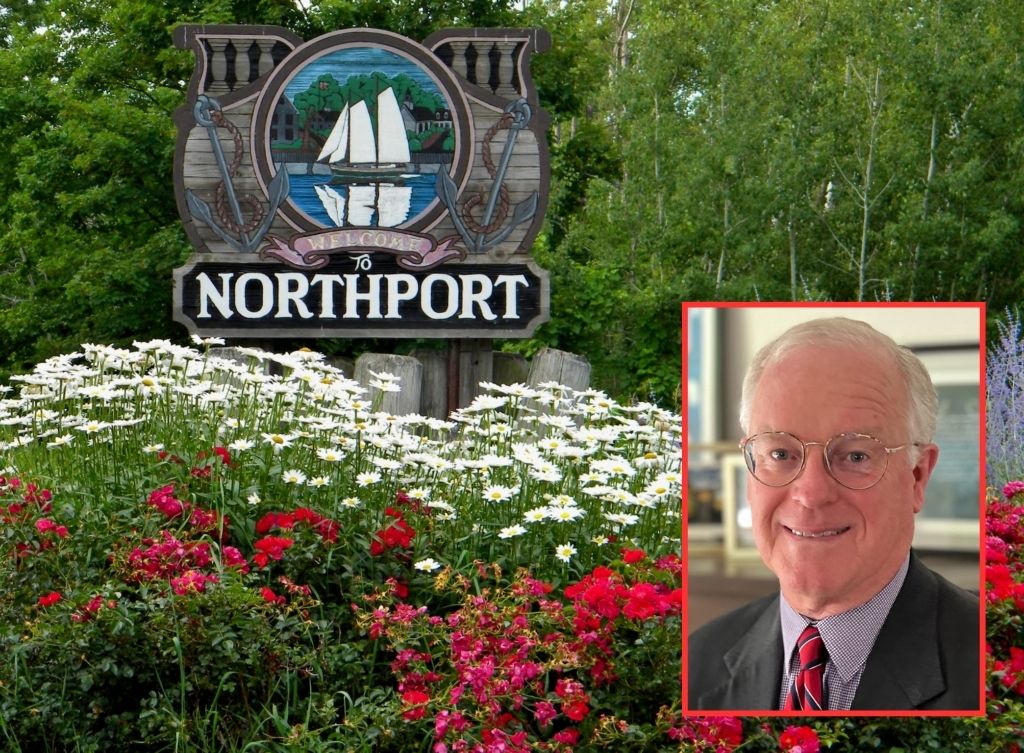 Meet Northport's New Leader
By Art Bukowski | Sept. 11, 2023
Northport has a new village manager after the village council recently voted to hire James Dyer. Dyer will start part-time this month and be full-time by Oct. 1, taking over for interim manager Chet Janik.
The Ticker caught up with Dyer to hear what challenges lie ahead as he takes over. Dyer, 69, is an Ann Arbor native and practicing attorney who spent almost his entire career working in municipal law, advising and representing various cities, counties, villages and more across the state. He lives in Marshall (where he also spent more than three decades serving in various elected and appointed positions) but is in the process of relocating to Leelanau County.
The following is a condensed version of Dyer's conversation with The Ticker.
Ticker: What are your connections to northern Michigan?
Dyer: Every year, the Michigan Municipal Risk Management Association would have their annual meeting at the Grand Traverse Resort in August. Probably nearly 30 years ago, my wife said there was this place called Cherry Republic she wanted to check out…and we fell in love with Glen Arbor, basically. Every year we'd come up to the annual meeting, take a visit to Cherry Republic, go to Art's Tavern, that kind of thing. But we only got to do it once, maybe twice a year. I really had a soft spot in my heart for Leelanau County. During COVID…I saw these quarter-share condos at the Homestead that were pretty reasonable, so in September of 2020 we bought one. Now we've been coming up 12 weeks out of the year.
Ticker: What got you interested in the position?
Dyer: I really looked at the Northport job as an opportunity to do something completely different. I've always thought that it's fun being the advisor to the decision maker in a municipal context, but I've never been the decision-maker. One of my very good friends down here who is about my age took a position as a village manager, never having done it before…he said if you have a good, supportive village council, it's a wonderful job. I was either going to retire or find a new challenge, and this is it.
Ticker: What's on your agenda for the first six months?
Dyer: Based upon what I've heard from the village council, and from my conversations with Chet Janik, what they've really talked about is…you have a village that runs very well; you have good employees and good village council, but what they need is procedures. They need standardization and systems rather than doing it the way they've always done it or the way that just seems right. They really want a professional government, and they want a leader. I'm interested in the challenge of finding ways to do things differently. So I don't have anything specific to accomplish, but I want to take the government itself up to a different level, and once we've done that, we can decide which way we want to go.
Ticker: What are Northport's biggest assets?
Dyer: In particular, the ambience of the place is unmatched. In Marshall, I had years on the planning commission and zoning board of appeals, four years as a city council member and four years after that as the mayor. One thing we really struggled with in Marshall was economic development. How do we get somebody to want to live and work here? I used to joke and say that all that we need to do is move Lake Michigan to Michigan Avenue in Marshall and we'd be fine. So it's ironic that I am going to now be in what I think is the most beautiful marina town. In my mind, the place is a jewel, and (the marina) is the best physical asset of the town.
In a cultural sense, I've seen the exact same passion for the town that I've seen in Marshall, and I know that's something I can work with. In Marshall, we might not always agree on technique or process or tactics, but we all want a better place. We're all on the same page and we want to move Marshall forward from point A to point B. In Northport, I've seen the same thing I've experienced here in Marshall, but with the physical assets that are unmatched. The residents in Northport have clear passion.
Ticker: What are Northport's biggest challenges?
Dyer: Northport is not unique in this, but one of the biggest challenges is going to be workforce development. And not because people don't want to live or work here, but because they can't afford to live here. This is going to be a nut that's very difficult to crack. And it's largely because it is such a wonderful resort community…how can you incentivize people to rent year-round to someone so they can live and work here when they can rent during the high season for 10 times as much? It's going to be a huge challenge, but it's something as a community we have to address. I know that they also have some zoning issues and land use issues they want me to delve into.
Ticker: How do you plan to connect with village residents?
Dyer: One of the things I plan to do is to walk around town and talk to people. There's a lot to be said for social media and other communication…but there's no substitute for looking someone in the eye, shaking their hand and saying "I'm the new village manager in town, what can I do for you? Is there any way I can help you? What problems are you encountering?"
Comment
A Historic Great Lakes Mapping Project, Right Here In Leelanau County
Contrary to popular belief, the oceans aren't the only bodies of water on Earth hiding a few ...
Read More >>
Property Watch: Gateway to the Forest
How'd you like it if your backyard butted up against a sprawling, 1,000-acre plus tract of forest ...
Read More >>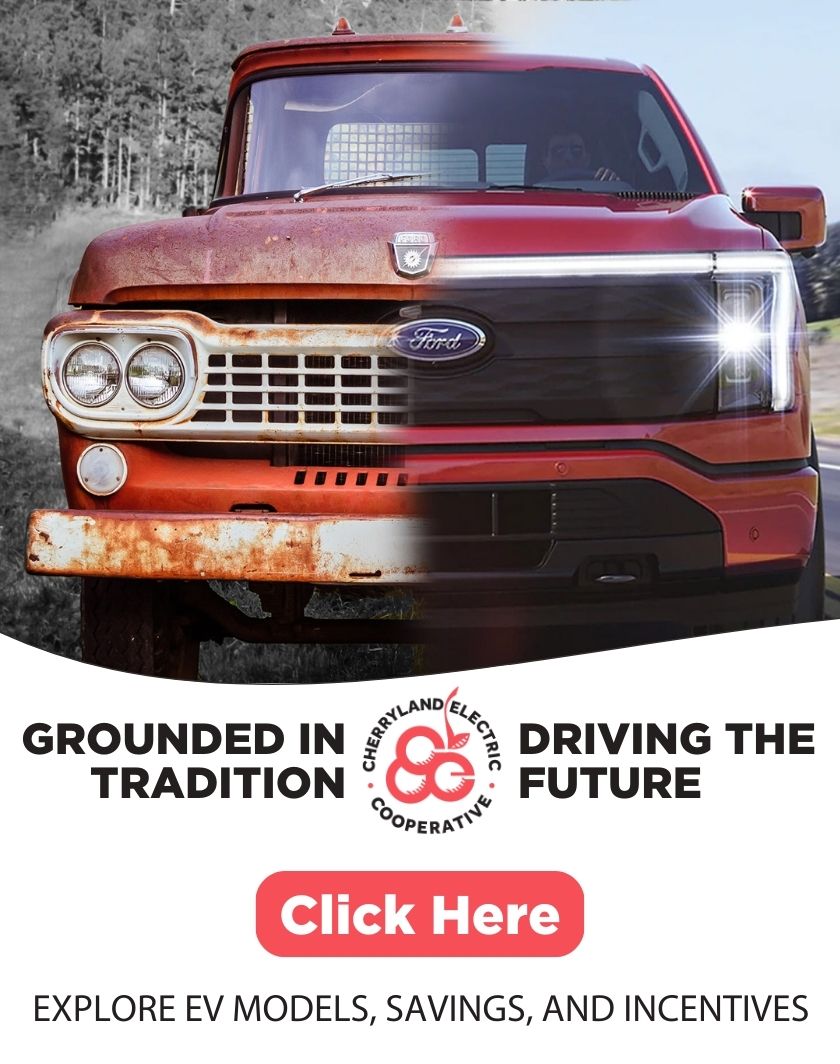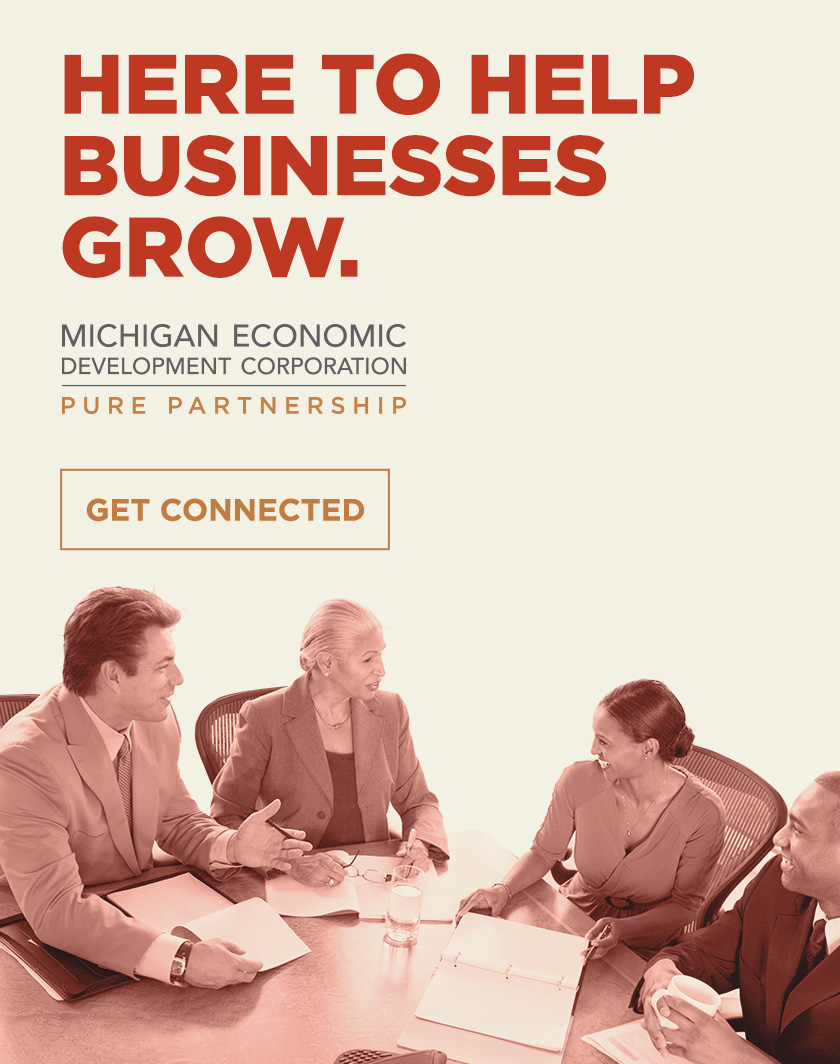 Bridging the Signal Gap: Verizon, T-Mobile Plan More Cell Towers to Boost Coverage
Dropped calls, undelivered texts, and sluggish data connections throughout Leelanau County have prompted frustration and raised concerns ...
Read More >>
Leland Township Considers USDA Financing For New Offices, Future Expansion Project
A loan from the United States Department of Agriculture (USDA) could save Leland Township more than $10,000 ...
Read More >>