Meet The Eleven Artists Who Will Live And Work At Leland's Tusen Takk In 2021-22
By Emily Tyra | Feb. 22, 2021
Eleven artists from across the country have been selected by a jury for solo residencies at Leland's Tusen Takk from March 2021 to June 2022. Each artist will work and live immersed in this Leelanau Peninsula landscape for between three and eight weeks. Some will be completing work for a specific exhibition or performance; others are committed to finishing the writing of a novel or creating a new body of work.
Each artist is asked to contribute — in a small and meaningful way — to the arts in this region while in residence, in the form of an exhibition, lecture, or performance in collaboration with one of the Tusen Takk Foundation's partners, currently including the Dennos Museum Center, Northwestern Community College, and Leland's Old Art Building.
To help define the tools, facilities, and spaces that will be used by the artists who follow, Tusen Takk hosted a series of pilot residencies before the launch of the residency program in March 2021. Each pilot resident has brought unique expertise and offered feedback which has been instrumental in completing Tusen Takk's studios and guesthouse.
The spaces were designed by Peter Bohlin, FAIA and Founding Principal, Bohlin Cywinski Jackson, who also created the iconic Apple store design and designed the homes of Steve Jobs and Bill Gates. They provide artists an inspiring modernist architectural space to intensely focus on their work, as well as a natural place to pause and reflect.
Tusen Takk means "thousand thanks" in Norwegian and is often used to convey appreciation for something received, like a wonderful dinner or a helping hand. Similarly, Tusen Takk founders Geoffrey Peckham and Patricia Melzer wanted to express thankfulness to artists, writers, and composers for the intangible joy they give back to the world in their work.
Here are the just-announced 2021-2022 artists-in-residence:
Vaune Trachtman, Visual Art: Photography/Printmaking
Vaune Trachtman is a Vermont photographer and printmaker whose work honors the methods and tone of historic processes, but without the toxic chemicals.
At Tusen Takk, Vaune will print work for the upcoming exhibition of her series NOW IS ALWAYS at the Griffin Museum of Photography. While in residence, she says she is also "interested in making a hand-bound book of NOW IS ALWAYS so that viewers have a second, more intimate way of interacting with it." The series is supported by the Vermont Arts Council and the National Endowment for the Arts, and is a semi-finalist in The Print Center's 95th ANNUAL International Competition.
Kadhja Bonet, Music Composition
With a background in film production and classical violin, Kadhja Bonet emerged on the music scene in 2014. Her second record, Childqueen (2018) garnered support and attention from NPR, The Guardian, Rolling Stone, GQ, Complex Magazine, Pitchfork, and more publications.
At Tusen Takk, Kadhja will continue composing a two-part album about a space odyssey. The first side of the record is a symphonic suite combining orchestral gospel with textured synthesizers, most movements representing moments of significant travel or growth. The second side is its electronic counterpart, minimalistic and uptempo, representing moments of fight, struggle, and perseverance. Choir vocals will bridge both sides of this work.
Marianne Shaneen, Literature: Fiction
Marianne Shaneen is a writer of fiction, essays, and poetry. Her fiction "The Mason Jar" was published in The Kenyon Review (Sept/Oct 2020), and her work has appeared in Bomb magazine, The Brooklyn Rail, the book Monstrous Adaptations (Manchester University Press), Vanitas, and elsewhere.
At Tusen Takk, Marianne will finish Homing, "a wildly ranging speculative fiction of animal-human-geological entanglement, grounded in an intimate portrait of a woman's unmoored relationship to her family and identity." Homing experiments with what Marianne calls "writing in the first non-human-person, engaging the 'perspective' of nonhuman creatures and materials—a magpie, a tree, a housefly, a stone, plastic—and how they are all deeply embedded in the life of the narrator."
Nishiki Sugawara-Beda, Visual Art: Painting
Nishiki Sugawara-Beda is a Japanese-American visual artist based in painting and installation, and has an MFA from Indiana University and a BA from Portland State University. She exhibits her work in solo and group exhibitions nationally and internationally to promote cultural diversity and exchange. Currently, she is an Assistant Professor of Painting and Drawing at SMU in Dallas, TX.
At Tusen Takk, Nishiki will explore both capturing and interpreting the essences of the land in the surrounding area through walks, interactions, "quietly reflecting on myself as an artist." By producing soot from reclaimed cedar trees that have washed up on Tusen Takk's beach, she will make Sumi (Asian ink) and create "reflective, internal, and spiritual landscape paintings" that use actual particles of the landscape to make the image.
Martin Brief, Visual Art: Drawing
Born and raised in Chicago, Martin Brief is an artist who makes drawings imbued with a sense of time and labor. These drawings explore contemporary culture and are a meditative practice. Martin's work has been exhibited in solo and group exhibitions nationally and internationally including exhibitions in New York, Paris, Zurich, Washington, D.C., Philadelphia, and Chicago. Martin currently lives and works in St. Louis and is a Professor at Saint Louis University.
At Tusen Takk, Martin will continue explorations for his series System Failure (working title) and begin to develop ideas for new work. With his experience in woodworking, Martin is looking forward to taking advantage of the wood shop in addition to returning to his roots in photography and book arts through experimentation in the printing studios.
Frank Gohlke, Visual Art: Photography
Frank Gohlke is a photographer who has been creating thoughtful landscape photographs for a long time. He says, "My feeling for landscape was born in the backseat of the family car, in the frustration of a young boy who wanted to stop and explore what he saw out the window far more often than his family was willing to do."
At Tusen Takk, Frank will be printing a body of work of great personal significance to him: photographs of apple trees in the wild apple forests of Kazakhstan. Biologists believe that domestic apples are descendants of Malus sieversii, the primary species of apple that grows in the ancient fruit forests of the Tian Shan mountains of Kazakhstan. Frank traveled to this remote region of the world to photograph the last remnants of the wild forests which once blanketed the east of Kazakhstan from north to south; and now it's time to print that work.
Dale Trumbore, Music Composition
Dale Trumbore is a composer and writer based in Southern California whose music has been praised by The New York Times for its "soaring melodies and beguiling harmonies." How to Go On, Choral Arts Initiative's album of Trumbore's choral works, debuted at #6 on Billboard's Traditional Classical Chart.
The piece Dale will be composing while at Tusen Takk, A Calendar of Undoing, is a twenty-four movement, concert-length work commissioned by Seattle-based chorus, The Esoterics, for an anticipated premiere in Fall 2022.
Jinwon Chang, Visual Art: Painting
Jinwon Chang studied Korean Traditional Painting in South Korea and moved to New York in 2004. His works are collected by Wiesbaden City Hall, Wiesbaden, Germany, Gwangju City Hall, Korea, and more. Jinwon Chang is represented by Waterfall Gallery in NYC since 2011.
At Tusen Takk, Jinwon will continue to expand his In-Between series of work that centers on "visualizing the light that symbolizes the spirit, the truth, and the beauty of God's creation." While here, he aims to paint works that reveal the light and true beauty of God's creation in Northern Michigan, bringing "healing and revealing the beauty that has been hidden within the place and within nature."
Joseph Labate and Laura Lafave, Visual Art Collaborators: Photography and Drawing
Joseph Labate is an Emeritus Professor of Art in the School of Art at the University of Arizona. He was the Chair of Photography from 1996 until 2014 and has exhibited and taught photography nationally and internationally. Laura LaFave has a B.A. in psychology from the College of William and Mary, a B.F.A. in painting and drawing from Arizona State University and an M.F.A. in painting and drawing from the University of Arizona. She has exhibited regionally and nationally.
At Tusen Takk, the artists will generate work in both their collaborative and individual practices, making work as they have done together in the past while inventing new ways to collaborate, explore, and experiment. They are most inspired by Lake Michigan as a new subject matter and plan to take full advantage of the digital printing studio and the painting studio.
Ahavani Mullen, Visual Art: Painting and Sculpture
Ahavani Mullen is a Chicago-based visual artist working in a variety of media - constructing paintings and sculptures which have evolved from silence and are rooted in a contemplative journey that spans over two decades. Her work has been exhibited in galleries and museums nationally and internationally, and is included in numerous private and public collections.
At Tusen Takk, Ahavani says she will continue her exploration into the ways in which "energy and vibration can be made visible." Her method will be guided by selected audio, likely recordings of Lake Michigan, that will "build surfaces for two or three-dimensional works... allowing the materials to act as a recording agent without human interference." In this way, the work will unfold "in tune with the inherent qualities of the audio and any natural elements present at the time, favoring outcomes created by gravity and time." The final work could take the form of a temporary outdoor installation shared with a wider audience via its documentation.
Comment
New Owners For Glen Arbor's Landmark Bicentennial Barn, With Roots That Go Way Back
It's a good thing Greg and Heather Ford are well acquainted with home renovations, because their next ...
Read More >>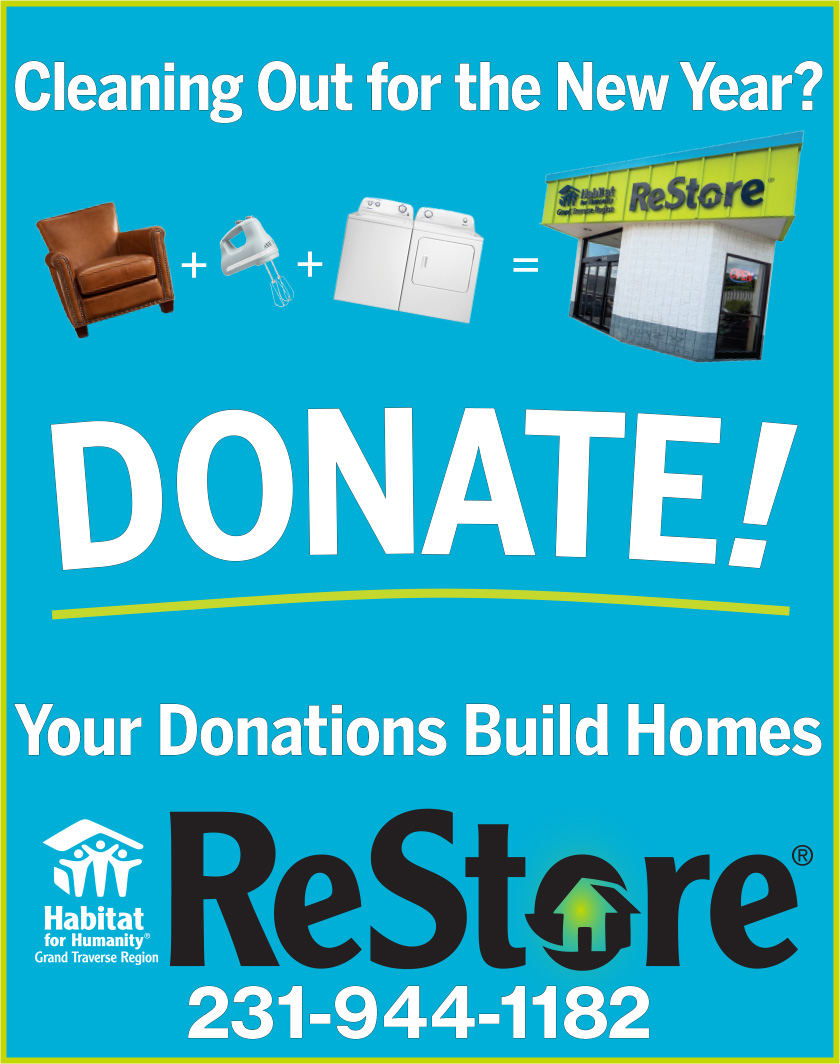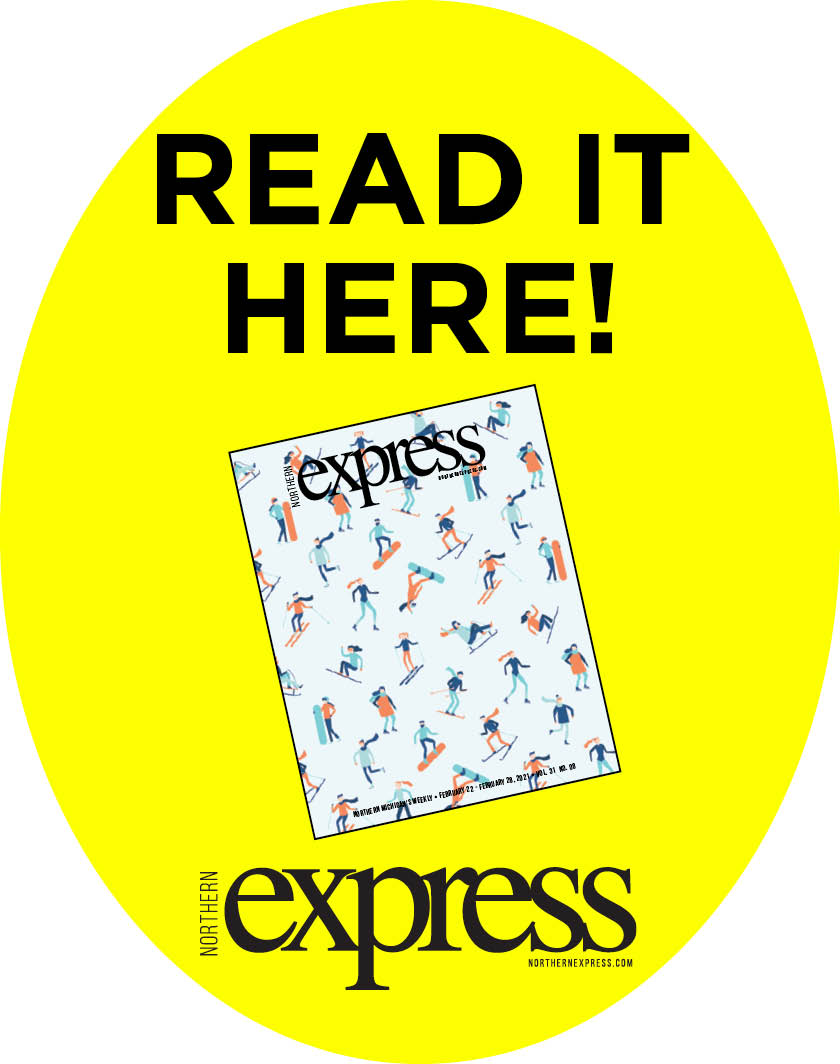 Leelanau County's Allison Merrill Preps 100 Care Packs For Retired Military Working Dogs
Allison Merrill, who owns and operates SunDog, a day camp and boarding facility in Leelanau County, will ...
Read More >>
Meet The Eleven Artists Who Will Live And Work At Leland's Tusen Takk In 2021-22
Eleven artists from across the country have been selected by a jury for solo residencies at Leland's ...
Read More >>