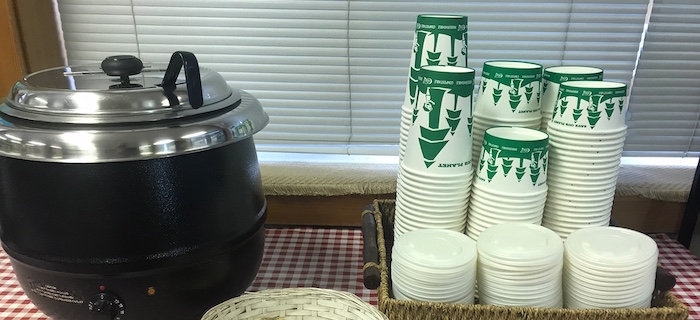 MI Market Suttons Bay Offering Free Soup To Families In Need
March 14, 2020
Beau Webb, co-owner of MI Market Suttons Bay, is providing free cups of soup to families who are, under current circumstances, balancing providing meals, finding daycare for school-aged children, and working to support their loved ones.
"Regardless of your economic standing, regardless of how many kids you have, we want to make sure our community is healthy and taken care of," said Webb. "We hope that we can take some of the stress off families by providing them a healthy, hot meal."
MI Market Suttons Bay is an all Michigan-made market offering local products and a selection of prepared grab 'n' go food items like sandwiches and wraps, breakfast sandwiches, and homemade soup made from scratch every morning with locally sourced ingredients. For the time being, MI Market Suttons Bay staff will be serving all soup, breakfast sandwiches, and coffee/tea from the kitchen instead of offering their typical self-service.
"We are staying in contact with the Michigan Department of Agriculture on any new procedures," said Webb. "You can feel safe eating with us today and every day."
In addition, MI Market Suttons Bay offers a "ship-to-store" shopping option on their website. Staff will gather the order and have it ready for pick up. If you prefer not to go inside, simply call the store from the parking lot and someone will run the order out to you. Be sure to have ID ready upon pickup.
"Together as a community we will get through this," said Webb.
MI Market is open seven days a week year-round.
Comment
Quarantine Wine: Wineries Shift To Shipping
Leelanau Peninsula wineries have implemented shipping deals and partnerships to keep business flowing and customers stocked up ...
Read More >>
The (Almost Lost) Legacy Of Leelanau County Poor Farm
Leelanau County's Poor Farm Barn just received approval from the Michigan History Center to receive an official ...
Read More >>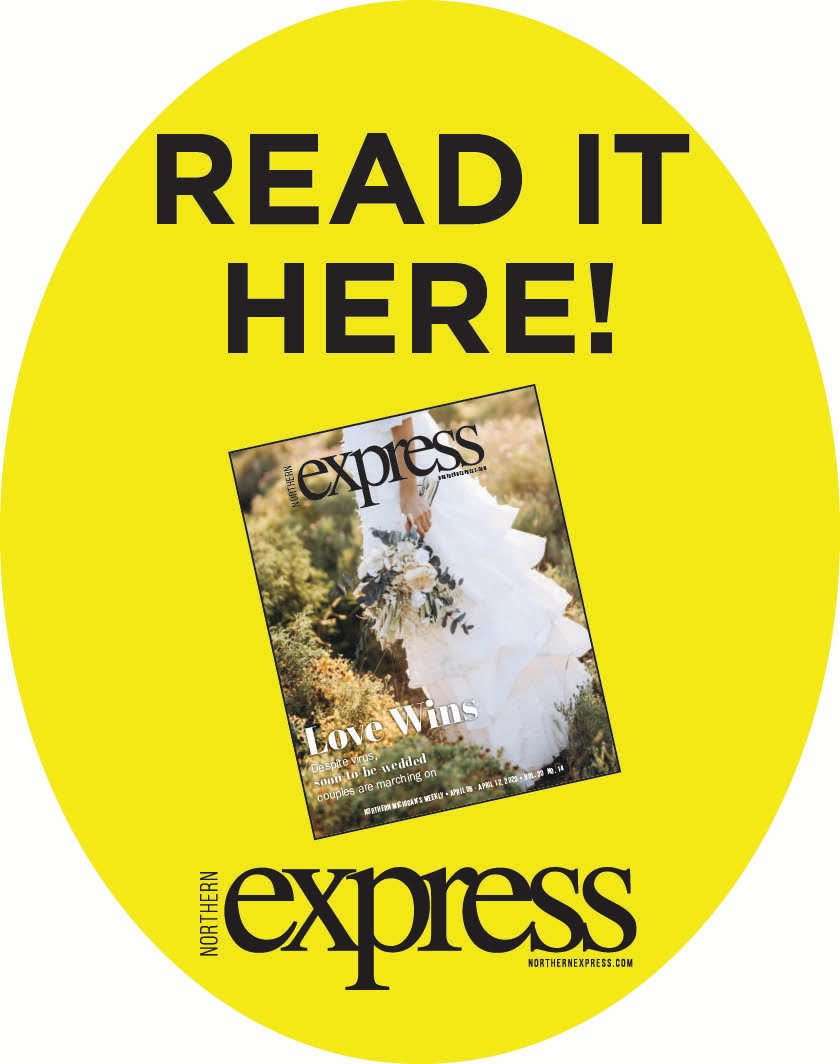 Grassroots Food Relief Benefits Restaurants and Seniors
A new grassroots food relief outreach has been started by members of Suttons Bay Congregational Church, spearheaded ...
Read More >>
Mountain Bike Trails At Palmer Woods Not Yet Open
The Leelanau Conservancy announced this week that during the Governer's "Stay Home, Stay Safe" Executive Order (EO 2020-21), the mountain ...
Read More >>