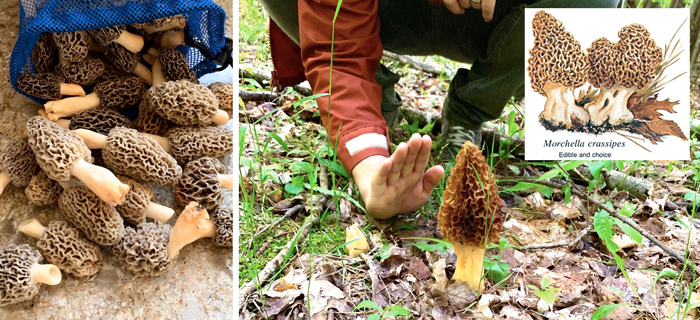 Leelanau's Morels Have Arrived
By Emily Tyra | May 7, 2020
The first morels of spring 2020 have popped up on the Leelanau Peninsula. Here's what to know:
Kelly Harris, a wild mushroom forager licensed through the Michigan Department of Agriculture & Rural Development, documented a morel spotting near her home in Burdickville earlier this week: "a few small black morels that required super sleuthing to find."
She hunts daily in May, collecting in her own backyard and sharing morel updates with other Leelanau foragers on her Facebook page.
In typical years, Harris leads morel hunts for individuals and small groups. She says with Leelanau residents now sheltering in place, getting out to forage for morels is "a positive activity for the family, especially with children out of school right now. It's a purposeful way to connect with the land, walk softly and be part of the woods."
Harris recommends keeping a photo of a morel in your pocket or pulled up on your phone while hunting, both for easy comparison and to train your eye to spot the elusive wild mushroom. Other tips: Carry morels in a mesh bag or a basket, to allow air to circulate. Look near elm trees, and when the trillium are open.
Phil Akers, chief ranger at the Sleeping Bear Dunes National Lakeshore, says while he has observed park visitors out on cross-country hikes looking for mushrooms, the National Lakeshore is still "a couple of weeks out" for the biggest crop of morels, and that is dependent on wet, warm days to come.
Foraging for edible mushrooms is permitted in the National Lakeshore — yes, even this year — with the following stipulations: Gathering must be by hand, no more than one gallon may be gathered per person, and they must be for personal use or consumption. Akers adds harvesting only the fruiting, fleshy part of the morel with "an inch or less of the stem" is allowed — removing more can kill or negatively impact the plant.
Also, since National Lakeshore trails, trailheads, parking lots, picnic areas and campgrounds are currently closed, Akers says foragers may park on the side of county roads to enter the 71,000 acres of the park that remain open, with no entrance fees at this time. It is paramount to bring a compass or reliable GPS unit, and plan a route back to the vehicle.
Foraging for fungi is also allowed at all open Leelanau Conservancy natural areas, and on state land, in compliance with state regulations and for non-commercial purposes. The Michigan Department of Natural Resources offers extensive tips and guidelines, including a map of recent wildfire and prescribed burn areas, which are prime morel hunting grounds.
Meanwhile Leelanau restaurateurs, who must purchase only from licensed foragers like Harris, are gearing up for morel season quietly. La Becasse, which is celebrating its 40th year in Burdickville in 2020, opens today for carryout. The French restaurant is typically known for showcasing morel mushrooms on its menu when in season, however chef Guillaume Hazael-Massieux says "right now we are focusing on reopening, shifting from what's normally 90 percent reservations to takeout. If I have morels, we will do morels, I just don't have a plan for that yet. It's going to be a very interesting month. But we are ready for happiness."
Black Star Farms' annual May Arcturos dinner and morel hunt at its Suttons Bay estate was planned for May 22, but proprietor Sherri Campbell Fenton says "as we are unable to gather and dine, the culinary team is looking at other options, including a carry-away morel dinner, morel take-out from the Hearth & Vine café [set to open by May 29], or a fungi dinner in June or July, if we are able." Check back on social media for emerging details.
Photos: Morels collected on private land near Maple City, Michigan in 2019, by Scott Snable
Comment
Property Watch: Village Life On The Bay
The Leelanau Ticker found a spot on the sunrise side of the peninsula that allows for the ...
Read More >>
Signs Of Our Times: Follow Life In Leelanau County
Are you following the Leelanau Ticker yet? Join us on Facebook where we share daily and real-time updates ...
Read More >>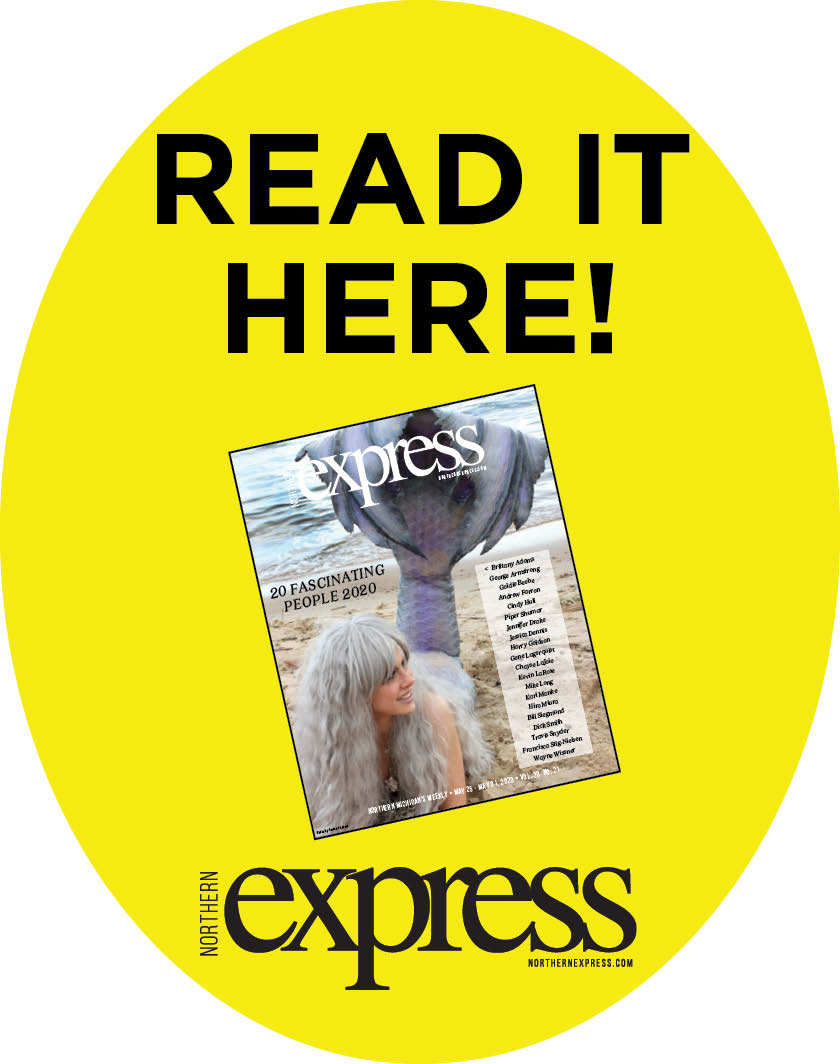 Mundos Eat House Opens In Former Gold Baby Biscuits Spot
In a whirlwind week — and decision — Dan and Melissa Clark, owners of Mundos Roasting & Co., and ...
Read More >>
Largely Spared From Health Crisis, GT Band Gets Back To Business
With zero coronavirus cases among its membership and $13 million in federal stimulus funding, leadership of the ...
Read More >>