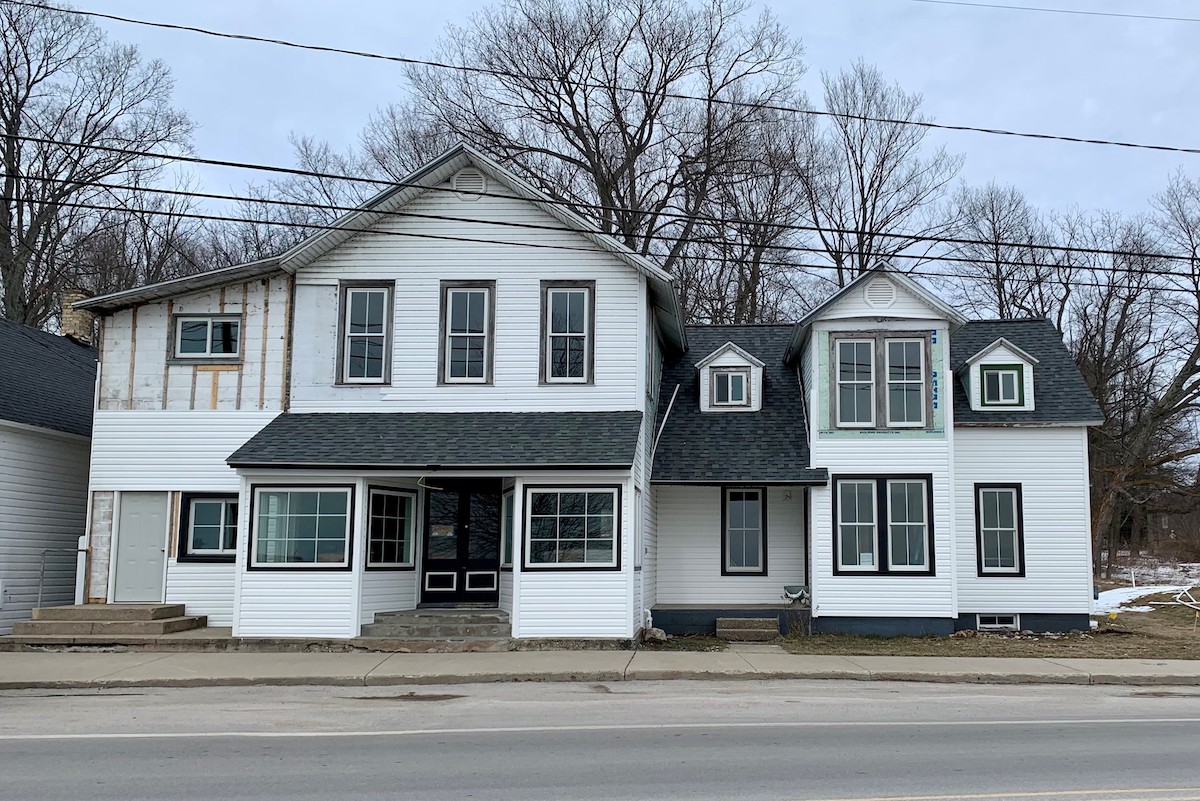 New Bohemian Cafe Owners To Reinvigorate The Omena Bay Country Store
By Emily Tyra | Feb. 12, 2021
Don and Betsy Leathery, of the Columbus-based real estate development and property management firm The Leathery Company, announced this week that they have found an operator for the Omena Bay Country Store property.
Amy and Kevin Murphy of Northport were selected from a pool of 15 applicants who expressed interest in leasing the location. Don Leathery said, "We were thrilled to have such a strong group to choose from. The Murphys stood out from the rest of the field due to their ownership of the existing New Bohemian Café business in Northport."
The Leatherys — who have strong ties to Omena — are currently renovating the entire property, which includes the store, an upstairs apartment, and an attached house.
It is scheduled to reopen in late spring.
Kevin Murphy tells the Leelanau Ticker that while "we are many months away from opening — and a lot of the specifics are going to come together over time — the current vision is for a neighborhood general store, providing Omena locals and visitors with the routine items needed around the cottage, on the boat, or at the beach."
Says Murphy: "We'll have a very nice selection of beer, wine and liquor. We'll have snacks and grab-and-go food. We'll have coffee. We'll have all the odds and ends that people might want to drive up to Northport or down to Suttons Bay for — like batteries, bug spray, charcoal and that sort of thing."
He continues, "The biggest X-factor right now is what our food offerings will be. It is not going to be a duplicate of what we do at New Bohemian Café…it will not be a cafe or restaurant at all. We have several ideas that we're exploring — from pizza to donuts to ice cream — but chances are we will start out simple, with packaged grab-and-go food, and work our way into more house-made, custom-order kind of stuff over time."
Starting with the basics is due in part to the store's size. "It's not much over 1,000 square feet, and there is no kitchen. So the physical limitations of the space provide a good rationale for taking it easy and determining over time what is the best fit for the customers and the community. Omena has its own personality and culture. We want to build a sustainable business here that fits into that."
The Murphys will continue to operate New Bohemian Café, soon to enter its third year of operation. While each of the businesses will be distinct, they will share a number of common elements — from philosophy to staff — and even some products. The Omena Bay Country Store will feature and expand on the coffee blends developed at New Bohemian and offer "New Bo" baked goods, as well a variety from 9 Bean Rows.
In addition, Murphy says they look forward to working with several local and regional food producers to stock the grocery shelves. "We have talked to Lakeview Hill Farm about featuring their produce — and several other farmers have already reached out, interested in having us sell their fruit and vegetables. We've talked to Grocer's Daughter chocolates. And certainly, with wine, beer and spirits being a major part of our sales, we will curate a strong offering of Michigan beverages."
The couple signed a lease for the entire property, including the three-bedroom attached residence and the one-bedroom apartment above the store. Plans for those residences are still in development. Says Murphy, "We are acutely aware of the lack of year-round rental housing in Leelanau County, and we intend to make at least one of the two residences a year-round family home. We would prefer to make both units year-round residences, but we need to make a decision that is financially sustainable, which could mean using the upstairs unit as a vacation rental."
While the opening is still months out, the time is now to hire for the season across the county. "We have already begun staffing up at New Bohemian so that Amy and I can dedicate as much time as we can to the Omena project. But we will definitely need to hire a few more people for both locations. We will plan on hiring before the end of March so we can train everyone in April and hopefully be ready to open sometime in May."
Leathery says work to return the property to its original 1891 glory continues apace: "The new roof is completed, all windows have been replaced, basement has been water proofed, half the exterior siding has been completed, building has been gutted to the studs and we are now putting it back together with all new electric and mechanicals."
Pictured: The Omena Bay Country Store mid-renovation, courtesy Don Leathery.
Comment
New Owners For Glen Arbor's Landmark Bicentennial Barn, With Roots That Go Way Back
It's a good thing Greg and Heather Ford are well acquainted with home renovations, because their next ...
Read More >>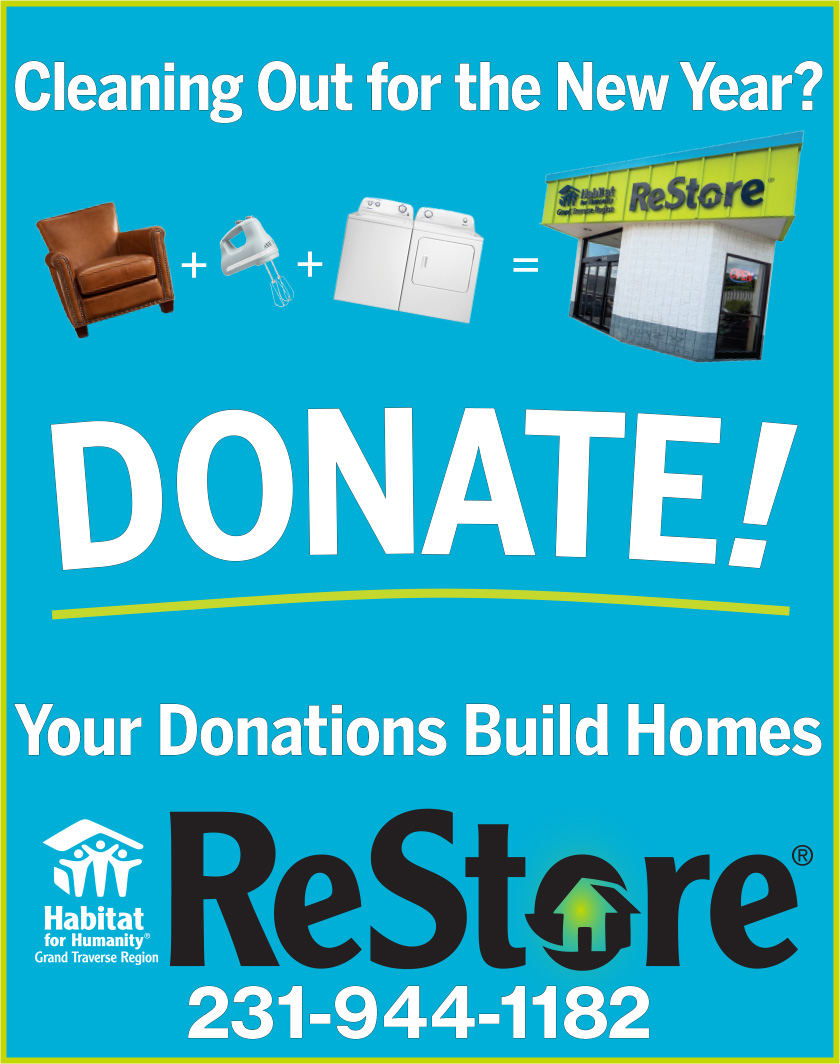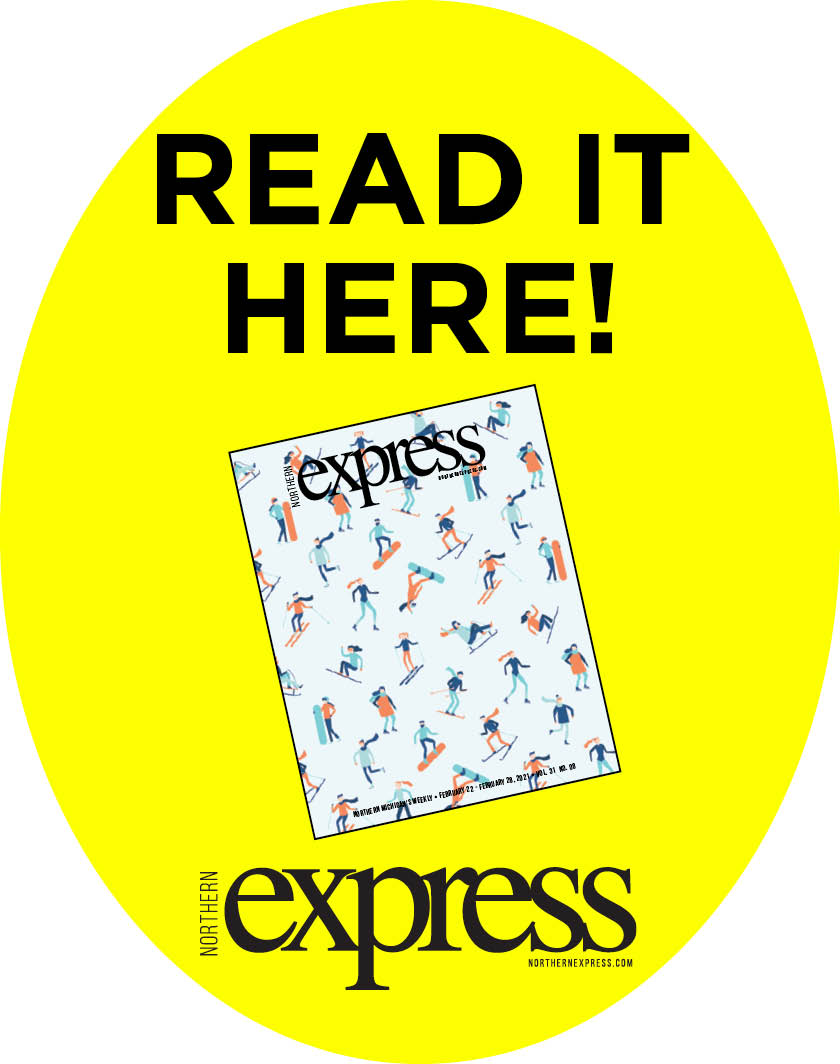 Leelanau County's Allison Merrill Preps 100 Care Packs For Retired Military Working Dogs
Allison Merrill, who owns and operates SunDog, a day camp and boarding facility in Leelanau County, will ...
Read More >>
Meet The Eleven Artists Who Will Live And Work At Leland's Tusen Takk In 2021-22
Eleven artists from across the country have been selected by a jury for solo residencies at Leland's ...
Read More >>