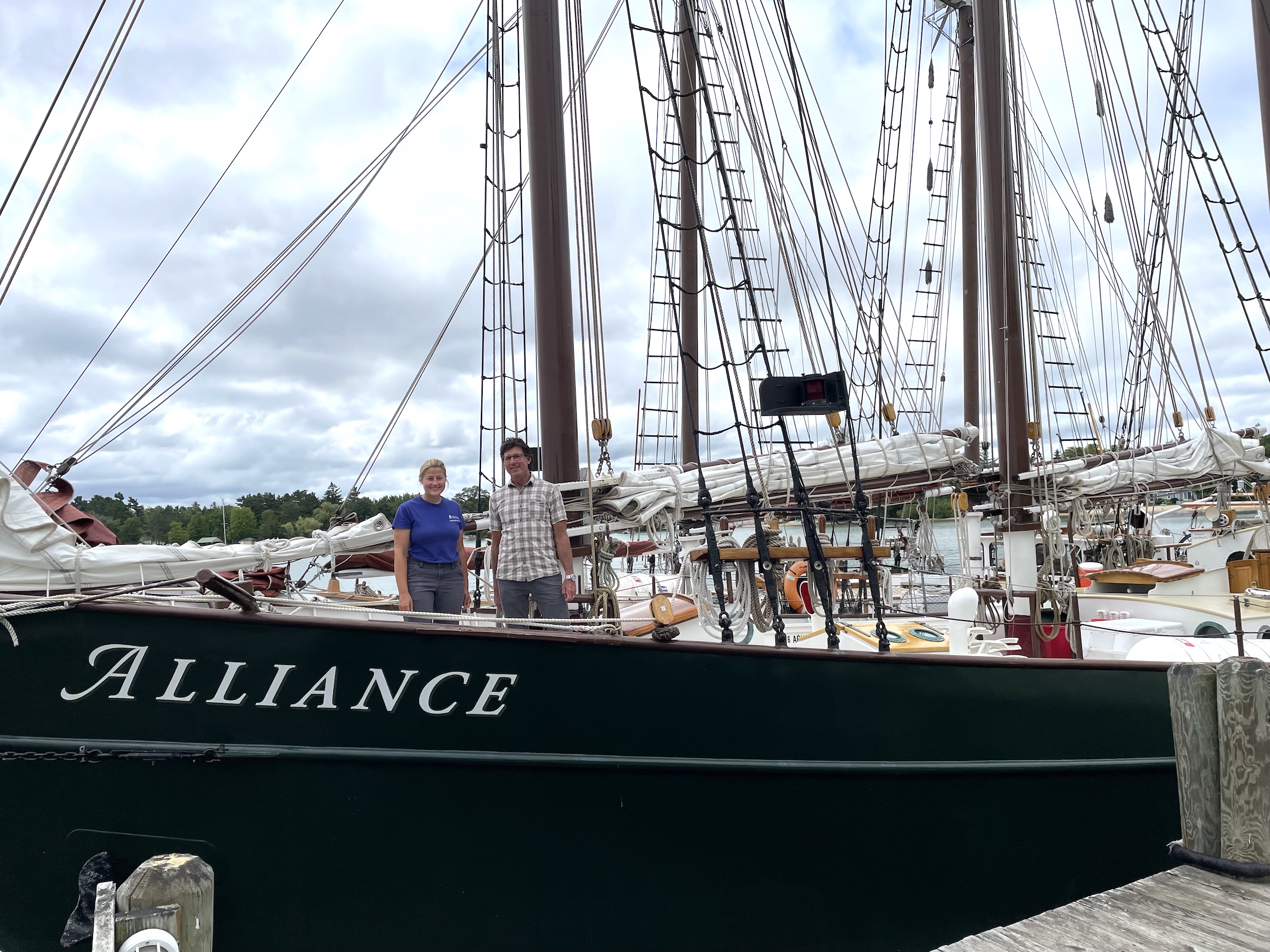 New Schooner Alliance Being Put To Work
By Ross Boissoneau | Sept. 8, 2023
When Suttons Bay-based Inland Seas Association (ISEA) acquired its new schooner Alliance, leaders hoped it would help the organization reach more students. ISEA Executive Director Fred Sitkins says that's certainly been the case already, as it more than doubles the number of students the organization can work with. "People love it," he says of the new schooner and the opportunities it provides.
Alliance arrived at ISEA in early July. An anonymous donor pledged a yearly amount to pay the $830,000 cost. The 51-ton steel-hulled schooner was built in 1995 by Treworgy Yachts, which also built the 77-foot Inland Seas, ISEA's original schooner.
"The best thing is the deck space," Sitkins says of Alliance, noting the unencumbered space on the deck is a boon for the crew, volunteers and students, enabling them to see all across the schooner and the waters beyond.. A close second is the way the schooner handles. "It sails amazingly well."
The best is yet to come. The schooner will be undergoing a retrofitting that will make next year even better. The staterooms below deck will become bunk rooms, and new freshwater tanks will be installed. The old freshwater tanks will be converted into wastewater tanks, which weren't necessary when Alliance was an oceangoing vessel.
Alliance has only been used for day trips this summer, but after its retrofit, it will have a capacity of 58. That complements Inland Seas and its capacity of 45.
Not only will the addition of Alliance more than double its capacity, it also means that the organization will be able to serve two completely different geographic areas at the same time. Sitkins says demand is so high that Inland Seas was often far from its home in Suttons Bay.
The non-profit ISEA serves as many as 7,000 students each year. When Alliance is fully operational next year, it will significantly increase that number. Demand has outstripped capacity; ISEA has been turning away more than the organization can serve.
One of the organization's main objectives is reaching underserved populations, including those in urban areas such as Detroit, Chicago, Flint and Grand Rapids, as well as ports on Lake Superior, such as Duluth, Marquette and Houghton. Rural areas there are just as unlikely to be able to participate in the unique opportunities the organization provides. "Nobody does that up there," Sitkins says.
Alliance departed for metro Detroit this week, where it will help educate students who might have never been onboard such a vessel or even on the water at all. "The schoolship program on the Detroit River is one of the reasons for a second ship. We do so much work in Detroit," says Sitkins.
Partnerships with organizations ranging from Detroit Public Schools to the Detroit Historical Society and the Department of Natural Resources make it all possible. That provides students with local experts alongside the Inland Seas staff. "We teach about the Detroit River and its connection to the Great Lakes," Sitkins says.
Sitkins says a number of those students served come from difficult circumstances. Many don't know how to swim and are afraid of the water. They also need to give up their phones and online devices during their time onboard, whether it's for the day or longer; those who are part of the days-long educational cruise become part of the crew during their stay.
ISEA was founded in 1989 by Tom Kelly, John Elder, and Peter Doren. Kelly served as its executive director until 2013, when he retired and Sitkins took on the role.
Among the programs ISEA offers is a remote operated vehicle class. Students in the ROV Engineer and Explore Program learn to collaborate in teams to design and build an ROV to complete specific missions. They engage with engineering practices, learn how technology can help in observing and protecting the Great Lakes, and gain exposure to career paths in marine technology and freshwater protection.
A grant from the DTE Energy Foundation helped fund the program. Rodney Cole, president of the DTE Foundation, notes, "Inland Seas offers a unique, hands-on experience students can not only take part in personally, but see first-hand the importance of the Great Lakes. We're looking forward to this program inspiring future generations."
ISEA programs continue in the winter, when the organization's fleet is no longer sailing the waters. That provides opportunities for the organization to work with students in other ways. Sitkins says classes explore watersheds such as nearby Leo Creek, which flows into Suttons Bay. "They experience the winter watershed," he says, which they can access on foot when it's frozen.
Comment
A Historic Great Lakes Mapping Project, Right Here In Leelanau County
Contrary to popular belief, the oceans aren't the only bodies of water on Earth hiding a few ...
Read More >>
Property Watch: Gateway to the Forest
How'd you like it if your backyard butted up against a sprawling, 1,000-acre plus tract of forest ...
Read More >>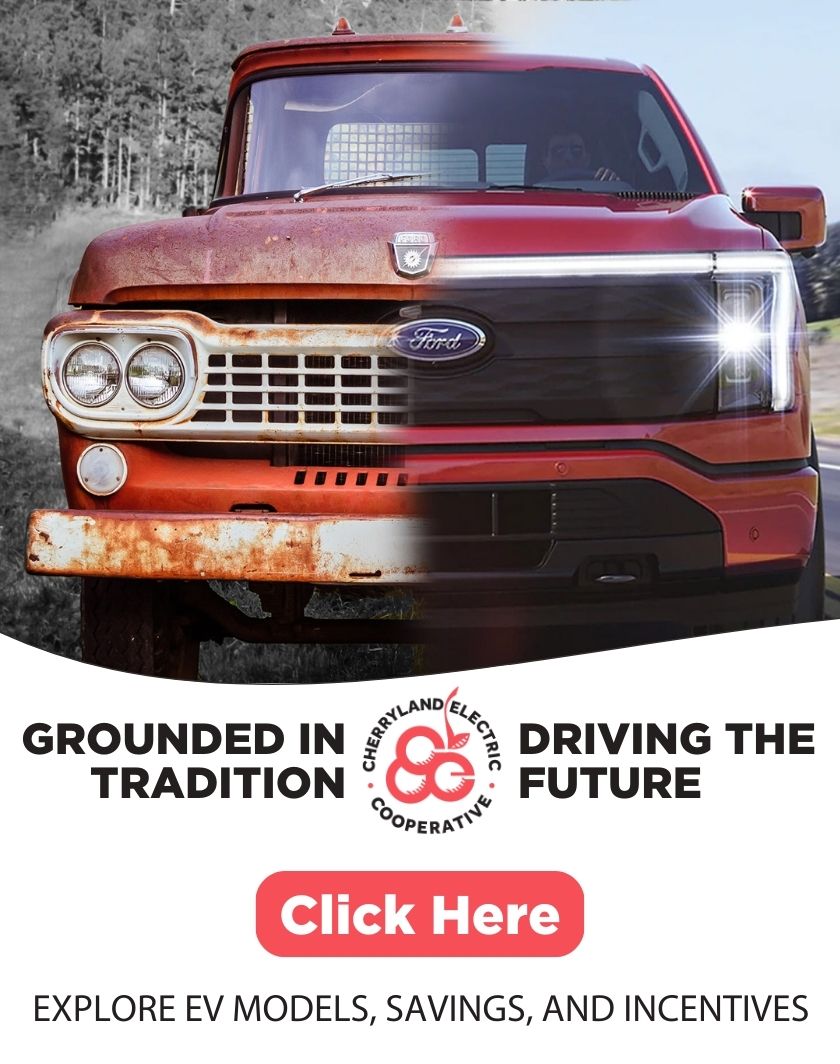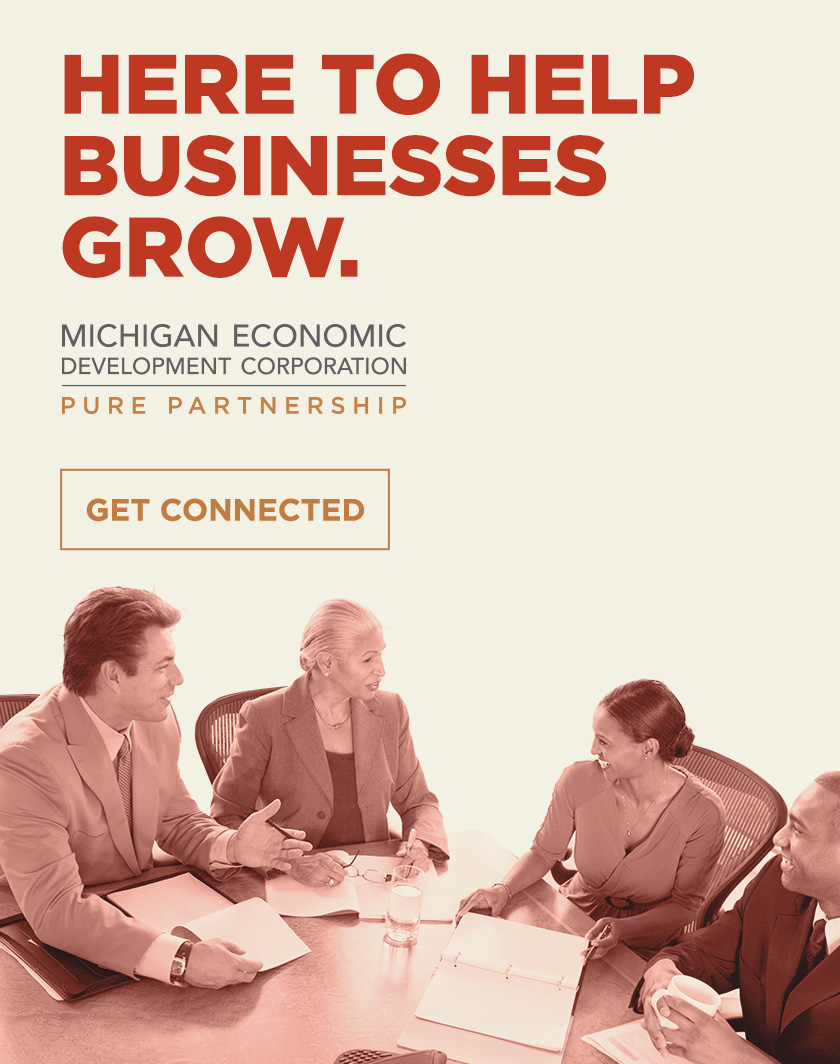 Bridging the Signal Gap: Verizon, T-Mobile Plan More Cell Towers to Boost Coverage
Dropped calls, undelivered texts, and sluggish data connections throughout Leelanau County have prompted frustration and raised concerns ...
Read More >>
Leland Township Considers USDA Financing For New Offices, Future Expansion Project
A loan from the United States Department of Agriculture (USDA) could save Leland Township more than $10,000 ...
Read More >>