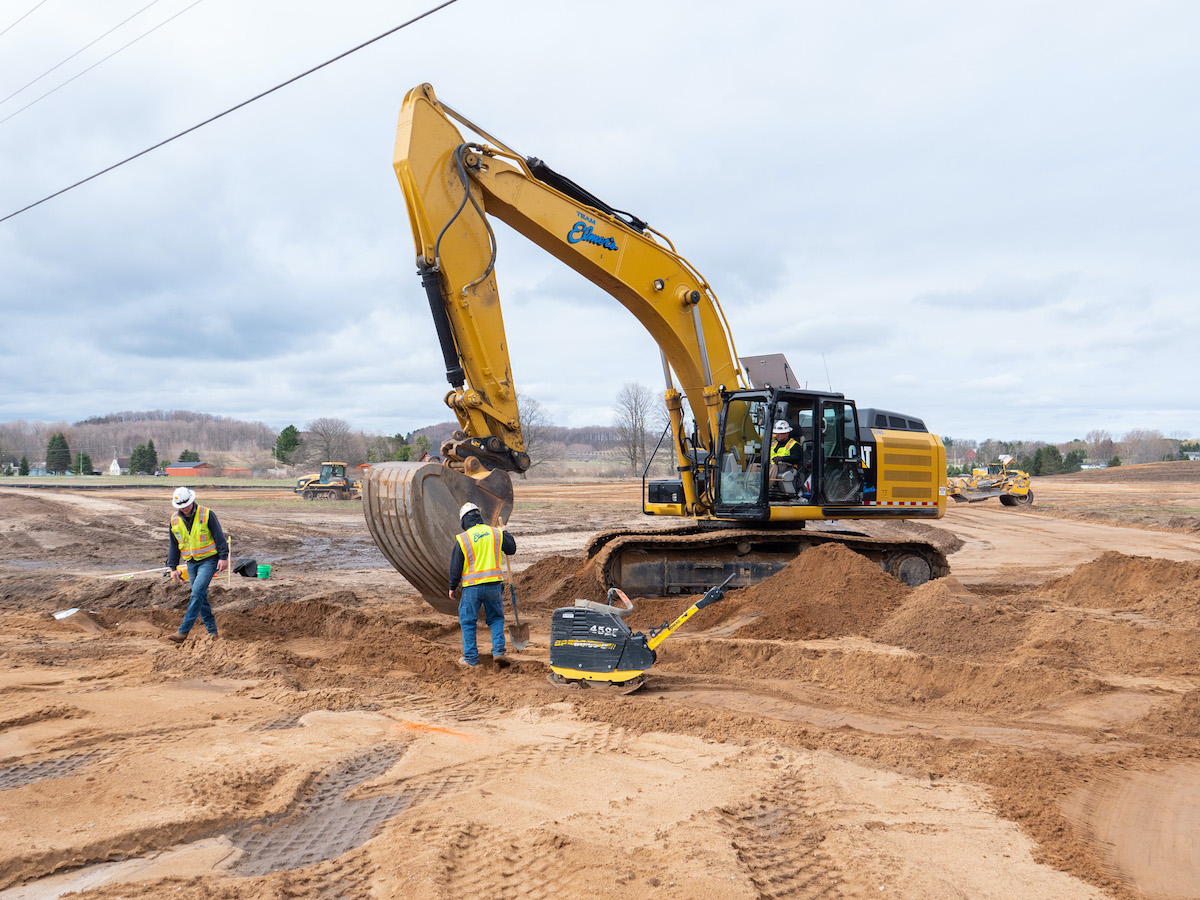 New Waves Church And Habitat For Humanity Partner To Build 14 Affordable Homes -- Including Rentals -- On Bugai Road
By Emily Tyra | May 11, 2022
Infrastructure for an affordable housing development called the New Waves Community is now underway off M-72 in southeast Leelanau County. The site is set back from the northwest side of Bugai Road — across from the iconic wind turbine — on 20 acres owned by New Waves United Church of Christ.
The development has been in planning stages in Elmwood Township for the last five years, with Traverse City-based New Waves United Church of Christ (New Waves) bringing in Habitat for Humanity Grand Traverse Region (Habitat Grand Traverse) as builder.
Eleven acres of the New Waves parcel are dedicated to 14 homes on separate 1/3-acre lots plus shared open space. Each will be about 1,100 square feet with three bedrooms, 1.5 baths, a one-car garage and unique front elevations.
New Waves' volunteer project manager Tina Allen explains that the development — four miles from downtown Traverse City and on BATA's route — will create affordable housing that allows people to easily work in town while living in Leelanau County. It will retain an agrarian character, she says, noting, "It's a beautiful place and you can feel it there."
Wendy Irvin, chief executive officer for Habitat Grand Traverse adds, "New Waves is preserving the character of Leelanau County by setting aside a significant portion of the land and building homes that minimize impact on the environment. The community layout is built around a four-acre green space, with gardens, paths and open areas."
The breakdown of the New Waves Community project: six Habitat for Humanity home ownership homes; one church staff home; and seven fair market cost New Waves-owned and -managed rentals.
Allen explains that New Waves is taking on the unique role of developer/landlord because its mission is to "help fill social justice gaps in our community."
In 2017, New Waves, through the Michigan Conference of the United Church of Christ, was given site control of the 20-acre property on Bugai Road. The original plan for the property had been to build a church. But when New Waves' pastor Jody Betten went to the wider community to ask where the most help is needed — and how the church could help — "by FAR the number one issue was affordable housing," says Allen. "The property was originally purchased for a church, but our church is living our beliefs."
Though the new affordable housing community is on about 11 acres of the property, New Waves is setting aside four acres for a future church/community center and another five for future housing.
Irvin explains that New Waves is providing six of the development's 14 lots to Habitat Grand Traverse for its home ownership program in exchange for Habitat's expertise in construction management.
New Waves also has a relationship with the Northwest Michigan Coalition to End Homelessness and an understanding of rental assistance programs that serve young families. Allen shares she in part took on the volunteer project manager role for the New Waves Community based on experience as a planning commissioner for Long Lake Township and prior involvement with the creation of Housing North. "I am retired from the Northwest Michigan Coalition to End Homelessness and I am familiar with the need. Young families in particular are becoming homeless and have been the hardest hit economically with family expenses."
Irvin says the combination of both home ownership and rental units in the new development creates "a healthier community where you can serve a wider range and are able to assist the workforce in different ways."
Habitat Grand Traverse offers opportunity for homeownership to families and individuals whose income is 30 to 80 percent of the area's median income. (For a family of four in Leelanau County, that range is $23,670 to $63,910.)
Meanwhile, New Waves will provide affordable rentals for those whose income is 30 to 50 percent of the area's median income.
An on-the-ground update from Allen, as of yesterday: "Elmer's is done with the basic excavation, the 10,000-gallon underground tank for fire suppression is going in, Cherryland is laying the utility conduit this week and next." The county road commission is doing pavement work on Bugai, "then Elmer's will come back in and pave roads."
She notes, "Then Habitat will get ready to start the first couple of houses. We will see houses started before the end of summer."
Still, both Irvin and Allen say their organizations are at a crucial crossroads for funding.
"Between a few major donors, 100 percent of the infrastructure is paid, but — at this moment — we don't have funding for building the rental homes," shares Allen. "The only way we can make and keep the rental housing affordable is if they're fully funded."
To meet this goal, the New Waves congregation has contracted "with a very experienced fundraiser," she says, noting "there are grant opportunities opening up that were never there before."
Habitat Grand Traverse, too, is still fundraising to complete its part of the project, with "about $850,000 to go to meet our funding gap," says Irvin. "We raise money a house at a time. Both partners are aggressively fundraising for this because the need is so critical and we want to complete it in the least amount of time."
Irvin adds, "When pastor Jody Betten first approached us about the church wanting to make the best use of its 20 acres in Leelanau County…we knew it was a different and unique way to come across property. But we align well as partners. Habitat's heart and mission is seeking to put God's love into action, bringing people together to build sustainable homes, communities and hope. As a local affiliate for 32 years, every word of it is exactly how we perform. We show love and support and empower people."
Allen says those who are interested in getting involved in the New Waves Community can reach her directly via email.
"We have ALL been talking about this. It's time to stop talking and do something. Communities can do this, and this is our opportunity to prove that. How incredible it would be if people can drive by it on Bugai and say, 'I helped provide that family home.'
"We are going on faith, and what it will take is a small community which says it wants more affordable housing coming out of the woodwork and supporting it any way they can."
Photo by Thomas Kachadurian
Comment
Leelanau Cheese Aims For Education And Awareness With Second Annual Cheese Fest
Northern Michigan already has a massive cherry festival and a popular, beloved asparagus festival. So why not ...
Read More >>
Nominations Now Open For 17th Annual Hagerty TCBN 40Under40
June is upon us, so it must be time to make your nominations for this year's Hagerty ...
Read More >>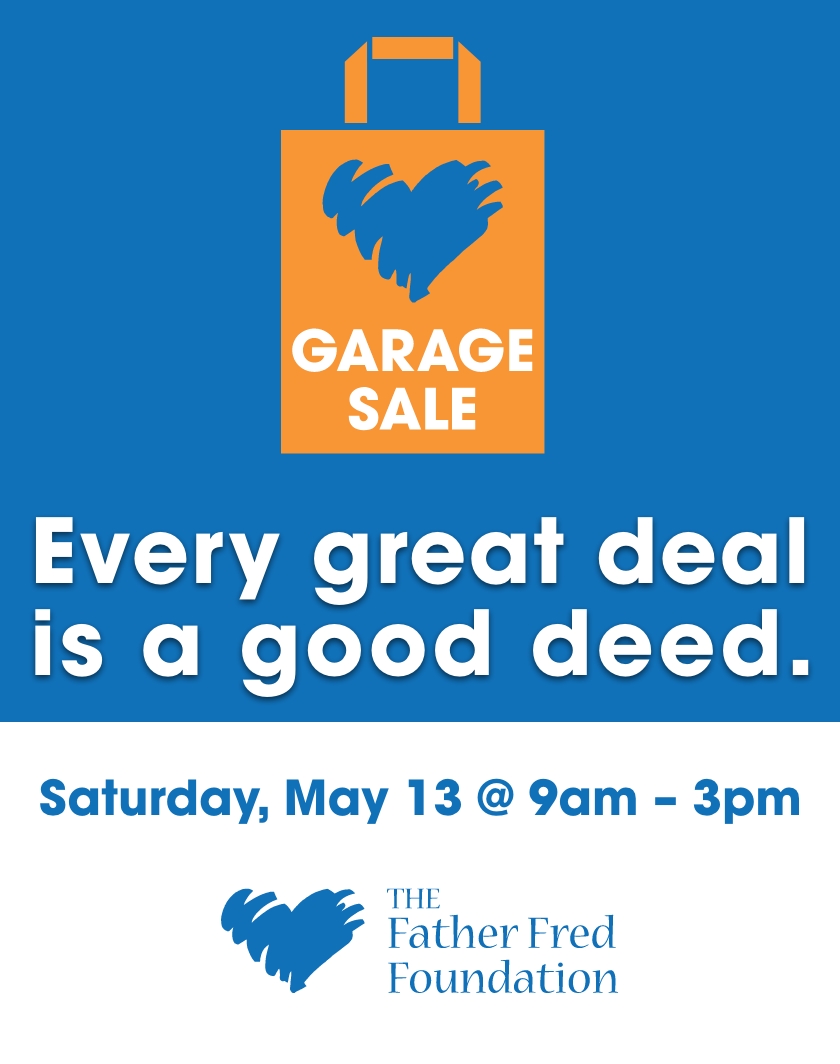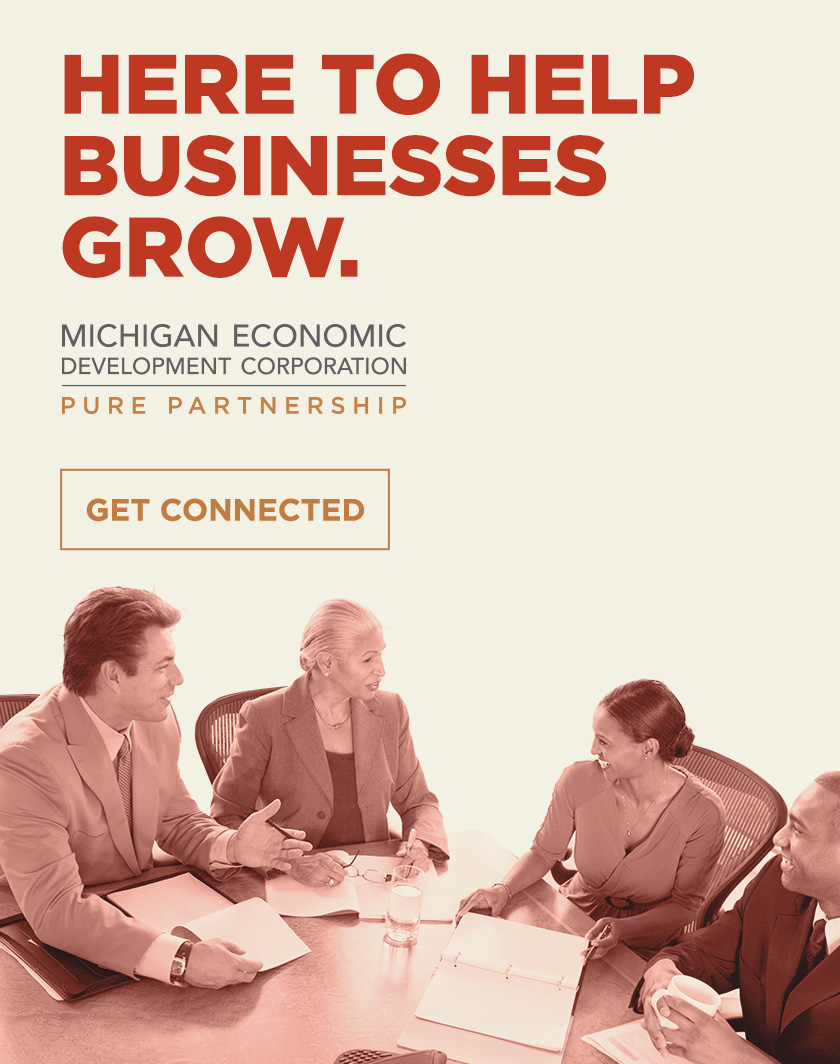 The Latest Leelanau County Blotter & 911 Call Report
The Leelanau Ticker is back with a look at the most alarming, offbeat, or otherwise newsworthy calls ...
Read More >>
Property Watch: Affordable, In The Heart Of The County
No, it's not tiny house living. But the word cozy does come to mind, as this home ...
Read More >>