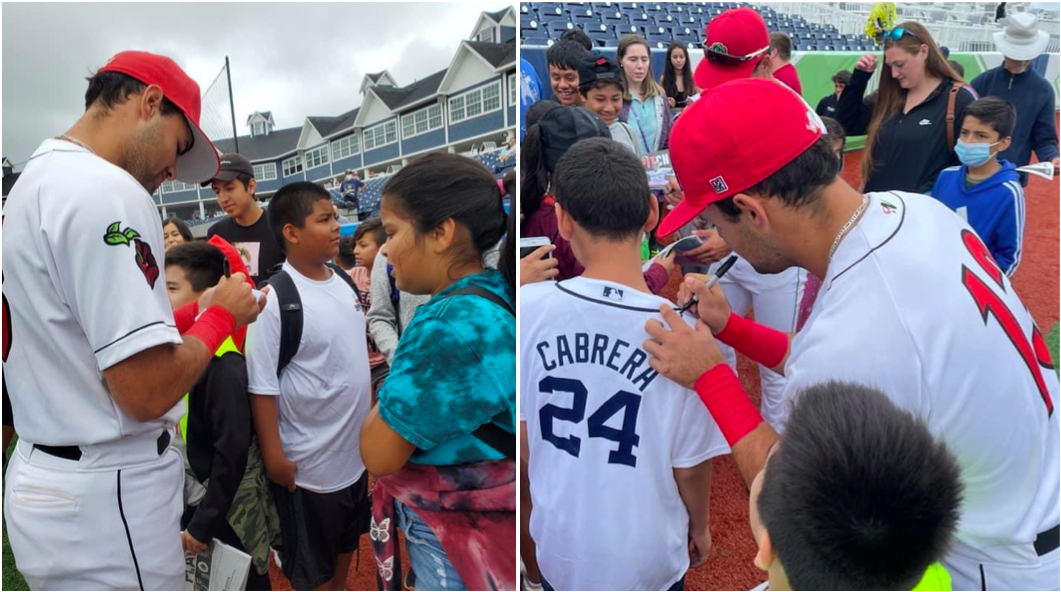 Not Just Passing Through: Region's Migrant Summer School Program Forges Students' Connections To Place And One Another
By Kim Schneider | July 28, 2021
The Leelanau Ticker recently visited the Northwest Education Services Migrant Education Program held on campus at Suttons Bay Public Schools. Libby Wadsworth just finished reading a story about a monster under a bed to her combined first and second grade class, and the kids are writing their responses to her questions about the plot.
"What was really under the bed?" she asks them. "Was it really a monster?" (Hint: It was a bunny).
"Monsters aren't real," one of her students proclaims, grinning.
The summer school group of young people — 62 this day in grades pre-K through high school — is working through a unit themed around mysteries, one that wraps in math and problem solving and English language learning and, most often, a bit of fun. They've just completed lessons on ecosystems that included hikes to various lakes and ponds and examination of how critters camouflage with nature. But this new week's theme of mystery might be especially fitting for children whose home in constantly changing, the location of the given school based upon what fruit or vegetable is ripe and the parents have been hired to help harvest.
Governor Gretchen Whitmer just declared July Migrant and Seasonal Farmworker Appreciation Month, noting how for a century, those traveling planters, tenders and harvesters have helped to sustain and grow more than 162 commercial crops in one of the country's most agriculturally diverse states. Some 90,000 migrant and seasonal farmworkers and their families travel into and throughout Michigan every year to work. Leelanau County, with its intensive wine grape, cherry, apple and many other crops, is more reliant than most.
While the children of those workers have the work ethic down, they can fall behind from the transitions from school to school and may also feel lost in the classroom when a teacher asks a question like "What'd you do on your summer vacation?" or "What do you find in a museum?" In this program, kids share a common background and story. Students get a boost in making those broader connections while also closing gaps in their academic learning, says Beatriz Cruz, the program's parent liaison and recruiter, who during the regular school year is Suttons Bay school district's ESL and migrant specialist.
The county's migrant school program originated in 1966 with early years' classes rotating between Northport and Suttons Bay. Since 2012, it's been run by the Northwest Education Services (formerly TBAISD) — in a permanent section of Suttons Bay Schools' campus — for students in Grand Traverse and Leelanau Counties whose parents have moved within the previous 36 months are engaged in temporary or seasonal work in agriculture or fishing. If space is limited, priority is given to children who've made a qualifying move in the past year and are at risk of failing.
The program is based on a curriculum developed for migrant students specifically and that meets common core and standards of states like Texas, where many of the children spend a bulk of their school year, says long-time program director Deb Neddo. Students are given proficiency tests upon arrival and exit, whether they're coming for the entire summer or a single season like apples or cherries.
Throughout, the staff focuses on exposing them to the broader Leelanau community in a way that might mean taking a nature hike to a nearby natural area, picking flowers there, then walking to a nearby senior living facility to gift them to residents.
This day, the high schoolers have gathered at the Suttons Bay-Bingham Fire Department to meet firefighters and get certified in CPR, while another class is studying batting statistics. The lesson is made especially relevant following the previous day's visit to a game of the Traverse City Pit Spitters baseball team.
In the pre-K classroom, Cruz has just led the children in the song "London Bridge is Falling Down," starting in English, repeating the verses in Spanish. Some are picking up only half or so of the song, she notes, but that's okay.
"We're working on getting them exposed to language," she says. (Some 85 percent of the region's migrant students are English learners, according to Northwest Education Services.) "We repeat it and repeat it, these old songs from when we were young."
This lesson, too, has an element of connection, in this case both to traditional songs, but all the activities help build a community and comfort level that's key when school starts in fall and students are still around while parents complete a grape or apple harvest.
Cruz's son Samuel is a teacher, too, as an assistant in teacher Wadsworth's first/second grade classroom. He loves the job enough to have returned to teach for a second consecutive summer, especially the chance to "treat the kids with the kindness and respect they deserve" and see how much that impacts their classroom success. Teachers gain too. A sophomore in Northwestern Michigan College's aviation program with a plan to be an international pilot, Cruz says "I definitely think that exposing myself to different communities and different cultures is so important."
Beatriz Cruz says it was what she learned firsthand in the program that drew her back. At age 8, she came to Leelanau County for the first time with her then migrant worker parents. When she was 10, the yellow school bus pulled up and took her and others in the migrant camp to the summer program she now helps to lead.
"I remember that I walked in and thought, 'Oh goodness. These are all kids that look like me and sound like me!' We could all relate with one another with where we were coming from, how are parents were doing work and we'd probably have to be by ourselves until the parents got home or help them work so they could wrap up their day.
"It's not like you had to pretend to be anyone else, because we all shared the same story. And it was so nice to feel I fit in. We didn't have to pretend or wear clothing we can't afford. It was really nice. I think that's what made me want to help with the program. I remember what a difference it made."
Pictured: Traverse City Pit Spitters Tito Flores and Miguel Useche-Canelo take time out of their warm ups to meet students in the Suttons Bay schools'-based program.
Comment
Emelia Schaub, Leelanau Luminary And Pioneer, Inspires New Award
The influence and inspiration of Lake Leelanau's Emelia Schaub continues to grow, even after her passing more ...
Read More >>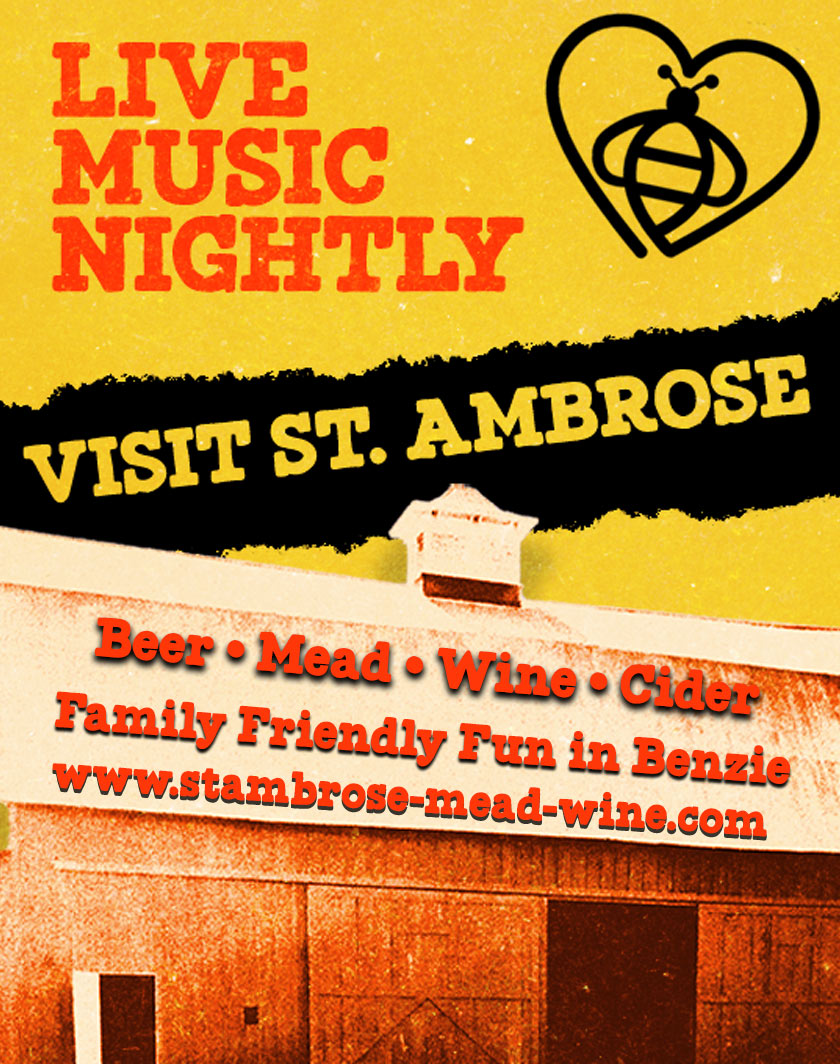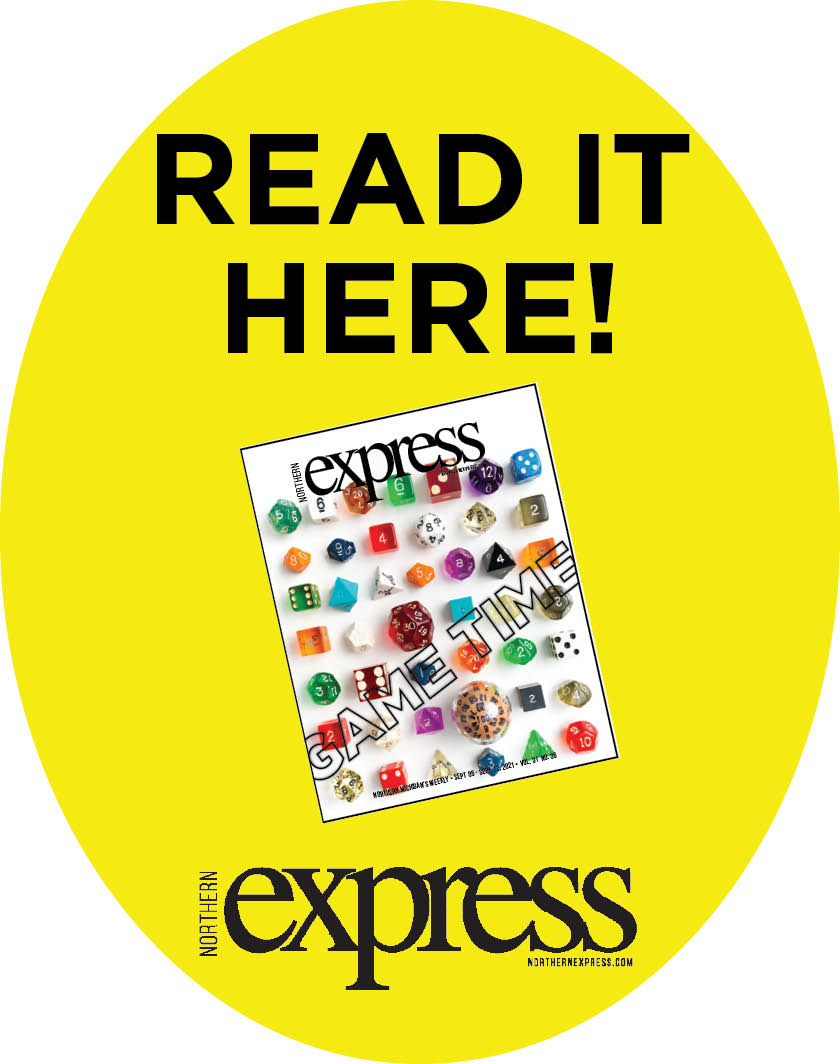 You Can Now Research Peshawbestown Genealogy Online Dating Back To 1850
The Traverse Area District Library (TADL) has digitized more than a century of birth, marriage, and death ...
Read More >>
Leelanau's State Rep Champions Childcare, Bipartisanship And Will Seek Re-Election
Leelanau's state representative says bipartisanship is alive and well in Lansing, he will run again despite huge ...
Read More >>