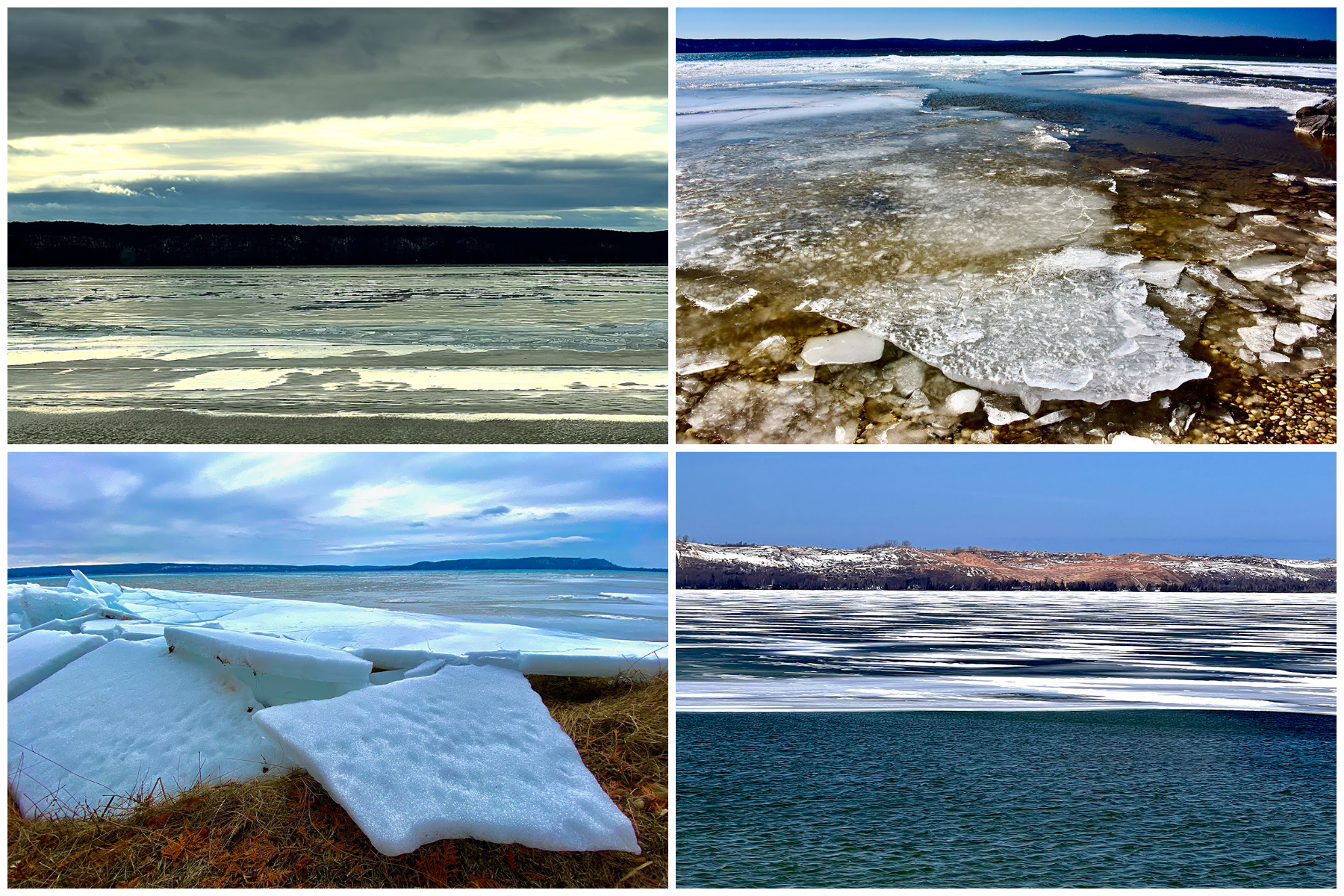 On Thin Ice: What This Inconsistent Winter Means For Outdoor Recreation On Leelanau's Lakes
By Craig Manning | Feb. 27, 2023
For those who spend the winter in search of frozen water for ice fishing, skating, ice boating, snow kiting, or other cold-weather thrills, northern Michigan is typically a paradise. With no shortage of big, expansive inland lakes, the region – particularly Leelanau County – tends to serve up plentiful opportunities for locals to get out on safe, stable ice and while away the hours doing what they love. This winter, though, as the weather has ping-ponged back and forth between freezing blizzards and warm, sunny days, that northern Michigan paradise has turned into a parade of disappointments for local recreators that rely on plentiful ice cover.
It's no secret that this winter has been an unusual one in northern Michigan. The Great Lakes landed regional and national headlines earlier this month, after the National Oceanic and Atmospheric Administration (NOAA) shared that the five lakes cumulatively were experiencing record-low ice cover for this time of year. As of February 13, only 7 percent of the total surface area of the Great Lakes was frozen, compared to the 35-40 percent norm for mid-February.
The freeze-thaw trend has hit local inland lakes, too, leaving unpredictable conditions for outdoor recreators. The weather has been particularly devastating for local ice fishing, and has led to the cancellation of multiple major events. On February 15, for instance, the NWMI Fishing Club announced the cancellation of this year's Interlochness Ice Fishing Tournament, a popular tri-county fishing contest that takes place each year during the Michigan DNR's wintertime "Free Fishing Weekend." This year's event would have taken place February 18-19, and would have invited ice fishers of all ages to fish any body of water in Leelanau, Grand Traverse, or Benzie counties in pursuit of fish in five divisions: lake trout, pike, perch, walleye, and bluegill. The NWMI Fishing Club cited potentially unsafe ice conditions on multiple local lakes as a top reason for the cancellation.
"Ice on Long, Leelanau, Duck, Green, and many more lakes is inconsistent, with six inches in some places and open water in others," NWMI Fishing Club wrote on its Facebook page. "The six inches of ice is routinely four inches of soft white ice with two inches of good black ice. With the recent rain sitting on top, the ice will continue to deteriorate. With the new snow coming, the soft areas will be camouflaged for the unsuspecting."
Glen Lake's perch fishing contest – part of the town's annual Winterfest celebration, which takes place each year during President's Day weekend – was also cancelled this year, due to "open water on Big and Little Glen Lake." It was the first time in over 20 years that the tournament didn't take place as scheduled.
Rob Karner, a watershed biologist for the Glen Lake Association, says this year's weather has been extremely unusual for Glen Lake, even beyond the President's Day weekend warmup.
"I've been here for 48 years, and in my early years, Big Glen Lake would always freeze in mid-January and it would stay frozen until late March or early April," Karner tells the Leelanau Ticker. "There was no yo-yoing, if you want to think of it that way. This year, Big Glen opened up on February 5. But with the cold snap we're getting now, it'll likely freeze back over again. We seldom saw this happening in the early years, but it's more frequent now. Three days ago, it was 90 percent open water, and now it looks like it's going to freeze again. It's crazy."
Any sign of open water discourages recreation on the ice, and Karner confirms that he hasn't seen much activity on either Glen Lake this winter. While that's good on one front – Karner hasn't heard of any recent incidents of anyone falling through the ice – it's also disappointing for folks who live for those types of winter recreation. And while this winter has been the worst in recent memory for icebound activity, Karner says lousy winters are slowly becoming the rule rather than the exception in Leelanau Coutny, with some types of activity taking harder hits than others.
"I would say 50 percent of the last 10 winters. we've had a spotty activity in the calendar as it relates to iceboating especially," Karner notes. An iceboat is essentially a sailboat that glides over ice on a series of skates or blades, called runners. "There's a group of iceboaters here in Leelanau County that kind of form a clan each winter. And it's a fun thing to watch, because they can go really fast in the lightest of winds, because there's no friction. But we've definitely been seeing less of that activity on Big and Little Glen recently."
Other Leelanau lakes have been light on activity, too.
"I live on the lake, and so far [this winter] I have not seen any ice fisherman, skiers, skaters, walkers, snowmobiles, or anything," says Jerry Anderson, secretary for the Little Traverse Lake Association. "Now, of course, they could be out there and I just haven't seen them, but often this time of year we'll see ice shanties or tents on the ice, or we'll see skiing or snowmobile tracks; this year, nothing."
As for Lake Leelanau, Lonnie Rademacher – the stewardship committee chair for the Lake Leelanau Lake Association – says things are finally looking up after a slow start to winter. "It was really hit or miss throughout the month of January, but February has been more consistent," Rademacher says. "We've finally got enough ice out there right now for a good solid base in most parts of the lake. I was out fishing last weekend, and there's a good 7-8 inches of ice in the mid-central area of the lake. How long that lasts, though, just depends on the weather."
Like Karner, Rademacher is less concerned by a single freak winter than by the fact that the data seems to indicate a trend toward more winters like this one. For proof, he points to the work of John Popa, a local resident who has been keeping informal records of Lake Leelanau's ice trends since the winter of 1981-82. Per Popa's records, Lake Leelanau froze over by the end of December in all but three winters in the 1980s and 1990s, with the earliest recorded freeze occurring on December 6. In the 2000s and 2010s, meanwhile, Popa recorded nine winters where the lake didn't freeze until January. For Rademacher – and likely for many other folks who love to get out on the ice in the wintertime – it's a trend that hurts to see.
"When I moved here 10 years ago, I couldn't wait to get out on the ice to fish," Rademacher says. "The first couple of years, I was the first guy out there. I don't do that anymore. You learn to respect it. There have been years where I've been out there as many as 30 times a winter. This year, I think I've only been out four times."
Pictured: Recent scenes from Big Glen Lake (credit: Rob Karner)
Comment
Here's What's Next For Broadband And Telecommunications Projects In Leelanau County
As spring approaches, the Leelanau Internet Futures Team (LIFT) is inching closer to its broadband internet buildout ...
Read More >>
Leelanau's Landmarks, Part One
Leelanau County boasts a coterie of iconic buildings, locations and history celebrating everything from the lumbering industry ...
Read More >>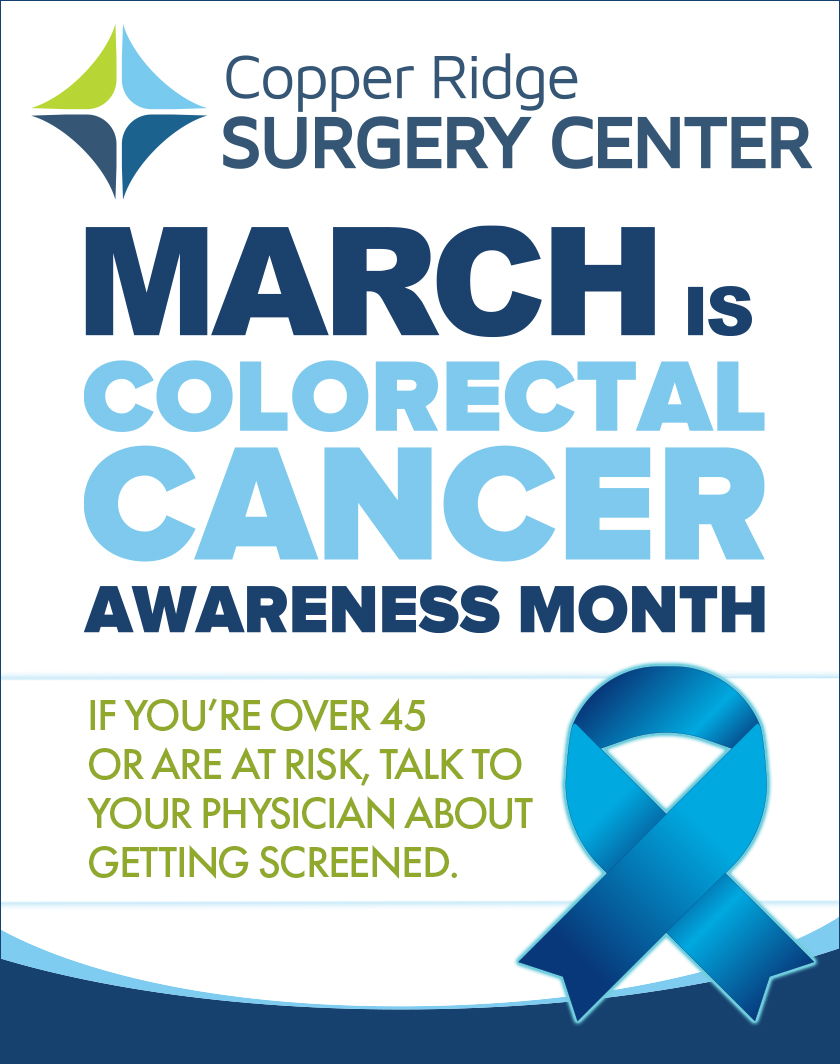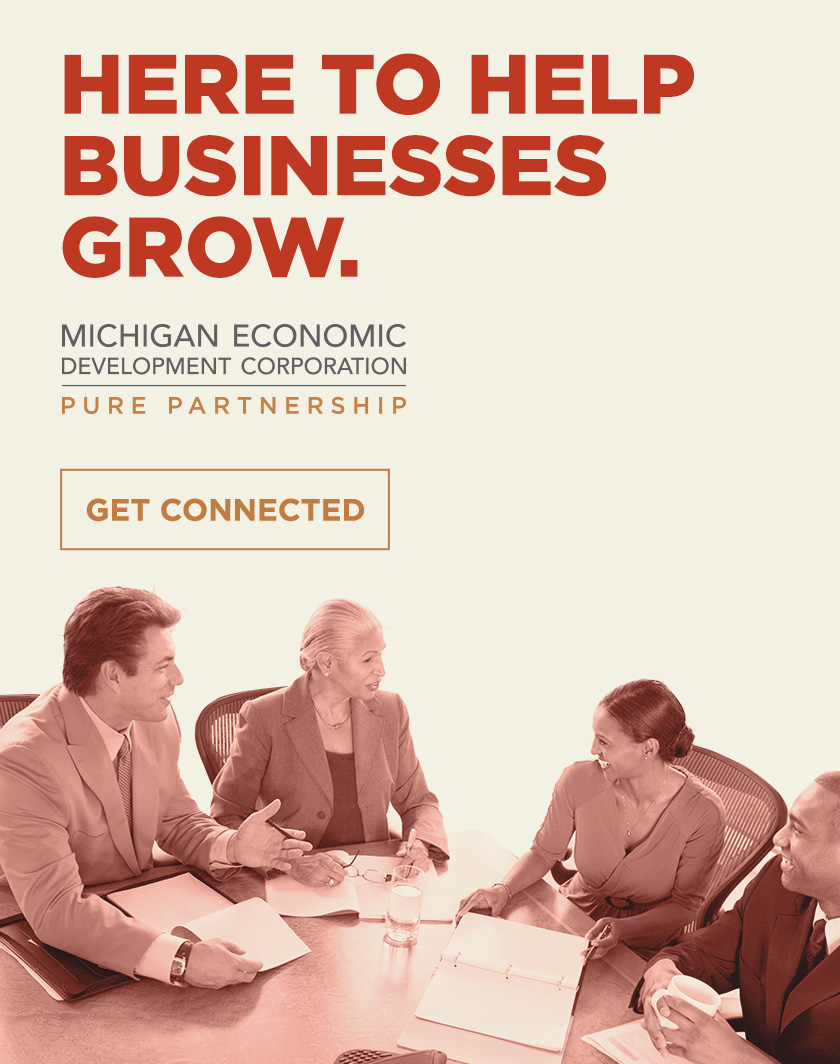 The Latest Leelanau County Blotter & 911 Call Report
The Leelanau Ticker is back with a look at the most alarming, offbeat, or otherwise newsworthy calls ...
Read More >>
Northern Latitudes Distillery Finally Gets Liquor License For Suttons Bay Satellite Location
It only took the better part of a year, but Northern Latitudes Distillery finally has a liquor ...
Read More >>