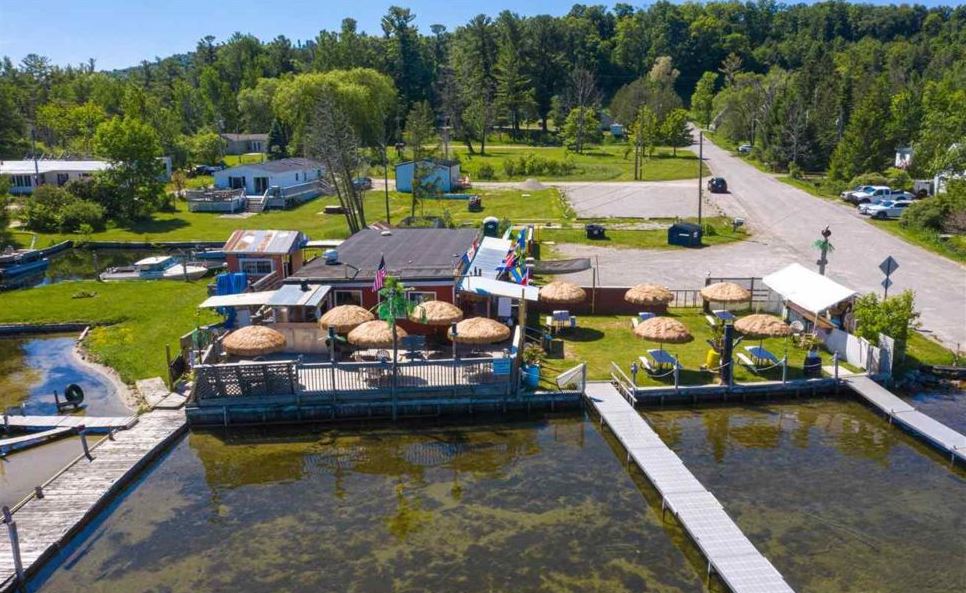 Passing Of The Torch: South End Tiki & Resort Will Reopen This Spring With New Owners
By Emily Tyra | Dec. 7, 2020
In an amicable passing of the (tiki) torch, the long-loved Lake Leelanau destination South End Tiki & Resort is under new ownership, Agent Sam Flamont with The Mitten Real Estate Group/Key Realty One - TC tells the Leelanau Ticker.
The 3.75 acres at 9851 South Perrins Landing — which came with the waterfront restaurant and bar, 265 feet of Lake Leelanau frontage, a State-licensed marina, on-site gas, two liquor licenses, and an RV campground — sold for $695,000 on Friday.
Flamont says, "It's a big deal for our area. There is nothing else like that on Lake Leelanau and the new owners are going to keep and expand operations, opening up so many possibilities for tourists and for locals."
He adds, "The cool part is that during the negotiations, [longtime owners] Pat and Matt Slaven became friends with [new owners] the Kleinfelds."
Todd Kleinfeld seconds this sentiment: "Pat and Matt have been very close friends, and they will be our customers and there to advise and shepherd myself, and my parents Barb and Jerry Kleinfeld.
"Pat and Matt and Barb and Jerry are very much alike," he says, "My parents talk to them daily. All of us came out of this feeling so good."
Business partners Todd Kleinfeld and Barb and Jerry Kleinfeld are Traverse City natives — with Todd currently based in Charleston, and Barb and Jerry in Scottsdale. Todd Kleinfeld confirms that South End Tiki and Lakeside Resort & Marina will be owner-operated and managed with existing staff.
Kleinfeld adds, "I want to express to all of our fans that nothing that they love is going to change. It will still be an inspiring dive bar. The menu will stay the same."
The Kleinfelds do plan to invest $105,000 into the marina — doubling its size for a total of 50 seasonal slips — plus maintain 12 in-and-out day slips and on-site gas. Other plans include: "Bringing new life to the 20-site RV campground; offering boat, Sea-Doo and kayak rentals; adding a 10-item snack shack with Moomers hand-dipped ice cream; and launching food pick-up by car and boat and delivery, too," says Kleinfeld.
As a final phase of improvement, the partners will eventually convert the RV sites to high-end cabins —or perhaps more aptly named "cabanas."
"The vibe is sand on your feet and cotton for your sheets," says Kleinfeld.
According to a 2013 feature that ran in our sister publication, The Ticker, previous owner Pat Slaven (formerly Walski) and her late husband Larry purchased the property in 1986 and raised their two children there. She and current husband Matt added the bar and restaurant — dubbed the "tiki bar" by regulars.
Pat Slaven tells the Leelanau Ticker that she and Matt will still be close by — across the road, in fact — and are contemplating their next venture.
The Kleinfelds plan to be open spring of 2021.
Did you know? Long before it was Perrins Landing this spot was first settled as a place for area residents to leave their boats while they made the trek to Traverse City. It was a railroad station and later home to a hotel, then Daniel and Julia Perrin of Detroit purchased the land in 1927 and established a cabin colony.
Comment
4 Homes In Leelanau Under $250k: Inside The Desperate Hunt For Affordable Housing
The tsunami of people buying property on the Leelanau Peninsula — many second-home shoppers from downstate and ...
Read More >>
Striving To Be Recycling Superstars In Leelanau County
Leelanau County is launching a major countywide campaign to improve the quality of materials residents recycle at ...
Read More >>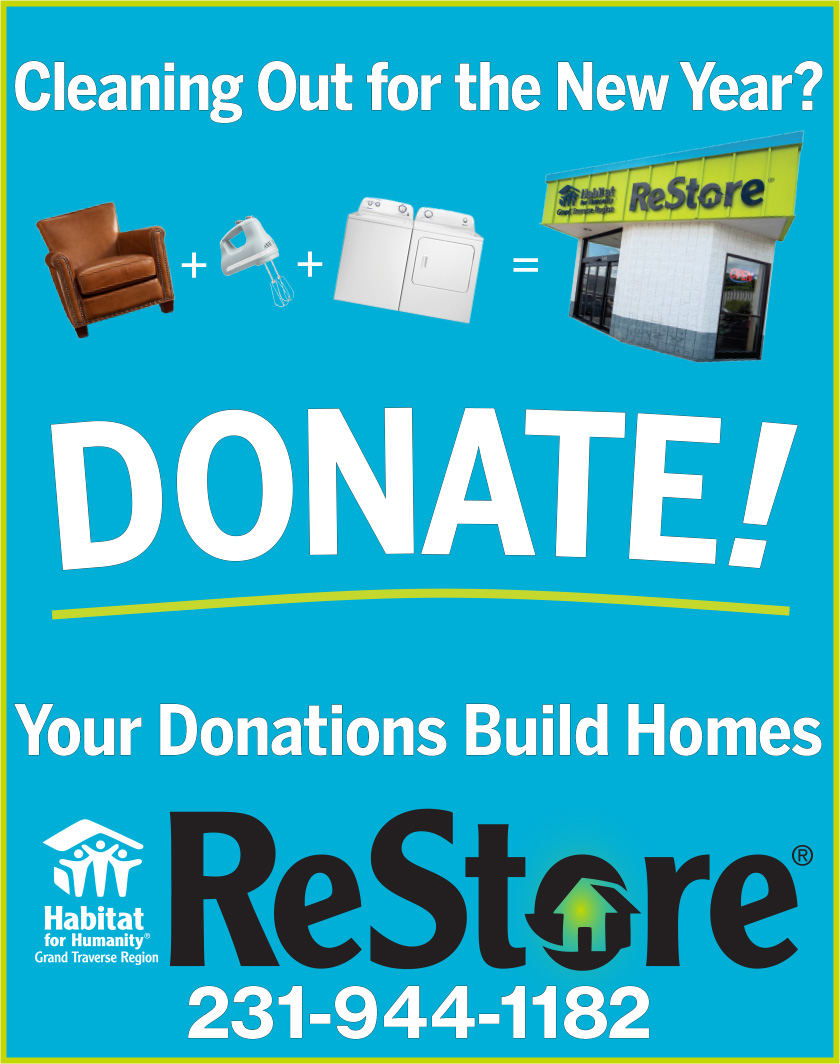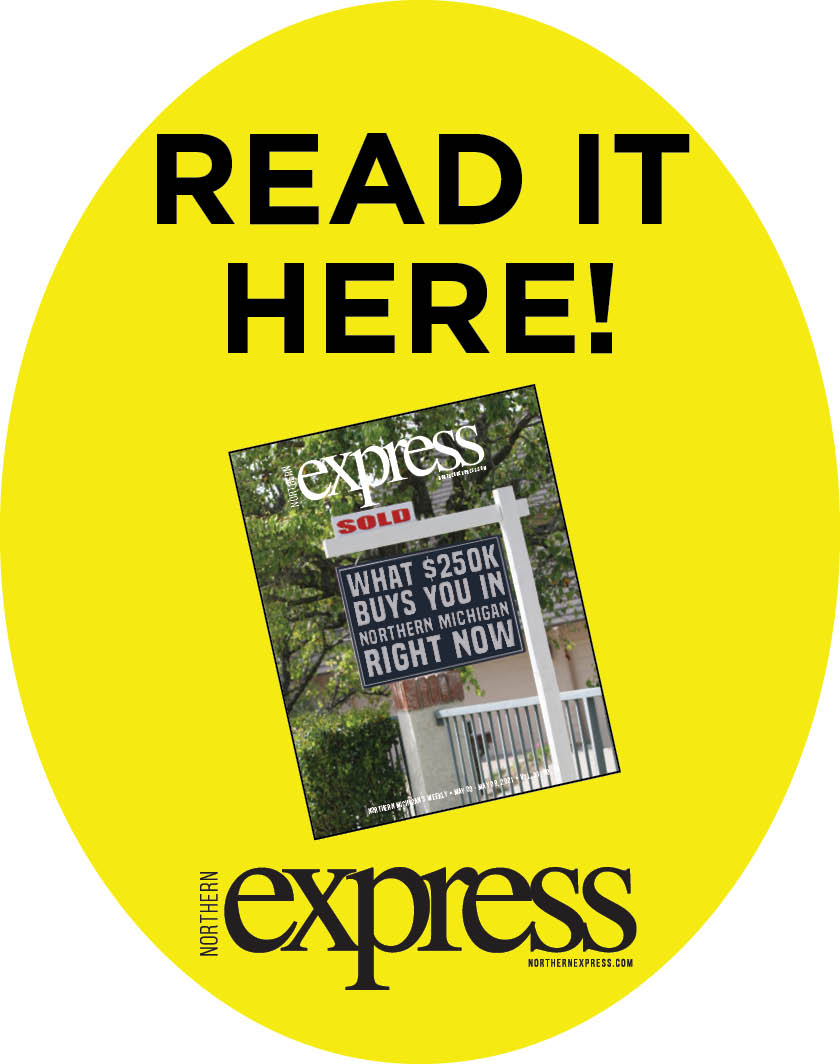 Some Of The Region's Top Chefs -- Including Those At Blu and 9 Bean Rows -- Share Their Secret Weapons
In the latest issue of the Northern Express, (the Leelanau Ticker's sister publication) check out ...
Read More >>
Property Watch: Lake Life In Empire
For those who have wondered who lives in the beach house perched next to the lighthouse at ...
Read More >>