Property Watch: Landmark Bicentennial Barn Property Just Listed
By Emily Tyra | Nov. 23, 2020
Bikers and motorists on M-22 near historic Port Oneida (1042 West Harbor Highway, Maple City) have long been dazzled by the sight of the boldly painted Bicentennial Barn. And now this landmark property — four acres, a 6-bedroom farmhouse, and of course, the barn — is listed for $365,000.
Bob Ihme of LVR Realty in Glen Arbor tells the Leelanau Ticker that this renowned piece of Leelanau history is being sold "as is," with the 1890s home filled with potential for those with the elbow grease and vision: it has the original wood flooring, knotty pine paneling, and five spacious bedrooms (plus a sixth, smaller one that could potentially be a second bathroom).
This property is considered to have a "Category lll Agreement" with the National Park Service, which means there are certain restrictions to its use and development prescribed by the Secretary of the Interior. Originally owned by the Shalda family, it was also once home to a farmers market, a use Ihme says could continue in the current day.
"There is no commercial use allowed in the agreement for things such as wedding venues, bike rentals, or a weekly vacation rental, but the farmstand can continue," he says. "The property, not having neighbors on any side, would be perfect for a certified organic farm or even for farming flowers."
The barn, emblazoned with murals on both sides, has been a photo op for decades.
Back in September 2005, volunteers were sought for its restoration and the repainting of one side, with a gala celebration for the completed project on July 4, 2006.
Ihme told the Leelanau Ticker as of Sunday night there is an offer on the property which the seller is considering, but the listing is still active with backup offers being accepted.
+++
Brought to you by Venture Properties in Leland, whose active listings include a log home with a private beach perched on the Lake Michigan coast near Northport.
Comment
Free Entry To Sleeping Bear Dunes To Celebrate Martin Luther King, Jr. Day
Sleeping Bear Dunes National Lakeshore Superintendent Scott Tucker is pleased to announce that the entrance fee to ...
Read More >>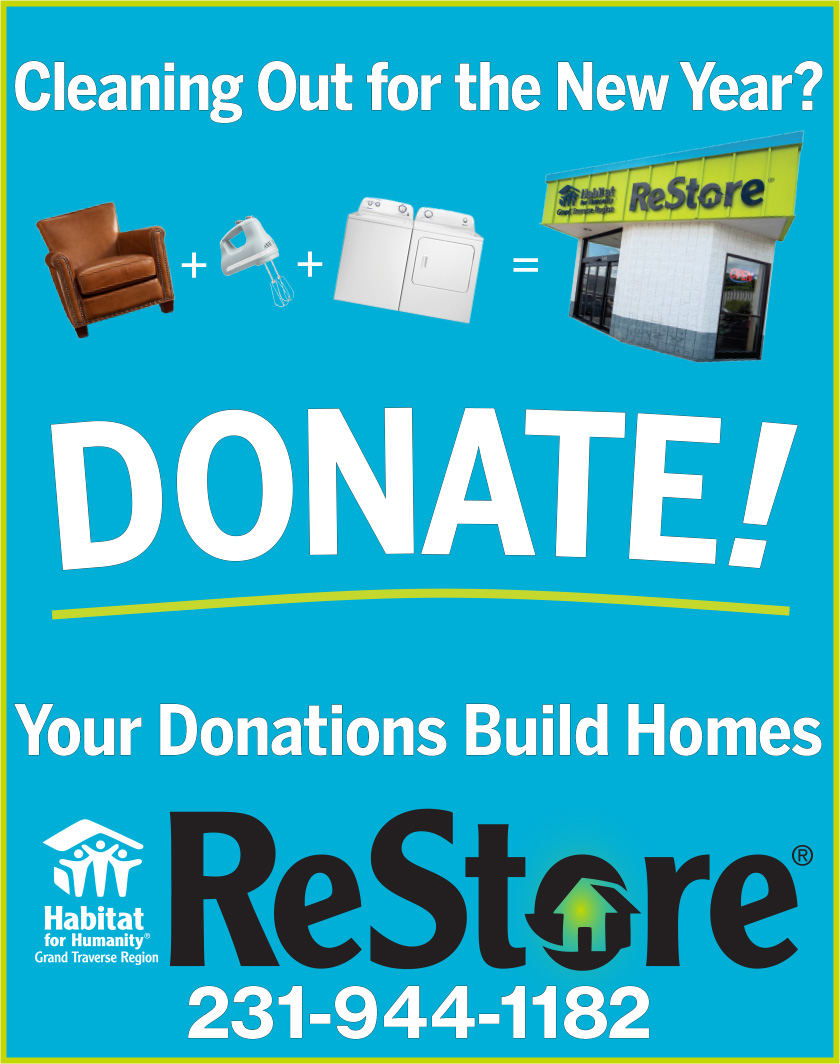 The Front Porch Seeks Support For Suttons Bay's Laundry Project
The founder of The Front Porch in Suttons Bay, Bobbie Eggert, will be honored the weekend of ...
Read More >>
Wineries Open Trails For Snowshoes, XC Skis And Fat Bikes (Plus Expand Winter Outdoor Service)
A handful of Leelanau wineries are inviting guests to make use of recreational trails on their properties ...
Read More >>