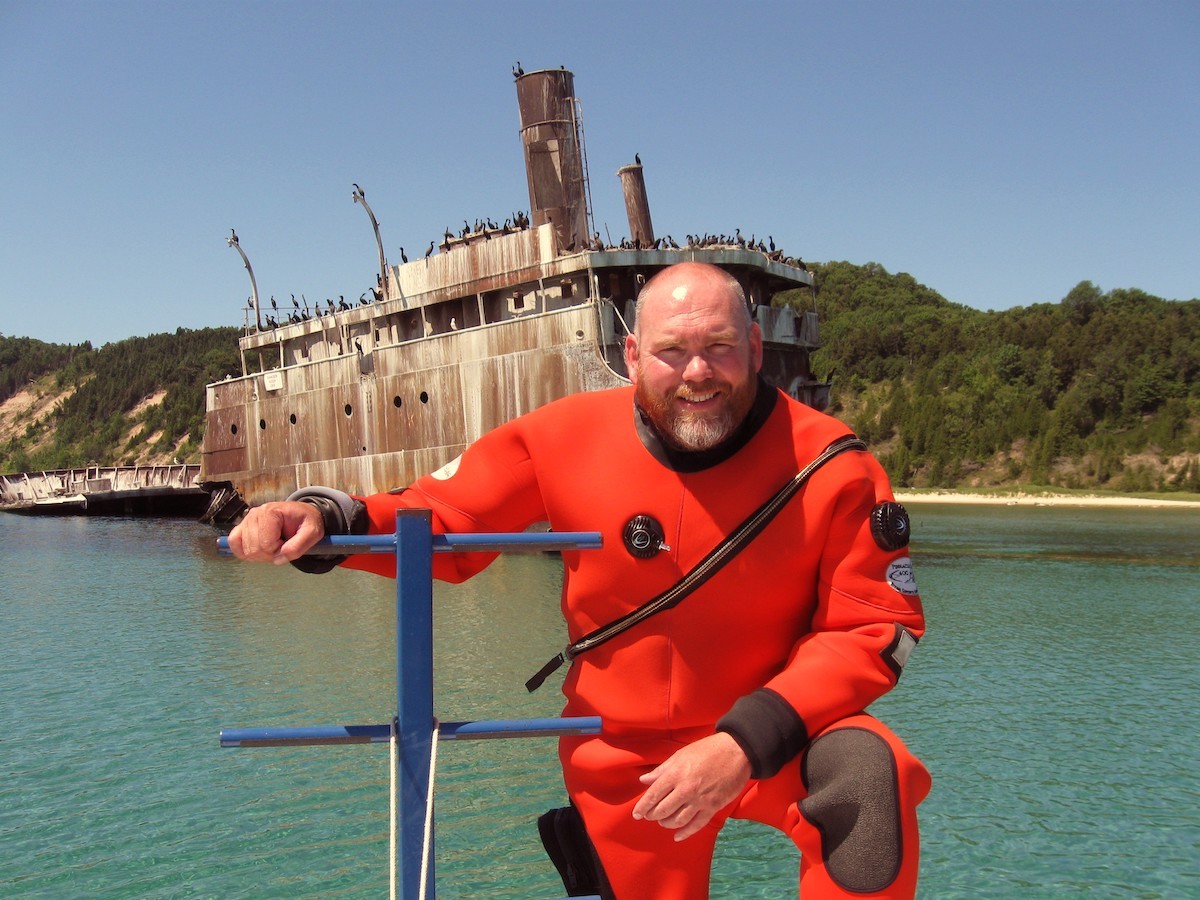 Shipwreck Hunter Ross Richardson Divulges Details Of His Latest Discovery, Jarvis Lord
April 23, 2021
The thrilling discovery of the Jarvis Lord steamer in the Manitou Passage was announced in November of 2020. Next week, on April 28, the Leelanau Historical Society Museum is hosting a presentation from author, diver and shipwreck hunter Ross Richardson, who discovered the massive steamer's final resting place.
Join Richardson on Zoom to hear what it takes to explore the depths of Northern Lake Michigan while looking for long-lost ships and missing aircraft. In his talk "Seeking the Lord, The Search for the Jarvis Lord Shipwreck," he'll share behind-the-scenes stories from the dive down to Lake Michigan's newest shipwreck discovery, plus tell more histories and mysteries of the Manitou Passage, the most dangerous place in Lake Michigan.
The event is Wednesday, April 28, from 7pm to 8pm. Pre-register on Zoom or on the historical society's website. A confirmation and day-of notification will be sent via email.
Comment
4 Homes In Leelanau Under $250k: Inside The Desperate Hunt For Affordable Housing
The tsunami of people buying property on the Leelanau Peninsula — many second-home shoppers from downstate and ...
Read More >>
Striving To Be Recycling Superstars In Leelanau County
Leelanau County is launching a major countywide campaign to improve the quality of materials residents recycle at ...
Read More >>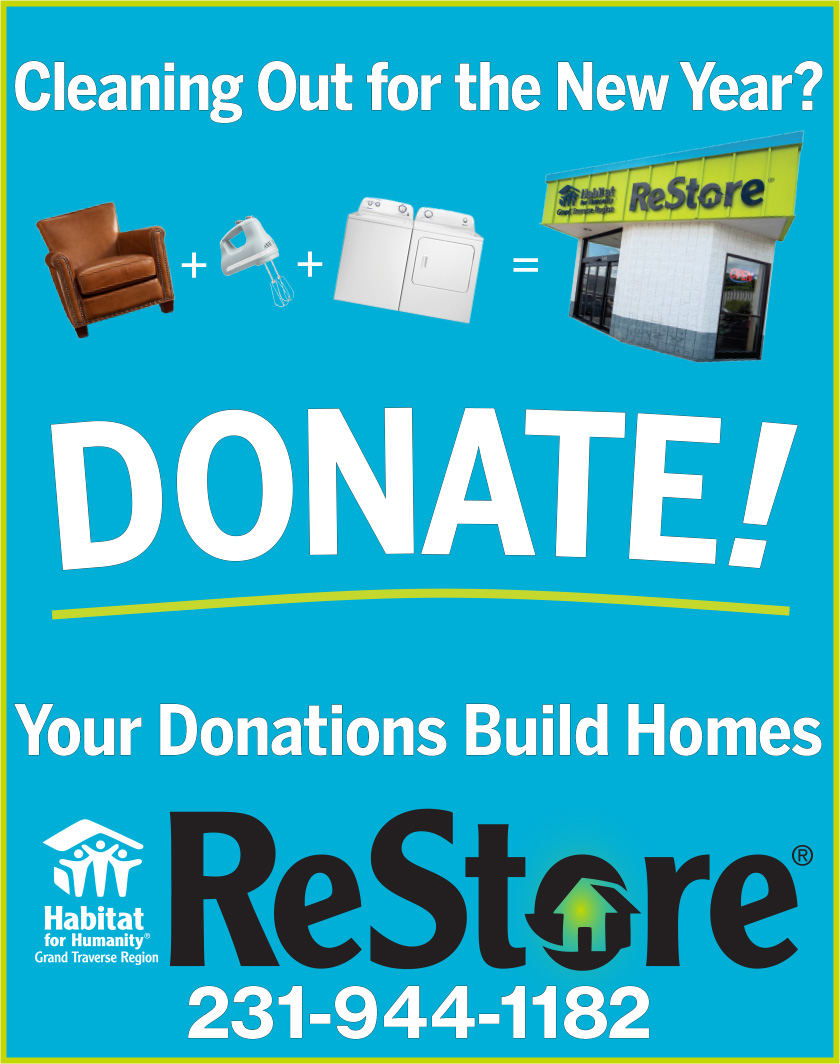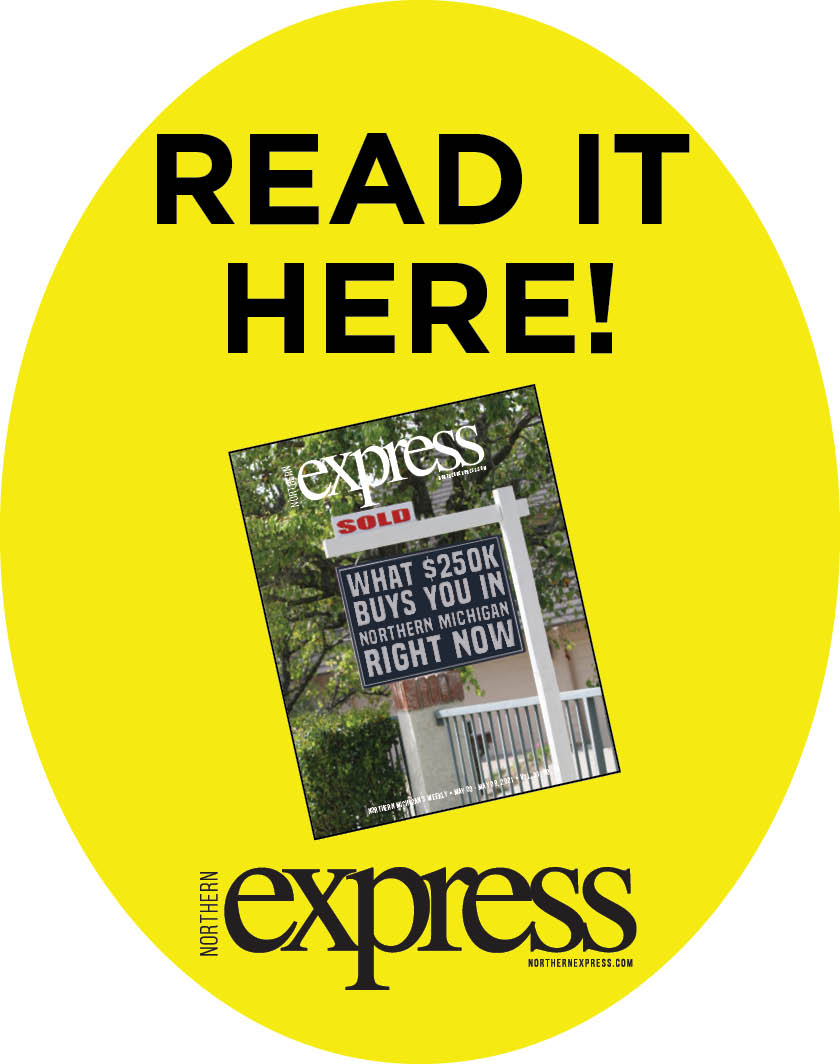 Some Of The Region's Top Chefs -- Including Those At Blu and 9 Bean Rows -- Share Their Secret Weapons
In the latest issue of the Northern Express, (the Leelanau Ticker's sister publication) check out ...
Read More >>
Property Watch: Lake Life In Empire
For those who have wondered who lives in the beach house perched next to the lighthouse at ...
Read More >>