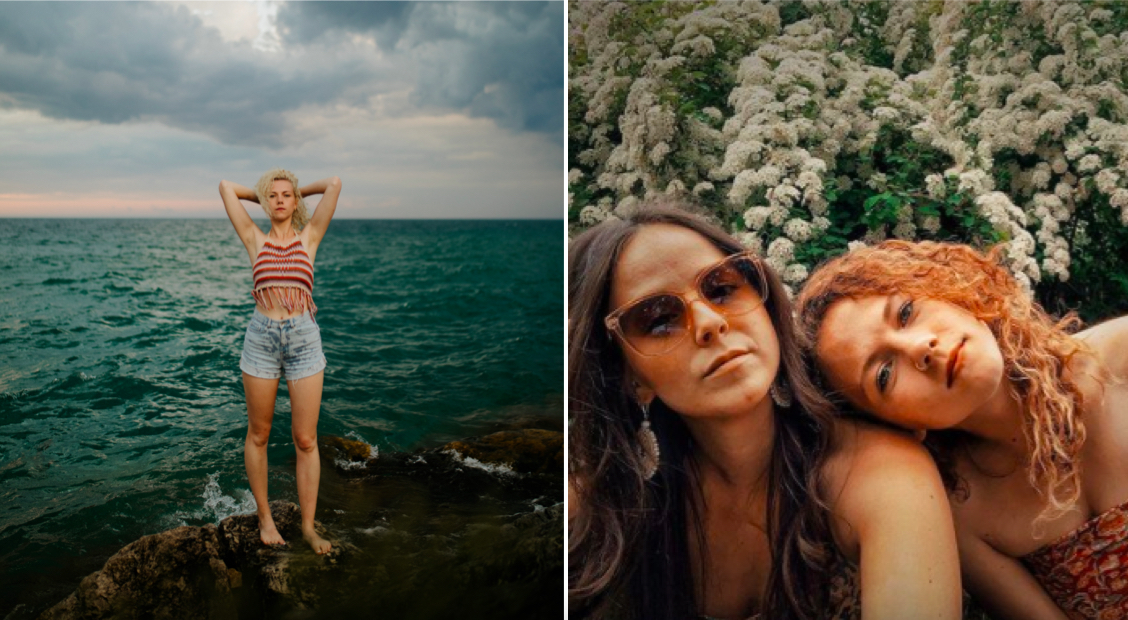 Singer-Songwriter i.am.james. Returns To Leelanau County to Debut New Duo (And A New Single)
By Emily Tyra | June 11, 2021
Leelanau County born-and-raised i.am.james. has spent the last five years based in Nashville and sharing her electro-pop music with audiences across the country. But the artist who bills herself as "fresh-coast grown" just couldn't deny the pull of a Michigan summer. So, with live music back on the scene, she will be touring the Great Lakes state and debuting her new duo project Evie, with fellow Nashville singer-songwriter, Emily Amber. Catch Evie's show tonight (June 11) at 6-8pm at The Bluebird in Leland, at Little Traverse Inn on Sunday (June 13) from 4-7pm, or next Saturday (June 19) at 2:30pm at Two K Farms Cidery & Winery.
Between summer gigs you'll see the Interlochen Arts Academy alum hanging around Leland — where most know her by her given name Sierra — or swimming in her beloved Lake Michigan. Here's more from i.am.james.:
Leelanau Ticker: Tell me about your new venture, Evie.
i.am.james.: I have been living in Nashville for the last five years, making and playing music — plus serving tacos and margaritas, as you do — and met Emily Amber, who is from Nashville. We started playing some shows together locally in Nashville, in the pop realm rather than country. We decided to tackle this new project and debut it in Michigan where I had local support.
Leelanau Ticker: And Evie's songs are written by both of you?
i.am.james.: Nashville is interesting — right now it's all about co-writing, which I've never been super in love with. It takes, for me personally, a good and unexpected chemistry. Luckily we just had that. This past November she came up to Michigan with me. We stayed in Leland for a few days, then rented a cabin in the U.P. to write together.
Leelanau Ticker: The U.P. woods in November sounds like a specific kind of inspiration.
i.am.james.: It was a place we were able to get a lot done in terms of writing. I don't know if it had been as successful if we had allotted time in our Nashville homes. Our only job was to be creative…which never happens. I wish life was like that all of the time!
Leelanau Ticker: Are you excited to show your songwriting partner your home peninsula?
i.am.james.: Right now Emily has been up here for about a week, and it's been a lot of work getting ready, but we did get a [Village] Cheese Shanty sandwich — with many more to come! — and we have been in Lake Michigan every day. Right now it's pretty bracing, but not screaming level.
Leelanau Ticker: You are still recording and producing music as i.am.james, too?
i.am.james.: Yes, in fact I am releasing a bunch of new music this summer. My single 'Fire for You' comes out June 18. It feels like it's way overdue; this song has been a file on my laptop for a couple of years!
Leelanau Ticker: Did growing up in the county help shape your songwriting style?i.am.james.: I had a lot of mentors around the county. One of the biggest accomplishments is going to these music festivals as a kid and loving them, and now playing them. I definitely had a lot of local musicians invite me to open up their sets…probably before they should have [laughs]. I hope to be in that same position to pay it forward someday.
Leelanau Ticker: You studied under Paula Cole at Berklee College of Music in Boston. What was that like?
i.am.james.: A lot of my time at Berklee and my classes there were spent focusing on the cold, hard facts of the music industry: this is how it works; this is how you can succeed. Paula was immersed in her own creative career, but very focused and present. Her classes were really, really small and to be with just songwriters in one place felt really creative.
Leelanau Ticker: When did you know you were a singer-songwriter?
i.am.james.: My parents would take my family to Blissfest and Earthwork Harvest Gathering, so I was always around that artist community. I started writing songs about 15 or 16 and shortly after I had a writing experience that sealed the deal.
Leelanau Ticker: What happened?
i.am.james.: The Blissfest Scholarship for the Lamb's Retreat for Songwriters in Harbor Springs. John Lamb hosts it at the Birchwood Inn, which reminds me of 'Twin Peaks.' And I remember feeling really intimidated by this new endeavor, as the youngest by 20 years. The retreat tends to be with more seasoned songwriters, but something about that was really good for me.
Leelanau Ticker: You must have some "I knew her when…" fans in Leelanau County?
i.am.james.: Yes, it's really nice too. When I started playing shows as a teenager, I was a little you-know-what and acted embarrassed when ten members of my family showed up in the audience. Now it's like, 'Mom, please come to my 500th show.' [Laughs.]
Leelanau Ticker: What is it like doing live music again?
i.am.james.: I actually had shows trickling in this winter in Nashville — Nashville kind of gave up on COVID, to be honest with you. Since being back up here for a few weeks I have played solo shows as well as a few with Elizabeth Landry. I was out of shape with that kind of hustle, but Evie will have at least a show a week this summer which is a huge improvement. We will take what we can get!
Leelanau Ticker: Some call your sound 'a heart-ache you can dance to.' It reminds me of the first swim in the lake of the summer. How do you describe it?
i.am.james.: Ha, the first swim is kind of perfect. I've been using the term 'left of center pop;' it's a more upbeat style, but ethereal and dreamy.
Leelanau Ticker: Between tour dates, how will you spend a Leelanau summer?
i.am.james.: Definitely hiking, going to the Manitous. There is nothing like the islands' landscape, it feels prehistoric.
The new single "Fire for You" from i.am.james. is out June 18 on all streaming services. Her self-titled debut EP will be released later in 2021.
Comment
Personalities of the Peninsula: 5th Generation Fishmonger Nels Carlson
If you've been to Leland's Fishtown in the past decade, you've likely seen Nels Carlson processing, brining, ...
Read More >>
Northport Pub & Grille Now Open With Locally Sourced Menu
The doors to Northport Pub & Grille (NPG) are officially open, with Chef Bryon Figueroa and Sous ...
Read More >>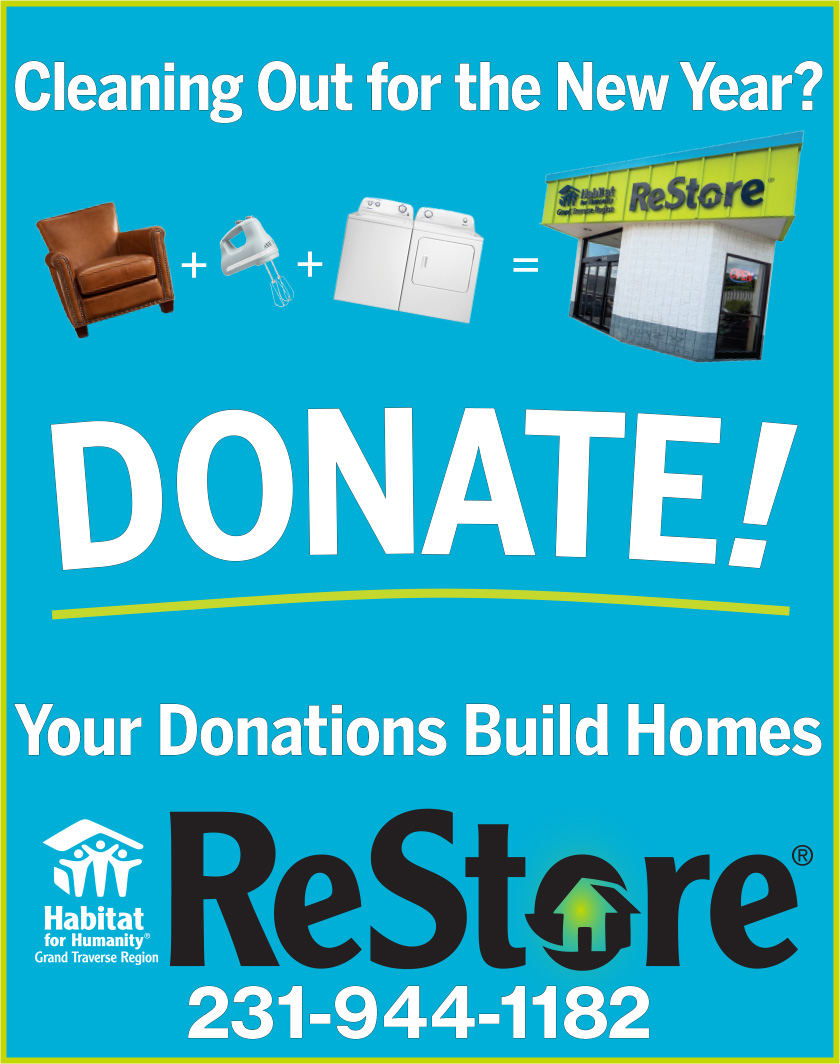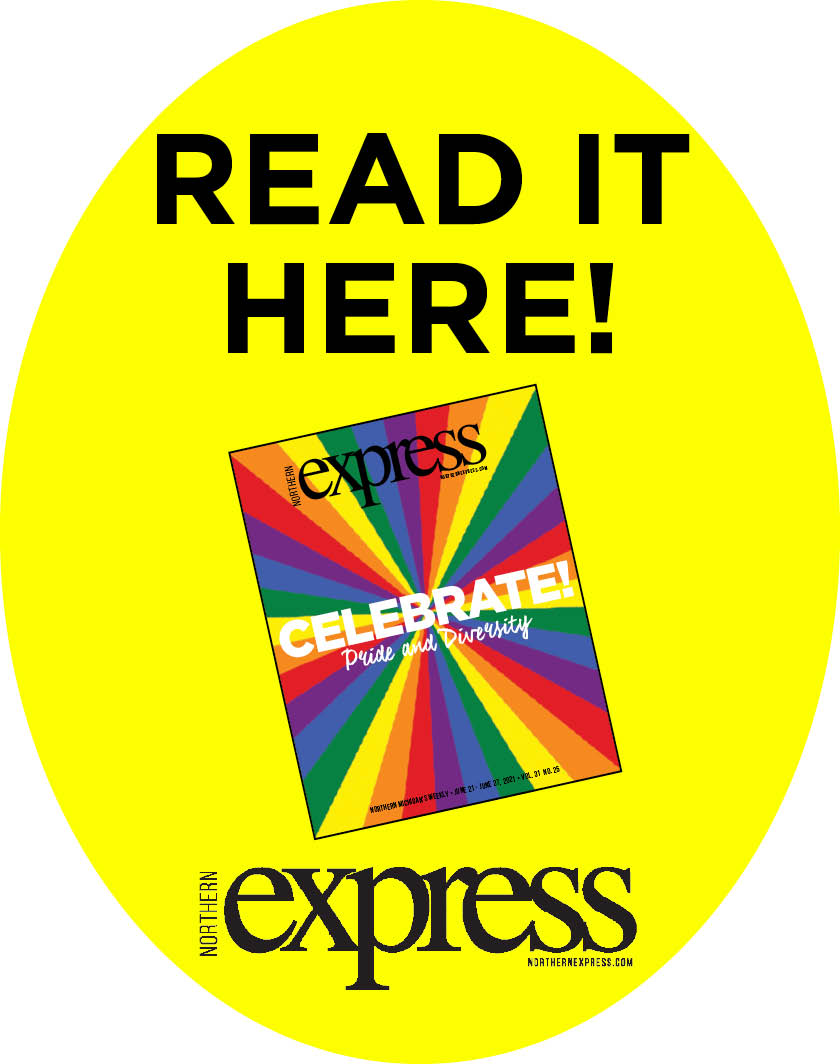 Leelanau Residents Share Their Stories In The "Celebrate Pride and Diversity" Issue Of The Northern Express
What's it like to grow up in, move to, and live, work, or raise children in a ...
Read More >>
Property Watch: See The Sunset From Storm Hill
The Storm Hill development on the coastline in Empire — once the estate of 19th-century lumber baron ...
Read More >>