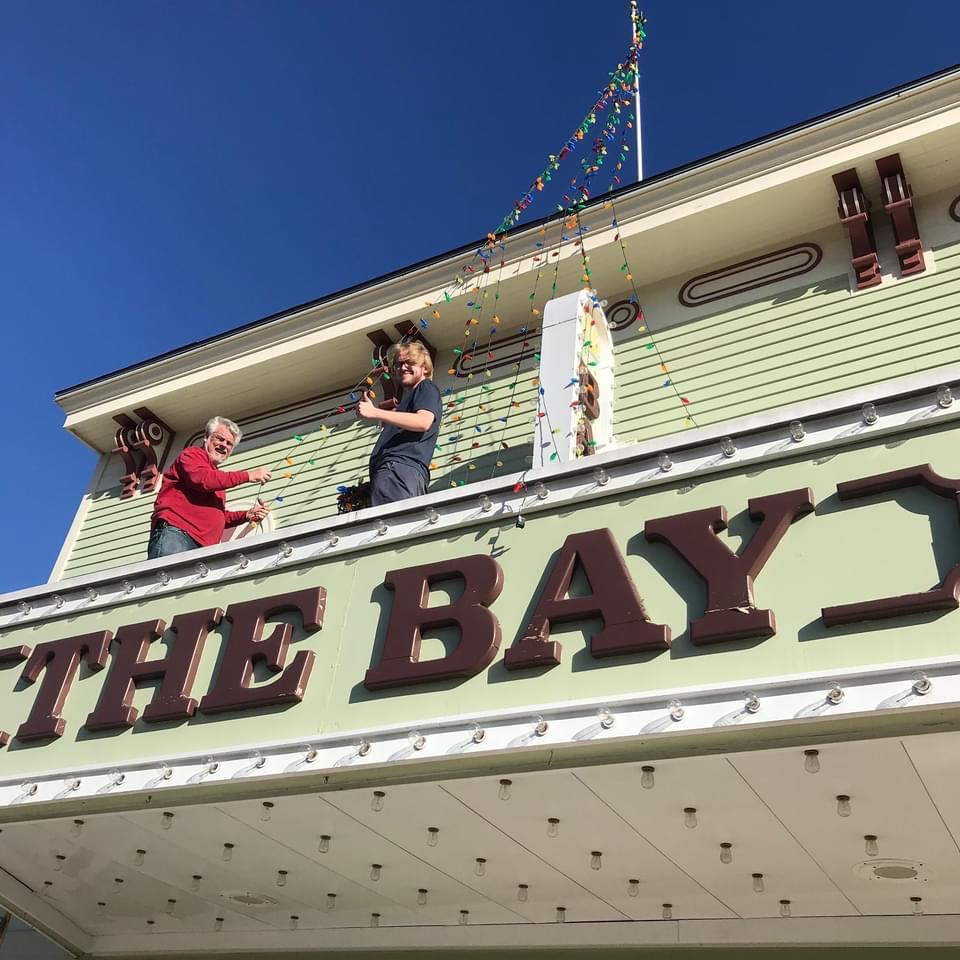 The Bay Theatre To Close For Remainder Of Holiday Season
Nov. 16, 2020
The holiday lights are up at The Bay Theatre in Suttons Bay, thanks to a sunny afternoon and the help of volunteers.
But the theatre is to remain closed for the rest of 2020, according to an announcement released today by its board of directors. "With the dramatic rise of COVID-19 in Leelanau County and the recent order from the Michigan Department of Health, the Bay Community Theatre has decided to suspend operations at The Bay Theatre beginning Wednesday, November 18, 2020 through the Holiday Season," it states.
"We are disappointed to announce this temporary closing and look forward to reopening our doors after the New Year. We so appreciate the support, understanding and generosity of the community...see you at "The Bay" in 2021!"
Note that the nonprofit remains an active part of the community with an online "Beyond The Bay" film discussion series available every other week during the holiday season via YouTube Live Stream.
Comment
Fishtown's Morris Shanty Returns Home After Being Saved From High Water
Yesterday Fishtown Preservation Society returned the historic Morris Shanty to its home, according to a press release ...
Read More >>
Namesake Spirit Released This Week To Honor Bernie Rink, The Godfather of Northern Michigan Wine
Northern Latitudes Distillery in Lake Leelanau released a new spirit this week, Bernie's Brandy, and it's distilled ...
Read More >>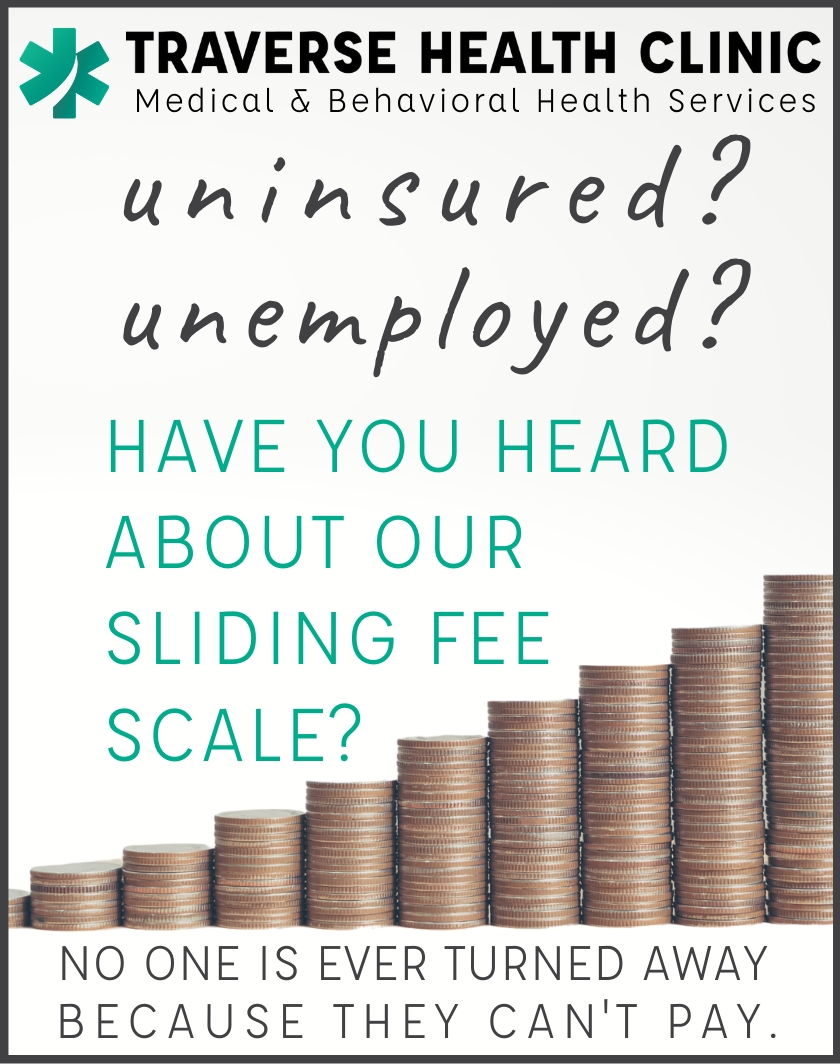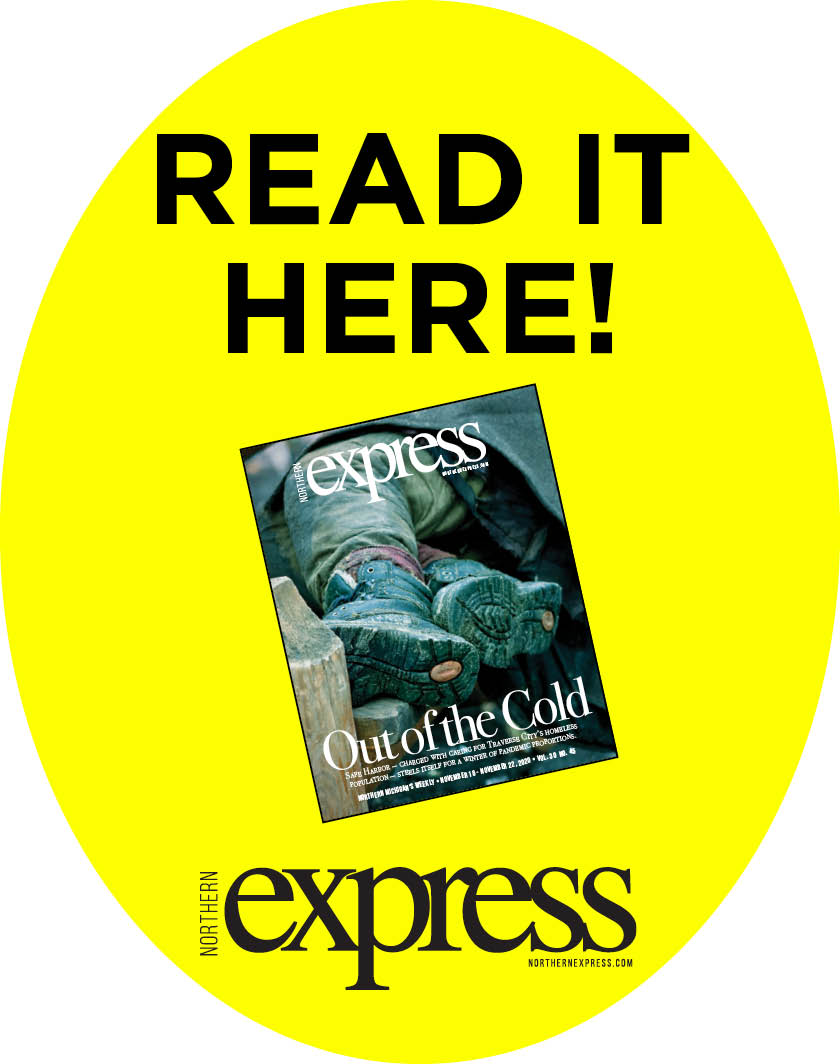 As Leelanau COVID Cases Spike, An Inside Look At Contact Tracing And What's Next
COVID-19 is spiking among Leelanau and Benzie County residents, with more than 300 new cases in November ...
Read More >>
Property Watch: Landmark Bicentennial Barn Property Just Listed
Bikers and motorists on M-22 near historic Port Oneida (1042 West Harbor Highway, Maple City) have long ...
Read More >>