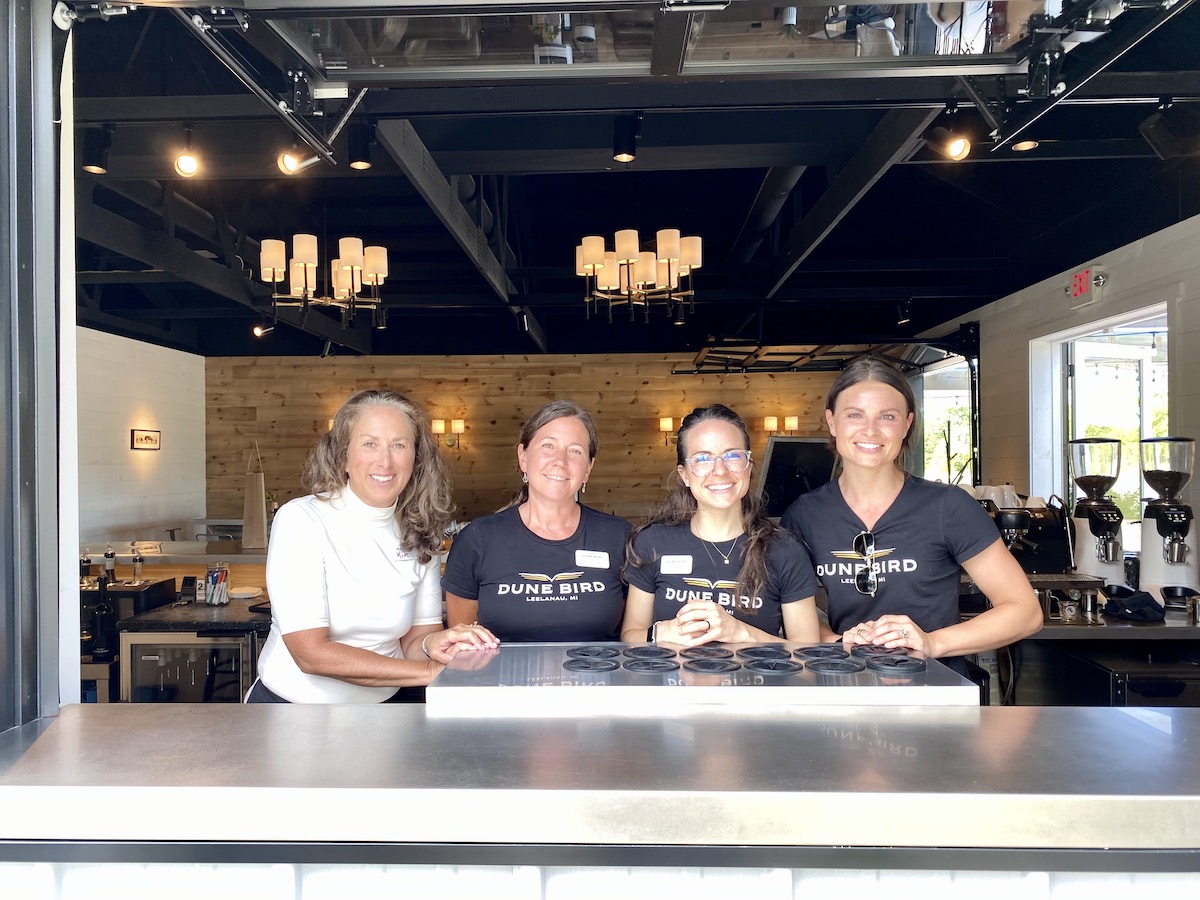 The People Who Make Summer in Leelanau Happen: Winery Edition
By Katie Dudlets | Aug. 10, 2022
The Leelanau Ticker asked local wine industry folks what it's like working on their side of the bar and how they keep guests in good spirits, even in challenging times.
Julie Lopata, Tasting room manager at French Valley Vineyard, Cedar
Thousands of guests walked through French Valley last month, sampling award-winning, estate-grown wines and decadent charcuterie boards.
What makes Leelanau so hospitable? Businesses go out of their way to offer an outing away from home that still feels like home. We take care of our guests. Anticipating their needs is so important to me and I see that when I go visit other businesses in Leelanau County.
You've heard about East Park Tavern closing early in Charlevoix due to staff mistreatment. Have you experienced anything similar? I've heard from a lot of people that customers are just horrible to them, but I have yet to experience anything like that. I did talk to the staff about it and let them know that I will back them 100 percent. I will not have anybody mistreat any of my employees.
What would make the tourist season go more smoothly? Employees. We so desperately need employees. That would allow us to stay open longer and allow other businesses to not have to close for a couple of days just to have their employees rejuvenate. I've been seeing a trend lately that people are coming out to the winery later in the afternoon and they're wanting to stay a lot longer than our hours and I just don't have the staff to do that.
We've heard good things about your charcuterie boards. What's the secret? My philosophy is that I don't want to see the board at all. Everything is covered in food, and it's high too! It looks like a mountain of healthy vegetables, fruits and cheeses. I've teamed up with Jeanne from Maple Leaf Farm, and I can barely keep her cheese in stock.
What's next for French Valley? We're getting ready to reveal our second room. It's a large wine cellar that's going to have additional tastings, private parties and our merchandise. This fall, we're going to start offering hayrides! There's an actual bar on the hay wagon. And we're going to continue to have live music during the wintertime.
Final thoughts on summer tourism? I do love our out-of-towners. I miss them in the wintertime! We've become a local hangout all through winter and now even in the summertime. But it's nice to have so many people visiting, even if it is a madhouse.
McKenzie Gallagher, Co-owner of Rove Estate, Traverse City
Perched at the highest point in Leelanau County at 1,165 feet, the owners of Rove Estate have found a balance between farming, business ownership and raising four kids.
What's your hospitality style at Rove Estate? All of the wines that we sell are 100 percent estate. We're really proud of the farming focus of our wines and bringing the public into a really approachable, inclusive and non-intimidating way to learn more about wine.
What's the difference between the summer and fall seasons? Fall is more focused on wine tourism. Right now we're seeing a lot of people on vacation who will come get a charcuterie board or small plate and enjoy wine on our deck. Then it shifts after Labor Day to more wine-specific visits, like stocking up cellars and buying gifts for the holidays. We call these people the leaf peepers and wine tasters.
Why are people so drawn to Leelanau? We live in one of the most beautiful places in the world. I think people that live here are happier and it's contagious. Happy people make happy people, that's our mantra. It's a really important part of hospitality. It's a calling. If you're drawn to hospitality-related jobs or careers, you really have to have a love for people and a welcoming spirit.
What are your thoughts about this challenging time for hospitality? A lot of people in this industry are coming out of two full years of restrictions, a lot of burnout and a lot of turnover. At Rove, we try to remind ourselves that the people who are visiting us, for the most part, are friendly, good people who are supporting our local economy. And that is so important for us to thrive as a community. But hospitality is a challenging job and it's sometimes grueling. We really rely on the energy and positivity from our guests to keep us going. It fills our cup. We're all people either trying to make a living or spend our living, you know? There's a value to, "Yes, I'm working really hard and I want to be respected and appreciated," and on the other side, it's like, "I've been off spending my time and energy earning this money, and I want to feel like it's valued." So I see both sides.
What would make the season go more smoothly? More staffing. Especially in farming! It's always been a challenge to find workforce housing and labor, and those issues are still here. But the last three to five years it's gotten harder for people to move and live here, and therefore work here.
Your take on tourism in the county: I absolutely love being in the hospitality industry. I love being able to serve and talk to the people that are visiting. It's challenging work, but at the end of the day, I am really proud of our community and am so grateful to be a business owner.
Nicole White, Co-owner of Dune Bird Winery, Northport
Dune Bird Winery has replaced yaks and alpacas with estate-grown grapes and an espresso bar, welcoming everyone from coffee connoisseurs and wine enthusiasts to canines and children.
How did Dune Bird Winery come about? We are outside our wheelhouse with this project…We are a military family. My husband Bo has been active duty for over a decade, and it's all we've ever known. But when we got to the end of 2020, we were ready for a new chapter and looking to create something in Leelanau that would keep him home and allow us to work together. So we bought this yak and alpaca ranch from a friend of ours. We're suckers for a good project. We saw the potential and the promise and really felt like this county could use something that was created — even more than a winery — but as a gathering space. We wanted to just facilitate community and fellowship and bring people together.
Dune Bird is more than a winery though, right? We weren't afraid to look at this project with an outside the box approach. Again, creating the space for people to come and gather was the primary motivation. And so we're like, "Hey, let's turn the traditional concept of the winery on its head a little bit. Let's make it more of a coffee shop, in terms of energy and vibe. Let's elevate the non-alcoholic, make it a place that someone who doesn't want to drink, can't drink, shouldn't drink, also wants to come and feel like they are being taken care of in a very intentional, special, elevated way." And so, against some very strong advice, we incorporated a high-end craft espresso bar, right front and center alongside the wine.
How have your children influenced Dune Bird? We have two little kids and they're around constantly. They're part of this business with us. We have things like a swing set on site that customers and their kids use and an expansive outdoor area so it's a really fun place for kids to come. We have little Dune Bird boxes that are filled with random toys, little matchbox cars and blocks, magnets and tiles. There's something special about coming to a place where you're welcome and it doesn't matter if you're 5 or you're 50.
What makes Leelanau so special for young families? They're not afraid to roll up their sleeves and think outside the box. They're not afraid to do something or piece together a life in a place that they absolutely want to be. People who are our age don't usually end up here by accident. We've chosen to be here. We want to be here and we're making it work.
Thoughts on summer tourism? The beauty of Leelanau is the fact that we're all up here trying to make a living and also enjoy where we live. We have the desire to enjoy summer alongside our customers and to be out in the community with them too, to see them on the lake and in Fishtown and in the other area restaurants and hotspots. Part of what makes summer in Leelanau so special is seeing how everyone's trying to strike that balance.
Pictured above: Kim Jameson, Nichole Warner, Nicole Majeske, Nicole White at Dune Bird in Northport
Comment
A Historic Great Lakes Mapping Project, Right Here In Leelanau County
Contrary to popular belief, the oceans aren't the only bodies of water on Earth hiding a few ...
Read More >>
Property Watch: Gateway to the Forest
How'd you like it if your backyard butted up against a sprawling, 1,000-acre plus tract of forest ...
Read More >>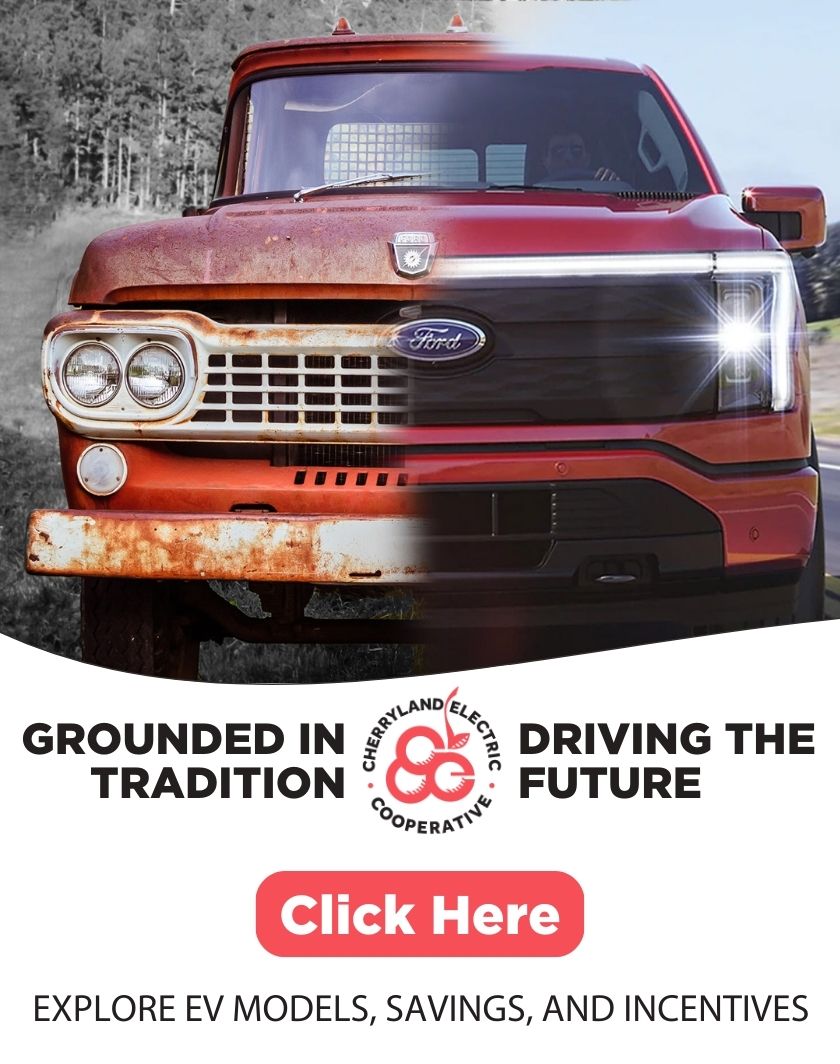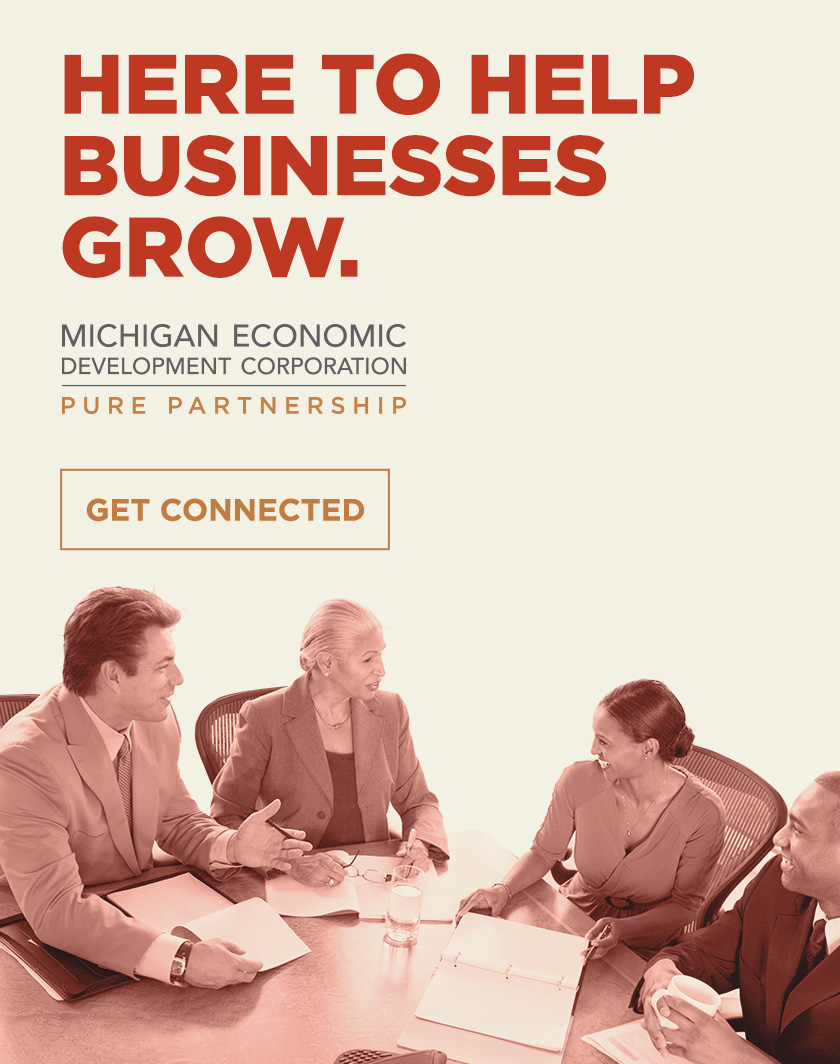 Bridging the Signal Gap: Verizon, T-Mobile Plan More Cell Towers to Boost Coverage
Dropped calls, undelivered texts, and sluggish data connections throughout Leelanau County have prompted frustration and raised concerns ...
Read More >>
Leland Township Considers USDA Financing For New Offices, Future Expansion Project
A loan from the United States Department of Agriculture (USDA) could save Leland Township more than $10,000 ...
Read More >>