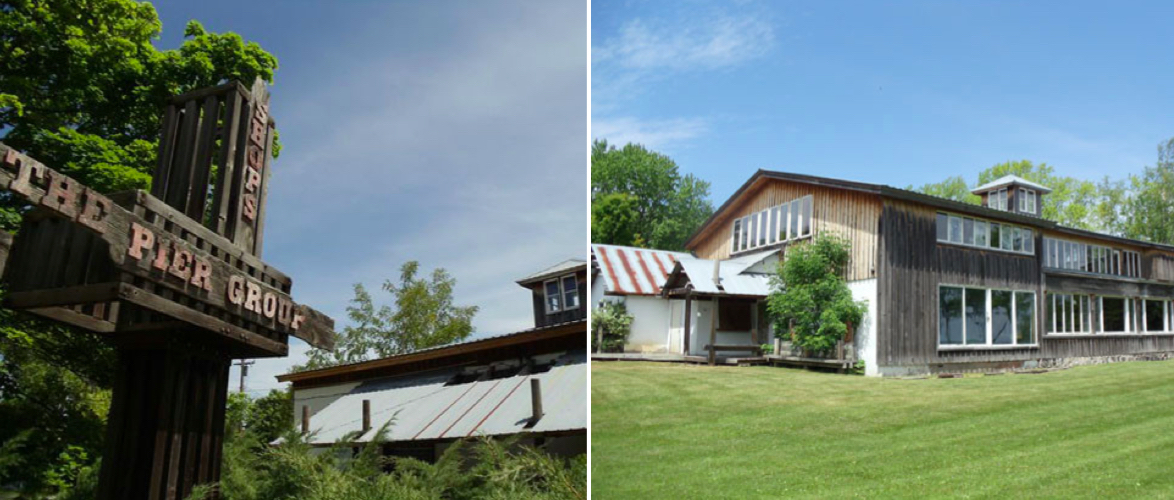 The Pier Group Sold, Olean's Dispensary Underway, More Moves In Northport
By Emily Tyra | March 24, 2021
There's big news coming from the little town of Northport. Read on for the latest on Leelanau County's groundbreaking dispensary, the rebirth of the long-dormant Pier Group property, and more business dreams coming true this spring for local entrepreneurs.
Northport's Amy Spitznagel closed last Friday on the village's prominent Pier Group property — at 3rd and Rose Streets overlooking Northport Bay — which has stood empty since approximately 1983.
Amy and husband Mark Spitznagel are the founding owners of Idyll Farms, the farmstead goat creamery also in Northport. Spitznagel says she has "been eyeing the building for the last 30 years and dreaming about the space's potential." The .6-acre property adjoins the public waterfront park and marina. She says as a believer in Lake Michigan's healing qualities, her intentions are to develop "a lakefront center to promote wellbeing while celebrating Leelanau's local foods, drink, culture, arts and landscape."
Spitznagel tells the Leelanau Ticker, "At this point, we are still at the very beginning stages of research and discovery about the building and grounds…and I'm in talks with possible partners."
She adds that the existing structure will be assessed to determine if it is sound enough for restoration, with the intent to preserve as much as possible.
Ann Marie Mitchell of Coldwell Banker Schmidt Realtors represents the seller, Noah Alonso, a retired Michigan State University art professor. Says Mitchell, "Noah also [previously] owned Ship's Galley, which is now The Tribune. It was at that time, 2012 or 2013, that he and I started to work together. We agreed on an asking price [$399k, as of last week] but he did not want it to be listed in the MLS."
She says showing the 6,400 square foot Pier Group — which is zoned Commercial/Residential — to prospects became a weekly event during the warm weather months.
According to Mitchell, the building has a storied past dating back to 1900. It was historically a potato warehouse, Northport's first cash crop. A second story was added in 1912 for a pea-sorting facility for the W.R. Roach Seed Company. The first floor housed the local Farm Bureau office in the 1920s. In 1951 the building was sold to children's clothing manufacturers who later transitioned to making flags and took on the name Spartan Flag Company. Then Northport Industries came into the building in 1970 to make fishing equipment. In 1971 another fishing company, Best Tackle Manufacturing, moved into the facility.
Noah and Lulu Alonso remodeled the building in the 1970s and named it the Pier Group. It housed a restaurant, art gallery, gift shop, book store, pizzeria, and dress shop at different times.
"Zoning does allow a single-family home as a use by right," says Mitchell. "My biggest fear, which I did express to nearly everyone that looked at it, was that someone could buy the property, tear down this historic structure, and build a very big home, permanently losing the most significant property in Northport. To my knowledge a property like this with such tremendous history, standing sentinel to the Great Lakes is simply not to be found in our region today."
Spitznagel welcomes photos or stories regarding the building's history (email her here).
The county's first recreational cannabis dispensary, Olean's, is set to open late spring in Northport at 780 North Mill Street, across from the fire station.
Owner Daniel Caudill of Northport tells the Leelanau Ticker he's excited to bring something new and unique to Northport, with designs for the operation intended to fit seamlessly into the community and landscape. Site work is underway to prepare for an 800-square-foot weathered metal outbuilding to arrive from its longtime home on a friend's property a mile away. "We will keep the rough and rusted exterior and put on a new bronze roof," says Caudill. Caudill's husband Tyler Rink of Tyler Rink Design will do the custom interior, along with Mark Kellogg Carpentry of Suttons Bay. "The goal is to create something that feels like you are walking into a pharmacy that's been in Northport since the 50s, but a modern version of that," says Caudill.
The name has historic origins, too. "We wanted something that is nostalgic but is not a typical dispensary name. I came across a photo from 1934, of an Olean's liquor store that opened up in Northport, New York, at the end of prohibition. We liked the correlation to cannabis becoming legal."
Caudill is in commnication with two cultivators in Michigan and is working now to create his local staff. "Everything, from the product to the packaging, is from Michigan." As the late spring opening date approaches, he's sorting out whether Olean's will open its doors fully or focus on online orders to start; stay tuned on Instagram and Facebook.
The former mechanic's garage on Nagonaba Street next to Deeps Corner Store will soon open as Northport Trading Post, a rock shop and local product source. Scot and Jennifer Wack of Northport say they have carried on Jennifer's grandfather's tradition of creating Petoskey stone jewelry, and will sell stones, stone art, and polishing kits.
Says Scot Wack, "There has not been a rock shop in Northport for a couple of years now, so we are glad to revive that."
The Wacks, also beekeepers, will sell their own honey products, and maple syrup from a few Northport sources. "It will be as local as we can possible make it," Wack says, adding, "I have my rock machinery at the shop so people can watch the process." Northport Trading Post will also have notary and printing services; and, down the line, Wack hopes to offer Michigan hunting and fishing licensing. They will open May 1.
Finally, Northport resident Laura Cavendish, who has co-run Around the Corner Food and Fun as an eclectic from-scratch food trailer at 115 South Waukazoo Street on Mondays and Tuesdays since construction on its permanent brick-and-mortar location began last spring, now officially added Fridays and Saturdays. "We hope to expand more as we inch closer to our grand opening," says Cavendish. (Check hours on social media.) The opening celebration will be Saturday, May 29, whether the building is complete or not — with discounts for locals with a Leelanau County address, and as a kickoff for the summer's family-focused community activities including science and art days and free movies on the property's back lot.
Photo courtesy Ann Marie Mitchell.
Comment
Leelanau UnCaged returns to Northport Saturday
One of the region's most unique and anticipated festivals returns to Northport tomorrow (Saturday), and Sandy Dhuyvetter ...
Read More >>
New Waves/Habitat Development To Break Ground On Bugai Road
Habitat for Humanity Grand Traverse Region announced on Wednesday that a groundbreaking date is officially on the ...
Read More >>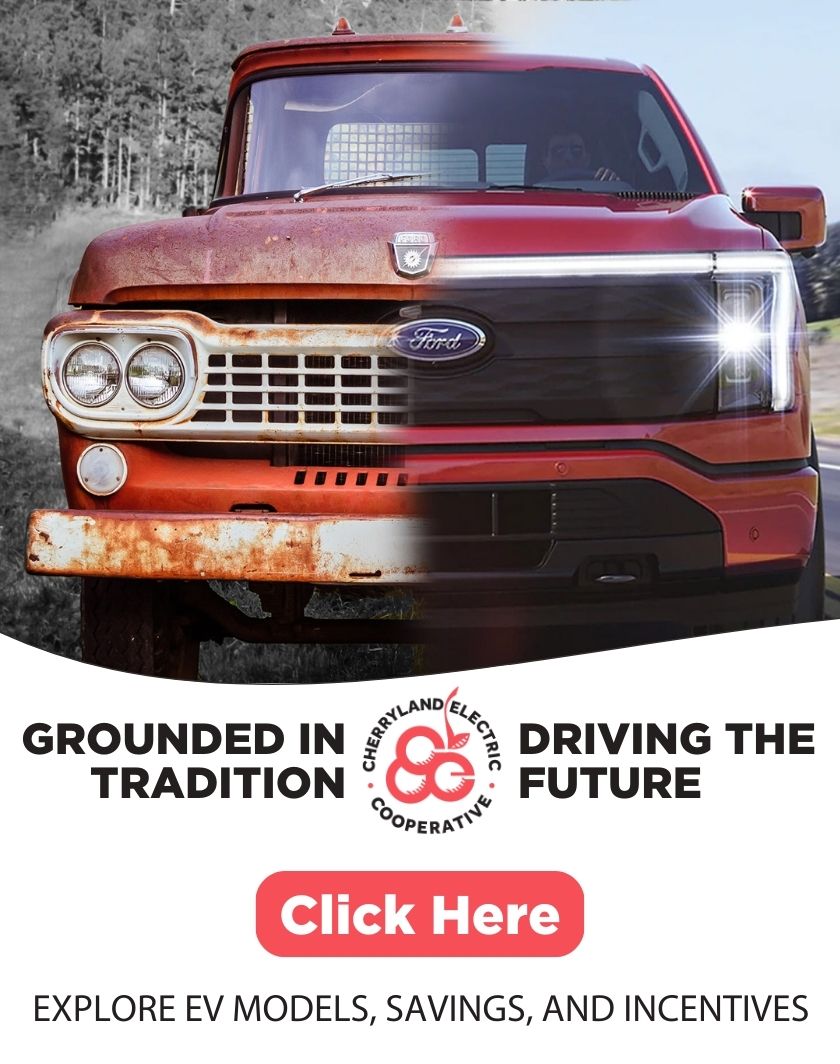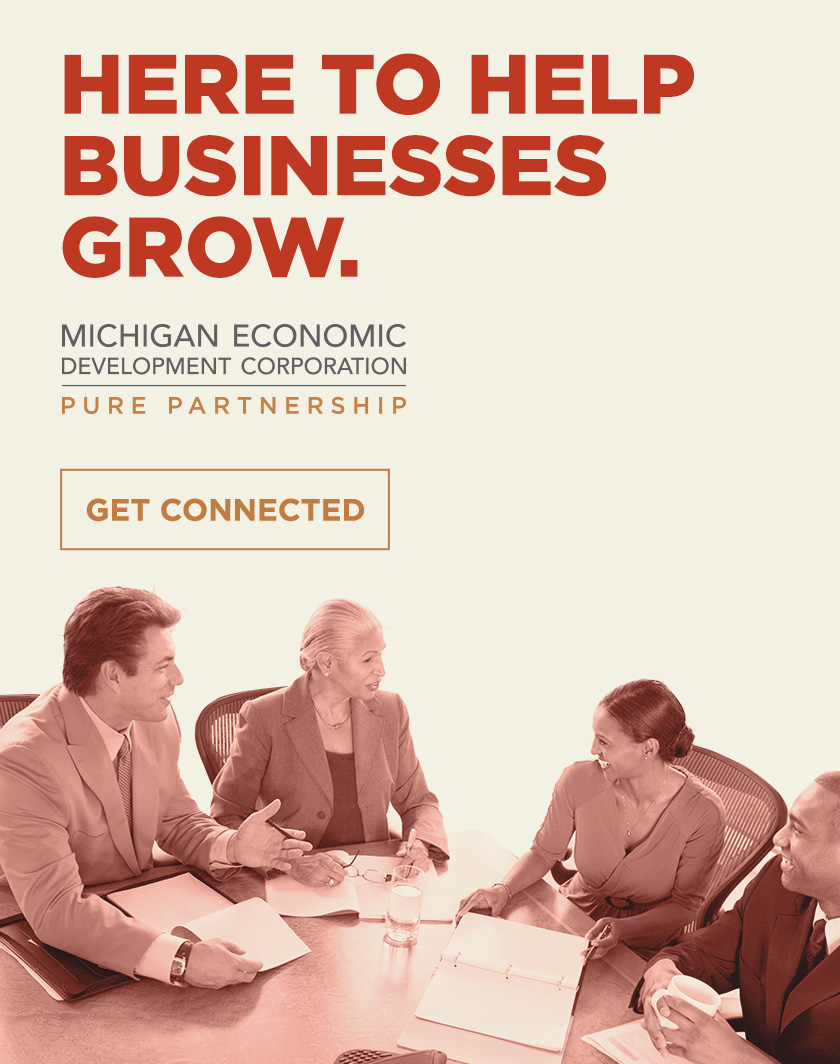 Leelanau Conservancy Opens New Trail, Seeks Logo Refresh
The Leelanau Conservancy announced late last week that it had completed work on a new boardwalk trail ...
Read More >>
Your Guide To The Offseason In Leelanau County
Autumn is here, the nights are getting colder, and the first traces of fall color are starting ...
Read More >>