U of M's Fraternity Of Fathers Brings New Parenting Perspectives To Families In The County
By Emily Tyra | June 17, 2022
Leelanau County once again finds itself leading the way in early childhood development innovations (here is one recent example) and this time the spotlight is on dads of young kids in the county.
Fraternity of Fathers, a groundbreaking University of Michigan (U of M) program for fathers of children ages infant to 6, just wrapped a ten-week session, a first in Leelanau County. These research-based sessions, developed by the Department of Psychiatry at U of M, are specifically tailored to dads and use "adventure therapy" principals to deliver attachment-theory content in an interactive format.
Missy Carson Smith, parent liaison and co-coordinator of Great Start Collaborative of Traverse Bay, the umbrella organization of the 5toONE Neighborhood Network helped write the grant that brought Fraternity of Fathers to the five-county area.
She shares what's especially novel is that the dads' sessions are held at the same time and place — the Great Lakes Children's Museum and Discovery Center — as Mom Power, another science-based U of M program for mothers of young children. "This is the first time this has come together nationally, and it's happening in Northern Michigan with Leelanau families as the pilot," she says.
Both Mom Power and Fraternity of Fathers sessions are held in partnership with Benzie-Leelanau District Health Department's (BLDHD) Parenting Communities, which is supported by Leelanau's Early Childhood millage.
"They [BLDHD's Parenting Communities] are funding the Mom Power piece, and we are funding the Fraternity of Father piece." The "dad side" of it is made possible by a Trusted Advisors Grant through the Michigan Department of Education, Smith notes, adding, "U of M was really excited we wanted to bring these programs together for the first time, and we are seeing really nice results."
Smith is witnessing them firsthand. She is also one of the facilitators of the dads' workshops, which she leads alongside fellow contracted social workers, including Mike Acosta of Northport, who specializes in early childhood mental health.
Among the measurables: "an increase in parents' sense of competency and decreased stress," says Acosta. "Parents need support, not that teaches you 'what to do' but that gives you the opportunity to think about how you were raised and how you want to raise kids."
He says Fraternity of Fathers gives an opportunity for participants to reflect on what it means for them to be a father, what influences have had an impact on how they parent, and new ways to think about and understand their kids' behavior and development.
"The information is presented in an experiential way…with puzzles, action, problem solving, and lots of opportunity for discussions and learning from immediate experience."
Moreover, he says, "I've been working with dads for a long time and men just haven't had the same opportunities as moms." Smith echoes this: "I work with parents all day, every day and moms and dads just like to access [this information] in different ways. That's where the school of psychiatry comes in, with U of M."
Adds Smith, "For the first time moms and dads are learning about attachment-based parenting together and being given a shared language to impact their parenting and optimally support their children's development. We really can appreciate the support of the Leelanau County voters that backed this, because without this [Early Childhood] millage we would not be able to do this in tandem, and the families have said this has really worked for them."
Ryan Knabusch, father of three, is a Fraternity of Fathers participant: "Covering the same information in both classes has been helpful in being able to work through things with my wife when parenting," he says.
During the separate mom and dad sessions, children spend time with National Honor Society student volunteers from TC West and TC Central who were specially trained in attachment-based parenting and communication.
Michelle Klein, BLDHS director of personal health shares that "partnering with Great Start to bring these two innovative, evidenced-based programs to Leelanau families is just one example of the opportunities the Early Childhood millage has made possible." They are bridging a gap, she says. "Many programs are so restricted by socioeconomics, age, insurance...so being able to offer it to families regardless of that...it's because of this millage."
BLDHD's website notes that the goal of Parenting Communities is simply "to help us all be the parents we dream of being."
At the crux of it, says Klein, "what we know is a tremendous amount of brain development comes before the age of three. Now both the mom and the dad are participating and take these tools home and are on the same page."
The Mom Power and Fraternity of Fathers sessions just concluded last week, but they'll be back. And in the meantime, Smith shares that 5toONE will return later this summer with Family Adventure Days. "There will be three of these three-hour events this summer, where parents can explore some of these concepts with family adventures." They will be open to families with children ages 0-8 in the five-county area and will be announced on the Great Start website on July 1.
Pictured: Fraternity of Fathers participants, with social workers Mike Acosta and Alison Woytowich, both of Leelanau County
Comment
A 30-Foot-Wide Sinkhole Opens On Private Property Near Clay Cliffs In Leelanau County
High water, low water, and erosion are seemingly always on the minds of waterfront property owners in ...
Read More >>
After The 4th: Latest Leelanau Blotter and 911 Report
The Leelanau Ticker's post-July 4 weekend look at the most alarming, offbeat, or otherwise newsworthy calls ...
Read More >>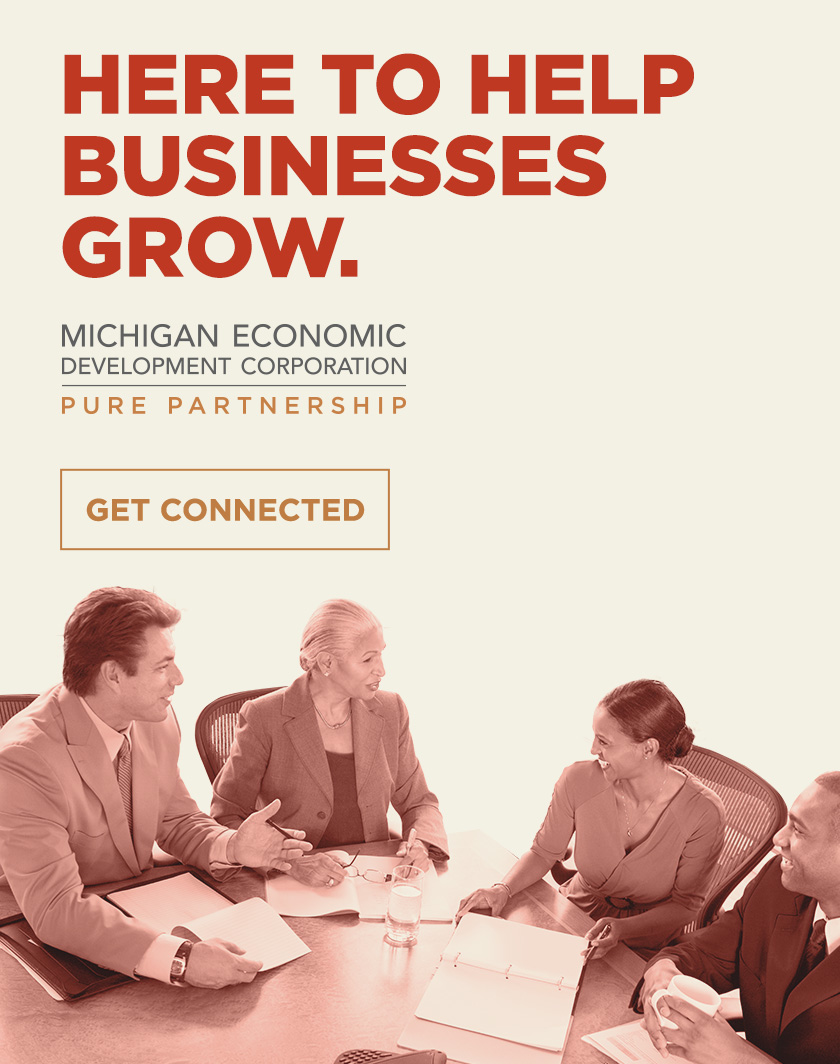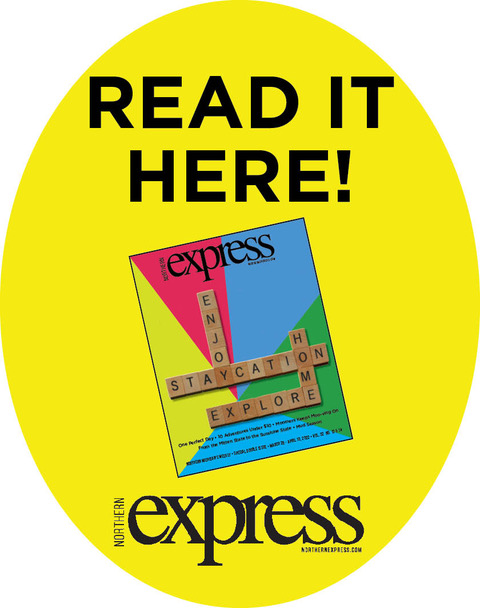 A Plan, A Van, A Boat (And Lots Of Hope): The Kitners' Year-Long Journey To Call Northern Michigan Home
Nathan Kitner and Lily Grant-Kitner beamed as they stepped through the door of their Lake Ann rental ...
Read More >>
The Latest Leelanau County Blotter & 911 Call Report
The Leelanau Ticker is back with a look at the most alarming, offbeat, or otherwise newsworthy calls to ...
Read More >>