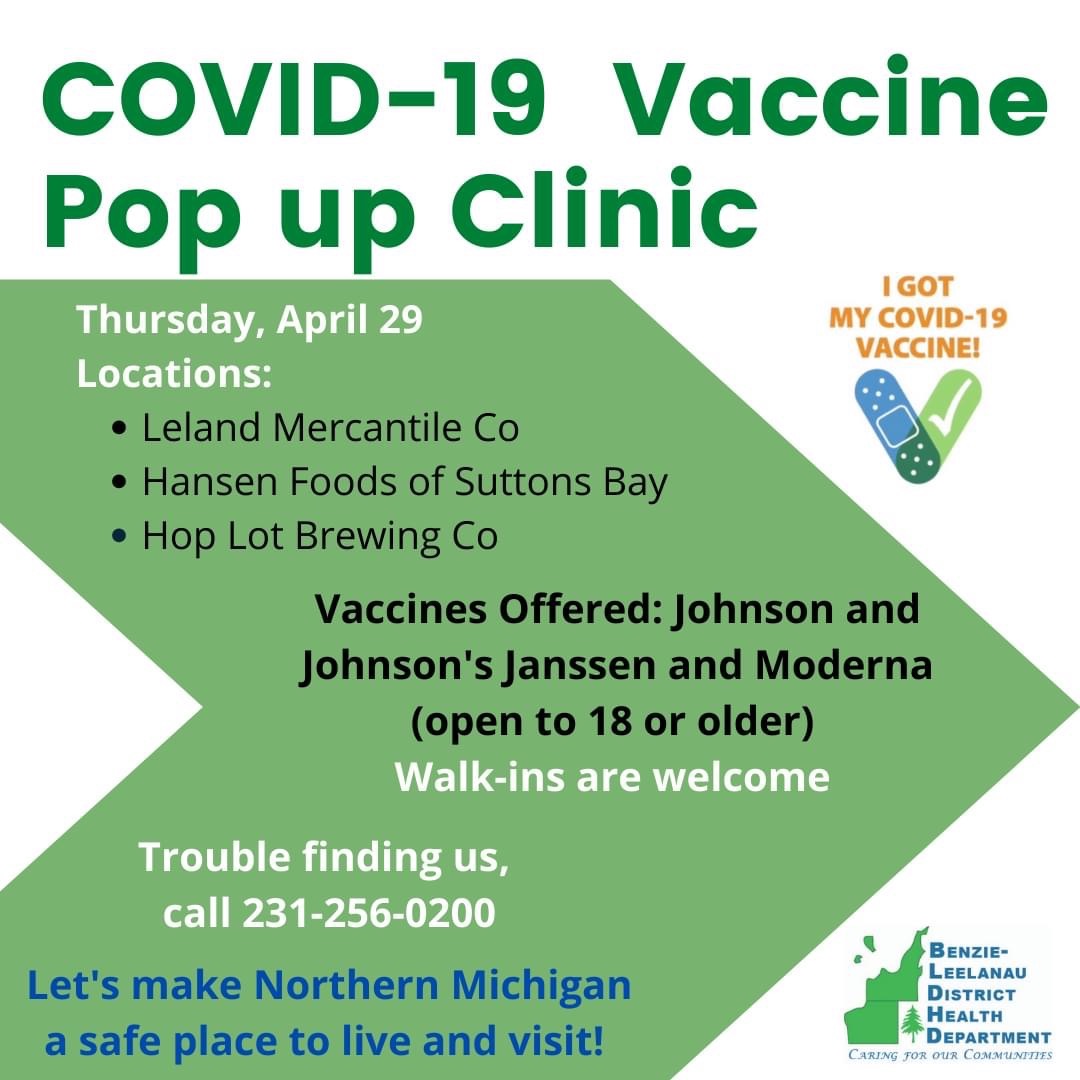 Vaccine Pop-Ups At The Merc, Hansen Foods & Hop Lot Thursday, As BLDHD Edges Toward Goal Of 70 Percent Of 16+ Population Vaccinated
April 28, 2021
As of Wednesday, April 28, 62.8 percent of the total population in Benzie-Leelanau District Health Department's (BLDHD) two-county jurisdiction has received at least one dose of the vaccine.
The BLDHD reported today that that more than 37,727 doses of the COVID-19 vaccine have been administered to people 16 and older by all providers — including the health department, pharmacies, physicians, hospitals, and other licensed vaccinators.
"This is excellent news, and we are making great strides toward the goal of vaccinating 70 percent of our total population 16 and older," BLDHD Health Officer Lisa Peacock said in the health department's daily COVID-19 update. She added, "we are trying to remove any barriers to anyone who wants to get vaccinated. The bottom line is this: we want our residents to know they can get vaccinated as quickly as possible with multiple upcoming opportunities — whether it be this week or next, we have immediate availability!"
This includes — starting this week — the BLDHD vaccine teams setting up small community pop-up clinics in each county, offering both the Moderna and Johnson & Johnson vaccines (open to those 18 and older).
A round of these clinics will take place Thursday, April 29, beginning in Leland at Leland Mercantile Co. at 11am, then heading to Suttons Bay at Hansen Foods (starting around 3pm) and wrapping up the day at Hop Lot Brewing Co. (starting around 6pm). There is no scheduling required for pop-up clinics.
As is the nature with "pop-ups," the afternoon and evening start times at Hansen Foods and Hop Lot are approximate.
BLDHL will release information on Facebook as more community pop-up clinics are scheduled.
Comment
4 Homes In Leelanau Under $250k: Inside The Desperate Hunt For Affordable Housing
The tsunami of people buying property on the Leelanau Peninsula — many second-home shoppers from downstate and ...
Read More >>
Striving To Be Recycling Superstars In Leelanau County
Leelanau County is launching a major countywide campaign to improve the quality of materials residents recycle at ...
Read More >>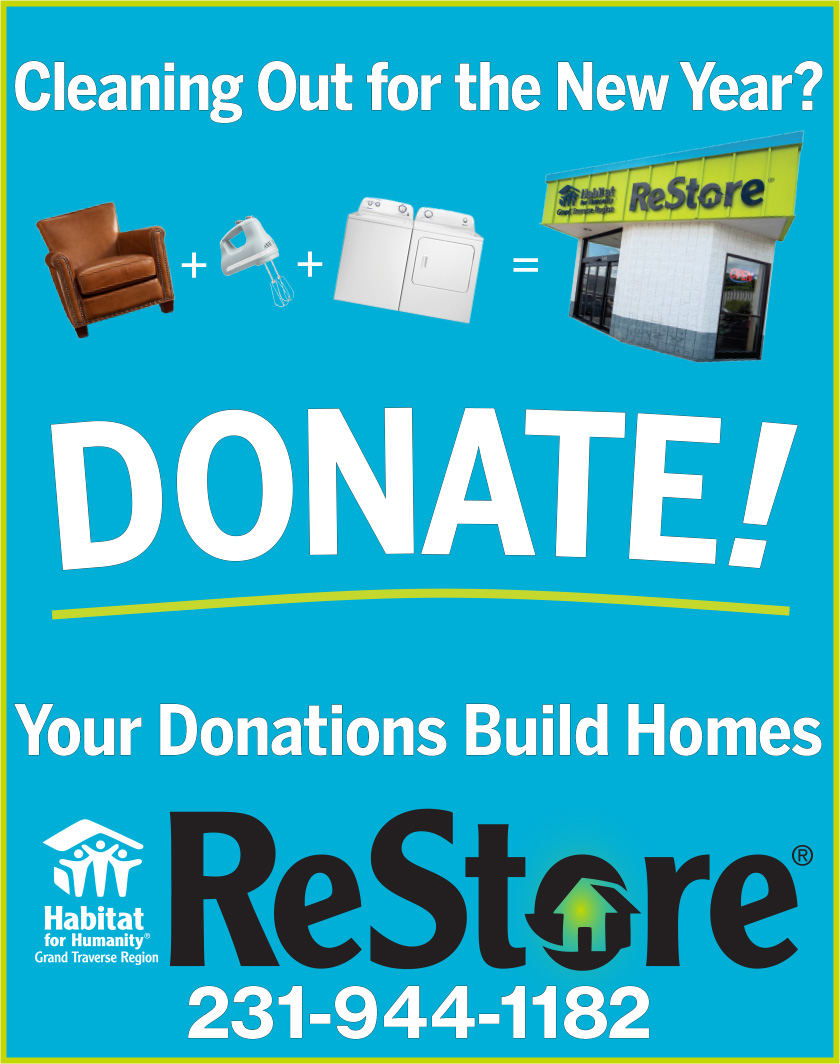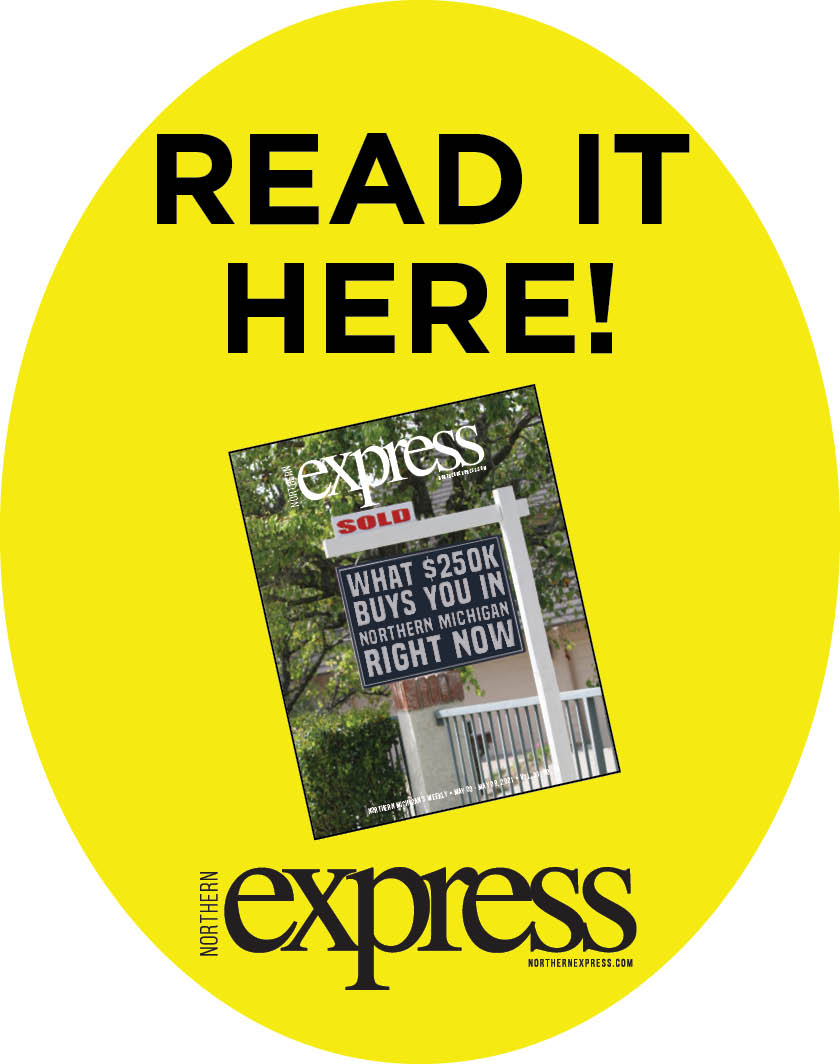 Some Of The Region's Top Chefs -- Including Those At Blu and 9 Bean Rows -- Share Their Secret Weapons
In the latest issue of the Northern Express, (the Leelanau Ticker's sister publication) check out ...
Read More >>
Property Watch: Lake Life In Empire
For those who have wondered who lives in the beach house perched next to the lighthouse at ...
Read More >>